Creator Spotlight: Savannah McKinley
"I strive for my voice to be used to simply encourage and empower others, bringing out their greatest qualities and strengths."—Savannah McKinley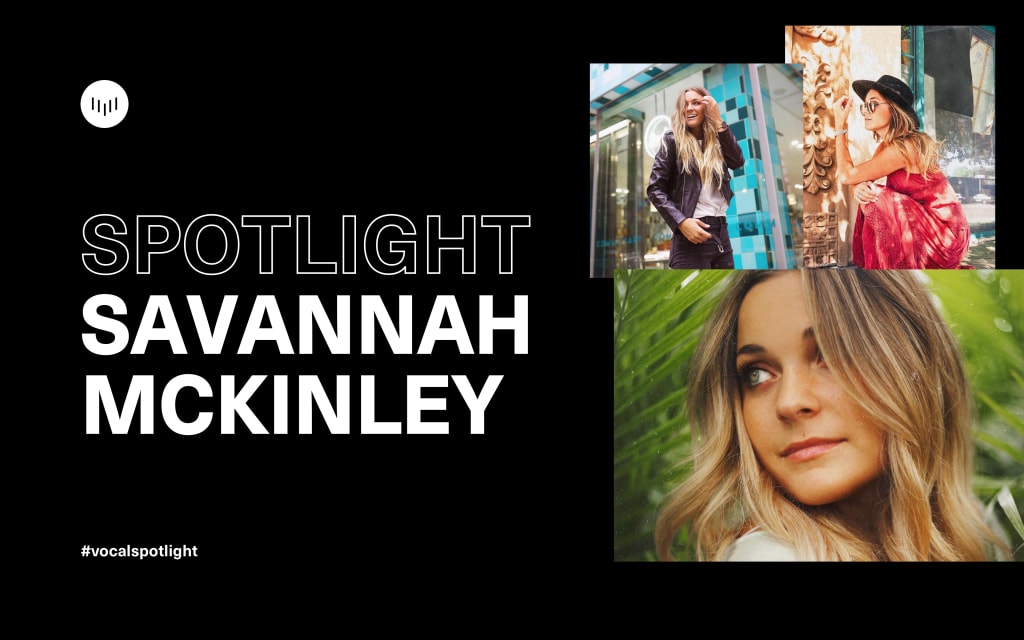 Savannah is hard to miss. She's been sharing her vibrant personality and creativity on Vocal for over a year now. With every story, we've been able to get a glimpse into what inspires and motivates her. From her life as a yoga instructor, to helpful advice on traveling and relationships—she's always sharing new ways to look at life through a positive lens. As a creative person, her work constantly inspires others, so we sat down with Savannah to learn a little bit more about her—what sparks her creativity? What is she most passionate about? Read along for some of the things you should definitely know about her!
I love all things creative—songwriting, singing, modeling, writing, teaching yoga, and traveling. I was born in Nashville, TN and after spending childhood in Chicago and my college years in Dallas, just recently moved back to Nashville to pursue a music career. I studied Sociology in school and am a lover of people and culture, adventure and freedom of expression, the wild at heart and the arts. You'll see these elements as common threads throughout my writing.
On inspiration for a bright future:

Being invested in so many creative circles makes for a lot of influences, so here's my shot at hitting them all—these are some of the people who inspire me the most:
Andy Warhol.
Jesus Christ.
Paul Jason Klein.
Halsey.
Elle King.
Ed Sheeran.
Kelsea Ballerini.
Lady Gaga.
Gigi Hadid.
Margot Robbie.
Right now I'm focusing all of my energy on writing, modeling, content creating, songwriting and teaching yoga- Think I can take anything else on?! I am working on a project with music where I will be releasing music soon and cannot wait for that! But by enlarge, I'm taking my creative career one step at a time. Why plan a year out when I don't know what tomorrow will bring?!
On one of her biggest passions—yoga: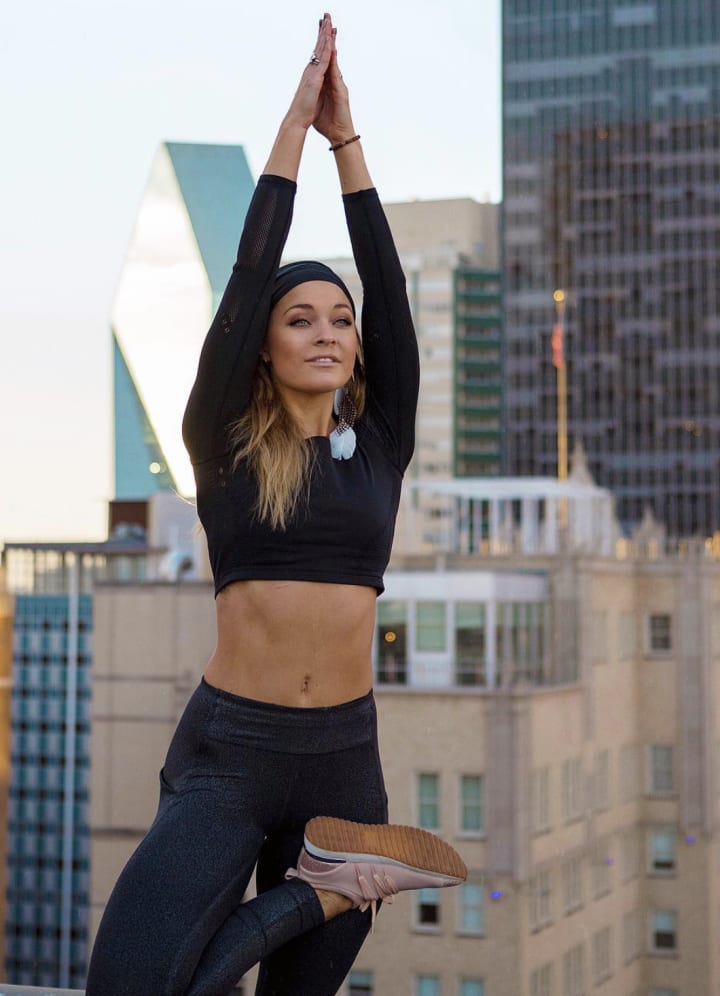 Yoga changed my life about three years ago now. At the time I started practicing, I was experiencing a lot of anxiety and uneasiness in my life. A friend of mine had just started teaching yoga and I ended up on my mat for the first time just to take her class and support her! It was in the weeks following that night that I was able to work out what was going on in my head and my heart through breath and movement. Yoga is unexpectedly healing as it uniquely connects the physical, mental, spiritual and emotional all through one practice.
Whenever I am feeling overwhelmed or caged in, I am able to feel safe, freely move, and create beauty with my body on my mat. It's that creative expression that has given me permission to feel deeply and breathe into my emotions- It's only after that when I feel back to myself. And that's all before what the physical practice has done for my body!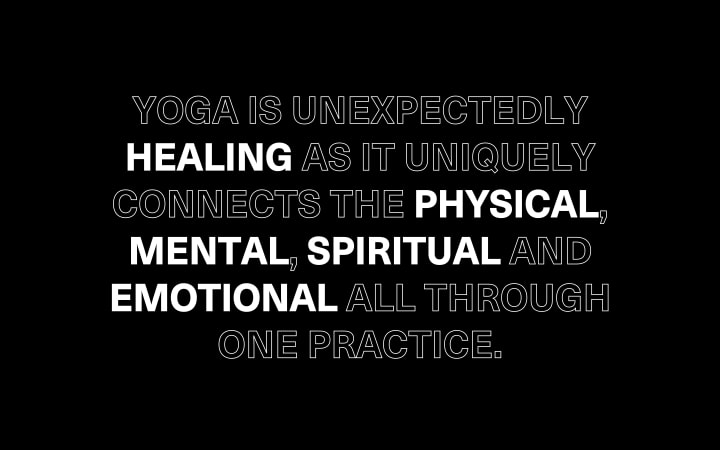 I tell all of my students in my yoga class that you know your practice better than anyone, your body better than anyone, your emotional state and needs more than anyone. And with that, I would venture to say that mindfulness looks a little different to every person.
To me, mindfulness means showing up for yourself and what you believe in, being aware of yourself and your impact on others in the midst of your actions and endeavors. Mindfulness is taking what you need, leaving what you don't. It's being considerate of others but simultaneously kind to yourself and your needs.
You can read Savannah's Vocal story on Yoga below:
Many people have preconceived notions about yoga that prohibit them from ever giving it a try. Almost every time I have a conversation with someone who doesn't yet take yoga, I hear, "Oh yeah, I should try yoga. I'm just not flexible." Or, "I don't know the poses and that's just not my thing." My goal is that people wouldn't just see yoga as a way to get a little more length in your hamstrings or know a few poses- My goal is people come to learn that yoga studios by enlarge are places of acceptance, kindness, empowerment, safety. The yoga space is one where you're lifted up, brought into community and challenged to be your best self on and off the mat! Having this deeply embedded in my heart, it makes me want to eliminate all misconceptions that yoga is simply a workout, a stretch, or something 'only girls' do- None of the above are true! It's a mind, body and soul workout.
On her impact:

I strive for my voice to be used to simply encourage and empower others, bringing out their greatest qualities and strengths. My hope is that the few moments I have of each reader's attention could be used to empower, inspire and help them realize the potential they possess that they may not be aware of. From travel articles to how to maintain a healthy lifestyle, I believe everyone is capable of living out their absolute best lives.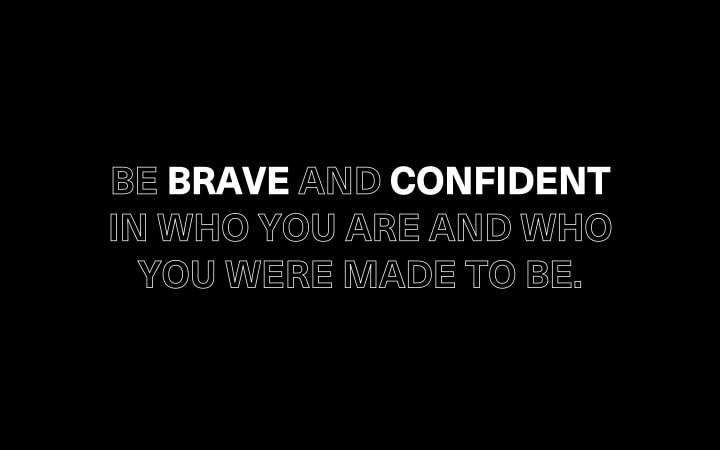 Be brave and confident in who you are and who you were made to be. If you have a dream and a passion, do not ignore it and do not waste years avoiding it. If there's someone you want to be or goal you want to accomplish that seems unattainable, find someone who has been there and done it and learn from them. Study, work hard, listen, invest. Be a person of character, patience, kindness and one who loves other people deeply. Hard work is impossible to replicate- don't try! It's only when you take these components to heart that you start to see the impossible dream you once had slowly transform into a growing reality. You are capable. You are able. Be strong and stable in who you are. Change the world for the better with what you've been given! The world needs your influence- be a positive one!
On what storytelling means to her:

Personally, I experience a mental relief when I write. It's a bit of an escape for me- a safe place where I can express myself freely and hope to connect with others. Storytelling, much like songwriting, is beautiful because no one else can replicate your exact thoughts, experiences and words. That's something ONLY YOU can provide for readers and I think that is pretty special.
My favorite story has to be my Exes, Ohs, and Everything In-between.
It's a story about experiences with dating and was much more lighthearted and whimsical than anything I had written yet. It was short, sweet and to the point and my audience seemed to connect with it really well!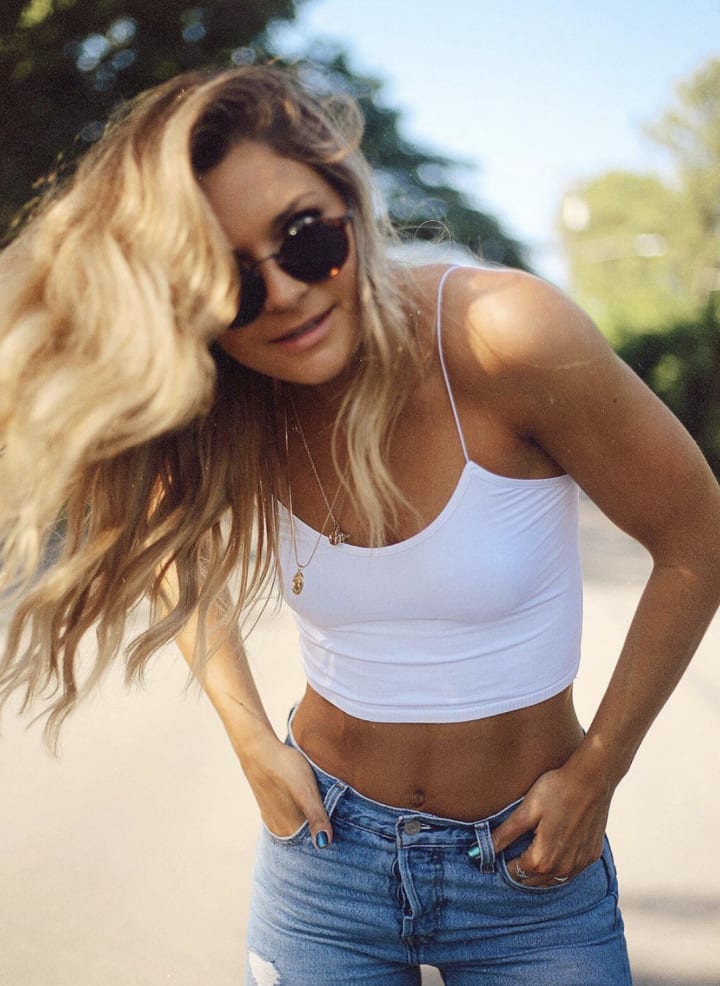 On what she's loving right now:

What is one thing you couldn't live without? Music
Cats or dogs? Dogs
Go-to late night snack? Chicken Nuggets
All time favorite movie? The Pirates of the Caribbean movies!
If you could go anywhere for vacation, where would you go? Italy. Or Israel. Or Barcelona. Or anywhere in the Mediterranean.
If you could speak a new language, what would it be and why? Spanish (I'm proficient in Spanish) or Portuguese because I am in love with South America.
Favorite local bar, coffee shop, or restaurant?Barcelona Wine Bar or Pinewood Social in Nashville.
Best thing to do in your city on a rainy day? Watch a movie at home or grab coffee with a friend at a local shop.
What's your favorite Spotify playlist at the moment? Spotify's Hot Country playlist is always inspirational to me when I'm in the studio songwriting!
You can check out Savannah's latest story below, and make sure you keep up with her on Instagram!
spotlight
About the author
Vocal Spotlight aims to highlight standout creators who are changing the world one story at a time. We're getting to know the storytellers who inspire us the most, and we can't wait for you to meet them.
Reader insights
Be the first to share your insights about this piece.
Add your insights