Creator Spotlight: Dar'Jae Shyree
"I hope to let everyone know that Black isn't just African American. It's Asian, Mediterranean, Latino, Caribbean, European, etc. Celebrating our diversity is so important, especially for our younger generation."—Dar'Jae Shyree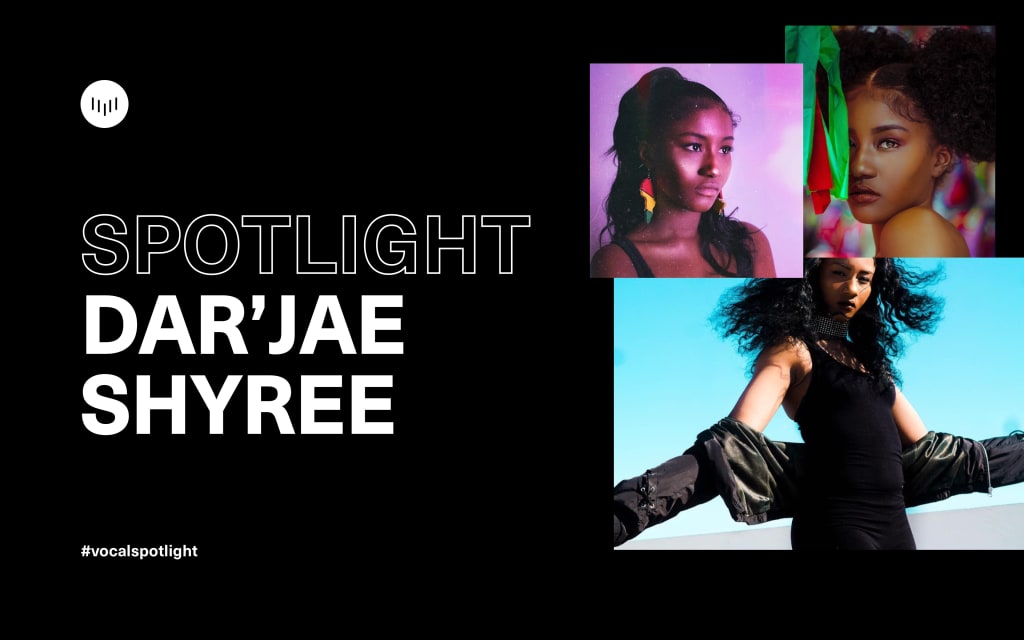 Born and raised in Chicago, Dar'Jae always had a passion for writing, humanitarianism, and making the world a better place. Together with her interests in fashion and the modeling industry, she was always looking for a way to highlight women like her who shared her same interests. That's why she started Adoring Black Women—a blog dedicated to celebrating women of color, and above all informing and educating people on important topics including race and ethnicity. Her Instagram quickly blew up (no surprise there!) as it provided a relatable and safe space for other women like her, while adding some humor making it a must-follow account. She started creating on Vocal a few months ago, and her stories were inspiring and insightful without fail, so we sat down with Dar'Jae to get to know her a bit better. Here's what she had to say.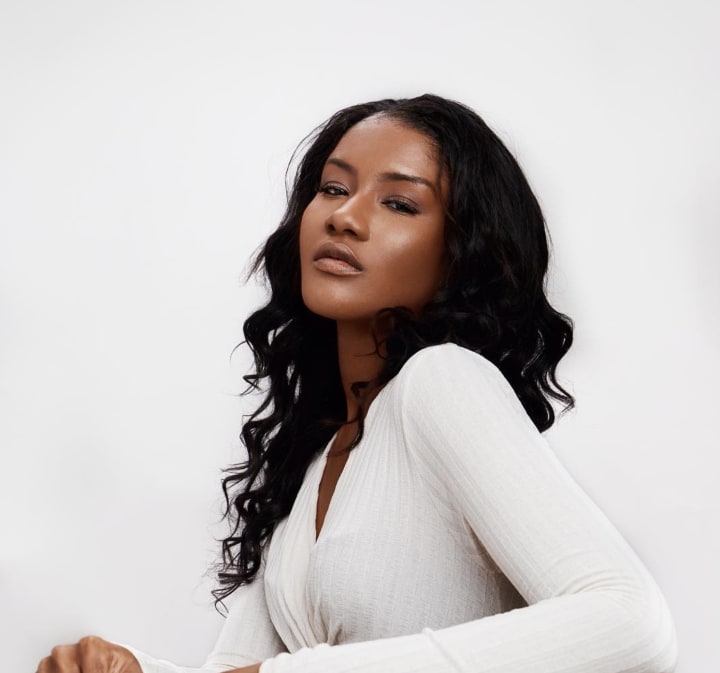 On Adoring Black Women:
I was 16 when I started ABW. I wasn't planning for it to be a huge blog that people would follow. I posted random photos of Black models, influencers, and entertainers. It was more of an archive page for me. One day I logged in and saw how many followers and positive feedback I had on the page and it made me feel good to be able to make other women feel good about themselves. There was not enough representation in media for women who looked like me—and if there was a Black Woman, she'd always be mixed-race and lighter toned.
I remember going to modeling school and the teacher didn't have my shade in makeup, which made me feel like complete crap and so left out. All of the other models tried to comfort me. I don't want what happened to me to happen to anyone else. I want women to feel beautiful and empowered because they are different.
You can read more about ABW and how the blog got started here:
On the message she hopes to share with others:

When I'm writing, I always look for that moment when I realize, "I've been through the same thing!" and try to focus on that, and on making others feel empowered.
People are always gonna try to change who you are— and what you look like. Never question the way that God made you. I used to think my nose was too wide, my skin was too dark, my hair wasn't straight enough. But Instagram has really opened my eyes and inspired me to love myself because of the beautiful women I come across everyday with the same exact features that I have! If you find yourself thinking "there's no one in media that looks like me whom I can look up to," then be that person!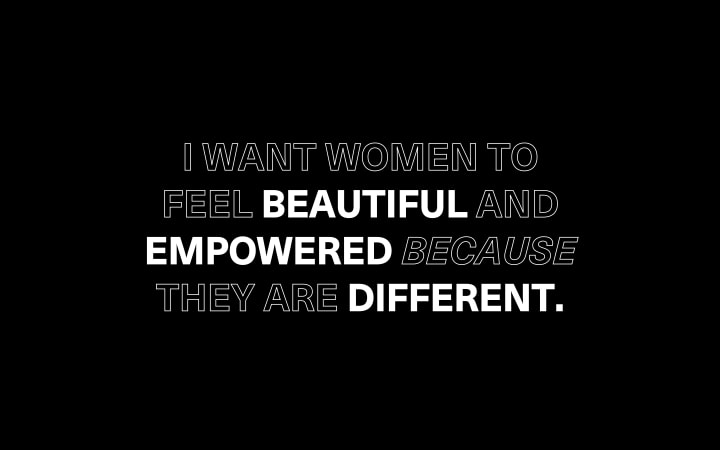 On her modeling career: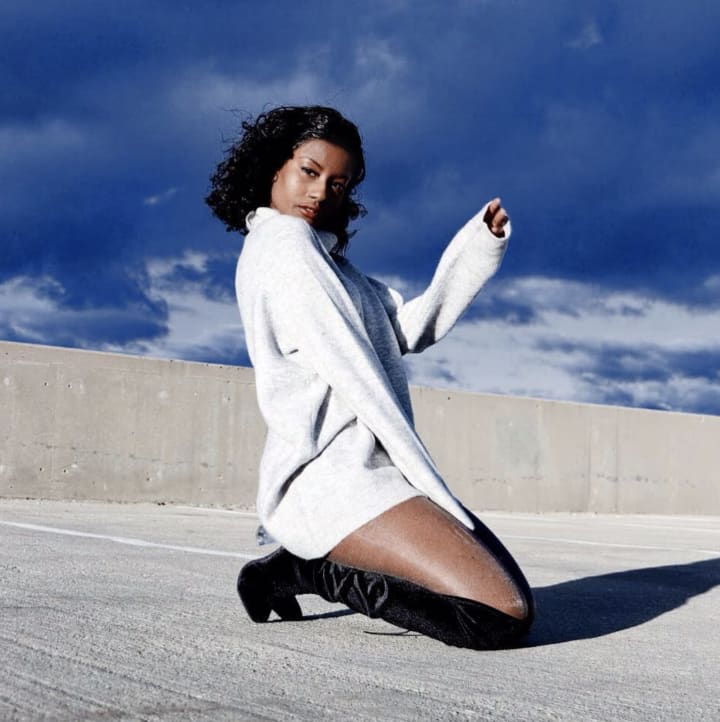 I started modeling when I was 13. I begged my mom to take me to modeling school because I knew that modeling is what I wanted to do with my life. I love the feedback I get from my photoshoots and to know that there are women out there who look to me for inspiration, it really touches my heart. So I always look to make sure the art that I make contributes to making the world a better place.
My height has always been a huge factor in me getting signed professionally. I'm 5'4", but my height isn't the only thing I have to offer in modeling. I always tell myself that if an agency is looking for diversity & really to represent what people ACTUALLY look like, then they'd sign me and others models who struggle with the height requirement.
My advice to aspiring models—be yourself, fully. Be unapologetic because in the modeling industry, they will try to change so much about you physically, but mentally, it's up to you.
I'm naturally a humanitarian, so I definitely want to travel to other countries and write about them while also taking pictures of my experiences there. In the future, I see myself partnering with other great brands who look to bring out the best in media-representation.
I hope to let everyone know that Black isn't just African American. It's Asian, Mediterranean, Latino, Caribbean, European, etc. Celebrating our diversity is so important, especially for younger generations. I have so many messages that I want to get out to my followers, but I know I have to take baby steps to get there.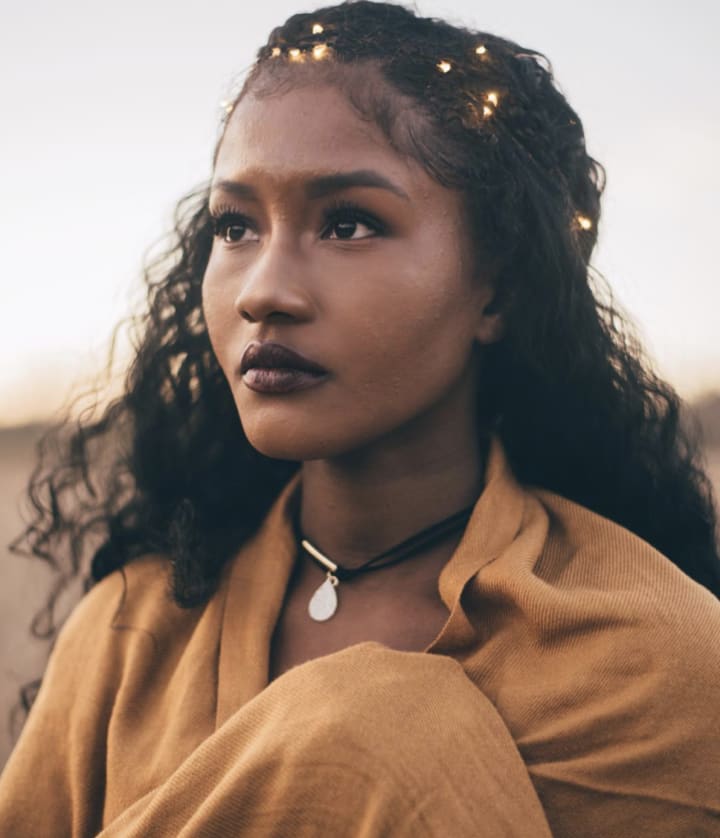 Don't think about it—first thing that comes to mind:

What is one thing you couldn't live without? Cameras
Cats or dogs? Dogs
Go-to late night snack? CHOCOLATE!!!
All time favorite movie? "Girl, interrupted"
Favorite character from Friends? Rachel or Phoebe
If you could go anywhere for vacation, where would you go? Milan, Italy
If you could speak a new language, what would it be and why? Italian. Italy has been my Dream country since 4th grade.
Favorite local bar, coffee shop, or restaurant? Starbucks
Best thing to do in your city on a rainy day? Art. Anything dealing with art.
You can check out Dar'Jae's latest story below, and keep up with her and ABW on Instagram.
spotlight
About the author
Vocal Spotlight aims to highlight standout creators who are changing the world one story at a time. We're getting to know the storytellers who inspire us the most, and we can't wait for you to meet them.
Reader insights
Be the first to share your insights about this piece.
Add your insights