Understand...
To understand... Not to understand...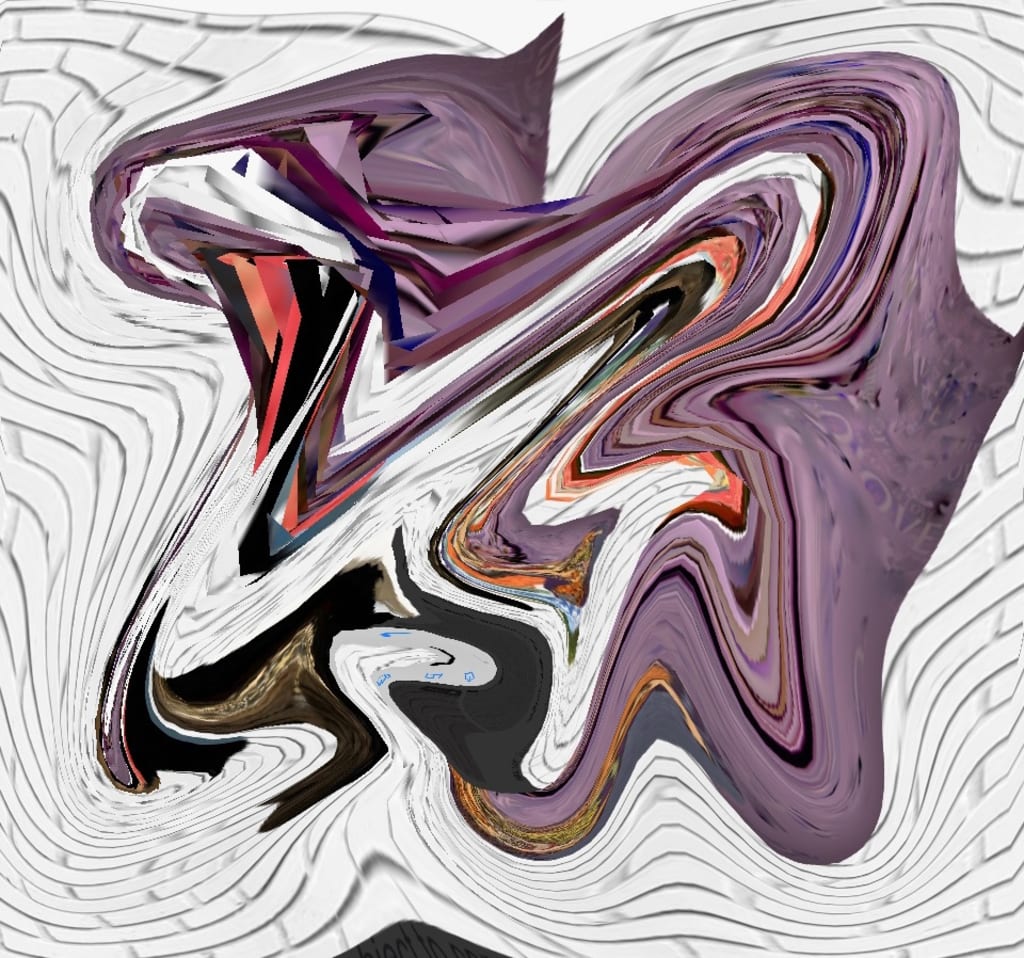 White walls are coming over me; I can't understand where I am. I am like an owl perched on the mattress in the corner, tucked in between the walls. My eyes are wide open, in a hurry to understand...
Understanding?.. Understanding the pain… Understanding what has happened… … Understanding what is happening… Understanding what is not happening… Understanding is like my obsession… Understanding that you don't know as you know…
I catch my eye on the tiny spider in the corner of the white wall. I've been seeing spiders all the time lately. Spiders all around me. Weaving their webs, protecting themselves with the webs they weave, sometimes preparing death with those webs... Moments in our lives woven with webs... Understanding. Moment. Spider.
What should I understand? What am I missing? As moments run fast after each other, can we follow every moment? While life changes rapidly from one moment to another, is it possible to comprehend moments from one moment to the next?… Can we understand the time that is created by our brain… Can we know what happened in the past created by our minds? Can we know, in the storm of our emotions? Are these feelings real or created by us? Can we know the facts? Are we real? Can we understand what is real?
Walls built with white stones. I said white, but as my attention wanders over the walls, I see how dirty the white walls have become; some parts have now turned grey. The greys accumulating between the stones. The large and small spots on the stones. Who knows the stories of these rocks?
Stories of stories, heroes of stories, heroes of heroes…. It is as if everything is inextricably linked… Like small grains of sand floundering in a sticky dough, they think they are separated as the dough unfolds… One of the corners where the wall meets the ground is covered with pitch. Huge, black, shapeless… How did that pitch come here?
Well, how did I get here? I have no idea what's going on? I'm hungry, and my hands are shaking; tears are flowing from my eyes. I don't understand why I'm crying either. As I try to understand, it's as if these white walls are rebuilding themselves inside my brain. The curves of my brain are slowly getting smoother and more complicated, turning into lines where white stones meet each other. As the curves of my brain straighten and harden. As it straightens and hardens. Straighten… But Pitch…
The pitch sneakily covers everything from where it is. Darkness. Inside a dark tunnel. As if the earth was thrown on me… I can smell the soil, I feel the moisture and coolness of the ground, but I don't feel my body… I think it is strange, I am amazed, I am not trying to understand…
The darkness disappears, and I find myself in a simple cemetery… This is a small quiet cemetery; there are not many graves around… I approach the tombstone and try to read it. I can only read the last 48. The texts seem to disappear as I look at them. I suddenly start laughing. This is my grave; I am visiting my own grave. The words just spill out. I don't feel anything… Who am I? I? Ego? Death? Grave? It's as if the terms have been stripped of their meaning and lightened from all their weight. Words, death, cemetery, past, future, self, life, don't make any sense... To understand... Not to understand...
White walls are covering all around me. And the pitch on the corner of the wall.
About the Creator
I'm an author. I written 11 books and five plays. I was short-listed for the Freedom of Expression Award for my play 'Mi Minor', because of this play, I had to leave Turkey live in Wales and Turkish court seeking life sentences for me
Reader insights
Be the first to share your insights about this piece.
Add your insights