Think Good Thoughts
What it really means to be positive.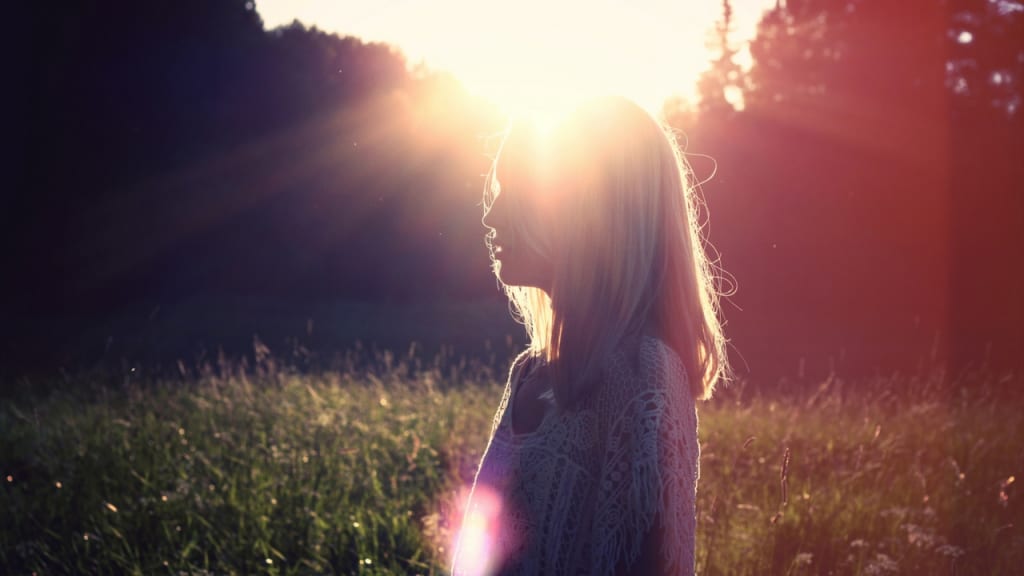 Are you aware of how much of our thoughts are actually good thoughts?
I remember thinking that I was a pretty positive person and that circumstances just got in the way of the real progress I wanted in my life. Growing up I kept a diary of things that I was dealing with and the questions I had regarding the way things would go. Life would present challenges and I kept my chin up and made sure that I spoke optimistically.
After a tough divorce, I was fortunate enough to meet the man who inspires me so much even to this day - my husband Ken. When we were still getting to know each other, I was always intrigued with the discussions we had regarding life and how to create a better future. He was so different from anyone I have ever met. He was confident yet understanding. He wanted to know what I was thinking at different times when I would vent about my ex, problematic bosses and flaky friends. I explained that I was just recanting and explaining what was happening.
Then he asked if I had ever "watched" the thoughts in my head. I didn't know what he meant. He explained that most people are not aware of all the thoughts that run through their head and that I should do an exercise where I could jot down all the things in my mind at any particular moment. I started to pay attention and at first noticed that there were a TON of thoughts that would ramble on ranging from mundane to worrisome:
"I don't like the way that person said this to me yesterday."
"I can't stand it when I see this happening."
"I need to buy this thing now because I can't afford it later."
"I am not going to get there in time."
"Someone else is already doing that better than me so why try."
"No one likes me that's why I haven't heard from them."
"He's never going to fall in love with me."
Once I got a real glimpse of what was going on in my mind, I was taken aback. People know me as the positive and happy person with the smile on my face... how can my thoughts betray me like this? I began to ask Ken what I could do about all the negative thoughts. He gave me great books to read and one, in particular, was A Rich Man's Secret: An Amazing Formula for Success by Ken Roberts. The book was enlightening and revealed many things about being aware of your inner voice.
I decided to put all the new knowledge into practice. I started a different type of journal filled with gratitude and love. I began to ignore any unnecessary ideas and started to focus on efficient thinking. I learned to only say things that were empowering to myself and to others.
I found that you don't have to be perfect in this practice. For me, it has really calmed me down from always feeling worried, stressed or scared. When I begin to notice that my energy level and emotion is low, I start to ask the question, "How is this thought serving me?"
Monitoring your thoughts won't cost you anything and the benefits have been tremendous for me. It has led me to a deeper understanding of what creates value in my life. I won't tell you that it is easy - especially in the beginning - but you will get the hang of it and life as you know it may just be a little bit sweeter.
Here's to your happiness!
About the Creator
Sharing knowledge is one of the best ways to create community. I'm grateful for any opportunity to help people realize their gifts and potential. True wealth is in experiences gained from a new outlook and the beautiful memories it creates.
Reader insights
Be the first to share your insights about this piece.
Add your insights