The Power Of Your Subconscious Mind
Hypnosis For Personal Exploration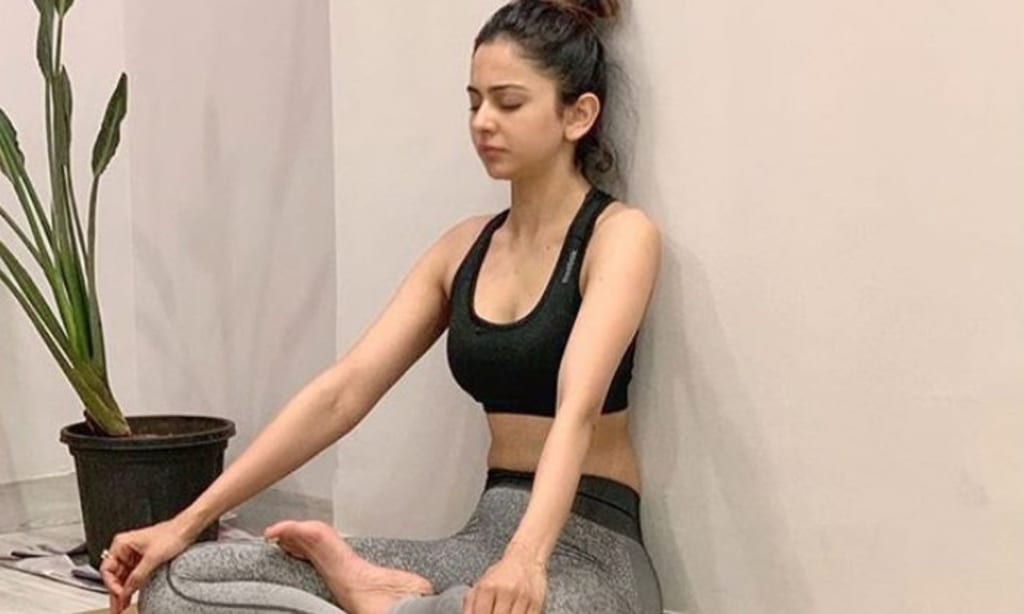 Scientists say that we only use 10% of our minds. Think about what I just said. We use only 10% of our minds! We are wasting the other 90%. Think of it this way….what if we only used 10% of our salary? Could we survive on 10% of our salary? No way, unless your Bill Gates. What about eating only 10% of the food we make? Wouldn't that be a waste of food? What if we slept only 10% of 8 hours or 80 minutes a day? Could we survive? What if we had only 10% of the oxygen that was available? Could we survive? The answer to all these questions is a resounding NO!
So why do we put up with using only 10% of our brain? Look at your life. Are you living the life you want….on your terms? Are you happy with what you've created or do you think it could be better? Chances are that you are living to only 10% of your abilities. What if you could make your life 100, 500, or 1,000% better? I can hear you now saying…"That's impossible" or "that's too hard to do." If you did say that, you're repeating the same pattern in your life, which is you are using only 10% of your brain or less.
If you're happy with using just the 10% of your brain then stop reading now. If you're not satisfied and want to be able to use the rest of it then keep reading. Think about the greatness you can achieve by using your entire mind. There have been a number of great teachers of using the mind, such as Napoleon Hill, Ralph Waldo Emerson, Maxwell Maltz and many others. These men knew the secret to using the power of your mind and how to tap into it.
I'm here to tell you that you currently posses the most powerful tool in the Universe….your SUBCONSCIOUS MIND. Your subconscious mind knows everything. It has all the answers if you just use it correctly. It can lead you to a life of harmony, wealth, health, joy and success! This is possible with all aspects of your life.
It's not your fault. You were never taught how to use your mind. The past is over and today can be a new start. It doesn't matter what happened before today, what matters is what happens from today on. You must believe in your subconscious mind and know that it can allow you to lead a life of joy and success.
Let's start off with a very simple procedure. Use your subconscious mind as an alarm clock. Before going to bed at night, tell it what time you want to get up. Let's say you want to wake up at 7:00am. Before going to bed, tell your subconscious mind to "wake me up at 7:00am" and while saying this visualize a clock that reads 7:00.
The first step in changing your life is to start making impressions on your subconscious mind. You can so this by making affirmations as well as thinking certain thoughts. For example, let's say you want to attract money in your life. You can simply repeat these words "I am wealth and success". Repeat these words several times a day. It's best to say them in the morning when you get up and right before you sleep. This is when your mind is in an alpha state. When saying them, make sure you really mean them and focus on the words. Don't feel it's a chore or else it will not do you any good. You can also say them while meditating.
This can work for anything. Make sure the affirmations are positive and not stating the negative. For example, if you want to quit smoking, don't say "I don't smoke". Instead say "My lungs are pure and healthy and I am cigarette free." "I am" are two of the most powerful words in the English language.
Also, it's very important to think positively, don't say to yourself, "I'm just never lucky" or "I'm just meant to be poor." Think the opposite, "I am lucky" or "Things always work out to my favor" and I am wealthy and successful." If you have trouble believing yourself when you say them then change them to become more believable. You can start small or say "I am becoming wealthy."
If you need help with a problem or are in a situation where you have to make a tough decision and don't know which is the best for you. Ask your subconscious mind for help. Let's say you are contemplating two separate job offers and you are having trouble deciding between the two. Ask your subconscious mind for help by asking it. You may say something like "Infinite wisdom of my subconscious mind, I ask for your help in deciding what is best between these two job offers, I ask for your help and guidance in making a decision that is best for me."
Be still and listen to your subconscious mind. Close your eyes if need be and do not force anything to come to you but just be still and listen. If the answer doesn't come right away, that's ok. It's probably searching for the answer and it may take a little bit of time. But, I assure you, the answer will come…..maybe the next day or next week. You just need to be alert and have your antennas up. The answer may come from something outside of you, perhaps after you wake up. You may be clear in your thoughts on what to do. You may read or hear something that may enlighten you on what to do. You may receive your answer by running into a friend and he may say something that may help you decide. Just be patient and do not get frustrated and think too much about it. By doing so, you are delaying the answer form coming to you.
Do Not Open: The Power Of Your Subconscious Mind
In past months we have looked at hypnosis and NLP and how they can help people make changes in their lives at the subconscious level. Once the change is accepted by the subconscious mind unconscious behavioral changes are the result. We've talked about the three most common reasons a person comes to see a hypnotist, to stop smoking to lose weight and to reduce the stress in their lives. There are hundreds if not thousands of other potential uses of hypnosis from pain management to improving focus, from improving your communication to the elimination of specific fears. On the edge there are other uses for hypnosis. Uses such as entertainment and past life regression.
As New Age thinking and beliefs become more accepted, the edge is beginning to become mainstream. More and more people are looking to hypnosis as a way to learn about themselves. For some this means taking a trip into deep hypnosis, where the veil that separates the conscious and subconscious mind is lifted. There is also the ability to take a trip into a past life. I may have lost some of you already, but for those that have stayed this far let me say that whether you believe in reincarnation or the existence of a soul or not, you can benefit from this type of exploration.
Let me explain. There are those that fully believe that the soul is eternal and can choose to experience life as a human being. While typically the past is hidden from the current incarnation there may be instances such as going somewhere for the first time and feeling as if you belong there, or meeting someone new and within minutes having the feeling that you have known them for your entire life, where the veil is at least partially lifted and an experience triggers a thought or a "memory". Others believe the experience is entirely in the imagination. That somehow a person is simply creating the experience of a past life. We could debate forever and still never reach agreement on this point however it really doesn't matter. Those that experience past life regression while in hypnosis tend to learn more about themselves and why they behave the way they do. Whether they believe that they do something in a certain way because it was how they did it in a past life, or their imagination creates a past life experience as a metaphor to explain the behavior, a deeper understanding is reached.
More and more books are written about past life experiences of those that have taken the journey. I have yet to read about or work with anyone that claims that they were a historical figure in a previous life. (Sorry to disappoint you)!) It's certainly possible however the chances are slim. I have worked with people that have experienced hard lives and joyous lives, lives full of love and others filled with loneliness. Lives they have shared with others that are also in their current life perhaps in a different capacity. Like the child that says to her mommy, "do you remember when I was the mommy?" It is a very common occurrence that the life that is experienced has some relationship or meaning for the current life. Once again the subconscious mind can either be directing you toward a past life that has meaning for you now, or is coming up with a story much like a dream to give the explanation you seek or what you need to live a more fulfilling life.
One example, through actual experience was the 35-year-old client that had recently lost her husband. In the past life experience in which she was a man her best friend was the same "soul" that in this life was her recently departed husband. The experience was felt strongly enough to bring her to tears. Since a person in hypnosis can easily communicate with others I asked her what was going on and if she would like me to help her distance herself from the experience and the emotional content. She told me to not be concerned and asked for time to be alone with the experience. When asked later about the experience and the strong emotions that were evident, she smiled and told me that the tears were tears of joy. She told me that it was at that moment that she realized that she would see her husband again. Just knowing this gave her great comfort and helped in her grieving process.
Although many have had intense experiences right away it is as likely that it feels like a dream. Like a dream the meaning may not become evident right away. Others may feel as if something happened but may have a hard time recalling the experience. Sometime after the session they may experience an event that triggers the memory and the meaning of the past life. As stated above, this can happen spontaneously for some although hypnosis for most people will help immensely to lift the veil between the conscious and subconscious mind. Past life regressions can be experienced individually or in a group. Whether the content is shared with others or is too personal to share in that setting it is fun to share the hypnosis experience itself. Are you and your friends into trying something new? Call me to host a regression get-together for your friends.
Weight loss support groups are forming now. We're currently accepting applications for our Hypnotist Certification Training through the National Guild of Hypnotists and NLP Basic practitioner training through the National Federation of Neuro-Linguistic Psychology. NLP tools and techniques are useful in bringing quick and permanent changes. We also offer Hypnobirthing.
Meditation Technique Of Perception
One Answer….for all questions – This too will pass…
This meditation technique is quite different from thje conventional meditation techniques. This technique is actually a contemplation exercise and involves thinking over life. Though people of all age can try this technique, it is basically suitable for people with mature age (I mean 18 & above). The reason is that only those who have lived a certain (substantial) duration of life can reflect back on their past. Very young people who are still in the initial phase of their life are less likely (though not impossible) to analyze their life from the angle which this meditation demands. Nevertheless, this meditation technique is very useful for knowing our true self.
Method:
First read this thought provoking story :-
Once a king called upon all of his wise men and asked them,
" Is there a mantra or suggestion which works in every situation, in every circumstances, in every place and in every time. Something which can help me when none of you is available to advise me. Tell me is there any mantra?"
All wise men got puzzled by King's question. One answer for all question? Something that works everywhere, in every situation? In every joy every sorrow, every defeat and every victory? They thought and thought. After a lengthy discussion, an old man suggested something which appeal to all of them. They went to king and gave him something written on paper. But the condition was that king was not to see it out of curiosity. Only in extreme danger, when the King finds himself alone and there seems to be no way, only then he'll have to see it. The King put the papers under his Diamond ring.
After a few days, the neighbors attack the Kingdom. It was a collective surprise attack of King's enemies. King and his army fought bravely but lost the battle. King had to fled on his horse. The enemies were following him. His horse took him far away in Jungle. He could hear many troops of horses were following him and the noise was coming closer and closer. Suddenly the King found himself standing in the end of the road – that road was not going anywhere. Underneath there was a rocky valley thousand feet deep. If he jumped into it, he would be finished…and he could not return because it was a small road…From back the sound of enemy's horses was approaching fast. King became restless. There seemed to be no way.
Then suddenly he saw the Diamond in his ring shining in the sun, and he remembered the message hidden in the ring. He opened the diamond and read the message. The message was very small but very great.
The message was – " This too will pass."
The King read it . Again read it. Suddenly something strike in his mind- Yes ! it too will pass. Only a few days ago, I was enjoying my kingdom. I was the mightiest of all the Kings. Yet today, the Kingdom and all his pleasure have gone. I am here trying to escape from enemies. However when those days of luxuries have gone, this day of danger too will pass. A calm come on his face. He kept standing there. The place where he was standing was full of natural beauty. He had never known that such a beautiful place was also a part of his Kingdom. The revelation of message had a great effect on him. He relaxed and forget about those following him. After a few minute he realized that the noise of the horses and the enemy coming was receding. They moved into some other part of the mountains and were not on that path.
The King was very brave. He reorganized his army and fought again. He defeated the enemy and regain his lost empire. When he returned to his empire after victory, he was received with much fan fare at the door. The whole capital was rejoicing in the victory. Everyone was in a festive mood. Flowers were being thrown on King from every house, from every corner. People were dancing and singing. For a moment King said to himself," I am one of the bravest and greatest King. It is not easy to defeat me.: With all the reception and celebration he saw an ego emerging in him.
Suddenly the Diamond of his ring flashed in the sunlight and reminded him of the message. He open it and read it again: "This too will pass"
He became silent. His face went through a total change -from the egoist he moved to a state of utter humbleness.
If this too is going to pass, it is not yours.
The defeat was not yours, the victory is not yours.
You are just a watcher. Everything passes by
We are witness of all this. We are the perceiver. Life come and go. Happiness come and go. Sorrow come and go.
Now as you have read this story, just sit silently and evaluate your own life. This too will pass. Think of the moments of joy and victory in your life. Think of the moment of Sorrow and defeat. Are they permanent. They all come and pass away. Life just passes away.
There were friends in past. They all have gone.
There are friends today. They too will go.
There will be new friends tomorrow. They too will go.
There were enemies in past. They have gone.
There may be enemy in present. They too will go.
There will be new enemies tomorrow and……they too will go.
There is nothing permanent in this world. Every thing changes except the law of change. Think over it from your own perspective. You have seen all the changes. You have survived all setbacks , all defeats and all sorrows. All have passed away. If there are problems in the present, they too will pass away. Because nothing remains forever. Joy and sorrow are the two faces of the same coin. They both will pass away. Who are you in reality? Know your real face. Your face is not your true face. It will change with the time. However, there is something in you, which will not change. It will remain unchanged. What is that unchangeable ? It is nothing but your true self.
You are just a witness of change. Experience it, understand it.
Everyday for 10-15 minutes sit in silence. Just think over the sentence, " This too will pass." Pondering over your own life will make you realize the true meaning of this sentence. Everything passes yet your real identity remains the same. That real you is your true self. To know that self is true meditation.
This Link Would Lead To All Your Answers