The Moment I Haven't Been Waiting on...
He's Getting Out!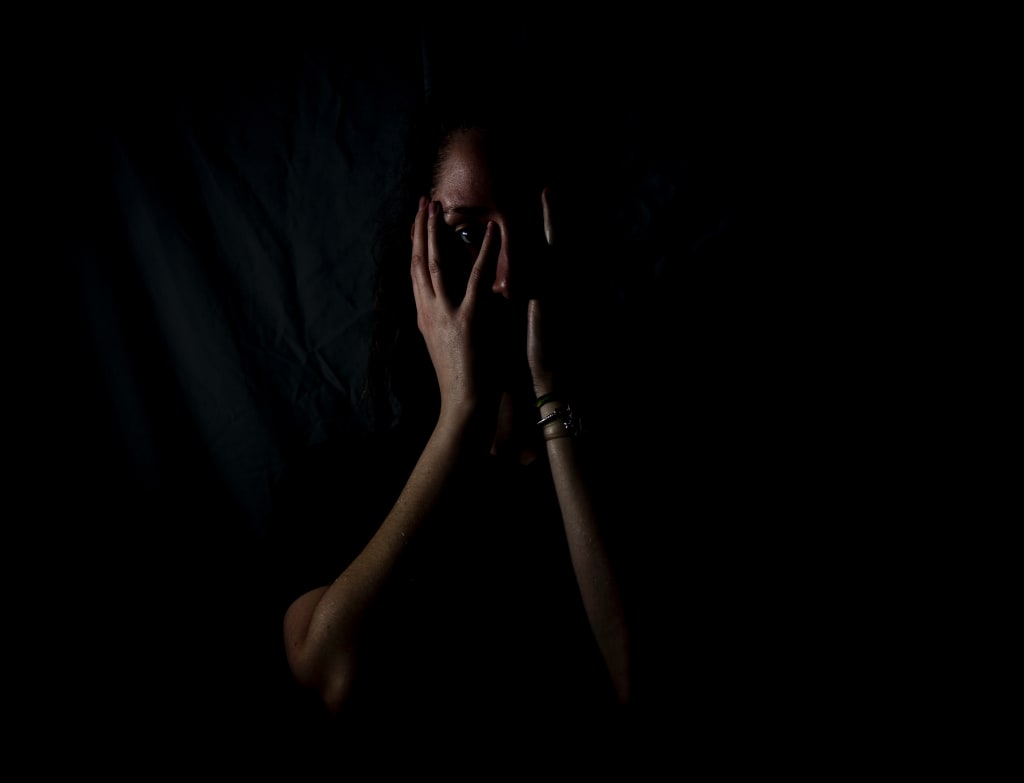 The moment that I've been dreading since August 2009 is coming. The moment that seemed so far away is now quickly surfacing in the horizon. What moment might you ask? The moment that my stepdad is getting out of prison. The year of 2019 marks the 10th and final year that my stepdad will be completing in prison. He received a 10-year sentence for unlawful touching of a child despite all the other horrible things that he's done to my sisters and me.
Knowing that this moment is coming eats away at me every day when I have nothing else to think about it slowly creeps up on me and I become afraid. I become fearful because in the past ten years, I have had two kids, and I am married so I have things to live for now more than I did before.
My stepdad went to jail when I was 14, after spending almost ten years as his prisoner, I never thought my life would be the way it is now. I didn't know what my future held for me, at 14 years old I just knew that I didn't have to deal with the abuse I suffered at the hands of the monster who wore a mask as my stepdad again.
My family, unfortunately, had a dysfunctional way of handling what happened to me and my sister's in our past, so the topic of the year 2019 never left our tongues although it should've. Now more than ever, I feel the need to have stability, and I feel the need to have safety for my family and me especially my children. I want to know that we're going to be safe when the gate opens for this man to walk out free. From the moment I was six years old until the age of 14, I was abused by a man capable of anything. For a total of almost ten years, I lived in fear. Once he was imprisoned, I felt safe, but now I feel like I can't trust the world around me. I don't want this man to retake control of my life. Living in fear is a way that he is going to retake control of my life regardless of if I ever see this man in my life again or not. He will retake control of my life with fear because I will always wonder if he is seeking revenge or if he is looking for my children and me. I am also going to worry about my sister's and whether they are okay mentally as well as are they doing everything, they can to stay safe.
It is tough having children and knowing that there are disturbing people in this world who prey on innocent children but to know someone personally is a different story. When he gets out, I want to post a public profile of this man. I want to tell the world don't let this man around your children because he is a sex offender who enjoys beating and having sex with children. I want to say to the world that he is very manipulative, and he can't be trusted no matter how charming he may seem. However, I don't know the guidelines for doing something like this.
My stepdad has almost ten children, three of his children are my brothers who I am also worried about. Once again, unfortunately, they weren't given any resources to help them deal with the fact their father by blood is a pedophile and rapist who is very dangerous to children. When he gets out, will he try to reach out to his sons? Will I have to worry about them accidentally putting my family and me in harm's way? I don't know what to do other than worry and think of the worst scenarios. I started going to counseling sessions last year, but I recently stopped because I moved.
I know that these feelings I'm having now our pointing me in a direction that leads to counseling sessions again. Preparing for the fall of this year is going to be very scary, I want my family on the same page, but unfortunately, I don't see that happening. There are a lot of conversations that were never discussed and things that were never done to make this realization any easier. When this man gets out of prison, I don't know what to expect. No matter what happens, I am going to be ready to protect my children at all cost; I hope my family understands.