The deception of drugs
Don't believe the hype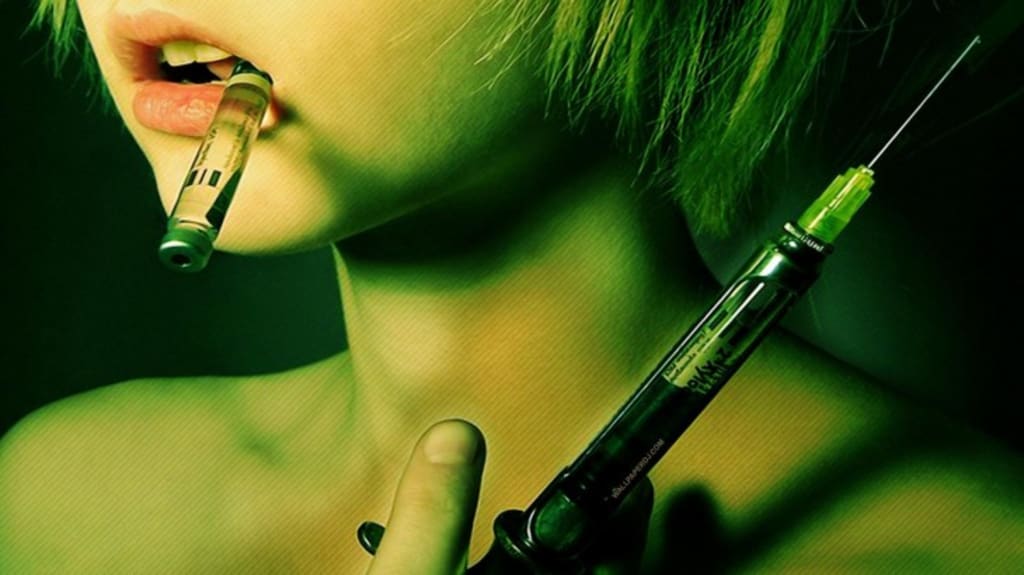 In the beginning of time, one can say that experiences with what are now called, " chemical substances" are known to many merely as "getting high." This understanding is that for the mos part, one starts out using drugs at a young age solely for fun and escape. They feel overwhelmed with their problems and studies and feel that the drugs will help them cope. It's all a lie and the poor victims fall faster than lightening in a society full of hopeless people. Hope is why they choose their drugs, they have given up on it and fall hopeless victims to it. People think they enjoy their consumption of drugs, it goes without saying. However it does become common knowledge for all users that after an extended period of time, the "fun time" or enjoyment is over. Many ponder over what it is exactly that happened. Why did the fun end so quickly? What turned out to be a great experience can lead to a destructive relationships and even death. The reality cannot be ignored because it is so vast that it changes everyone's life for the worse.
I must point out that whether the choice of drugs is alcohol, marijuana, pills or narcotics such as cocaine or heroin. The choice of drugs depends on people's affordability, I think. The answer is pretty much the same. In my opinion, I sense there is a spiritual reason connected in the world of users with the drug consumption. People feel lost and they think that the drugs are the only way to cope. Such lack of faith in the human spirit, in their own spirit, I see. It is truly a sort of "death" when people capitulate to drugs. They have sold their souls and for cheap, very cheap.
In the spiritual dimension of things; we must take into account stories such as the "fruit of wine" which through out decades and centuries, wine used in many cultures as ways to express rites. Some people use drugs to release the stress factors in their lives. They get nervous handling certain situations and feel that drug will get them through the situation, only to discover that they have made things worse. Other people can see right through them and can see their eyes and lip ticks. Most people know how to read others and can tell when someone is high or acting bizarre. In the long run, it will only truly increase their stress and create more problems for them. It is all an illusion which users must break free from. The drugs are liars, they truly weave a web of death and destruction for the user and even for their friends and family.
I find it interesting to note that there is a spiritual dimension to substance usage. Many of us used drugs when we were younger, as we sought to find that spiritual experience with God. However the "high" is soon gone and all that's left is the habit The burdensome habit of finding more money to spend on an addiction that takes you through a whirlwind of emotions only to leave you empty.
Its also interesting to note that most are seeking their own higher power only to discover that its only the higher power that can get them out of substance abuse. It seems like an endless cycle of ups and downs and more downs than one can count. I find it ironic how you seek a higher spiritual experience at first, only to realize its destructive powers and that only a sober mind can get you out of this alive.