"The Curse"
A Short Story About Heartbreak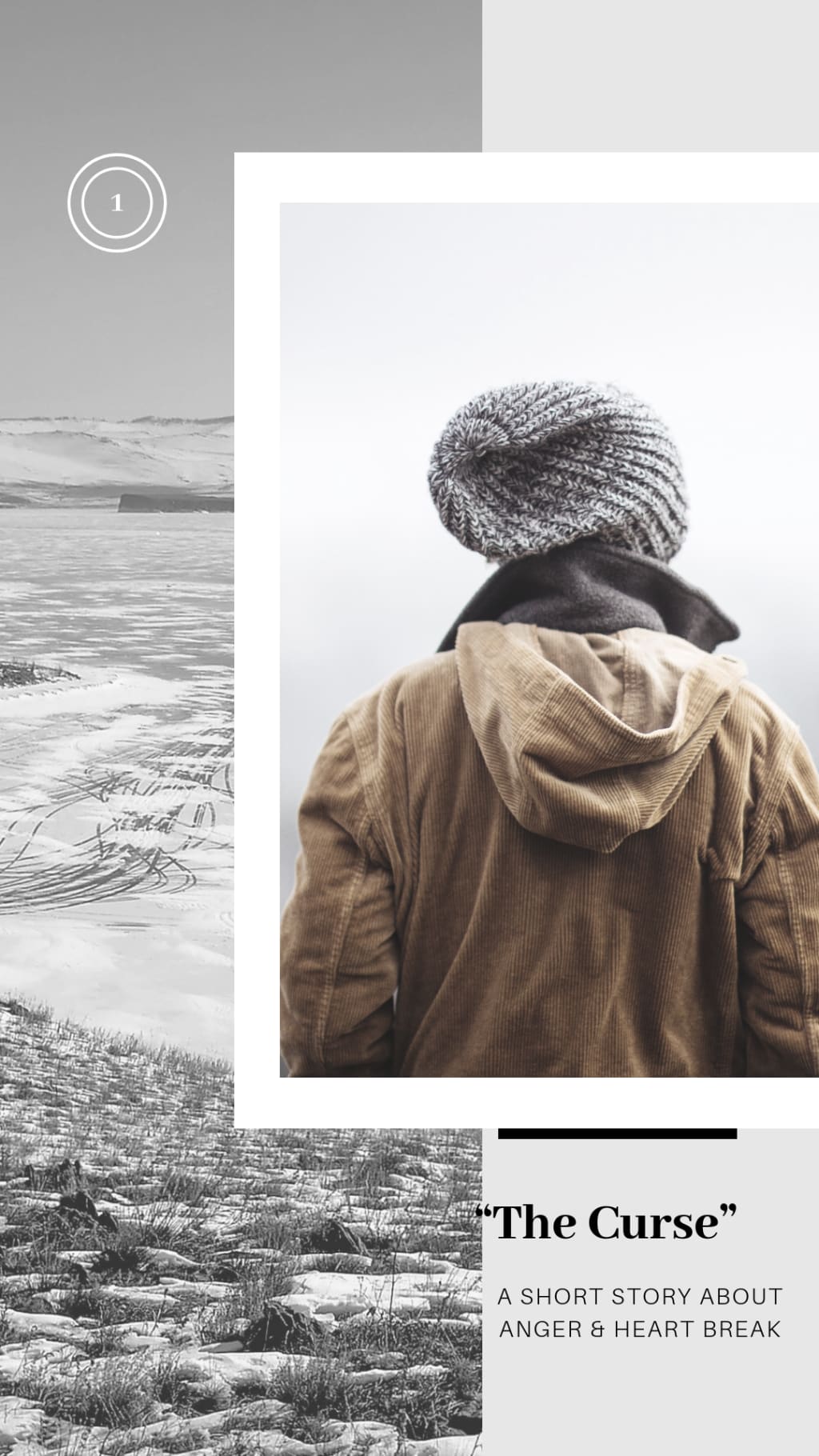 Moema Harjo sat on her bed and examined the left side. The creases were apparent and the smell of coconut hair oil still lingered on her husband's pillow. She took off her black heels and began to rub her feet. The sun peeked lightly through the curtain and the warmth kissed her right cheek. She walked to the bathroom and stared at her body in the mirror. Her body was 100 pounds lighter from when her marriage had first begun. 15 years ago, a black dress would have complimented her figure well, but now it just seemed to swallow her up whole. The mascara had run down her face and she grabbed a bundle of tissue to comfort them. She was now alone and the thought of it had finally gotten to her. She sat on the toilet and grabbed her purse. She looked for the poem that she was supposed to read to her husband as a final good bye. It read:
As I watch the clock turn, TICK! TOCK! I hear, while dusk approaches.
My heart becomes heavy, for I carry the nation of our people—in my chest.
The line of habits is consistent with the ancestry of our men
I just thought my husband would break the cycle. I know now—
But I just wish, I would have known then.
I lay down to go dream of what could have been.
The wind shoves the trees against my window pane and wakes me up at dawn. Just when my husband decides to come through the door, it creaks. SCREECH… I hate you!
You came into my life and ripped it apart.
My husband was once sweet, but now you've put poison in his mind that runs through his veins.
You have him come home every night after 4 AM, with the smell of you lingering on his breath.
He used to come home right after work, to be with me.
But now he runs to your home and stays with you for hours.
It hurts now that you are his dependent—when he used to confide in me.
I used to be that one, the only love of his life—
Now it seems like you are trying to replace me. I hate you!
My husband comes and lays in the bed beside me—
My blood boils at the fact that he is numb to my frustrations.
The mountains roar and I can hear the geese's squawking as the sun rises.
I get up to step out onto the porch to release my stress.
The rain has fallen, and I smell the pine—the Earth relaxes me.
I do not want war in my marriage, so I accept what it is—and know that it cannot be!
I will forever hate you!—I just hope that my unborn son will not succumb to thee—in the ruins.
Nina felt the beat of her heart speed up. It felt heavy from the sadness of losing the love of her life to alcoholism. She had realized now, that instead of writing her emotions down all the time, she should have spoken to him. She cursed herself for saying very little.
"Why the hell did I not stop you? I wanted you to be happy, but I was not ready to have a child. My career had meant more to me, but now that you are not here, it all seems pointless! I just wish you were here because I don't know if I can raise this child on my own."
Nina walked out of the bathroom and snatched all the picture frames off the wall. She crawled into a fetal position on the floor and sniffed her husband's pillow. She laid there for hours, sobbing, replaying the day's event in her head. The one image that will forever stay with her is the lowering of her husband's casket into the grave.
art
About the author
I'm just a woman with her voice & a pen looking for a win. Singer. Songwriter. Author.Artist. Creator. Creativity is what taps me on the shoulder every morning motivates me to continue to live out my passions. Follow me @rnbprincessofny
Reader insights
Be the first to share your insights about this piece.
Add your insights