Beyond the Blues
Postpartum Depression: What You Need to Know...
You're not alone, Mom — An Uplifting Note From Another Mom Battling Her Mind...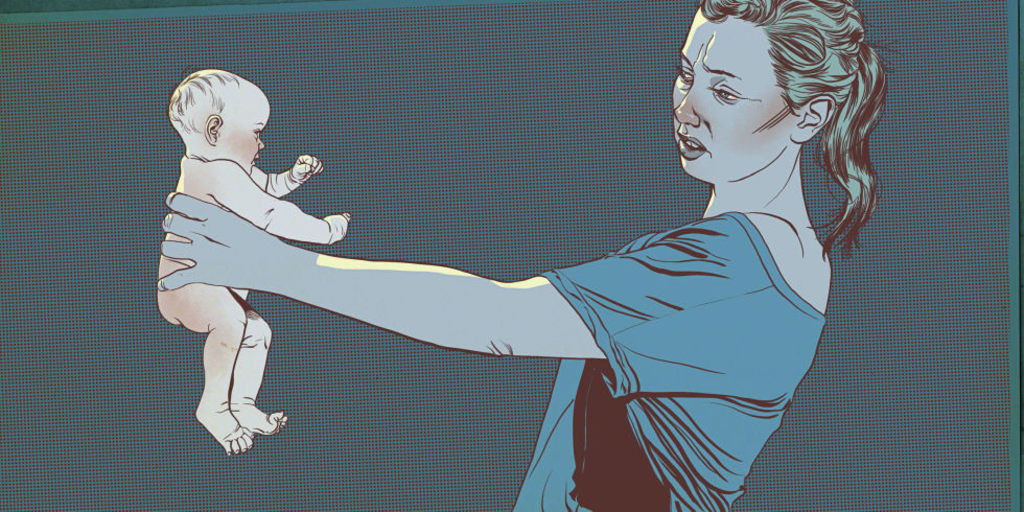 Starting a family can be a roller coaster of emotions. You are excited to welcome a new baby into the family, you are anxious to meet your little one, and you are nervous about the birth experience; with all of these changes happening, we get lost in the thrill of becoming new parents.
It's wonderful, don't get me wrong — but there are experiences that happen to so many mothers that we must be mindful of what we're experiencing so we can label it and tackle it head on. Being aware of your mind and body can help you learn how to deal with anything that hinders the enjoyment you may have with your baby.
Although many mothers have their baby and enjoy every moment of motherhood, there are about 12-13 percent of moms who may exhibit signs of postpartum depression.
What is Postpartum Depression?
It's not just about feeling sad. Depression can have many more psychological and physical symptoms that can be crippling to sufferers.
It is characterized by severe mood swings, anxiety accompanied with panic attacks, irritability, restlessness, and ultimately difficulty bonding with your baby. Here's what they don't tell you: it's every bit as physical as it is mental.
If you've ever experienced uncomfortable bouts of fear, a racing heart rate, nausea, a fear of impending doom, this very well can be a manifestation of underlying depression. A common misconception is that anxiety and depression present with different symptoms, but in reality can all run together and be a miserable experience for the afflicted. Even at times, you may not even realize what you're actually experiencing is depression. And unfortunately, it can present differently for every mom.
It helps to find comfort in knowing that other moms deal with the same thing you are. Many YouTubers take to social media to share their personal stories in an effort to be a light for every mom feeling hopeless about their illness. Take some time, and really try to connect with them. A lot of times, it gives you more power over your illness to know what's happening and that you have people you can talk about it with.
I'm not a doctor and am not here to tell you the proper treatment path for every new mom; I'm just here to let you know that you can overcome this! Even though new postnatal depression starts within the first few months of having a baby, many women overcome it within a year with treatment. This is just a way to say there is a light at the end of the tunnel, so be hopeful and look forward to the future because it's bright!
Throughout your process, make sure to continue to love yourself first. Although your natural instincts point towards solely caring for the baby, you are no good for anyone, especially the little one, if you're not healthy. Rest assured, there are many treatment options; natural remedies, antidepressants, hormone therapy, cognitive behavioral therapy, therapy animals, exercise, and so much more.
Society can create a stigma around getting professional help for mental illness, but do not let that deter you. Ultimately, you have a duty to yourself, and most importantly, your baby. If you're not a fan of "Big Pharma" and wish to use herbal teas and yoga instead, do not feel the need to explain yourself to anyone which method you have decided to go with. Every mom is different, and we all have ways to cope. Don't let yourself sink, Mom. Find your support system and go with it; it's your best shot at recovery.
FIND WHAT WORKS FOR YOU, and be brave, chica! You are so much stronger for it.