Old Danny
Why Do I Have to Have a Subtitle to Publish This?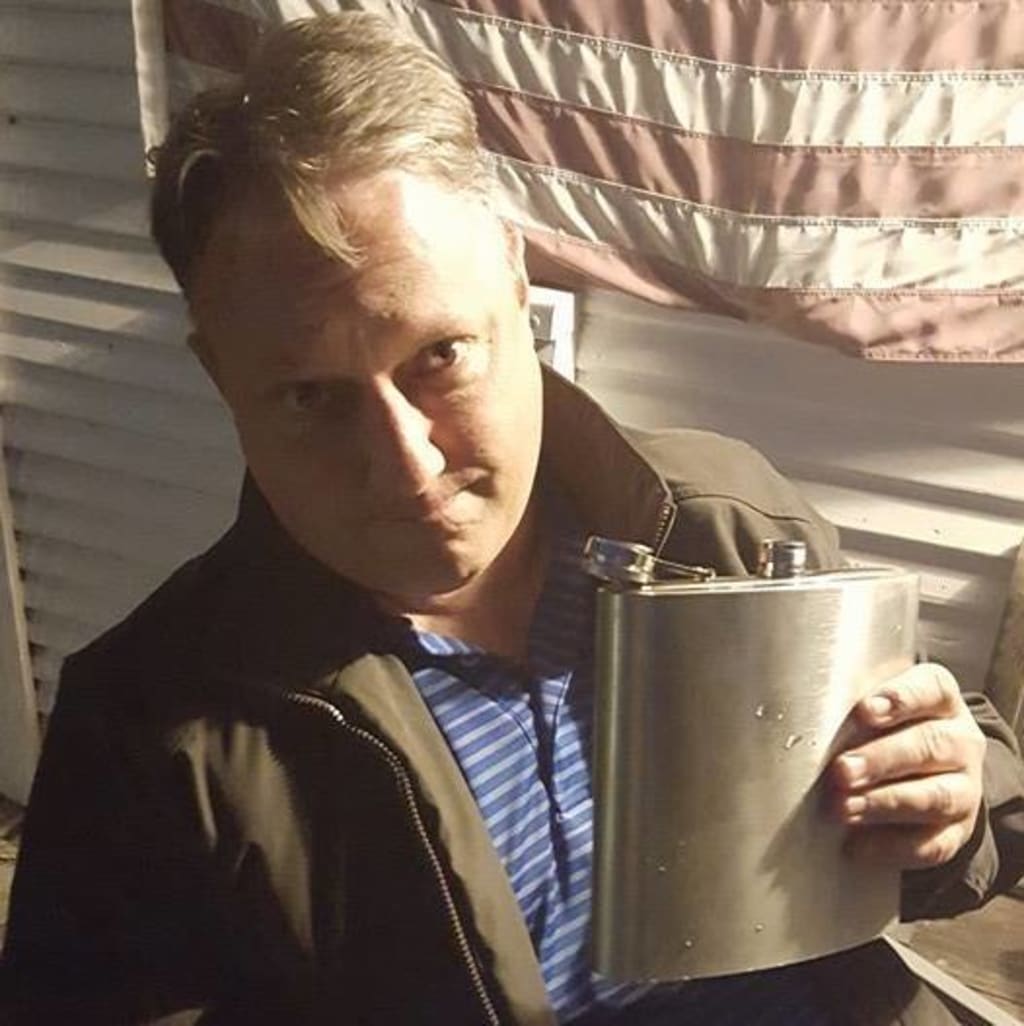 Pretty much anyone that knows me well knows that I was raised by a horrible, violent psychopath. He died at 41 of heart disease, or karma, whichever you want to call it. As old as I get, my subconscious still revisits him from time and has throughout the years. I've been taking a new nootropic, 5-htp recently and it's giving me incredibly vivid dreams. I'm a bio-hacker and every now and then I get a surprise benefit from my personal experimentation. Last night I dreamt that some guy was getting high with me on my couch when he mentioned that Danny (father) had faked his death at 41 and actually lived across town with a new family. Of course, I questioned him as this was extremely stunning news to me but he stuck to his story so I went to investigate.
I arrived at a downtrodden, older part of town and located his address. The lawn was horribly neglected. I walked up some creaky stairs and used an old-style door knocker. After a few attempts with the knocker, sure enough, he answered the door and was simply aghast at my discovery. My mind had aged him perfectly. It was absolutely him, but elderly. He wheezed and told me to come in. His new wife came out complete with two black eyes. I realized how little had changed. He yelled at her to get back in her room, broke out a bottle of Jack Daniels, poured two shots, handed me one and we tossed them back. He began, "I knew that you were getting big enough to finally hurt me and between fear for my life and not wanting you to go to prison for my murder I decided it would be best to fake my own death and start over." Two more shots were filled. Two more shots were drunk. He continued, "You can tell by Josie's (apparently his new wife) two black eyes that I've never become a good person and part of the reason is because I've long harbored the guilt for what I did to you and everyone else that that's been a prison of sorts that kept me stuck in the same cage of behavior. I could never break free." Two more shot poured. Two more shots drank.
He broke out a pearl handled revolver that I remember him pistol whipping a guy with when I was a small boy and said, "I can't take it anymore. I need your forgiveness so that I can finally become a good person." Two more shots. He put the gun against his temple and asked, "Can you forgive me so that we can both move on, or will you watch me blow my brains out because of your callousness, callousness that I instilled, but you can walk away from right now?" I walked behind him as he stared, gun to head, and pulled out a bottle of Jim Beam from his liquor cabinet. I poured myself a shot, drank it, and said, "Pull the trigger." BAM!!!! Brand new red splatter paint job on the white wall. I walked over his body and to the front door. Josie ran out and started crying uncontrollably. I opened the door and saw the most beautiful sky I'd ever seen. As I was walking away from the house, I started levitating with each footstep. Music started as if from a soundtrack and then I flew away into the sky. Good stuff, that 5-htp; highly recommended. I strongly suspect that will be my last visitation with that evil man. Finally, that chapter of my life is over.
Reader insights
Be the first to share your insights about this piece.
Add your insights