Interviews with a Big Black Broad: Session #2
One Woman's Unique Insight into Body Dysmorphic Disorder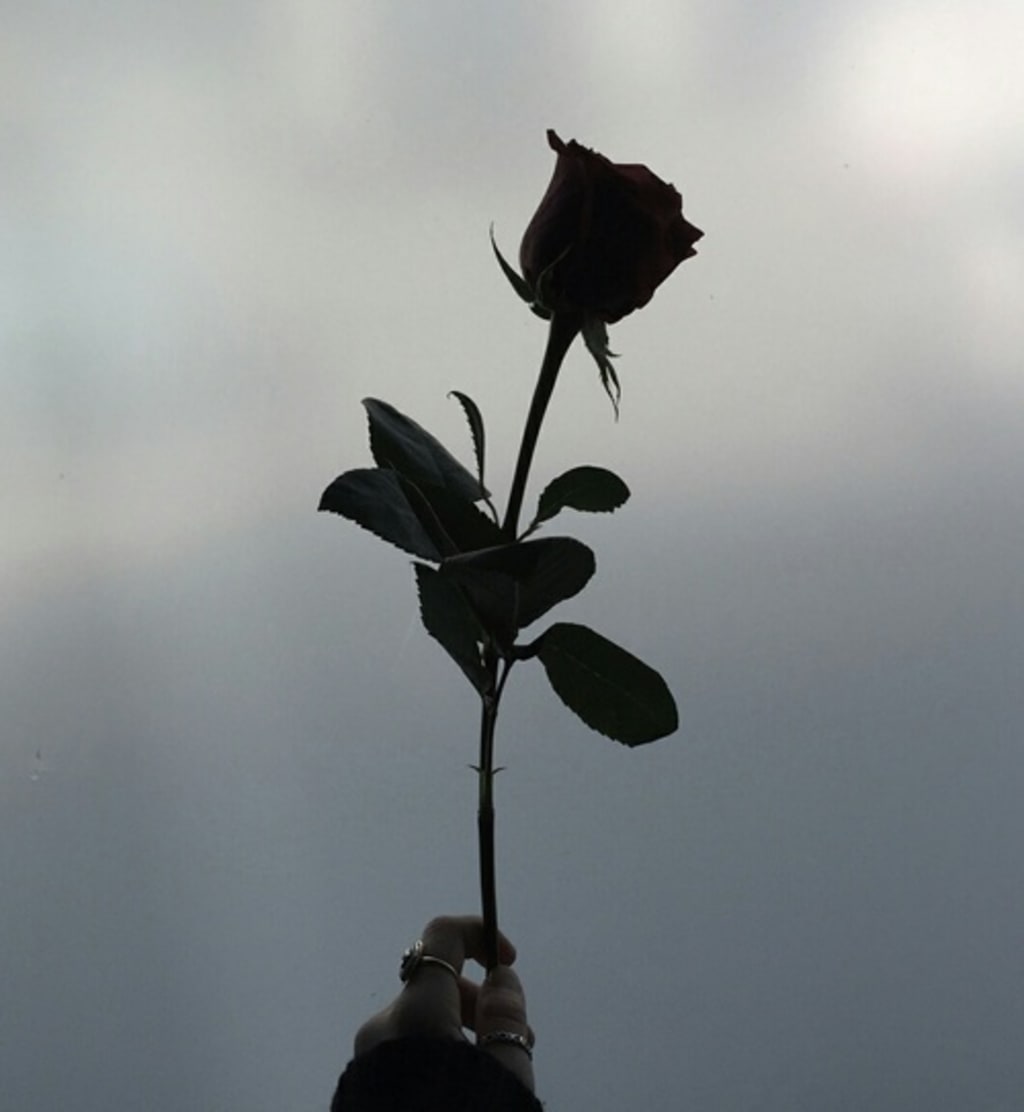 Interviewer: Can you remember when you first saw yourself as ugly?
BBB: Actually, some of my earliest memories were of me being told how beautiful I was. Mostly by people in my immediate family. I remember posing for the camera when I was 5 and 6. I looked straight into the lens, struck a pose, smiled. She's the cutest little thing, they would say. My teen aged aunties would take me places with them. Their friends would treat me like a doll. By the time I was 8 or 9, I was becoming "a big girl." I was starting to pick up weight. My plump midsection warranted some light teasing from my play mates, but I still had my little childhood boyfriend, a funny-looking skinny boy a half foot shorter than I was who didn't care that everyone thought I was bigger than the other little girls.
At this stage in my life, I saw daily images of beauty all around me that were the opposite of the big black broad I was becoming. Too many contrasting visuals to describe. Perhaps I'd been spoiled when I was younger by being told how beautiful I was. I wasn't old enough to interpret beauty then. I thought, why didn't they save their compliments for when those outside influences threatened to take me under? Then again, I never dreamed that the inside and outside influences would join forces to humiliate me as my body changed. A few years later, when I was about 12, things really began to change. I started picking up weight like crazy. I had become stocky, like a boy. My face was covered in acne. Mind you, my classmates suffered from some acne, though not as severe as mine. Because of my size at 12, those same people who had swooned over my cuteness when I was younger had come to regard me as too big to be as silly and immature as I was. I was constantly giggling like other girls my age where I was from. But it was my size that made me the target for ridicule. They watched me skeptically when I ate. They picked at the bumps on my face. My wide nose. My short-bitten nails. My brittle, nappy hair. A relative once told me that I'd better loose some weight before I grew up: Men don't like big women, girl. I overheard another one telling a friend over the phone that it was a shame that I was bigger than she was as a grown woman.
By aged 13, I'd felt generally undesirable. My little childhood boyfriend was gone, and no one had taken his place. But I'd say the day I saw myself as ugly was when a boy in my ninth-grade class really let me have it. He was more brutal than the other boys that taunted me about my appearance. One day, the entire school was in the auditorium for an assembly when he turned around to me and yelled: "You are the ugliest bitch I've ever seen!" This type of outburst happened often: while walking the halls, in the courtyard during lunch, during my walk home from school. But this time, I didn't cower, or cry, or run out of the auditorium. I leaned over and said to him very calmly, "I know I'm ugly. You don't have to keep telling me that shit." I leaned back in my chair and took in my surroundings like I never had before. I remember going home, removing the piece of fabric that I used to cover the vanity mirror in my room, and staring at myself. The tears poured down my cheeks and neck. Yep, that was the first time I'd accepted myself for who I was—the first time I can remember saying it out loud, "I'm ugly."
Would you say that you suffered from crude BDD during your formative years?
Yes, I believe I did. By the time I got to high school, I was surrounded by girls who were constantly complaining about at least one part of their body that they would change if they could. This typical nitpicking was completely different from what I felt about myself. In fact, those same girls would use me as their cosmetic nemesis whenever they made references to their looks in my presence. They'd better start watching what their diets were and run some extra laps in gym so that they wouldn't end up as big and wide as me. They'd better hurry and purchase their Ambi facial cleansing system or else their skin would end up looking like mine. That's why they had befriended me. I made them feel better about themselves. When they wore things to school that weren't cool, or were outcast by the more popular girls, that's when they would find me during recess.
As I transitioned into high school, I'd developed a sort of super power. I had decided to become very aggressive with anyone who would try to bully me, so the direct bullying had stopped. I was ugly, but I was no longer a shrinking violet. Fuck everyone who would even think about reminding me of how ugly I was. By then, I'd learned that not only should I join them in making fun of me if I couldn't beat them, but that I could grind them into dust with insults of my own anytime I felt the need to. I'd become a ninja when it came to trading insults. And by the time I got to twelfth grade, I was a pro at verbal sparring. That was high school: No one asked me out. No one fucked with me. I went home and poured all my withdrawn depression and resentment into my art. I won't tell you the mediums. The irony is too damn funny.
There was one light that shone on my social life throughout school. My sense of humor always gets me through tough times. Some might consider my self-deprecating jokes particularly brutal and sad, but they still laugh! They would wave off my jokes and innuendos as pure comedy and nothing more. "Girl, you're so funny!" I've come to regard comedy as the cure for most of my depressive episodes to this day. Hell, most of the comedians that I've loved for years use people like me as their subjects all the time. I'll tell you one thing, THIS big black broad will never sit in the front row at any comedy show I go to! But, just like I did throughout high school, I'll still go. I'll sit in the back of the room… and if I'm called on, I'll either curse them out or laugh my ass off.
So, as your story goes, you're approaching your 20s. I can't imagine what those years were like for you…
You have no idea....
disorder