How To Feel Whole Again
You've been feeling this empty feeling for a while now... I've been there. Here's how I filled myself up again.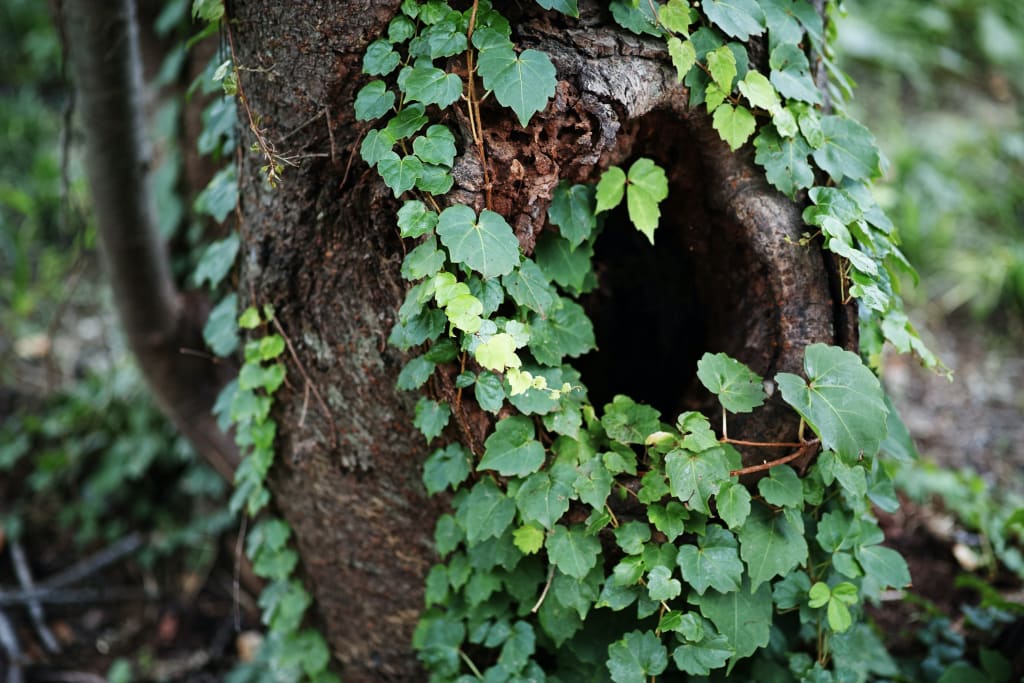 Photo by K V on Unsplash.com
You used to be whole, once upon a time.
You used to have all of your pieces, and though you weren't put together perfectly, you didn't have anything missing.
Now? It's a different story. There's something that's just not right. Some part of you that just isn't there.
I know how you feel.
I used to feel like this. Sometimes I still feel like this, but not as much anymore.
At the age of 20, I went through the most traumatic experience of my life. I endured an abusive relationship that ended in a dual drug overdose. The man who I thought was the love of my life didn't survive.
I thought my life was over. Literally. When I swallowed those pills, I was expecting my life to end. That was the plan.
When I woke up in the hospital, I didn't feel the same. I hadn't felt the same since I had met this man, and I felt like he had helped take something out of me.
Especially now, after the overdose, I was a shell of a person. I didn't look the same, act the same, or even sound the same. Everything was different, and I was hollow.
Often, along with an empty feeling, comes a feeling of numbness. For the following three years or so, I just went through the self destructive motions. I slept with different men, trying to gain back a piece of myself that had been missing for so many years now.
To be honest, I had felt like I was starting to lose pieces of myself in high school when my bipolar disorder started to present itself. Those periods of incredible depression really took away some of my spark. Once I had met this man, it was too late. I was already half empty, opened up, spilling out everywhere. He was just there to make sure the rest of it left me.
In 2020, I finally started to feel different. It wasn't a coincidence that I met someone who I felt truly safe with, something I hadn't had in a while. And here's where it becomes a true love story - I wanted to be with this new man so bad, that I was finally willing to do the healing so that we could have a proper and healthy relationship.
I knew that it would be impossible to have any kind of stable relationship if I didn't start to work on my trauma, and once I started, it opened the gates.
Once I felt like I was in a place where I could plant myself again, and feel safe enough to plant myself again, I focused on what would help me grow and what would fill me up.
I learned all about spirituality and started doing tarot. I went back to playing the games that I hadn't been playing. I opened my own business... twice!
I guess I would say that my current partner gave me the space to fill myself again. With his support, I felt like I could do absolutely anything. And I don't think it's wrong to get this support from somebody else. Can I tell you why? Because he believed in me so much, and convinced me so much, that eventually, I just started believing it myself.
So how do you fill up those empty spaces when you don't have someone to support you while you do it? You look for that support in other places. Is there anyone in your life at all that provides you with hope? These are the kind of people who you should be looking at to be in your support group.
Get to know new people in your circle. Expand your circle to include even MORE people. Bringing new people into my circle was miraculous for me, as it inspired me to be better so I wasn't damaging everyone around me with my mental illness anymore.
Yes, sometimes I still feel empty. But that's part of mental illness and life in general. I did become full again with the support of another person. However, I've become SO full, that I believe that I could fully live my life independently - this is something we should all believe, even if we don't necessarily have to live through it.
Look around you. Are there people who can help you grow? How can you expand your circle to find these people?
The key to filling yourself lies within feeling safe enough in the world around you that you're willing to work on things, instead of just trying to survive.
About the Creator
Multi-talented entrepreneur, trying to figure out who I am in this world while also running a small business. My business, Happily Mander, offers life coaching services, tarot and oracle readings, and much more. Entering my bad bitch era.
Reader insights
Be the first to share your insights about this piece.
Add your insights