How To Cope With OCD During a Pandemic
Coping Skills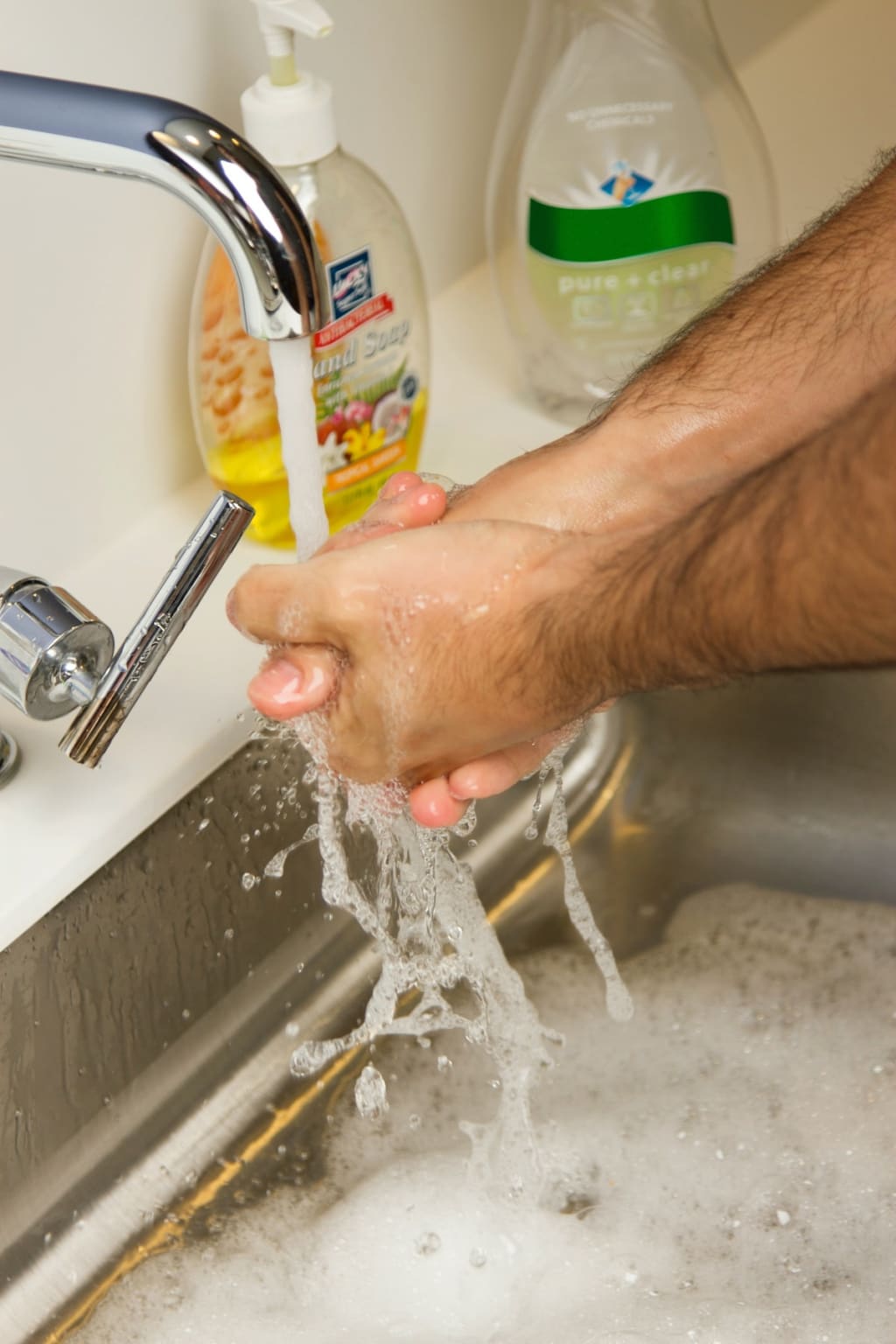 The pandemic is causing me and everybody else high stress. OCD is aggravated during times of stress. I know that I can stay well by avoiding people, and wearing a mask. Masks go a long way to stopping germs from getting through. Wearing a mask is a great way of preventing illness, but not everybody is wearing one so far as I can see. Never mind the general incompetent handling of the pandemic from a head of state who now has the illness. My OCD germ phobia is sky high, and I don't know about anybody else who is dealing with similar situations.
I have 15 mg of eschitalopram to help me cope with my symptoms. I'm terribly paranoid about a lot but I'm trying to manage by lying in bed more, and taking good care of myself. I'm doing my best to keep my head up. OCD is a terrible illness to try to deal with on your own without medication. Even on medication, I'm having a rough time. I'm doing my best to stay positive, but that hard right now knows what is happening on this planet. I'm doing my best to keep it together but I think I need a roommate at this point, a very nice roommate because there is a contract for no domestic violence being allowed in the house, even under certain psychic influences.
OCD is something dreadful to subject yourself to without medication, which is why I'm so grateful for having SSI. I can treat my illness without having to ask someone else to pay for it. I am stable, in all ways, even with schizoaffective. I can start writing copy again, for Textbroker International, only because I'm trying to make money and I'm looking for jobs. They do exist, you can find one, it isn't that crazy.
Its funny how karma is highlighted in fiction as something that always works. In the real world, karma is working in our present. I'm trying to wash my hands a lot without going into wash hands mode with OCD. OCD is about hand washing, checking locks, irons, and anything you plugin. OCD is short for obsessive-compulsive disorder, which means you are a nitpicking editor if you have OCD and you write like I do. But I firmly stand against using my mental health to pick on people who aren't perfect writers.
My OCD is sky high right now; I'm stressed to the max, wondering if my OCD symptoms could be treated properly. I've had to deal with the effects of my mental illness most of my life. I want to put myself into mental health rehabilitation facilities so I can get comprehensive long-term treatment. Not only do I have OCD, but I also have CPTSD. All mental illness gets aggravated by stress, stress warps the way your brain functions, also causing many a health problem from stress hormones like cortisol going up sky high. Managing stress is all about managing your feelings through breathing. I'm still going to occupational therapy even if it is online now.
I'm terribly anxious about a lot of things right now. This is causing me physical pain. I'm trying to keep going through it, but I think I might crawl back into bed now, although my strips are coming in the mail on Monday. And anyway, I have my copywriting job; I managed to stomach writing one article for it. Stress does cause me stomachaches, big time, as I'm trying to keep my stress under control by having three therapists. But anyway, what's stress? Eventually, the sensation fades away, and you feel better from it. There is once again a smoky haze in the air here in San Jose from the fires. Wearing a mask for that is also necessary as smoke can cause smoke inhalation. Not something extra I need. I'm frightfully stressed out, but can't think about world problems right now, since I have to focus only on myself. That is not bad for a codependent person to do; it actually schools you out of your codependency. This long stretch in my life, I'm single I don't have a dou- I mean boyfriend, or anybody else, I'm alone a lot, this is good for me. Yes, after writing this my stress has lifted.
About the Creator
I have a B.A. in creative writing from San Francisco State. Can people please donate? I'm very low-income. I need to start an escape the Ferengi plan.
Reader insights
Be the first to share your insights about this piece.
Add your insights