How Not to Get Brainwashed
What Happens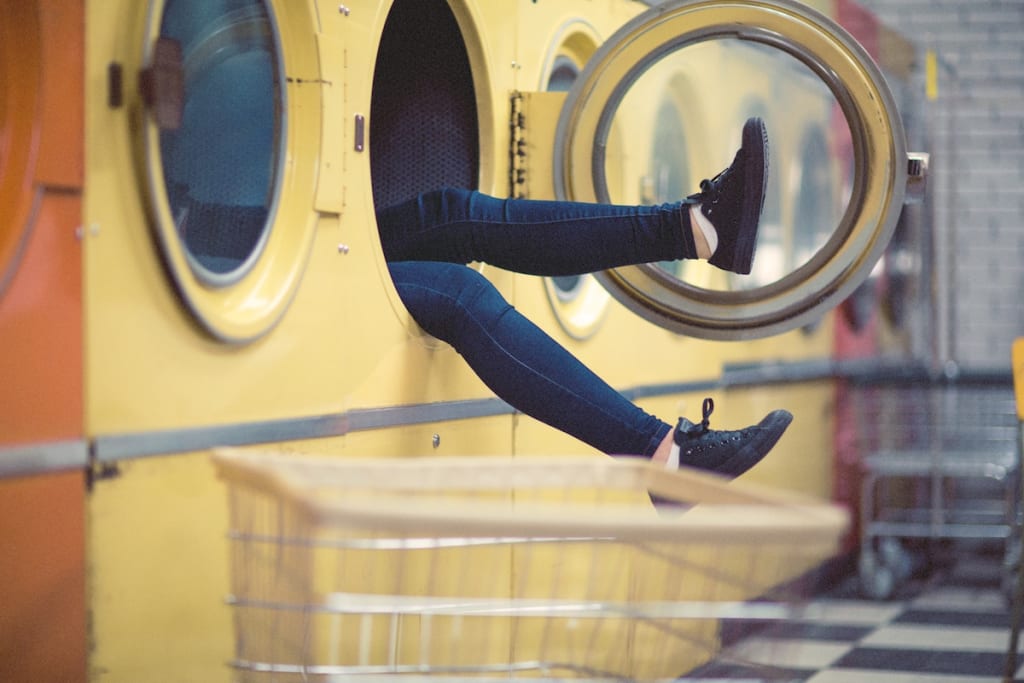 That expression, "when something is too good to be true, it usually is," has actually been real in my life. Because of my current set of medications including Lamictal, I find myself harder to brainwash in the immediate present since I started Lamictal until now. The way brainwashing works is that the brainwasher starts off by making you feel really good. If you struggle with self-esteem like I do, then they make a huge effort to make you feel really good. This is why I've stared therapy at a local college yet again. I have stuff I need to sort through, skills I need to learn, and in general, I have to get my head together. Brainwashing is a repetitive phenomenon in which you are told the same things over and over again until you believe it. Some people are so used to it, they walk around unaware that they've been brainwashed to put up with abuse.
They are so used to the horrible things they hear that they do not understand any other sort of lifestyle. Some ethnic groups feel that one person in the family should be the scapegoat. It's a role they've been programmed to fulfill. To be brainwashed is a feat that cults achieve on innocent people who are expected to act in violent, mean, or nasty ways. The cult leader eventually has someone so brainwashed they do whatever they are told without thinking about it. Thinking for yourself is a skill that going to college can teach anybody from any background. Religious people of all kinds are taught to think in absolutes, which is something they cannot help. They were simply taught how to do this, and for them it is a matter of personal safety with their line of thinking. Brainwashing occurs in abusive relationships when the victim does not question what they are forced to believe about themselves. For instance, my family wants me to believe I'm basically incompetent despite taking my medication daily. All I heard before they left the country three years ago was, you will fail, you will screw yourself up, and you will fail. Of course, that didn't happen because I am a skilled resistor of brainwashing. I also know to take my medication daily. You see, they have untreated schizoaffective, and they are rapid cyclers, which makes them dangerous to be around.
They have limited control over their emotions. But yes, back to brainwashing, which is a tactic used to control someone. The fact is though, that nobody can have total control over someone. That is illusory at best, not grounded in recognizing that person's free will either. In controlling families, all decisions go through one person. Cults work by "manipulating five areas: feelings, behavior, thinking, relationships, and identity" (Neuharth 99). Controlling families are similar to cults in that there are "parallels between destructive cults and controlling families" (100). Destructive cults approve of their members' behavior while alternating with an appeal to fear or guilt. Religions in general can occasionally use guilt to manipulate their members. Cults encourage each member to snitch on another member. Abusive families can behave in a similar manner, in particular if one member triangulates on others. Narcissistic people are experts at triangulation or getting two people to fight amongst themselves. A triangulator will say something to one person that will trigger them into fighting. It is subtle and almost moronic how this person can trigger this garbage but they do. This is why some recommend no contact with these kinds of abusers. My mental health is a lot better since my family has been living in Spain. Brainwashing can be prevented by knowing who you really are, and going to therapy to make decisions as to how you are not like those who tried to brainwash you.
Works Cited
Neuharth, Dan. If You Had Controlling Parents, How to Make Peace With Your Past and Take Your Place in the World.