How I Cope with Anxiety
The Tips That Really Help Me Start Towards Being Less Anxious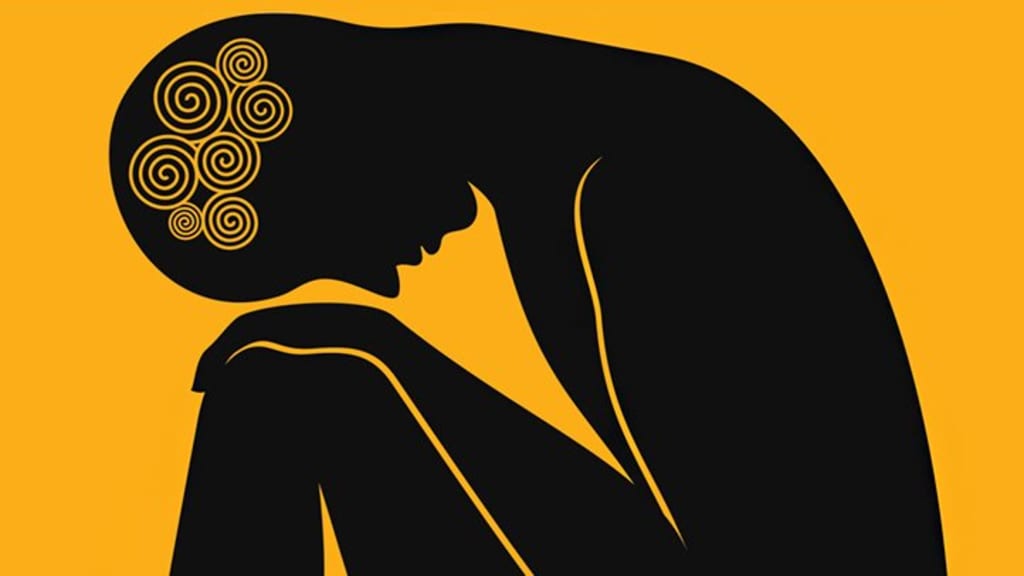 Ever since I was child I can remember some version of anxiety existing in my life. It wasn't until I reached high school age that I really discovered that what I was struggling with was anxiety. I have a long way to go before I feel comfortable saying I'm anxiety free. Not only do I have consistent daily anxiety, but I also struggle with derealization and panic disorder. Most of the time I'm quiet about my hardships until it becomes too much to handle on my own. Over the past four months I've had to change how I approach my mental health, and it has made a significant difference in my life.
Step 1:
I first started with talking to a yoga therapist who gave me meditation exercises that would calm my mind and body. Not only did these exercises calm me in the moment, but they helped me sleep better, which in turn decreases my anxiety symptoms. Now meditation isn't for everyone, but some version of yoga or exercise can have many of the same benefits as meditation. The most important thing I got out of meditation and exercise was that I had the ability to clear my mind and increase my endorphins.
Step 2:
I made the decision to see a psychotherapist once a week to help me through my thoughts. I'm just learning about the importance of the language I use when discussing my mental health. For example, when saying a sentence like "I don't have the skills to cope," I should always end it by saying "yet." This opens up my mind to the possibility that I can change and I won't be hopeless forever. That's what will help me take the power back over my anxiety.
Step 3:
The third thing I did was start to be more open and honest with all my loved ones. I always felt alone with my struggles, but it wasn't until I started to share and receive support that I felt less ashamed. There's nothing better than having someone there that can, at the very minimum, give you a hug at any moment's notice. While every person has the right to keep their privacy regarding their mental health, I think the feeling of knowing that someone will be there to help you in any way they can is extremely comforting.
Step 4:
The last thing that I did which I think was the biggest change for me was taking more time for myself. I'm constantly putting pressure on myself to heal faster and that ends up being counterproductive. I started to go out and do things on my own. While it was weird at first to go to concerts and movies alone, it ended up being the best thing I could've done. I was relieved of the pressure to be happy and anxiety-free for the sake of other people. I was able to take as much time as I needed to when I was out and never felt rushed. By taking time for myself, I avoided the embarrassment of possibly having to leave somewhere five minutes after I arrive.
Even though each person has a different approach to healing and recovering from anxiety, it's important to know you're not alone. Anxiety can be difficult, and I am no doubt still struggling daily, but I think it's been important to share my journey. I know during some of my most difficult times I was constantly trying to search for some answers on how to cope, and hopefully this post can be of some service to those are who experiencing similar struggles.
coping
I'm a college student living in LA trying to enjoy my life day to day. I love music, fashion, films, and just being adventurous in general.