How 'Dear Evan Hansen' Helped Me Find My Inner Self as Someone Who Struggles
I have been found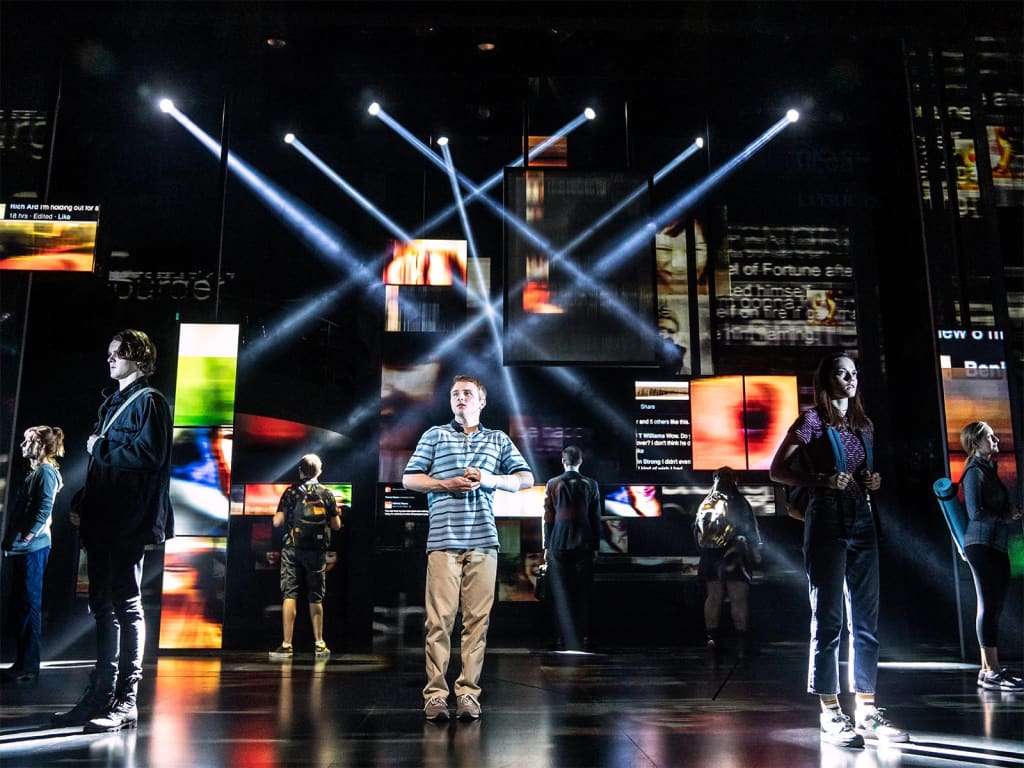 Dear Lewis Jefferies, today is going to be a good day because you've accepted that having social anxiety is okay. The pain I've endured in the past of declining invitations to go out with people because I couldn't bring myself to going is unimaginable.
I started suffering mentally back in 2018 when I was at university and it started going downhill from there. At that time, I was dealing with multiple things: grief, coming to terms with my sexuality, university deadlines. Piling all that on top of each other, you begin to fabricate something beyond your control.
In November 2018, I decided it was time to let go from that tree branch to stop all of the pain and suffering. Yes, I attempted to take my own life in a violent way. But, here I am today writing this, and with the help from the award-winning musical, Dear Evan Hansen, I've been able to find myself as someone who struggles.
Now a major motion picture film, Dear Evan Hansen, tells the story of High School student, Evan Hansen, who embarks on a journey of self discovery. The synopsis reads:"
"Evan Hansen is an anxious, isolated high-school student who's aching for understanding and belonging amid the chaos and cruelty of the social media age. He soon embarks on a journey of self-discovery when a letter he wrote for a writing exercise falls into the hands of a grieving couple whose son took his own life."
After watching the show on the West End in London, I've been able to connect properly with Evan and my personal struggles. Sure, when I was university, I had friends. In fact, I made friends for life. However, I always sat there wishing to not be lonely anymore. I wanted a different life, but I constantly hit a dead end. I was unable to admit my feelings to people, I was unable to tell of my sexuality to people because of the fear of there being a potential backlash. So, during university, the only person I was able to stay close to was myself.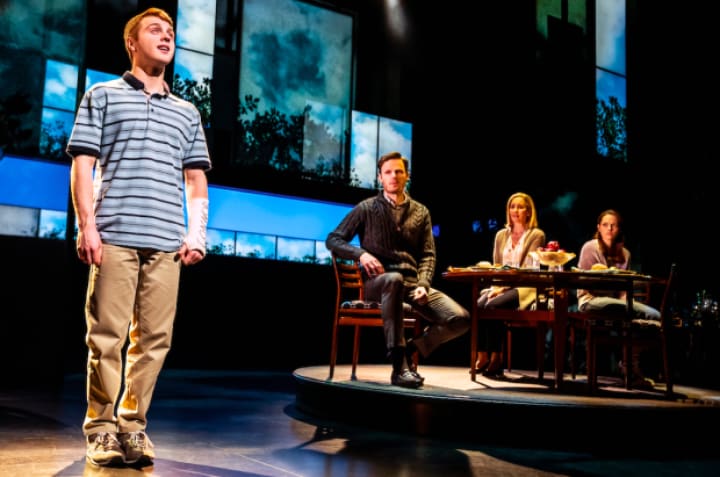 I've suffered with anxiety, in fact, I still do. I've seen a therapist before, but I decided I needed to learn to cope in my own ways, especially after discovering I'm on the autism spectrum. Working out my triggers for my anxiety has always been a mystery until very recently when we went to watch Dear Evan Hansen.
Being able to bond with a character in a show that isn't afraid of portraying real, important issues is something I really needed. Evan means no harm, but his anxiety does, and that goes for a lot of people, including me.
Anxiety can cause a lot of issues for people, and for Evan it spirals a string of lies that become out of control. When my anxiety starts to cause issues, I find myself "Waving Through A Window", wishing how I could be "normal" like the people around me. Meeting new people has always been a struggle, but once I get talking to them, I find I cannot stop. I panic and I keep rambling on, sometimes about things that aren't even completely true. But, Evan has taught me that's okay.
I always found myself stepping out of the sun, wondering if I'm being judged for not meeting up with people. Am I even needed in that group of people? Would I just be a burden on them?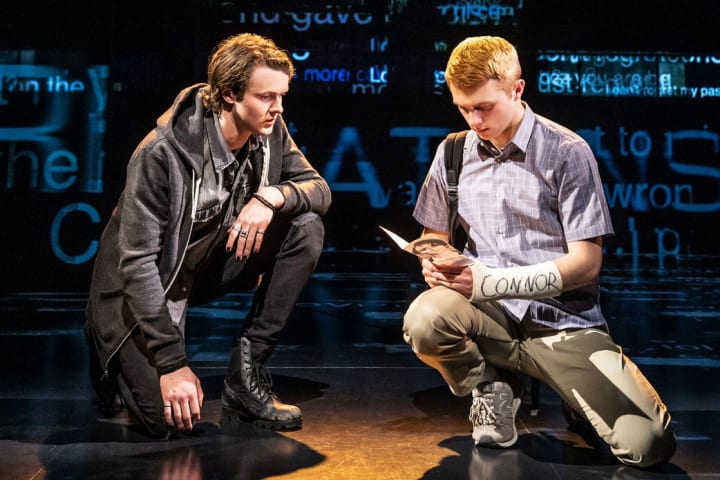 When we saw the show in London, Marcus Harman's potrayal of Evan Hansen is someone I immediately bonded with. He gave it his everything, and I sat there sobbing. It made me realise that I'm not alone out there and it's okay to be struggling.
Most importantly, Dear Evan Hansen taught me it's okay to be socially awkward; it's a way of living. The crucial thing to remember is keep your friends and family close because they're sat there waiting to hear about your struggles with ways to help. If you take one thing away from this, make it this: people would much rather hear about your struggles than your passing.
Sincerely, me.
anxiety
About the author
MA Media and Communication graduate from the University of Portsmouth - Massive Doctor Who Fan.
Reader insights
Be the first to share your insights about this piece.
Add your insights