How Art Therapy Can Relieve Stress
If I can do it, so can you.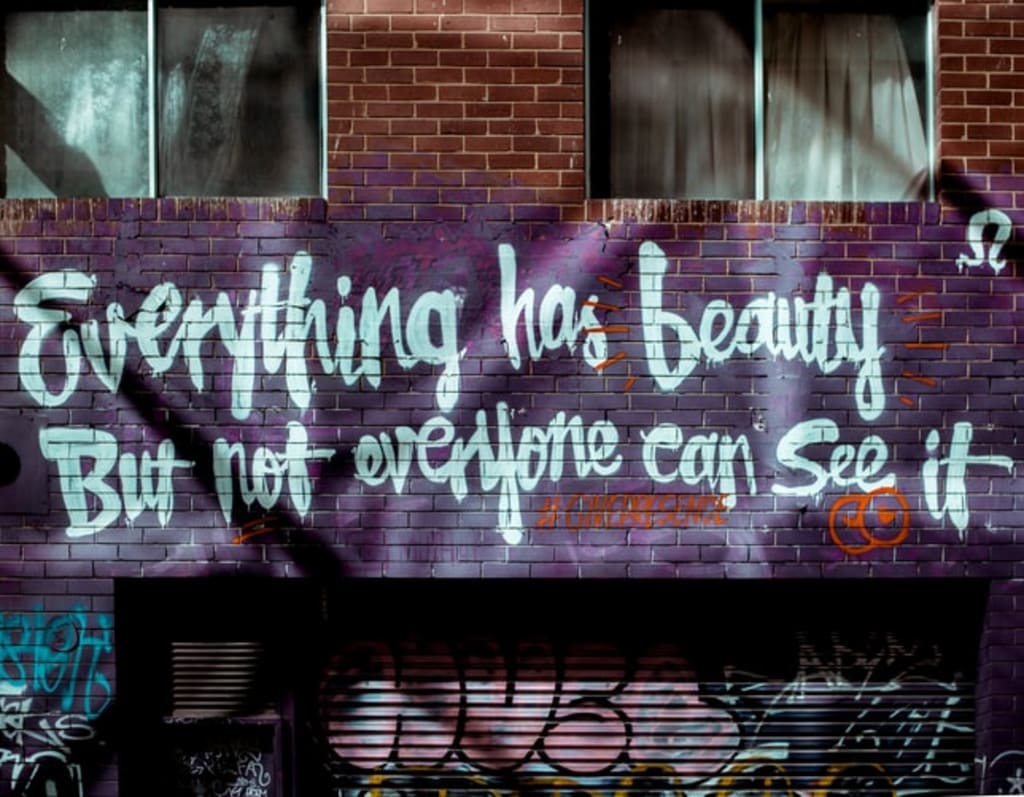 Photo by @anniespratt on Unsplash.com
One of the moves that children start out with, as soon as they're able to, is holding a crayon. As soon as they can do that, they start to draw. Being creative and making art is a human impulse. Artists are the ones who tell the truth, which is often why in hard times, they can be seen as a threat and are the first to be censored. But creating art heals the mind, spirit, and body.
Several studies say that art therapy is useful in treating certain mental illnesses, including depression. However, you don't need a therapist to benefit from the therapeutic elements of artistic expression. When working with a professional though, they can tailor each activity to suit your individual needs. Art groups are helpful too, as they allow you to make connections with others who may have similar issues and interests.
Art is one of the things that can distract you, even if just temporarily. You can even incorporate your problems into your art. The result will be a clearer head.
In art therapy, there is no pressure on the final product. The importance is placed on the process. The aim of art therapy is to help you heal, not turn you into a master artist.
When you create art, you can recognize feelings that have been hiding in the subconscious. After this, you'll feel accomplished, which contributes to self-esteem.
When you can't express yourself, art can help. It can even release the tension in body and mind. Creating art stimulates the release of dopamine in the brain, and this chemical is released when we do something pleasurable, and it makes us feel happier. Art therapy provides a safe outlet to relieve emotions.
People who create art enter a "flow", which is a near-meditative state that you enter when you're extremely focused on an activity.
Once you're in a flow, this can lead to improved performance and lower stress levels.
You can experience flow with almost any activity if you concentrate hard enough.
As you get into "the zone", art can help you lower your blood pressure, pulse rate, breathing rate, and it can help you become mindful of the present moment.
More importantly, art allows you to play. You have freedom. Art is another form of self-care, something that we often forget to commit time to. The benefit of having art as a hobby is that you're left with something beautiful.
Here are some suggestions to lead you on the art path:
Keep a sketchbook as an easy way to relieve stress. It's like journaling, in the sense that you have a physical way to release the stress that you hold.
Adult colouring books can be relaxing.
Play and experiment with different colours. Choose what colours you like and put them on paper.
Keep a visual gratitude journal. It can have anything in it that's a visual representation of what you're grateful for. This can remind yourself of the joys of living.
Keep a sketchbook or visual journal. Try to put something new in it every day, even if just fleeting thoughts and ideas turned into doodles.
Do a small painting a day. Spend maybe an hour working on a small painting every day, so you can improve, try new things without fear of wasting time, feel a sense of accomplishment, and relieve stress.
Draw shapes. Combine them. Colour them in.
Make a collage with printed pictures or pictures from magazines. Don't plan out the collage, let the ideas come to your naturally.
Join an art class or make art with friends. This can help create connections.
Sources:
https://www.verywellmind.com/art-therapy-relieve-stress-by-being-creative-3144581
https://www.rtor.org/2018/07/10/benefits-of-art-therapy/
https://www.health.harvard.edu/mental-health/the-healing-power-of-art
https://www.liveabout.com/relieve-stress-and-anxiety-with-art-4111397
art
About the author
Amanda is an intuitive energy reader, freelance writer, and mystic being. She is always striving to thrive spiritually and mentally, in the unknown amount of time that we're given on this planet.
Reader insights
Be the first to share your insights about this piece.
Add your insights