Hapbee: The Wearable Tech For A Modern Mental Health Crisis
Mental health disorders are extremely common, with up to one in five adults in the US experiencing some level of mental health problems each year.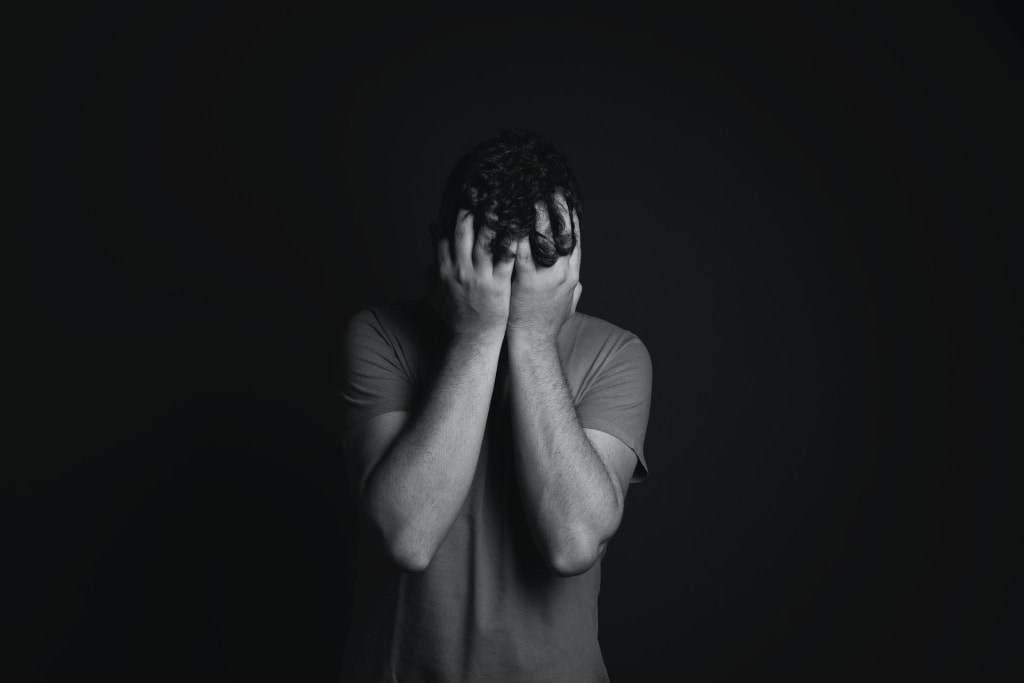 Image: Pexels
Even if it's not something that's affecting you personally, you almost certainly know someone who is experiencing some form of mental health disorder.
But in an age of rapidly evolving technology, there are some major breakthroughs in managing and treating mental health problems. In this article, we take a look at one of the most innovative tools available, Hapbee.
What is Hapbee?
Hapbee is a wearable technology device that uses low-energy magnetic fields to promote a desired mental state at the touch of a button. It offers six different signals:
Calm: the Calm signal is designed to help relieve stress and users often report mental relaxation that helps them to unwind or deal with overwhelming situations.
Sleepy: this signal helps users to fall asleep quickly and sleep better, without needing to use any medication.
Focus: helps you to stay motivated and keeps you on task. The signal makes users feel confident and positive about their work.
Happy: the Happy signal is designed to give you a burst of energy, feel more sociable, and enthusiastic.
Relax: this signal can help users to feel more comfortable and laid back after a long day.
Alert: gives users a clear, focused mental state that can improve their mood and increase productivity.
The band which can be placed around your head or neck uses ultra-low radio frequency energy technology, which imitates the magnetic effects of molecules. It effectively produces a low frequency and low power magnetic field to create a signal that the brain recognizes and stimulates certain emotions and states.
While most other brain stimulation technology uses only a couple of frequencies, Hapbee's signals use the whole 0-22kHz spectrum as part of a specifically timed sequence.
Although it might sound a bit too good to be true, Hapbee wearables have been tried out by hundreds of blind testers, who all recognized noticeable shifts in their moods. In a test of Hapbee devices, users are able to feel the effects in moments and identify which signal they are experiencing every time.
Why is it important to prioritize mental health?
Mental health isn't a new problem, but it's something that we're all becoming increasingly aware of. Instead of brushing it off as a few bad days or hiding these issues away, they are now being recognized as a condition that is just as dangerous, and essential to tackle, as any physical illness.
There is a huge number of people who are currently suffering from a range of mental illnesses. And the events of 2020 have done a lot to magnify and exacerbate some people's mental health problems, while many others who haven't had such issues before are finding themselves struggling with the uncertainty and upheaval of the COVID-19 pandemic.
With many people finding it harder to see a doctor due to restrictions, or their own safety concerns about going out and about, this problem is only getting worse. This is why tools that can support people and their mental health like Hapbee are going to be so important.
Mental illness is having a serious impact on the whole of society, not just on the individuals though. In the same way that physical illness prevents people from working, mental illness also affects people's ability to work, and problems such as anxiety and depression cost huge amounts of money in lost productivity each year. With limited resources and practitioners to deal with mental illness and huge waiting lists for those that are available, many people are starting to look at other options.
Hapbee and beyond: what is wearable tech?
Wearable tech is any kind of technology that you can wear on your body that will connect with other devices such as computers, tablets, and smartphones. They are used to track things like your heartbeat, your daily step count, and even your sleeping pattern.
These devices range from a basic fitness tracker to advanced smartwatches and are designed to provide better insights about your activity levels and your life. But they can also be used to influence and change your habits and your mental state like the Hapbee wearable band.
How wearable technology like Hapbee can help with mental health
Wearable technology such as Hapbee can offer a way to monitor and change your day to day habits, making small changes to improve your wellbeing. While people are often reluctant to visit the doctors or may not realize that they need to, using wearable tech they can take steps to proactively deal with their mental health.
Using wearable technology like Hapbee that can help you to feel calmer, or improve your sleeping habits is going to have a big impact on your mental state. And being able to feel more focused or alert, will help you to be more productive and encourage a more positive way of thinking.
While these can't necessarily take the place of medications and therapies that treat serious mental illness, wearable tech can make people feel more balanced and help them to be better equipped to deal with health issues.
There are lots of Hapbee reviews that share positive experiences and the impact that the device has had on the user's mental states. By being able to change your mood in an instant, it's proving to be one of the most innovative ways to use wearable tech in tackling the modern mental health crisis.