Enforcing failure to avoid self-rejection
The fear of tarnishing a legacy I haven't formed is my biggest obstacle as a writer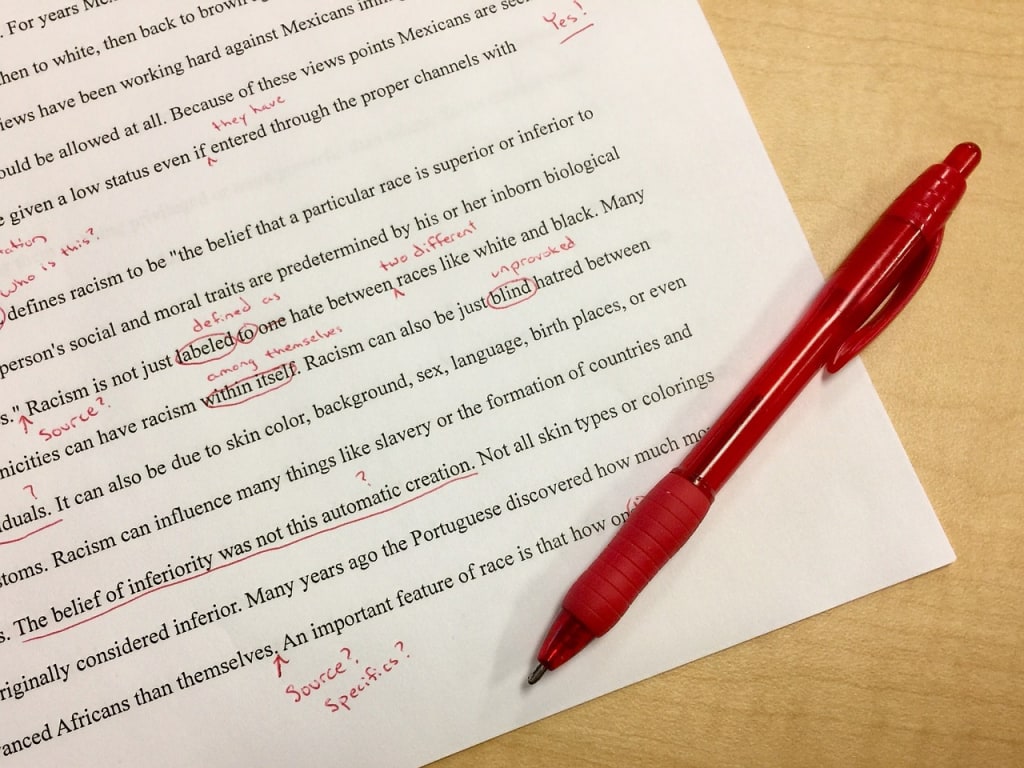 I have never considered myself to be a perfectionist; my motto, professionally, academically, and personally has always been that my best is good enough. If I fail at work, as a person, or in school (which in all honesty I rarely, if ever, did), I was good at forgiving myself and picking up the pieces.
It's a point of pride.
Despite all this, despite writing every day for over ten years now, I have yet to publish a single story under my own name in any capacity that is final. By that I mean in any place where I can't delete, recall, or otherwise sweep it under the rug. I have a million ideas that I start and abandon, some very good that I ignore in favour of ones that don't speak to me. Why?
It's a question others have asked me more often than I've asked myself, and my answer has always been that I've never written anything good enough. Finally, a close friend snapped; she told me that it simply wasn't true, and asked me to be honest with myself, if not her, and think about what scared me. I told her I would, but I was angry.
Not with her, not really, not even with myself. Just angry. I sat with the anger for months, picking at it like a raw wound, and stopped writing entirely. What was I afraid of?
"A person who publishes a book willfully appears before the populace with his pants down."

- Edna St. Vincent Millay
There it is.
Am I afraid of being seen, really seen, in public with my creative pants down and being found wanting?
No, I'm afraid it's more selfish and narcissistic than that. It turns out, I am afraid of publishing something that other people like, really like, and that I hate. Afraid of looking at my written legacy and thinking I'm a hack, or shallow, or simply not interesting.
Naval-gazing and self-assessment are the vices of creatives, and the strengths. So why didn't I realize this sooner? The truth is, I did, I simply didn't think it was a problem. It was my one point of perfectionism... and it has held me back. Approaching 30, with the skills and ability to write a perfectly publishable book, I have been arrogant enough to think that I deserve to hold back until I can write a masterpiece as a debut novel.
How fucked up is that?
"Publishing a book is like stuffing a note into a bottle and hurling it into the sea. Some bottles drown, some come safe to land-"

- Margaret Atwood
There are lists of flops, written by genuinely talented, best-selling authors, books that sell millions despite popular scorn, and rooms full of groundbreaking works written by authors who never lifted their pen again, and of course slush piles full of works that will never see the light of day, written by authors who will never see their name on a published work.
The choice to publish traditionally, or to attempt to do so, feels like choosing to fall into one of these categories without knowing which you will land in. There is a real, paralyzing fear in my soul that I will be boxed into a genre, a habitat, and never be allowed to leave... which is arrogant in itself; assuming that anything I can produce simply will be picked up.
I've always been one of those people with just enough luck to get the things I really want, and I'm worried it has spoiled me. So I live in stasis, building a reputation in my head that I can't even think about trying to make a reality.
The funny thing is, there's no happy ending here; I still haven't decided what to do about this, or how to start undoing it. Because deep down, I'm still holding out for the perfect debut novel. I really believe that it will come along, even while I tell myself that a book of any kind will always be better than a blank page. That creating for the joy of it is better than the comfort of acclaim or self-satisfaction.
What would you do, if you were me? Is it better to make a small ripple than a mighty splash?
Can anyone really live up to their own demands before they actually try?
-----------------------------------------------------------------------------------
Since writing this, I have started to take steps to heal and move forward, writing a series called 'the Perfectionist Diaries' to record and explore the steps I am taking;
About the Creator
Writer, reader, life-long student - being brave and finally taking the plunge by publishing some articles and fiction pieces.
Reader insights
Be the first to share your insights about this piece.
Add your insights