Depression and social media.
Does that mean that Instagram and TikTok are causing depression?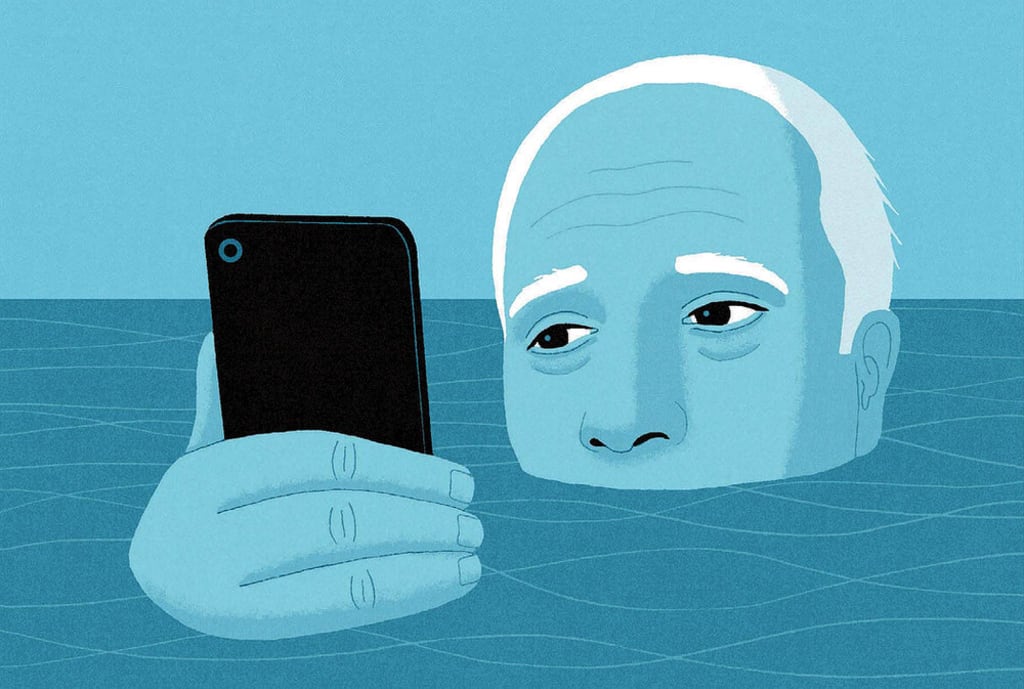 Is using social media making our kids unhappy? Evidence is mounting that there is a link between social media and depression. In several studies, teenage and young adult users who spend the most time on Instagram, Facebook and other platforms were shown to have a substantially (from 13 to 66 percent) higher rate of reported depression than those who spent the least time.One reason the correlation seems more than coincidental is that an increase in depression occurred in tandem with the rise in smartphone use.
A 2017 study of over half a million eighth through 12th graders found that the number exhibiting high levels of depressive symptoms increased by 33 percent between 2010 and 2015. In the same period, the suicide rate for girls in that age group increased by 65 percent.
Smartphones were introduced in 2007, and by 2015 fully 92 percent of teens and young adults owned a smartphone. The rise in depressive symptoms correlates with smartphone adoption during that period, even when matched year by year, observes the study's lead author, San Diego State University psychologist Jean Twenge, PhD.
Over that same time period there was a sharp spike in reports of students seeking help at college and university counseling centers, principally for depression and anxiety. Visits jumped 30 percent between 2010 and 2015, and they've continued to rise since the pandemic.
Social media and depression
One of the biggest differences in the lives of current teenagers and young adults, compared to earlier generations, is that they spend much less time connecting with their peers in person and more time connecting electronically, principally through social media.
Some experts see the rise in depression as evidence that the connections social media users form electronically are less emotionally satisfying, leaving them feeling socially isolated.
"The less you are connected with human beings in a deep, empathic way, the less you're really getting the benefits of a social interaction," points out Alexandra Hamlet, PsyD, a clinical psychologist. "The more superficial it is, the less likely it's going to cause you to feel connected, which is something we all need."
Indeed, one exception to the depression correlation is girls who are high users of social media but also keep up a high level of face-to-face social interaction. The Twenge study showed that those girls who interact intensely offline as well as through social media don't show the increase in depressive symptoms that those who interact less in person do.
And there are some teenagers who aren't successful in connecting with peers offline, because they are isolated geographically or don't feel accepted in their schools and local communities. For those kids, electronic connection can be lifesaving.
Another possible source of depression may be what teenagers are not doing during while they're spending time on social media, including physical activity and things that generate a sense of accomplishment, like learning new skills and developing talents.
"If you're spending a lot of time on your phone, you have less time for activities that can build confidence, a sense of achievement and connectedness," explains Dr. Hamlet.
Kids who are spending a lot of time on devices are not getting much in return to make them feel good about themselves, she adds. "Yes, you get a little dopamine burst whenever you get a notification, or a like on a picture, or a follow request. But those things are addicting without being satisfying."
Another thing disrupted by social media is the process of doing homework and other tasks that require concentration. It's become common for teenagers to engage with friends on social media at the same time they are studying. They take pride in being able to multi-task, but evidence shows that it cuts down on learning and performance.
Reader insights
Be the first to share your insights about this piece.
Add your insights