Connecting With My Inner Child
Finding Joy in Creating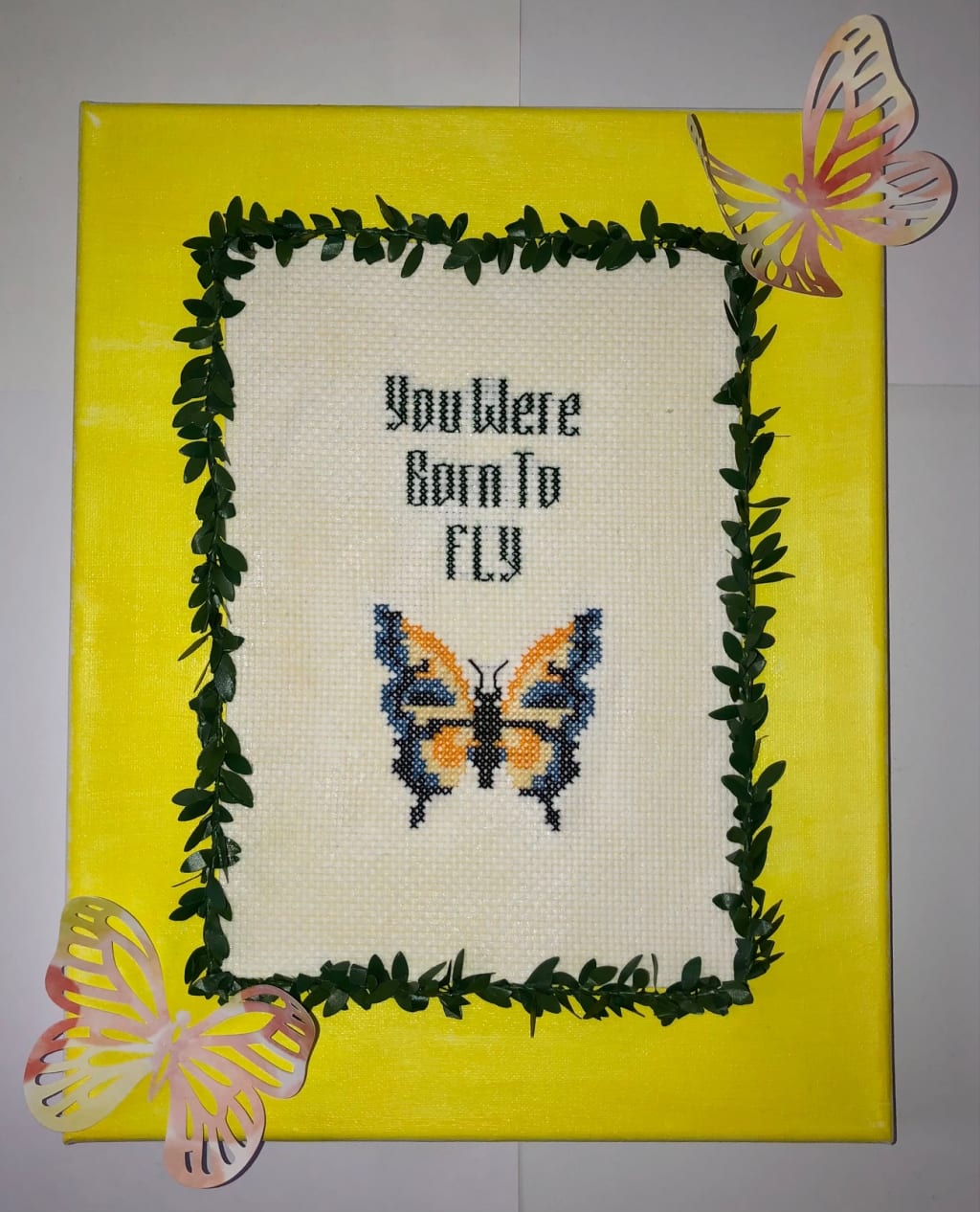 I started writing and creating art at a young age. In 3rd grade, I wrote my first short story about a bull fight in which the bull wins. In 4th grade, I won a blue ribbon at the county fair for for my first chalk drawing. In 5th grade, I created a six-foot banner depicting a herd of wild horses. And from 6th through 12th grade, I entered multiple poetry competitions and had my poems published in anthologies. I also sewed some of my own clothes, canned fruits and vegetables, and cross-stitched until I went cross-eyed. Writing, art, and crafts played a significant role in my young life, and I believed they always would.
Life, though, takes unexpected turns. We follow the paths laid out in front of us by our mentors and peers, continuing our education, working real jobs, getting married, and starting families. Our hobbies, and sometimes our dreams, get lost in the shuffle of everyday life, which is what happened to me. For years, I felt that something was missing from my life. I carved out some time to write, and I squeezed in an art project once in a while, but it wasn't enough. My joy dwindled along with my dreams.
Then, in August of 2018, I almost died due to an allergic reaction to an antibiotic and faced a two-year recovery. That incident changed me in numerous ways and made me think more about my future and my happiness. I cried knowing I almost died without realizing my dream of being a published author. I reread my bucket list, thinking of all the amazing things I still wanted to accomplish. And I remembered all the days I spent sad, afraid, angry, or overworked, with my creativity bottled up inside me. I knew I needed to make a change. I had to work to make a living and pay the medical bills, but I also needed time to write and create. Blessed with a second chance at life, I vowed not to waste it.
I started writing again and published my first book four months after the incident. I published my first poetry book two months after that. And I started creating and crafting again, bringing writing and art back into my life. I connected with my inner child, that little girl who found so much joy in creating, and I found that happiness again.
I tried all different types of art, and I discovered my favorite projects are mixed media art. I love combining motivational poems or quotes with different materials like canvas, book pages, cross-stitch, fabric, and 3D paper designs. I get lost in sketching out the design, painting the canvas the right color, decoupaging the book pages or cross-stitch, and cutting and shaping the perfect 3D paper design to accompany the words. When a piece comes together, it's magical.
I now make time each week for writing and art. When life is hectic, I take a break for something creative: writing poetry, designing a t-shirt, or making jewelry or wall art. Doing anything creative relaxes me and brings me peace. When I visit my mom, sisters, and best friend, we now plan crafting parties. We pull out all the tools and supplies, play some fun music, and prepare some savory snacks and drinks. Those days spent visiting, sharing, laughing, and creating are some of the best days of my life.
I am grateful for my love of writing, art, and crafting, and that it was instilled in me at a young age. Those things helped me through the toughest times of my life, and they now bring me joy every day.
selfcare
About the author
Ann C.K. Nickell is an Author and Life Story Transformation Coach who uses her stories to motivate, inspire, and help other women overcome their obstacles, follow their dreams, and rewrite their stories so they can live beautiful lives.
Reader insights
Be the first to share your insights about this piece.
Add your insights