Bipolar Diagnosis
My struggles within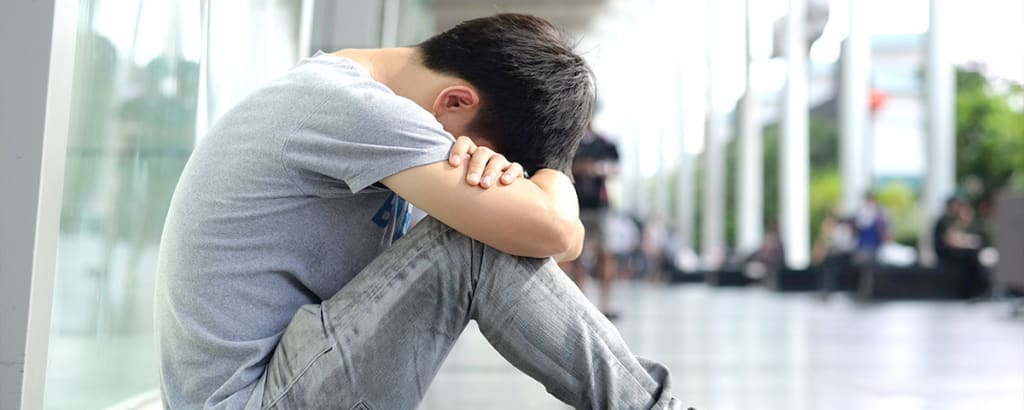 Every day I wake up, it feels as if I am in a deep dark hole that I cannot climb out of. There is a huge weight on my chest causing the deepest anxiety and I feel that I am worthless. My once happy spirit has darkened itself through all of the pain. It is almost as if I am just here, but not living. The doctors force anti-depressants and mood stabilizers, all of which are numbing my reality, but not actually solving the problem.
I feel frozen in time in this self-destructive pattern. In times, I have chased drugs, alcohol, and even criminal activity to get the rush of happiness and feeling of being alive. I hate this person I have become. Now I have this diagnosis as a big black cloud hanging over my life.
I was a nine-year-old child when the abuse started. My 13-year-old stepbrother and I were left alone a lot while our parents were working. These times were the times I began to find safety in being alone. He would sexually abuse me, threaten me if I told, and ruin my childhood innocence. I was so young, I had no idea what was going on or why this was happening to me. My mind would drift away when experiencing such awful things, I would escape to my own little world of security in my head.
This abuse continued for 2 full years until I had the courage to speak up to my mother. My mother seemingly did not want to believe what was happening. In confrontation, with my step-brother and step-father, denial was prominent. My mother seemed to believe more of what they were saying and less of what I was saying. It was an awful feeling to not be understood even by my own mother. This caused my step-brother to move out of the house and conflict between my parents.
In all of this, no one was paying attention to me, my feelings, or giving me the help I needed. I cried and cried and eventually accepted the fact that this was all going to be swept under the rug and no consequences would actually be given to him for what he had done.
I internalized all of this pain and suffering and continued my life as if nothing ever happened. I did not deserve this. I deserved to be heard, I deserved to feel safe. I was only a child. Why did this happen?
My teenage years were filled with destructive behavior, sexual promiscuity, alcohol, and drug use. I was pregnant twice because of this behavior. The first time I was 14 and had a miscarriage at almost 3 months. The second time I was 17 and had a tubal pregnancy.
These two losses were painful, it felt like a part of me had died. I felt that maybe these children could have helped change me and the person I had become. This was not in God's plan though and I had to accept it.
I internalized this pain from those experiences as well, and never spoke of them again. These experiences have been traumatic, and I have experienced many, many more. It seems that these are the ones that really affect me most.
Today I was diagnosed with Bipolar Disorder, PTSD, and Generalized anxiety disorder. I am on medications, doing regular therapy, and attempting to straighten out my life. However, the beginning of my story explains my current feelings. I wonder if this is all going to be worth it in the end? Why do these things happen to so many of us?