After a year of hell, I decided to makeover 2021 into my personal slice of heaven.
It's about time we stop making unrealistic New Year's resolutions and deducing self care to a face mask & binge watching our favorite show.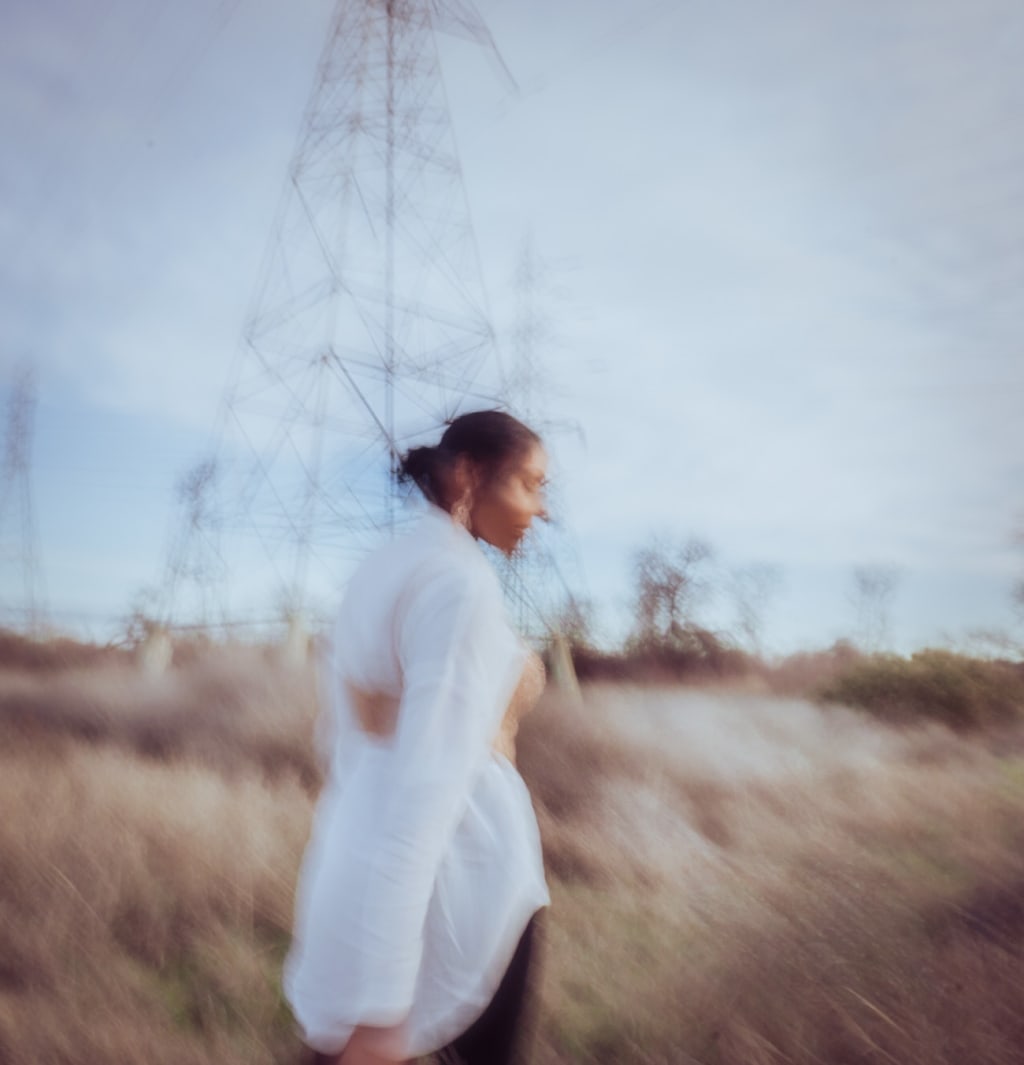 Follow me to the clouds by Alex Deorson
After a turbulent year spent inside, I realized our vices and our means of personal development mean nothing when they are all material and tangible things. Days before the New Year I realized a "New Year, new me" approach wasn't going to cut it this year. It wouldn't bandage the wounds 2020 brought us all, and it certainly wouldn't mask the inevitable realization that being inside and forced to slow down revealed sides of us we didn't know that need healing. So I decided maybe New Years resolution's and the glamour of a whole new year was just smoke and mirrors. A New Year always means, a clean slate, new memories, new levels, a new day...but in between the lines we all have this false ideology of a New Year meaning we wake up and the struggles we face are over. We are now new people with new habits and we'll never be so low again.
So we make these big goals of how many pounds we are going to lose, how much money we are going to make, and how we're going after that big promotion that awaits us. All of it is beautiful in theory...but on the flip side it's life ruining a soul crushing when we make these end all be all goals without life in mind. For some of us we ended 2019 with the resolution that we were going to travel more and visit 5 new countries or that we were going to get our dream job. Nowhere within that resolution was the consideration of a Pandemic. As unfortunate as this pandemic has been, this is the raw and realist part of life rearing its ugly head. The inevitable truth about life is that we cannot control life, we can only control ourselves. Like your mother told you when the crush who didn't like you back in high school and broke your heart or the friend who betrayed you, you cannot control anyone OR anything but yourself.
I really hate the statement but it's true. However, the beauty of all of this is one simple concept; Intention. People may fail you, planning may fail you, but intention never will. Intention is self care, it's motivation, it's love, it's progression in it's most present and mindful form. If I took anything from 2020 it was that intention would not only save me, but carry me far. In February of 2020 I turned 24 and I got engaged after only 2-ish months of dating (which sounds crazy, but was so exciting). I was so excited to tell my family and friends once he got back from his trip. I had just gotten promoted and got a raise at work, I was about to graduate from college in 2 months, everything was so seemingly perfect. But just as fast as it seemed like my life had fallen into place it had fell apart. On March 13th I was sent home from work due to the pandemic not knowing I wouldn't return.
By April 1st I knew I wouldn't see my fiancé for what would be months due to COVID travel restrictions. By April 15th I knew I wouldn't have a normal graduation or be able to spend my summer celebrating my accomplishments in Italy. By May I was a wreck and my anxiety was through the roof. Losing control over all that I had planned and not accomplishing any of my "goals" sent me over the edge. I became an insomniac and didn't have more than an hour of sleep a day for a month. I went to the hospital twice over exhaustion and panic attacks. In only a month and some change my happiness had diminished because of the circumstances of life not being in my control.
But the truth was it was never in my control nor was life ever in any of our control. It was just our first time seeing it so big and bold and in our face with nothing we could do about it. I always knew what mindfulness was and the importance of "staying present" but all of the ways that I thought I was doing so were so far off from what was presently around me. Being in the house so much made this apparent. I was miserable sheltering in place, which was only a small portion of the bigger picture. I was miserable while forced to be still and sit with only myself and what I have chosen to surround myself with in the present moment. The same came to be true with my self care.
When the binge watching of shows, face masking, and painting my nails ended I was face with the reality that I wasn't happy. Here we are in a pandemic where people have lost their lives, family members, their homes, their income, and their stability..and here I am upset that although I'm alive and healthy, I can't go outside and live life normally. The more I repeat it to myself the more ungrateful it sounds. Don't get me wrong it's valid to mourn the way things were, but it's such a poor attitude towards how much worse of a situation this could be to me personally. Whether I was inside or not I was still responsible for the only thing I had control over: my own happiness and the reality I create for myself.
So I've decided that how I define things like happiness, resolutions, and self care has been all wrong this whole time. When I was inside all the time and became a nervous wreck, a face mask and painting my nails didn't save me. When I couldn't stand myself or the life I had created my resolutions meant nothing and they made me feel worthless when I was put in the position where I couldn't complete them. This pandemic gave us so many limitations, with many of them being issues we could work around, and others being issues subject to fate and lack of control. But what I found most interesting was how fragile my "happiness" was during all of this. My happiness has been dependent on relationships, money, the goals I accomplish, and how productive I'm able to be. When I was put in the position where I couldn't see loved ones, I couldn't work, and I couldn't be productive (in the outside world) I crumbled. The hustle and bustle of every day life tends to mask what's going on internally. We move around so much we don't stop long enough to see our wounds or acknowledge them.
We are so busy trying to be the best and put on a front of how we have our lives so well put together that we begin to believe it. Every achievement on instagram, every birthday, or milestone celebration is spent with other people. But sometimes "with" those people is actually "for" those people. I had to accept that a lot of my motivation and purpose in all that I have been doing in my life has been silent validation. We all are walking around empty with something to prove. The moment the world went silent we became so lost because many of us were no longer able to put on the act that we have been doing our whole lives just to get by and to feel whole. In my darkest hour of 2020 I realized that all the while being this independent person, I had no idea how to feel whole by myself. I didn't know how to feel happy without praise, acknowledgement, or feeling "seen".
So now that I have dumped the concept of resolutions as whole it has left room for me to understand why I feel so far from where I want to be. There is no happiness, no confidence, no relationships, no goals to be met (worth having anyway) without vision. Where there is a vision there is intention. Intentions prove themselves to be so much greater than goals. They are more fluid and malleable. They adjust to life's changes and circumstances. Intent is a reminder of what we aim to be and what it takes to get there. Goals put up against life's circumstances will make you feel like a failure every time. A goal is a planned event and when we plan for that event we forget that we cannot plan what life has in store for us, just like no one planned to be placed under stay at home orders in a pandemic.
So my 2021 resolution is to forget resolutions, forget goals, forget the comparison of my life and it's timing to my peers. In 2021 I am moving with intention. I am caring for myself with intention. I am granting myself the space to fill up my life with intentions that will move me toward becoming the woman I envision myself to be. I give myself permission to not be under the control of goals anymore. I give myself the permission to not base my worth or my happiness on goals and instead base it on if I am living life with my intentions in mind. In 2021 I set the intention to find a happiness and contentment that exists outside of relationships, an image, what I do for a living, or what I can buy. I set the intention to work towards loving who I am even on my hardest days. That is the vision I see for myself. There is no time stamp on it or a goal that is completed by a number or some kind of quantity. My intentions are based on quality, they are based on my effort to building the life that I want, the way that I envision it. Where there is no vision people parish. Without intention there is no vision. Intention is serving as the grace, the extra hug, and the validation to be human that I so desperately needed as a child.