A Day at the Beach
The Healing Power of Family and Vacation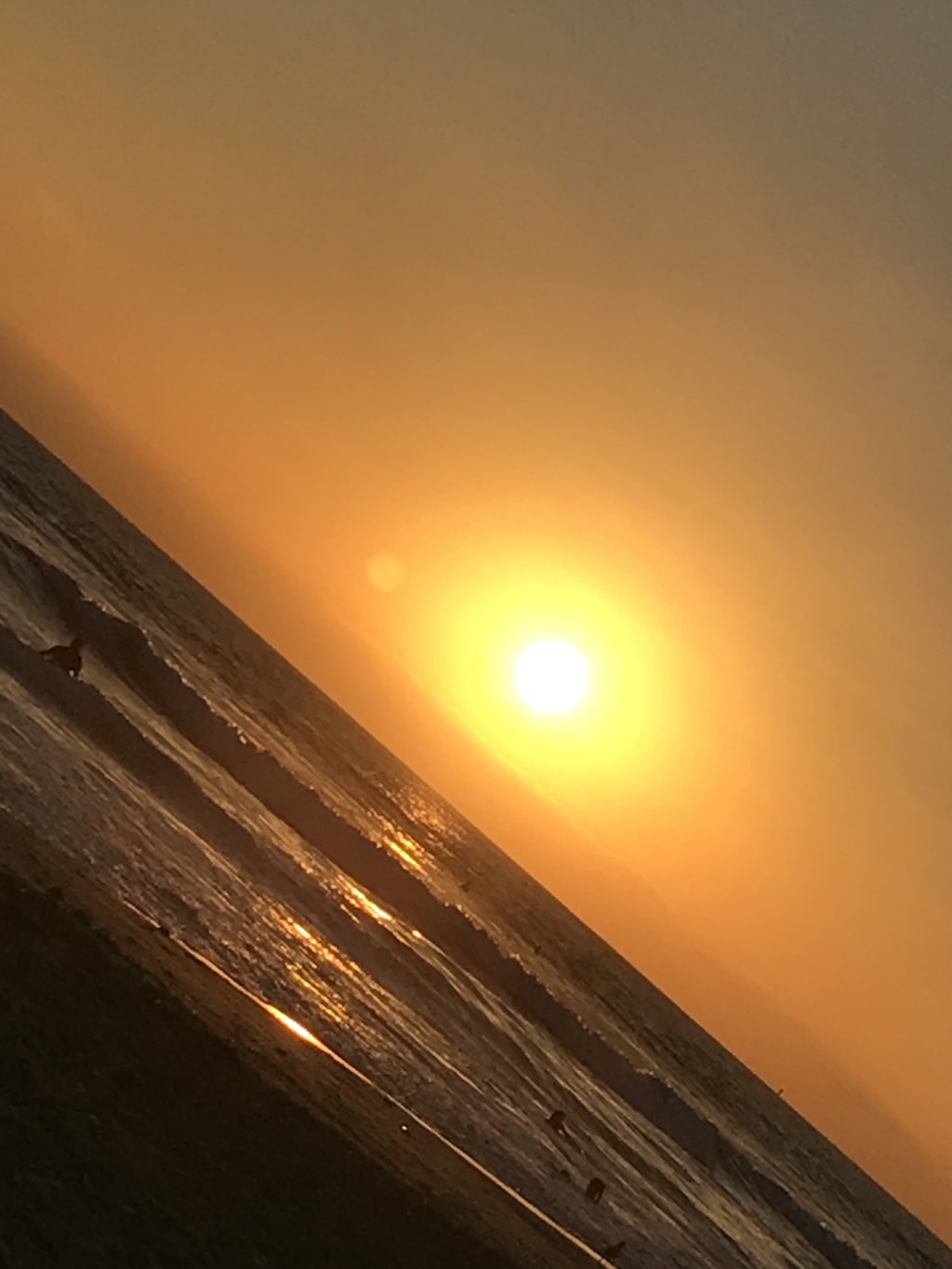 Earlier this year I had the fortunate experience of having a mental breakdown. Full-on depression and anxiety spiraling down into the darkest depths I have ever been. Sprinkle in my long-term boyfriend, of nearly five years, breaking up with me, and you have got a recipe for complete and utter destruction. Now there's only a small hint of sarcasm there, or maybe a whole lot, because it really was one of the best things to happen to me, though I definitely wasn't thinking that through the laborious, and hard, healing process.
Since I had broken down so completely, I was able to build myself up stronger. The biggest key to just being able to build myself back up was the amazing opportunity my mom gave me: she took me on the family vacation to the beach. Now, her vacations usually only involve the kids living at home, since I have so many siblings, 11 total with only seven at home. This year she wanted an extra adult to go with her, and my older sister was unavailable because of work, so she took me.
It. Was. Amazing.
For a whole week I was surrounded by my family with no care in the world, except to remember to take my pills and put on sunscreen, though I admittedly forgot the sunscreen for the most part. My mind cleared, and my heart stopped weighing so much. I was happy. As my mom says, "the beach cures everything." And it really did. I stopped worrying about my breakup, my meltdown, my damaged mind. I was breathing clearer. I was finally able to let my mind be free from all the problems life was giving me. It was the vacation I needed most, when I most needed it.
Life throws so many things at us, and we have a tendency to mutter and sigh, lamenting that we need a vacation, but we never take one, because we tend to stay so focused on just sticking through it, and try to fix what needs it. We suck it up and deal. But just how much can we deal with? What is our breaking point? When do we start lying to ourselves just so we can keep on living for another day?
We need to take better care of ourselves. It does us no good to keep banging your head on a problem until it's fixed, because all that's going to happen is the problem will get worse, and we will feel worse for it, and then we just keep spiraling further and further down the negative path. The only way to stop that from happening is to step away. Take a break, better yet, take a vacation. We need to give ourselves our vacations just so we don't break. Our bodies and minds can only take so much, and with the vast majority of us having the predisposition of helping others, we greatly need to stop and help ourselves. AND there are those out there who say helping others is the best thing they can do for themselves, but that's not always the case, and it's usually wrong. You need to be in a condition to be able to help others, it's okay to be a bit banged up, but you can't be so deep into your mental illness, or your problems, that you aren't functioning at life. All you'll do then is hurt yourself and the people you are trying to help. I had to learn that this year. I had to step away from people, and projects, so that I can go at them with a healthy mind. We need to take care of ourselves so we can take care of the world. We can't sail others across the ocean if there are holes in our ship.