10 Fascinating Books About Eating Disorders
Eating disorders should be taken very seriously. There are plenty of great books about eating disorders that anyone would benefit from reading.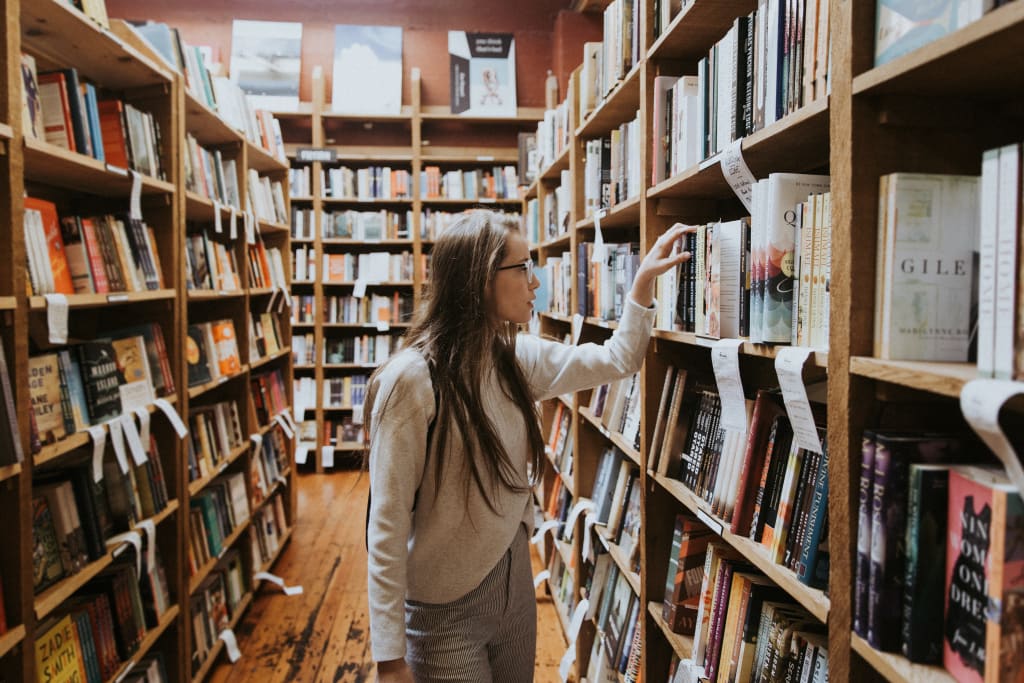 Photo via Unsplash
Eating disorders are something that plague many people, young and old. Although they are stereotypically considered the stuff of "teen angst" or limited to women—that's not the case. There are some fascinating books about eating disorders that truly show how devastating they can be.
People all too often think that anyone with an eating disorder is simply making a choice to eat too much, too little, or binge and purge. However, eating disorders are a mental illness where an individual's personal experiences somehow negatively affect their relationship with food.
People can so easily become obsessed with their body image. Improper eating can lead to some pretty serious health issues. The most common eating disorders are anorexia and bulimia, as well as binge eating disorder. There are others, however, such as orthorexia: The eating disorder you've never heard of, probably.
It's quite the fascinating subject and there are many books about eating disorders that anyone, regardless of whether or not they have personally struggled with these issues, will find interesting.
Author Jenni Schaefer had been in a self-described abusive relationship with her eating disorder that she cleverly named Ed. She presented her story as a woman surviving abuse. Ed controlled her life. He affected her own self-image, he ruined her relationships, and he even tried to cause her physical harm.
This has been considered one of the best books about eating disorders for over 10 years. Schaefer was able to displace her relationship with Ed and make her disorder a separate entity. As a result, this helped her find a resolution with her disorder during her path to recovery. This is a must read for anyone who's struggling with their own eating disorder or who might have a family member trying to recover from an eating disorder. It's also a great read for anyone who likes stories of healing and recovery.
Although over 20 years old now, Intuitive Eating still has a message that resonates with readers. The book is the unofficial manual for anyone looking to rebuild some sort of positive body image. It's written by two nutritionists who help readers reshape their own eating practices and habits. The are 10 principles in their intuitive eating program that help readers create a new relationship with food and to stop using food as a way to subdue whatever it is that readers are feeling.
This is one of the most fascinating books about eating disorders that tackles the subject of binge eating and how to free yourself from it. Author Glenn Livingston had his own issues with binge eating and weight loss. He was frustrated with the advice that was out there for the general public on the subject. The book claims to disable that part of you that thinks "fat." The book will help readers isolate this negative thinking and change their mindset, so they can free themselves from their obsession with food to finally be able to approach their eating from a healthy perspective.
The Eating Disorder Sourcebook is one of the best books about eating disorders on the market today. Author and therapist Carolyn Costin recovered from her own bout with anorexia. She tackles anorexia, bulimia, binge eating, and even exercise addictions in this book. What she offers readers is a book on proven treatment methods that range from medical interventions to therapy and when it might be time to find a treatment center to help them overcome their disorder. She helps people get to the root of their issues by identifying their own type of eating disorder. The focus is on treatment and recovery from whatever form of eating disorder one might have.
Another offering from Carolyn Costin, along with Gwen Schubert Grabb, this book is a very personal reflection of each author's struggle with their own respective eating disorders and how they eventually were able to overcome them. The book ties together their personal experiences with the experiences of patients receiving treatment to help readers figure out exactly what it will take to move toward eating disorder recovery.
This is a guide for medical professionals, family and friends, and other non-medical professionals who want to know how to best treat and conquer eating disorders. The authors identify the more common medical issues that people with eating disorders tend to face and give practical advice on the treatment and management of these various disorders. From medical solutions to behavioral interventions, there are different strategies in this book that anyone who wants to understand how to treat eating disorders will benefit from.
The author of this memoir, Marya Hornbacher, struggled with anorexia and bulimia for years. She lived through bouts of hunger, depression, and a self-medicated death wish that left her completely alone. The memoir is an honest look at the true effects of an eating disorder and how it can completely unravel a person's life. This book is as honest as it is emotional and readers will experience everything as Hornbacher did in her memoir.
Another memoir on this list of fascinating books about eating disorders, Lighter Than My Shadow tells the story of author Katie Green as she struggled with and recovered from her own eating disorder, while also dealing with abuse. Green was close to death, given only a couple weeks to live at one point. Eventually, she found her strength and walked a difficult road to her own recovery.
This book helps readers to change their own views of themselves. Author Shrein H. Bahrani helps readers to find and utilize strategies that not only help them control their own binge eating compulsion, but also help to find a way to love the person they see in the mirror every day. Stop Bingeing, Start Living promises to help readers rewire their brain to help overcome their urges and strengthen the relationship between their body and mind.
Author Cat Marnell was a highly successful editor at one of the top fashion magazines in the United States. What friends, family, and coworkers didn't know about her was that she was a bulimic with a nasty addiction to prescription drugs. This is one of those books about eating disorders that shows the way the disorder can lead to spiraling behaviors, a symptom nobody told you about eating disorders. Marnell spent hundreds each week binge eating and finding new ways to self-destruct. This book reads more like a thriller than a memoir and all readers will be mesmerized that Marnell is actually alive to tell her tale today.
There are plenty of books about eating disorders out there. In fact, there are so many that it can be difficult to tell which ones are good and which ones are just fluff. The books on this list each have their own merits and should be considered for anyone looking to add some fascinating books about eating disorders to their own personal library.
disorder
About the author
Mother of two, educator of many. Teaches middle-school biology and chemistry. Always interested in exploring the unknown.
Reader insights
Be the first to share your insights about this piece.
Add your insights