Top Pumpkin Beers for Fall
Pumpkin spice season is right around the corner, and that means it's time to try out some of the top pumpkin beers for fall.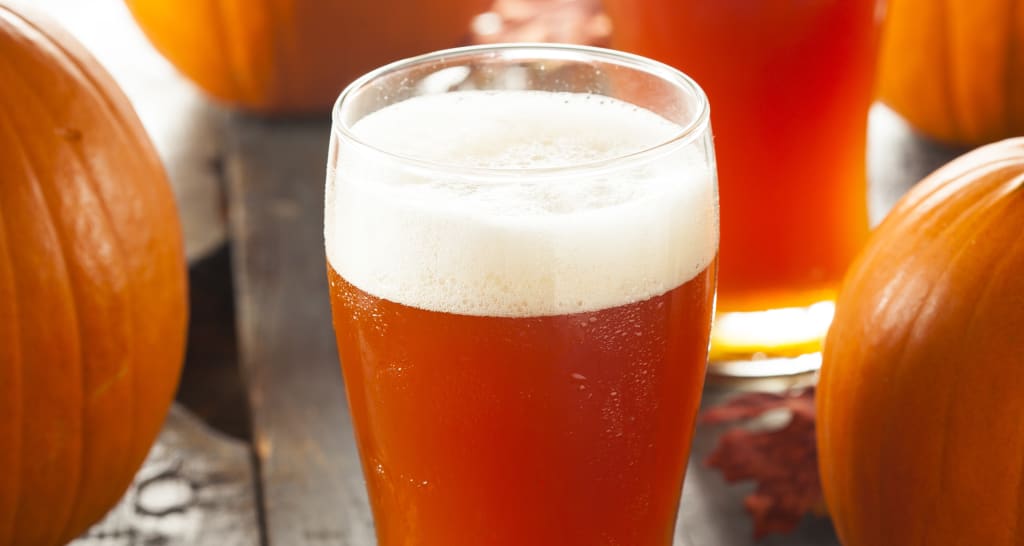 Ever since Starbucks has made the ever-present, infamous pumpkin spice latte, fall has become known as pumpkin spice season. It's a time when that random smattering of spices that is collectively called pumpkin spice gets added to everything.
Fall is when you get pumpkin spice lattes, eat pumpkin spice cookies, wear pumpkin spice perfume, and inhale pumpkin spice air freshener because... well, it's fall and that's what you're supposed to do. Fall and pumpkins just go together.
One of the bigger trends in the craft beer world is pumpkin spice beer — and it's really hit or miss. A bad pumpkin spice beer can taste like burning rubber. A good pumpkin beer can taste like dessert.
So, if you want to actually enjoy the trend, it's best to stick to the top pumpkin beers for fall this year.
Blue Moon Harvest Pumpkin Wheat Ale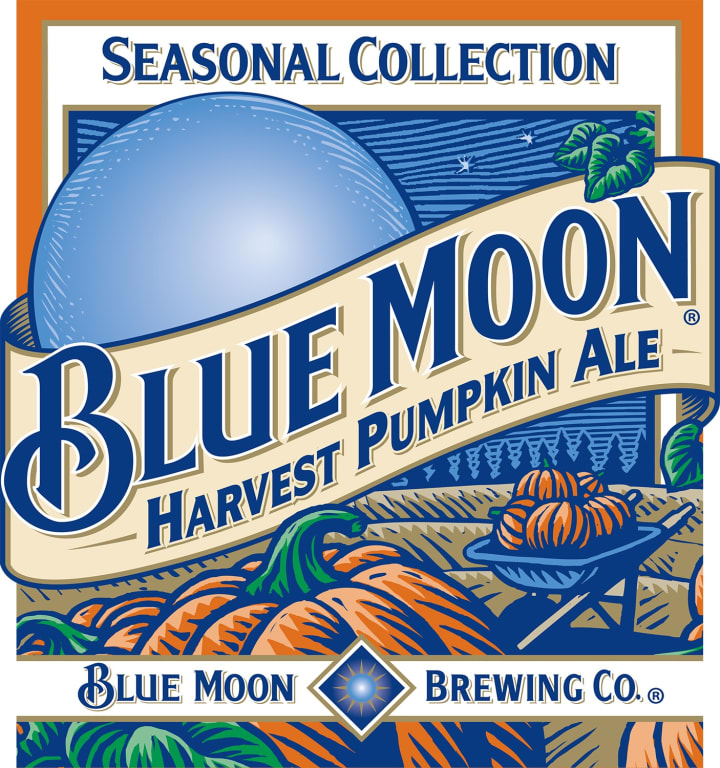 Best Products rated Blue Moon's brew as one of the best pumpkin beers for fall, and we're inclined to agree. While there's definitely some pumpkin-y flavor to it, it's not the heavy-handed, cloyingly sugary flavored drink that many people associate with the pumpkin ale category.
If anything, it's a savory amber ale with a pinch of sweetness to it. So, it could actually be a decent breakfast beer for people who love a cold one with their overnight oats. That, combined with the ease of actually finding it, makes it one of the best affordable pumpkin beers out there.
Coney Island Freaktoberfest Pumpkin Ale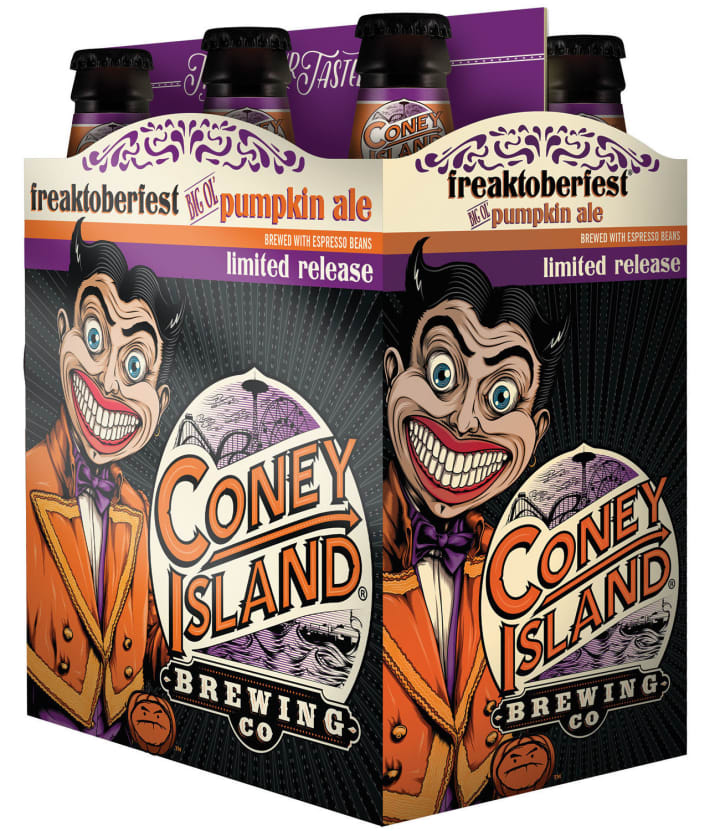 If you're from New York or the Jersey shore, then you already recognize the warped version of Tillie on the package. To a point, this illustration actually grasps the way that Freaktoberfest tastes. It's traditional, yes, but it also tastes like Halloween.
There's pumpkin notes, coffee notes, and to a point, chocolatey notes, too. It's a complex brew that has the candy-like notes of Halloween, all while having a mellow, melty texture and a kick of bitterness at the end of the sip.
At around 8 percent ABV, it'll also get you buzzed, too.
St. Arnold Pumpkinator
Without a doubt, one of the best pumpkin beers for fall drinkers would have to be St. Arnold's Pumpkinator. This is a robust beer that has a strong, powerful flavor and really lives up to its name as an Imperial Pumpkin Stout.
A thick, creamy texture and a very impressive (if not downright intimidating) 11 percent ABV makes the Pumpkinator a drink you absolutely have to try — even if you don't particularly like pumpkin ale.
Elysian Night Owl Pumpkin Ale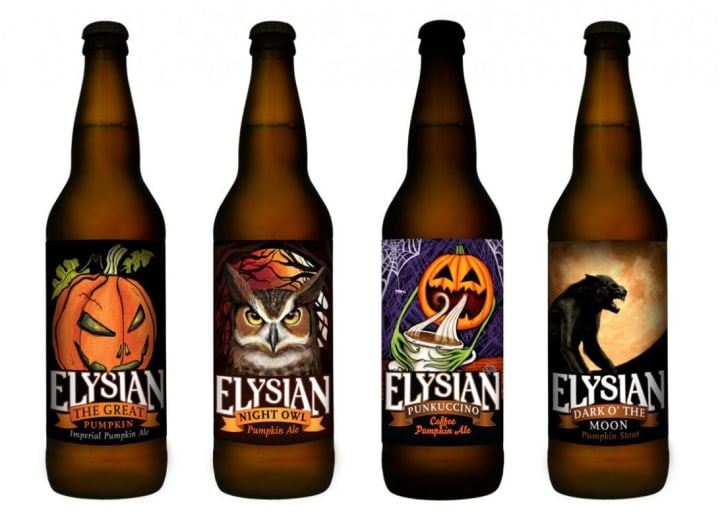 Do you love pumpkin? Like, really love pumpkin? If so, then Elysian Night Owl Pumpkin Ale is one of the best pumpkin beers for fall. Each batch of this beer is made with 150 pounds of pumpkin... which means that the pumpkin part of the pumpkin ale recipe is very discernible.
Honestly, it tastes like pumpkin pie — and is kinda sweet like it, too. So, if you like heavy pumpkin flavor, this will be your favorite out of the bunch. Unfortunately, people who are just looking for a mild pumpkin flavor might find this to be too heavy.
Good Gourd Imperial Pumpkin Ale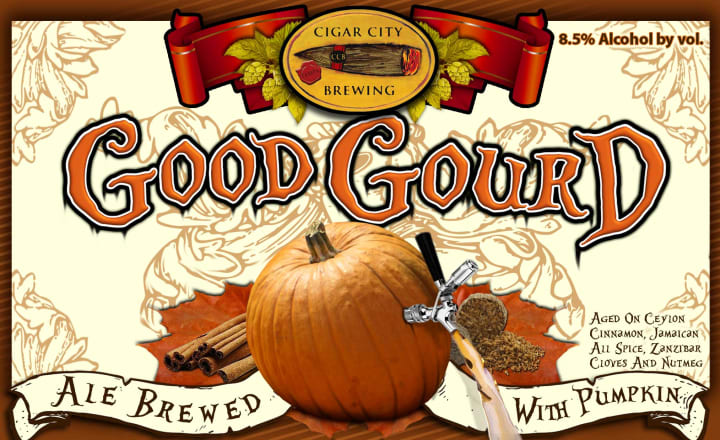 Another fall IPA (as in, Imperial Pumpkin Ale) comes from Cigar City Beer, and it's actually one of the top rated pumpkin beers on BeerAdvocate, too. This richly flavored pumpkin ale involves strong allspice, cinnamon, and cloves — which makes it a dramatically spicy brew.
Though it pairs remarkably well with pumpkin pie, we're going to jump the gun and say that it's also a great choice for anyone who enjoys vanilla hints in their beer along with a candy-like, sugary kick.
Avery Brewing's Rumpkin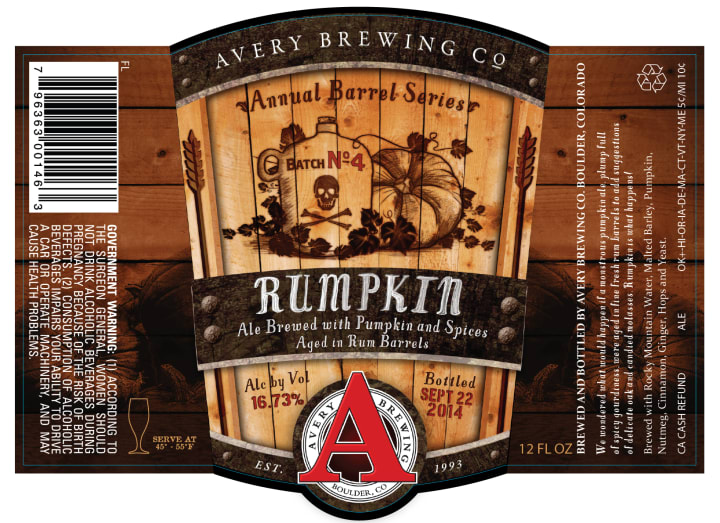 Looking to get a beer that's almost not a beer due to its high alcohol content? Then Avery Brewing Company's Rumpkin ale is what you should be looking at. This roasty, ruby-colored ale is aged in bourbon barrels for more oaky flavors — and also packs potent 17.5 percent ABV.
That being said, Rumpkin is very sweet, almost to the point of being hard to handle. However, when you pair it with some vanilla ice cream or pumpkin pie a la mode, Rumpkin quickly becomes one of the best pumpkin beers for fall desserts.
Reader insights
Be the first to share your insights about this piece.
Add your insights