Best Breakfast Beers From Around the World
Why not pay homage to the brewers of old with a tasty breakfast beer?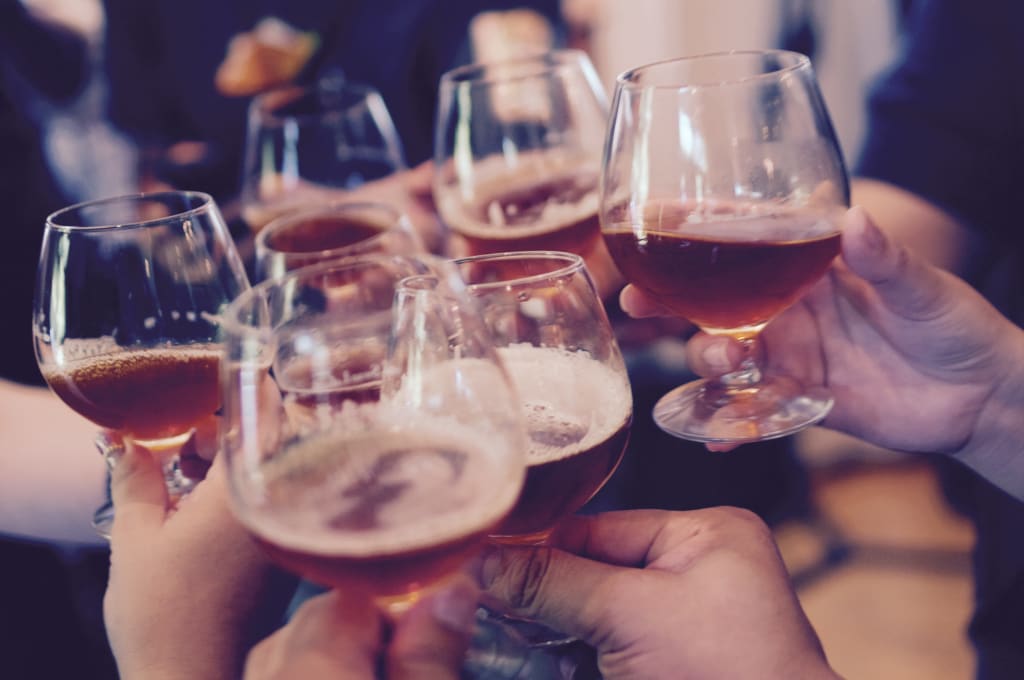 Believe it or not, having a beer with breakfast is an age-old tradition. As far back as the 17th century monks at the Paulaner monastic brewery in Munich sipped on a dopplebocks in the early morning and Shakespeare was known to enjoy a morning brew. English brewers created the oatmeal stout in the 1800s as a nutritious addition to a hearty breakfast. Today a coffee is a more acceptable choice, but the beery tradition is still alive across the world.
Check out some of the best breakfast brews in the craft beer world below and add a little spice to your breakfast.
ABC Flat White White Coffee Stout 7.4%
This sweet stout is lighter in colour than you would expect, pouring a hazy amber. Its lightly spicy tones add another level of flavour to the initial sweet milk taste. Brewed in Manchester, the beer is a mix of creamy coffee and chocolate notes with a balanced bitter finish.
Beavertown X Caravan 'Spresso Imperial Espresso Stout 9.5%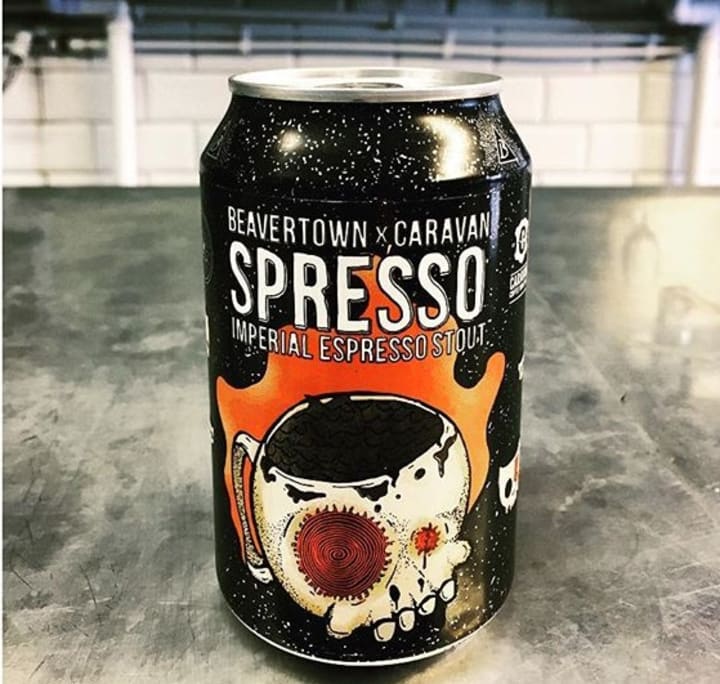 The 2016 edition of London brewery Beavertown's 'Spresso was concocted with Caravan Coffee Roasters. Adding 80 kg of coffee to the brew in two parts, the result is a dangerously strong, rich, treacle-like imperial stout with a wild coffee kick. Its strength might make it hard to swallow at breakfast time, however, its roasted bitter taste will work as a great palette cleanser with a classic fry-up.
Siren Vermont Tea Party 3.6%
If you prefer a cuppa with your breakfast, there are also a number of beers brewed with tea. English brewery Siren's Vermont Tea Party is a loose leaf pale ale brewed with Earl Grey tea and lemon zest. A light, herbal beer with a citrus finish, this pale ale would be perfect for afternoon tea or with banana bread at breakfast.
Mikkeller Beer Geek Breakfast Stout 7.5%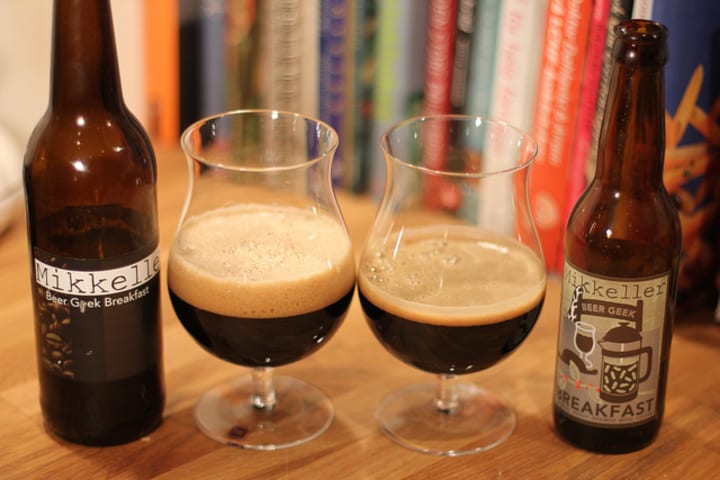 The beer-loving brewers at Mikkeller in Denmark came up with an oatmeal breakfast stout that is creamy and complex in flavour. The bittersweet roasted coffee tones, flaked oats and dry, chocolate finish make it a great swap for your morning coffee. Try it with some Welsh rarebit to accent the richness of the beer.
Rocks Brewing Mad Hatter Tea Infused Pale Ale 4.9%
Rocks Brewing Mad Hatter is a light, tea infused pale ale perfect for the Australian heat. Brewed in Sydney, the pale is full-bodied and creamy with mellow tea and herbal flavours throughout. The Rocks brewery bar also serve breakfast, making it even easier for you to team your morning beer with a bacon and egg roll.
Batch Brewing Co. Elsie The Milk Stout 4.3%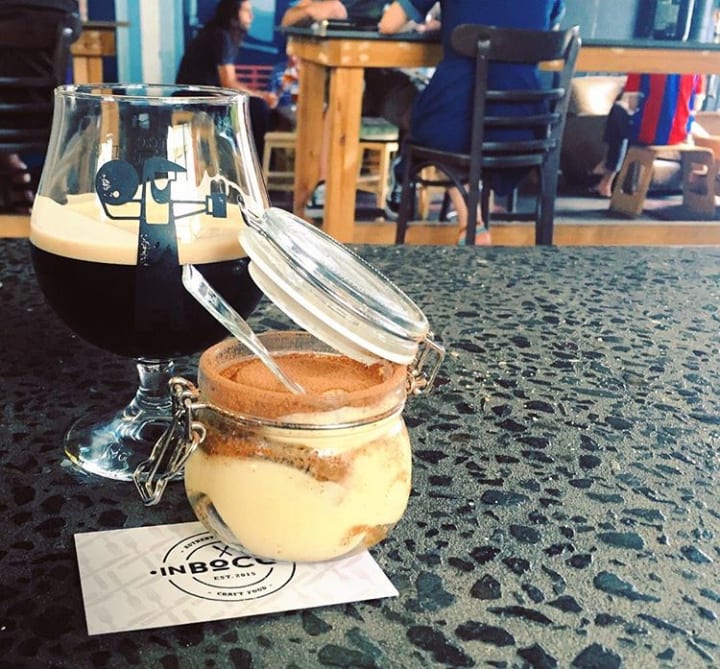 This sweet milk stout from Sydney-based experimental brewery Batch Brewing Co. is a great option for a morning brew. It's a nitro stout, so expect a smooth experience with a creamy mouthfeel, rich, chocolatey tones and coffee flavours. Try your hand at hard-pouring your Elsie can over some cereal to really get the day off to a good start.
Left Hand Nitro Milk Stout 6%
The king of the hard-pours, American brewery Left Hand Brewing Co's nitro milk stout is a firm favourite amongst craft beer fans. Creamy with a roasted, bitter finish, you'll feel better about swapping out your morning coffee. Pour hard into a glass and revel in the vanilla and complex coffee tones.
Northern Monk Southern Star Vanilla Latte Porter 5.9%
Brewed in the north of England, Northern Monk's Vanilla Latte Porter pours a deep gold with a caramel, coffee-spiced aroma. The limited edition brew is made with coffee, vanilla and added lactose to give it a smooth, milky-coffee feel. Flavoursome and juicy, the cacophony of flavours make it an almost fruity brew make it a great lighter option breakfast beer.
Founders Breakfast Stout 8.3%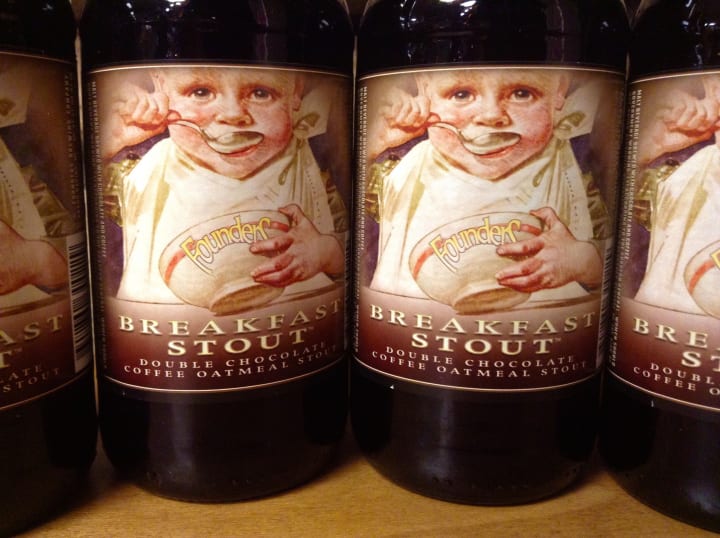 The daddy of all breakfast stouts, American brewery Founders threw bitter, imported chocolate, two types of coffee and flaked oats to create an intense and robust brew. Roasted malts and an abundance of coffee makes for a bitter taste which is well-balanced by a chocolatey-creamy mouthfeel. The ultimate breakfast beer, this dark stout has a rating of 100% on RateBeer and is highly regarded as one of the best in the world.
To Ol Black Malts and Body Salts Black Coffee IIPA 9.9%
Danish brewery To Ol are known for their experimental brews. A salute to hard-working brewers, this imperial black IPA is heady mix of black coffee, bitter centennial and simcoe hops with a dark malt backbone. The beer also uses flaked oats, chocolate and rock candy in its malt profile. Try it with a croissant for a sweet breakfast treat.
Reader insights
Be the first to share your insights about this piece.
Add your insights