Ten Iconic Bars In All Of FLORIDA
No way to name all of the iconic bars in Florida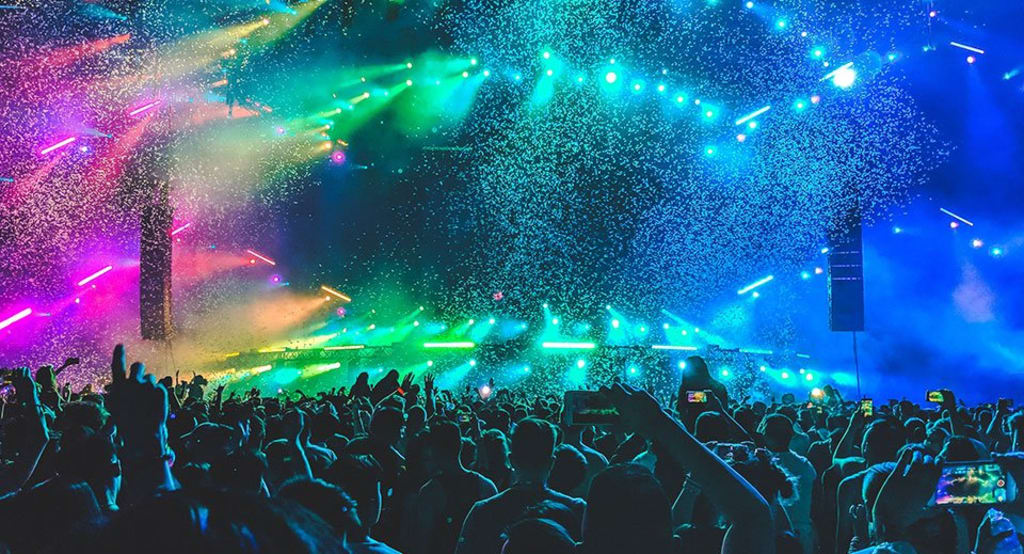 A night at a miami club
1. The Palace Saloon - Fernandina Beach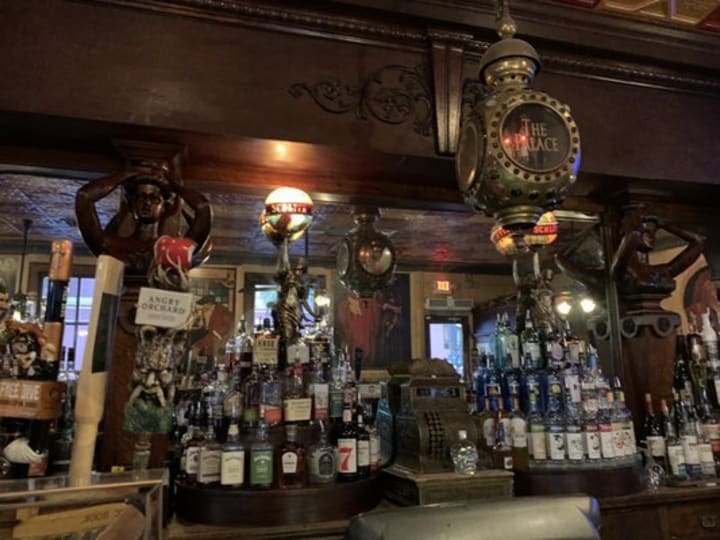 The oldest bar in Florida. What a place to begin. The Palace Saloon has quite the history within the state, originally constructed as a haberdashery in 1878 and eventually becoming a bar in 1903. Visitors can still check out this historic gem and take a photo with the iconic pirate which dutifully guards the door. Located at 117 Centre St Fernandina Beach, Florida.
Go ahead, belly up to the bar, and as the bartender slides a mug of suds to you, the ghosts from ten decades past join in drinking to your health.
A true "gentleman's establishment," the bar even included complimentary towels hanging from the bar to wipe the foam from patron's mustaches and 14-pound solid brass cuspidors (spittoons) for those who enjoyed a good chew with their drink. To keep tabs on the visitors (including the Rockefellers and Carnegies from Cumberland Island), the first owner, Hirth employed the brass cash register - locals he simply billed monthly.
2. Jimmy's Beach Bar - St. Petersburg Beach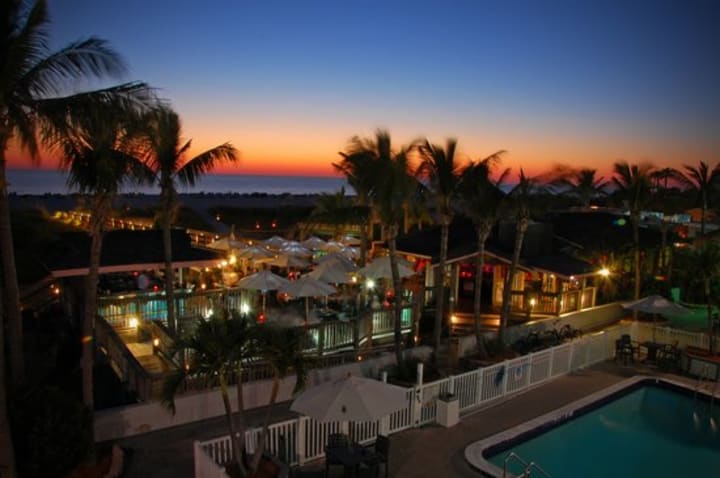 This one might not need an introduction, because it just so happens that it has won many awards throughout the year for Best Beach Bar by FloridaBeachbar.com. With that said, you can snag a seat at any one of their outdoor bars and enjoy some live music as you watch the sunset dip below the horizon. Located at 6200 Gulf Blvd, St Pete Beach, FL 33706.
Life is good when the sun is shining, the beer is cold, and the beach is pristine as can be. At Jimmy B's, that's all the time. Which is why Jimmy B's frequently tops not only the list of best beach bars in St Petersburg, FL, but also in Florida as a whole.
Jimmy B's is a quintessential beachside hangout. Paved pathways lead directly from the wooden deck to the soft white sand of St. Pete Beach. Multiple bars serve up cold drinks and mouth-watering meals all day long, from an ice-cold beer and a gorgonzola bacon burger to a mai tai and shrimp flatbread.
We've all heard the phrase "it's five o'clock somewhere." Though those lyrics are attributed to Jimmy Buffet, they could just as easily be a calling card for our own Jimmy B's Beach Bar. More than the food and drinks, Jimmy B's is known as one of the best bars in St. Pete Beach for the always-on atmosphere. It's never too early to kick back and sip a cold one overlooking the glimmering Gulf of Mexico.
3. Flora-Bama Lounge & Oyster Bar - Perdido Key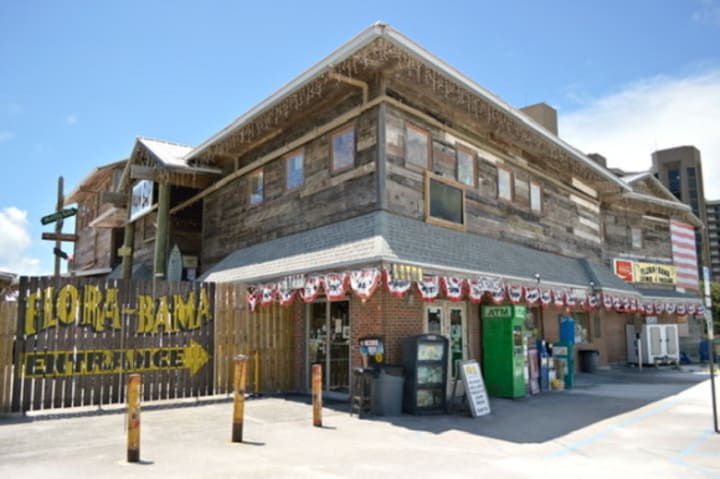 You can slip one foot in the sand in Alabama and one in Florida at the Flora-Bama Lounge and Oyster Bar. Kenny Chesney and Jimmy Buffet have both crooned over this beachside roadhouse that is famous for chili cook-offs, Bushwackers, and the famed April mullet toss. Cowboys and cowgirls saddle up because this is one bar you don't want to miss. Located at 17401 Perdido Key Dr, Pensacola, FL 32507.
One of the world's top beach bars, The Flora-Bama Lounge is located uniquely on the Orange Beach, Alabama and Perdido Key, Florida line. This honky tonk has long been a landmark on it's famous location. The Flora-Bama has millions of "Bamily" members that visit us from around the world who know that the reputation, love and the legend is because of them.
4. Clevelander - Miami Beach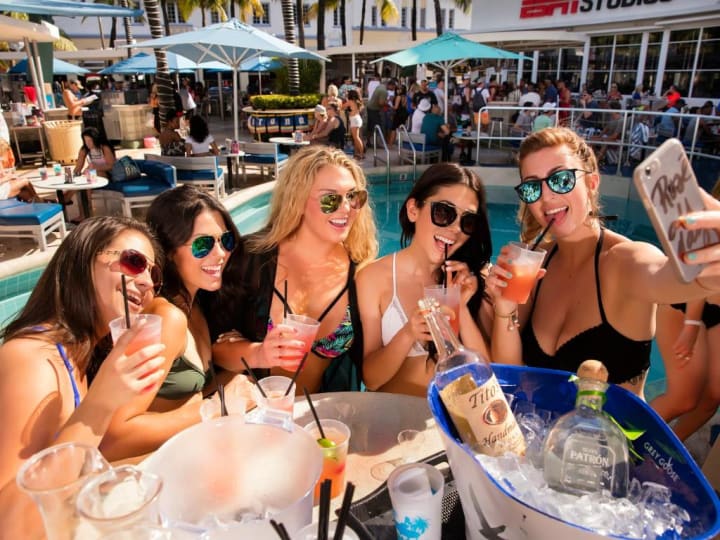 Anyone who has been to Miami Beach has probably sought out an afternoon or evening at the Clevelander at one point in time. Picture bikinis, bottles, high-energy, DJs, loud music, and potent drinks. Just remember—one water for every one drink, even if the water bottles are $7 a pop. Located the 1020 Ocean Dr, Miami Beach, FL 33139.
Experience the energy of Miami like never before at Clevelander South Beach. Perched on Ocean Drive in the heart of the Art Deco District, our hotel is an icon on the Miami Beach scene. Spend your days lounging on the beach, chilling at our POOL+PATIO, or dozing on the beautiful SPF4 Sun Deck. As the sun goes down, the action ramps up; feel the electricity on the dance floor as you sip a cocktail and soak up the vibe amidst breathtaking city views at C-LEVEL. When it's time to recover, find your retreat in chic rooms and suites with free Wi-Fi, rain showers, and ultra-comfy beds.
5. Black Hammock Lazy Gator Bar - Oviedo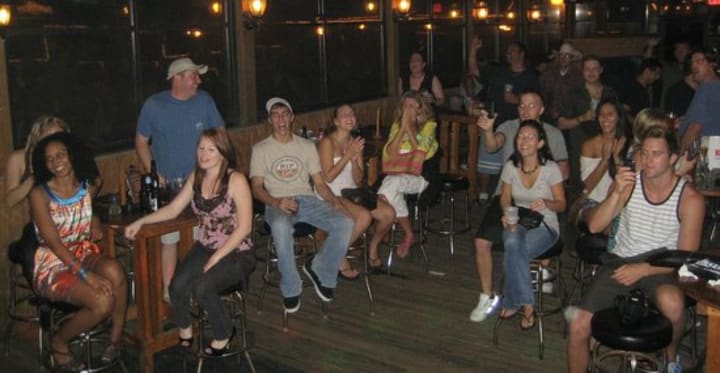 Come for the drinks, stay for the sunsets—that's the tag for this famed bar in Oviedo. You can have a quintessential Florida experience when you see all the baby gators and adult gators floating the water in the area. Grab a seat at the bar, an ice cold margarita and some Cajun-fried gator bites for an experience that you'll only find in Florida. Located at 2356 Black Hammock Fish Camp Rd, Oviedo, FL 32765.
If you're looking for a place to relax, have an ice-cold brew and enjoy a spectacular view of the lake, then look no further!
6. Green Parrot - Key West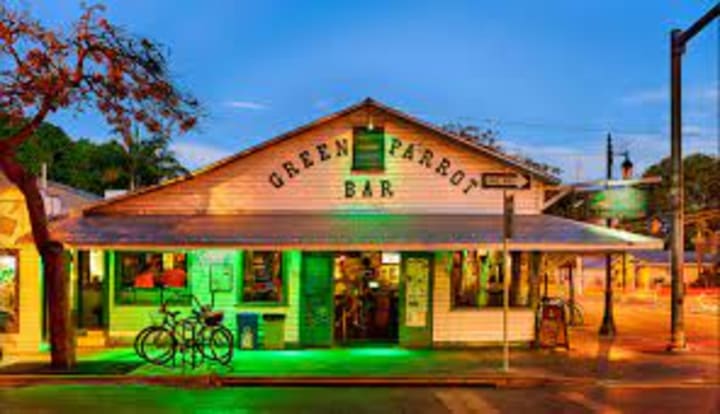 Green Parrot in Key West is one of those quintessential bars at the end of the state that you would kick yourself if you never make it for a drink. Originally established in 1890, Green Parrot is a great place to hang with the locals and enjoy some inexpensive drinks. It is equal parts honky-tonk, dive bar, and local watering hole. Located at 601 Whitehead St, Key West, FL 33040.
7. The Red Bar - Santa Rosa Beach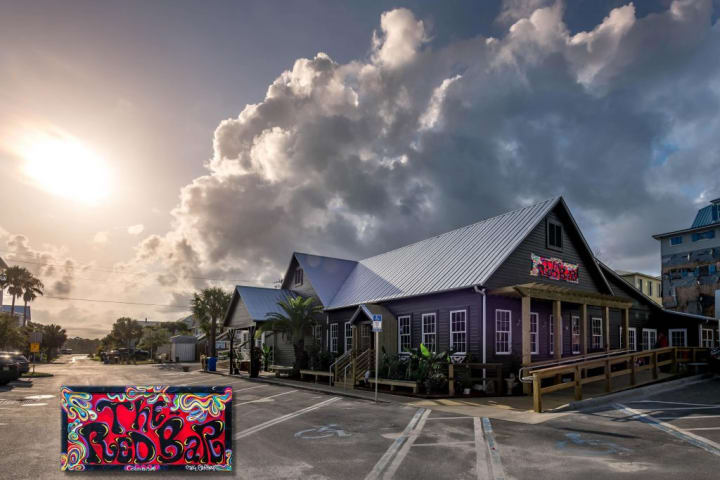 We have good and bad news regarding this Santa Rosa Beach staple. The bad news is that it has burned down to the ground. Which is a darn shame, because it was both weird and wonderful and welcomed everyone to enjoy a cold drink and a cool sunset. The good news, the owner has vowed to rebuild it better than ever. So, keep an eye out for the new and improved, which will certainly be as weird as wacky as the original. Located at 70 Hotz Ave, Santa Rosa Beach, FL 32459.
8. No Name Pub - Big Pine Key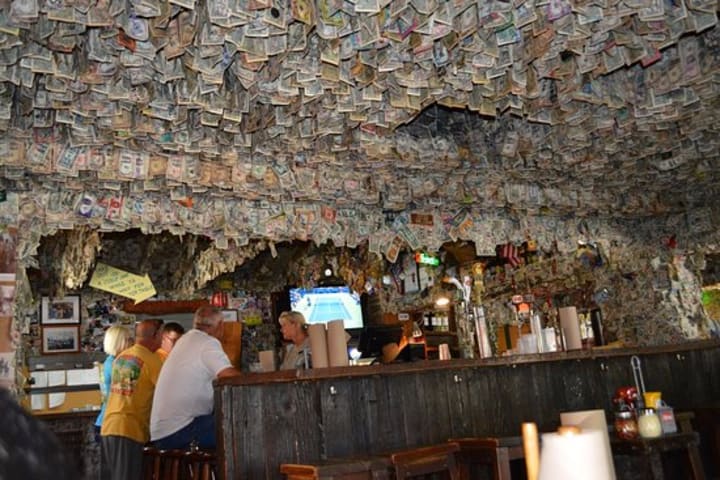 This old school pub has quite the stories—especially from the big names and famous fans that once pulled up a stool for a drink. Don't let the bras on the ceiling fool you, this dive bar was once the creative inspiration for notable Key West dweller Hemingway. Located at 428 Greene St, Key West, FL 33040.
9. Churchill's Pub - Miami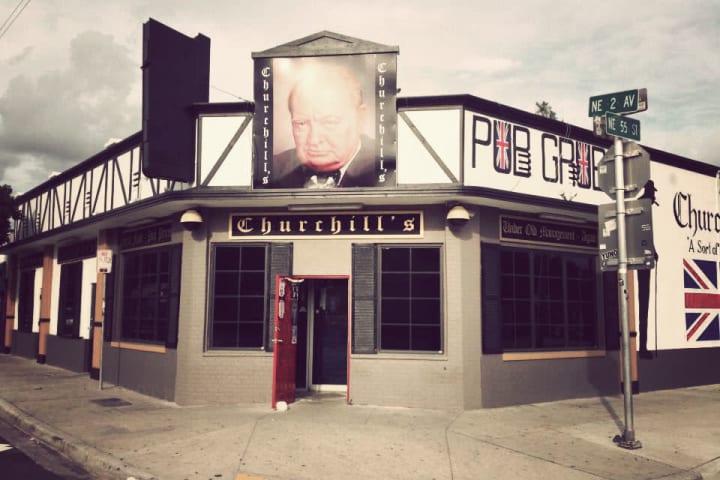 One of the most hidden gem dive bars within the Miami scene is Churchill's Pub, and really, you can't miss it. Open since 1979, Churchill's has been a staple within the music scene, with the nickname the CBGB of the South. Beyond being an incredible underground music venue with inexpensive drinks, Churchill's also holds the world record for the most musical acts within one venue. Located at 5501 NE 2nd Ave, Miami, FL 33137.
10. Wally's - Orlando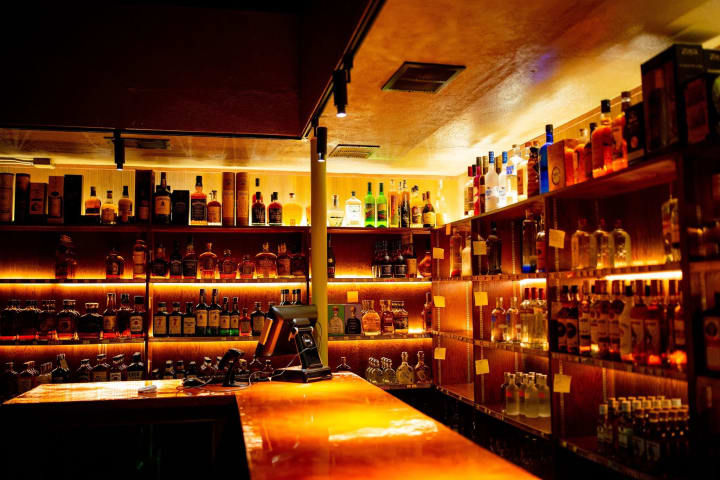 When you think of an iconic bar, Wally's in Orlando might come to mind, especially since it's one of those classic dive bars that we all know and love. You'll find a dark, smokey vibe with straight-talking bartenders and cheap drinks. Since it's been around since 1954, you'll find a lot of locals inside that have quite the stories to share. Did we mention it's recently undergone some serious renovations? Located at 1001 N Mills Ave, Orlando, FL 32803.
Like a Mills 50 bat-signal, the familiar neon of beloved Orlando dive bar Wally's will light up the sky again. Wally's Mill's Avenue Liquors opens its doors this weekend after a lengthy pandemic hibernation with a new team behind the bar and at the wheel (metaphorically on that last part).
Dormant since late March when all nightlife in the city closed, Wally's is back with a grand reopening this Saturday. At the helm of the bar this time around is Pete Downing of Da Kine Poke along with the Orion Hospitality Group, according to Bungalower.