Here's How Shirley Temples Became so Popular
If you were wondering how Shirley Temples became so popular and so timeless, it's time for a little history lesson.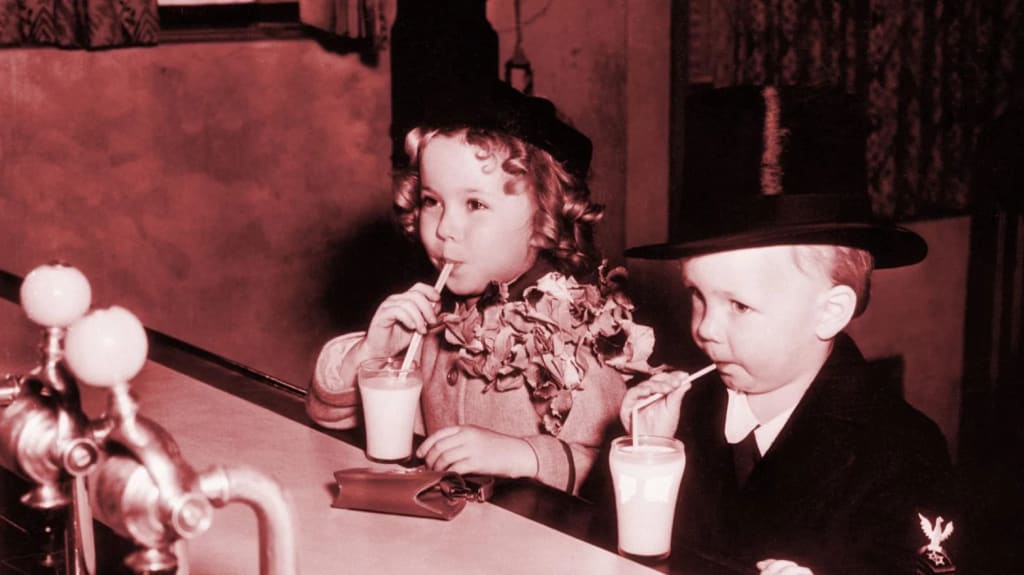 Image courtesy of The Daily Beast
Shirley Temple is a very well-known actress, and her name continues to be remembered for her accomplishments on the big screen and in politics. Temple was born on April 23rd, 1928 and starred in classic films like Bright Eyes and Heidi. Almost instantaneously, she won the hearts of viewers all across America.
She was tremendously popular as an actress, but later in life, she worked hard to make an impact outside of Hollywood as well. Delving into her career in politics, she served as a US delegate to the United Nations in 1969. If that's not impressive enough, she also served as a US ambassador.
Since Temple started out as a child actress, it's not too much of a leap of the imagination to understand how her name was placed upon a non-alcoholic, child-friendly mixed drink, or even how Shirley Temples became so popular with the drink's composition in mind.
Temple was Hollywood's box office leader from 1935 to 1938—no easy task in and of itself, let alone that this was during the Great Depression. Many years later, after starring in over 40 films, the Screen Actors Guild honored her with the Life Achievement Award for her impact on entertainment, as well as all of her humanitarian efforts.
Let's dive into the disputed history about this drink's birth.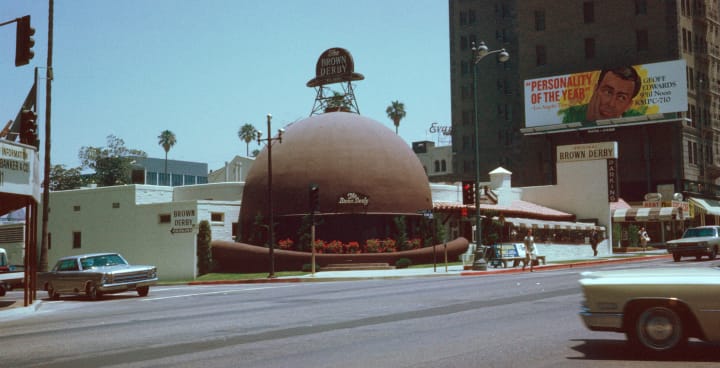 This happened quite a few years after Temple's feature film debut, which happened in Baby Burlesks. There's some debate about when precisely the Shirley Temple was created and also where it was invented. It happened not too long after Prohibition. According to HuffPost's piece analyzing how Shirley Temple got a drink named after her, it was when she was out celebrating her 10th birthday in 1942.
Here's a fun fact about alcohol you didn't know—it was actually still Prohibition during the earliest years of Temple's life, as the US ban on alcohol wasn't lifted until 1933. As previously mentioned, Temple was born on April 23rd, 1928, which was in the heart of Prohibition. While she was probably too young to understand what it was, you can bet her parents didn't enjoy it.
The exact way the recipe for the drink came about is pretty entertaining. Temple was out at a restaurant in Beverly Hills with her parents, who were enjoying cocktails with ever-so-tempting maraschino cherries that would tempt any child. Since this young tween was surrounded by her parents and other, older celebrities, seeing older folks enjoying libations was a pretty common occurrence for the young star. As Temple became exasperated with how everyone else got fancy drinks, the bartender created a mocktail just for her.
One telling says that a bartender who worked at the Beverly Hills restaurant Chasen came up with the recipe; ginger ale, a splash of grenadine, and maraschino cherries.
A second telling says that the Royal Hawaiian Hotel in Waikiki invented the drink since Temple was a frequent guest at their establishment.
A third bit of lore is that the Brown Derby in Hollywood, which was known for marketing drinks with celebrity names, made the first Shirley Temple.
However, Temple set the record straight many years later, and made a surprising statement to the world.
Fun fact; Shirley Temple didn't actually like Shirley Temples.
Now try saying that five times fast after you've had a few Dirty Shirley Temples.
When Temple looked at the drink many years later, it wasn't with the bright eyes she did as a child. In 1986, when Temple was a woman of 58 with refined tastes, she was asked about the drink during an interview with NPR. The Life Achievement Award winner said, in a very straightforward and indisputable way, that she didn't like Shirley Temples.
"The saccharine sweet, icky drink? Yes, well... those were created in the probably middle 1930s by the Brown Derby Restaurant in Hollywood and I had nothing to do with it. But, all over the world, I am served that. People think it's funny. I hate them. Too sweet!"—Shirley Temple
While this interview happened 48 years after the drink was allegedly created, Temple's words debunk the claims to fame made by the Chasen and the Royal Hawaiin Hotel.
Did she like them back when she was just a girl of 10 years old? I'm betting the answer was yes at first. Children adore sweet drinks, but everyone's tastes change and evolve with time.
If you are interested in making your Shirley Temple into a Dirty Shirley Temple, the case for using rum makes a comeback, since it's generally the most popular option with the drink's already sweet composition. That means that if your tastes are a bit more refined, like Temple's, the cocktail version of this drink is going to be pretty sweet, too.
Yet ultimately, the truth is unavoidable—Temple was not going to Stand Up and Cheer for this drink named after her.
There are a few different explanations as to how Shirley Temples became so popular as a drink. The simple fact that she was a massively successful actress in her youth, and a rather well-known diplomat later in life, is definitely a big part of it.
However, the fact that Temple did not like her namesake drink adds to it as well. She hit the nail on the head when she said that people think it's funny that she hated them. It makes people want to try the drink, even if they'd rather have a cocktail instead of a mocktail.
Regardless, whichever version you try is probably going to be pretty sweet, much like the smile of the childhood actress that won the hearts of countless viewers.
Temple went on to do quite a lot beyond her smashing career as a child actress; but even though she committed herself to massive accomplishments in her adulthood, many people still remember the dancing little girl with curly blonde hair. They think of her roles as a child when they hear her name, rather than the things she did as an adult.
Subsequently, there's no better name for a mocktail—a drink that can be enjoyed by children—than Shirley Temple, a famed child actress. The two ideas go hand in hand.
Shirley Temple also didn't want anyone making money off a drink with her name.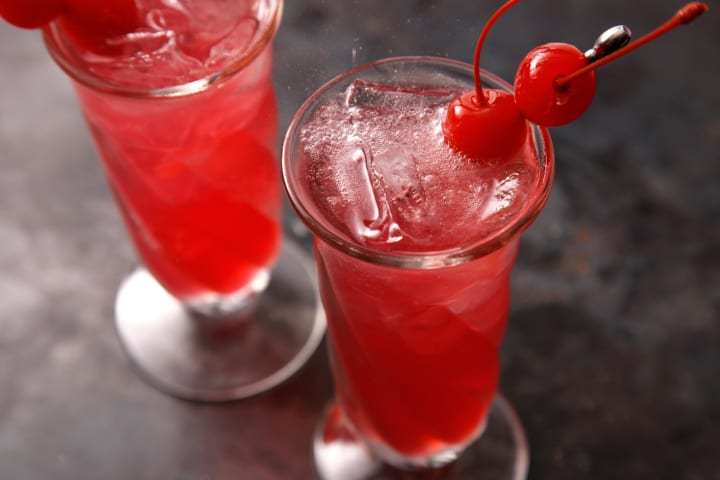 For anyone in the public spotlight—actors, writers, politicians—a name is important. It's essentially your brand as an individual. It begs a question; is Shirley Temple a celebrity or a generic term?
Subsequently, when the company Soda Pop Kids started trying to sell a bottled soft drink bearing Temple's name, she wasn't happy. The company called their drink the Shirley T Sparking Soda, likely in an attempt to make it just different enough to fly. It didn't.
This actress turned United Nations delegate, ambassador to Ghana, and ambassador to Czechoslovakia, didn't want a soda company to use her name frivolously.
Here's the thing; conflict makes things explode with popularity. It's why the celebrities of the modern era do things like commit crimes as a publicity stunt. Back in Temple's day, newsworthy issues weren't nearly so scandalous, but this whole business with Temple suing Soda Pop Kids still made it to the New York Times.
With all of this conflict surrounding the use of Shirley Temple's name, the mental map of how Shirley Temples became so popular starts to come together. While Temple may have been able to squash the soda's company attempts to use her name, the colloquial knowledge bartenders across the world have about what a Shirley Temple is wasn't so easy to squelch. After all, child star Shirley Temple wanted to be known as more than just a mocktail (or a cocktail to drink before noon). She was a star through and through, and should be remembered for her contributions to the world.
celebrities
I'm from Neptune. No, not the farthest planet from the sun, but from Neptune, New Jersey. I'm a writer, poet, blogger, and an Oxford comma enthusiast.
Receive stories by Leigh Victoria Fisher in

your feed