Delicious Gin Cocktail Recipes Everyone Should Know
It's not a party until the gin is involved. Before grabbing your favorite bottle at the liquor store, learn about the gin cocktail recipes everyone should know.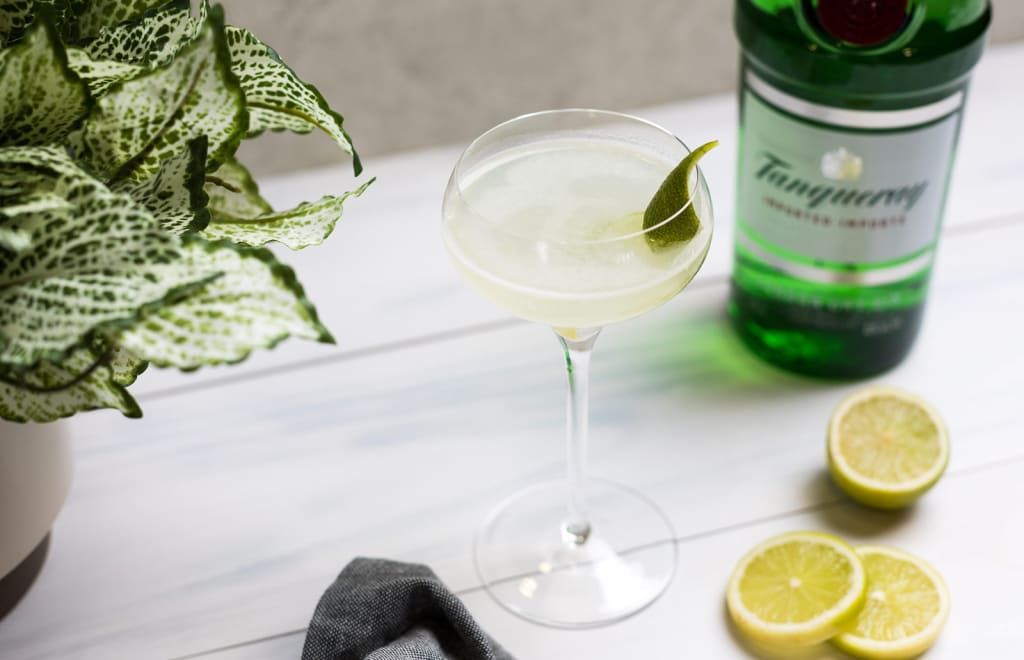 Image
You never want to be the person at the party who doesn't know how to make a tasty and refreshing cocktail. Nor do you want to be the entry level bartender who has no knowledge of cocktail mixing whatsoever. With drinking comes responsibility and with creating drinks comes knowledge. When it comes to gin, there are endless possibilities of gin cocktail recipes that you can follow, should memorize for your next party or for the next time you go out and tips for making classic drinks.
Once you have these all down, host a cocktail night at your place and impress your friends with your new skills. You may not have a bottle of fancy Lillet in your apartment, but what you do have is a half empty bottle of Bombay, club soda and a lime—the base for any classic gin cocktail. Instead of going out and buying all of the ingredients, look inside your fridge and around your place because for all you know, you can have the recipe right in front of you. Keep reading to learn about the gin cocktail recipes everyone should know.
Gin and Tonic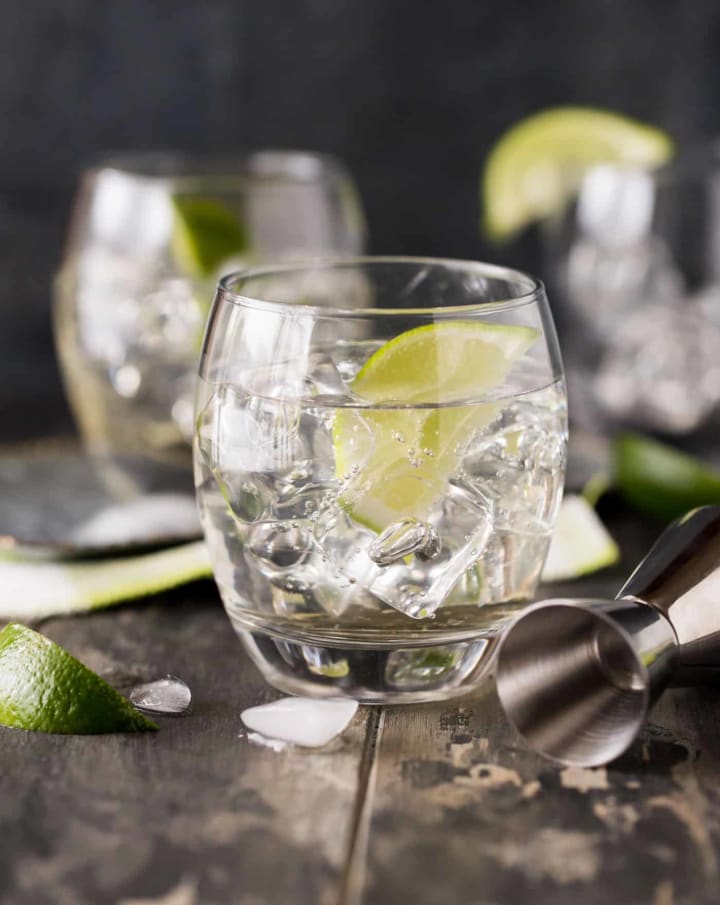 This is perhaps the most classic cocktail of them all, and if you don't know how to make it, then maybe you should give up cocktail mixing in general. All you need to memorize is three ingredients: gin, fresh lime juice, and club soda.
The great thing about this simple drink is that you can portion it to your liking. If you are lightweight, portion your club soda and lime juice to be much higher than your gin and vice versa if it takes a few drinks to knock you down. Remember this basic recipe because for all you know, you have all the ingredients in your refrigerator right now.
Negroni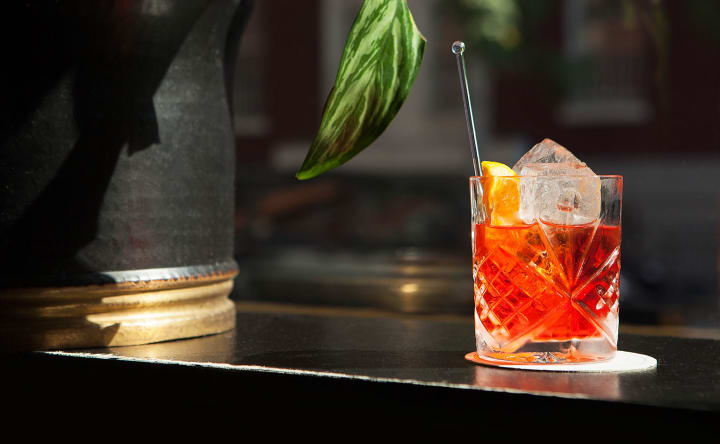 Negroni is a drink not to mess with. A little more on the stronger side, this classic cocktail is mixed with equal-parts. That means that every ingredient in it is added equally, an ounce to be exact. An ounce of gin, Campari and Sweet Vermouth.
One common mistake when making the Negroni is shaking it instead of stirring. Always stir your Negroni that way the ingredients balance themselves out. Once mixed, pour it over ice and add an orange twist garnish to give it that extra flavor. A recommended gin for this drink is Beefeater, Tanqueray, or Plymouth.
French 75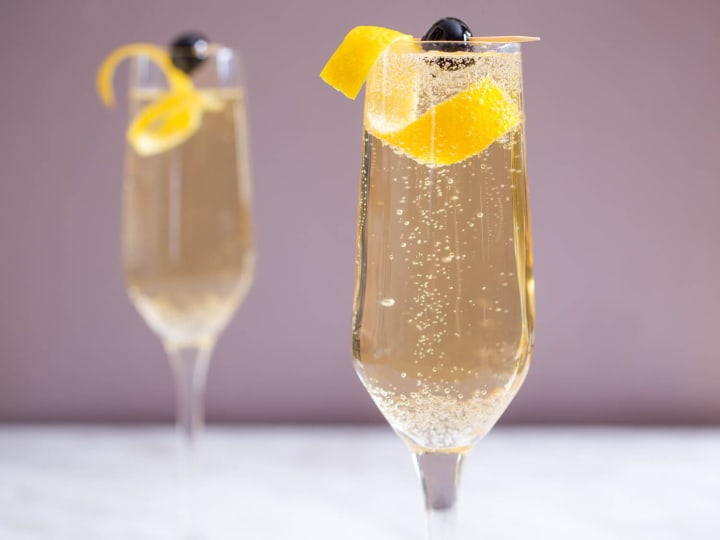 Feeling a little classy this evening? Say no more, the French 75 (otherwise known as gin and bubbly) is here to fill your evening with delight and in the most simplest of forms. All you need is your favorite gin, lemon juice, champagne and simple syrup if you desire.
The mixing is just as simple as the ingredients. Use a preferably dry gin (London Dry Gin should do) and shake it with your lemon juice and simple syrup. Strain this into a champagne flute and top it off with your go-top bottle of champagne. This cocktail is perfect for brunch or right before dinner—no wonder why it was Ernest Hemingway's favorite.
Gin Martini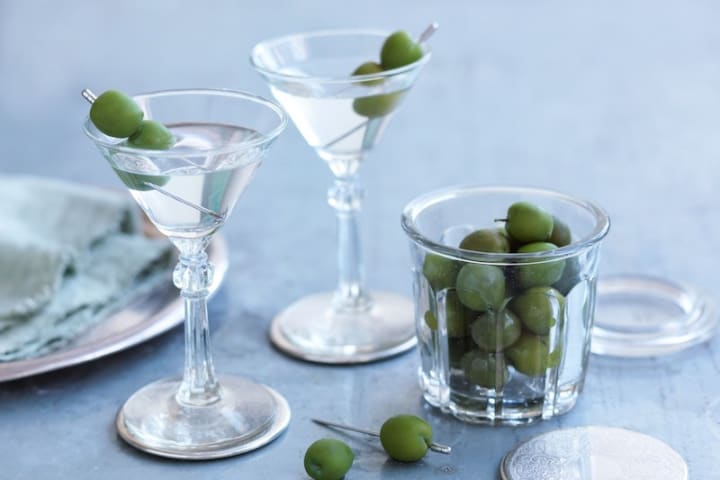 If you're looking to have a fun and wild night, this is a recipe that you need to memorize. Known as one of the strongest gin cocktails out there, the Gin Martini is a blend of gin, dry vermouth and orange bitters. If you want the presentation of the drink to be of higher quality, top it off with a lemon garnish. Although this drink is strong, it is very simple to make. Add all the ingredients into a mixing glass and fill it with ice. Stir it with a bar spoon until it is chilled and garnish with a lemon twist to add some class.
Tom Collins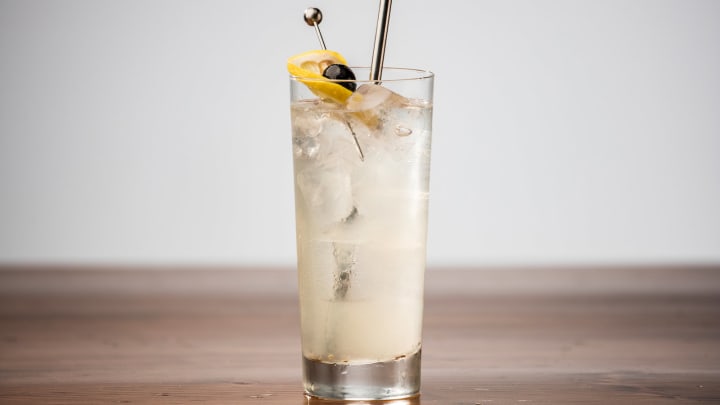 Master this all-time gin classic. The Tom Collins is essentially sparkling lemonade with some spirits added to it. Sounds simple, right? Go into your fridge and find some fresh lemon juice, simple syrup, club soda and gin (try it with Beefeater). Add lemon juice, simple syrup, and gin into a cocktail shaker with ice. Shake well and strain it into a glass over fresh ice. Garnish with a lemon or cherry and add a straw. Side note: add mint for a unique and brilliant blend.
The Clover Club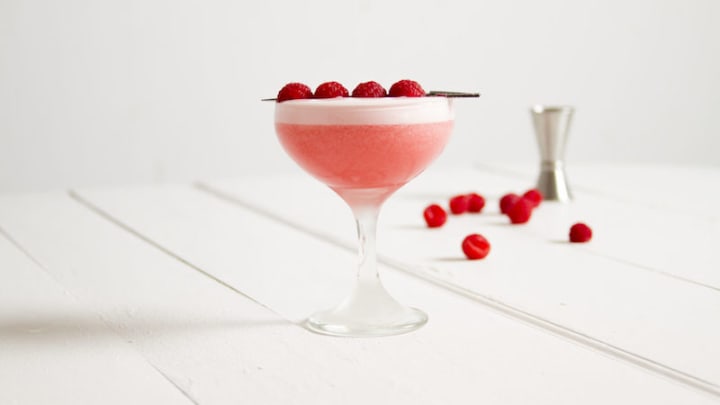 Gin, berries and lemon make for a trifecta of great flavor. The Clover Club can turn anyone into a gin fan. Using sloe gin, fresh lemon juice, dry vermouth, raspberry syrup and egg whites you can make a cocktail lover's dreams come true. Combine all of these ingredients into a shaker without ice. Once shaken well, add the ice until it is chilled and strain it into a chilled glass. Garnish with a raspberry to get the full effect and present it as the beautiful gift that it is.
Orange Blossom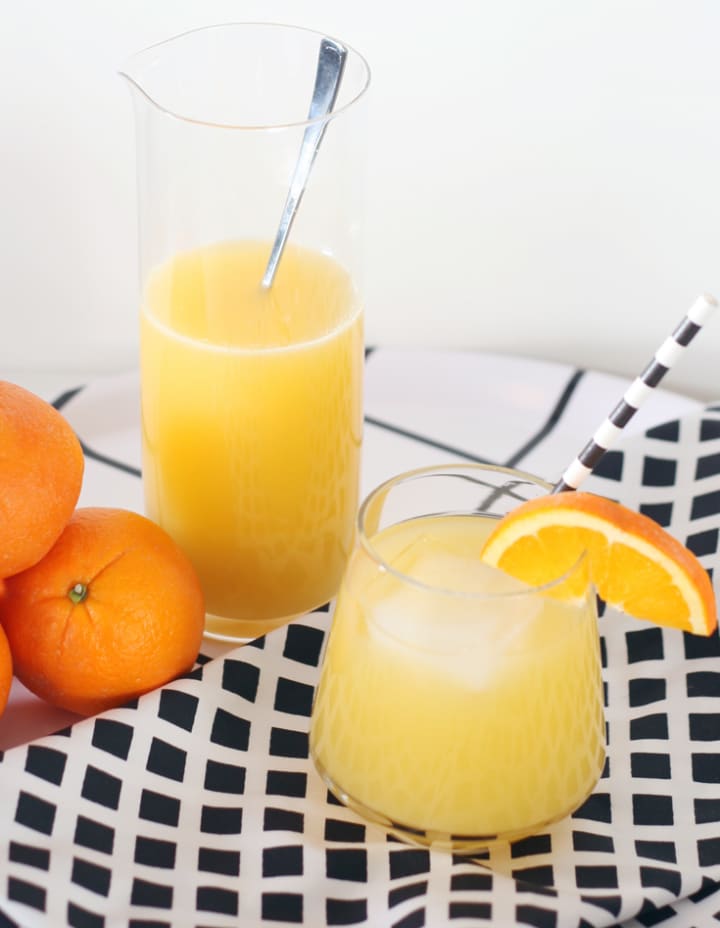 The Orange Blossom cocktail came to life during the Prohibition era. The simplicity and flavor that the drink offers was a big hit among members of the community. The recipe is very similar to a screwdriver, so it's an easy way to disguise alcohol. All you need is gin, sweet vermouth, and orange juice. Add all the ingredients into a shaker with ice, shake and strain it into a chilled cocktail glass. While you're sipping on a cocktail at your next family party, nobody will ever know.
Sloe Gin Fizz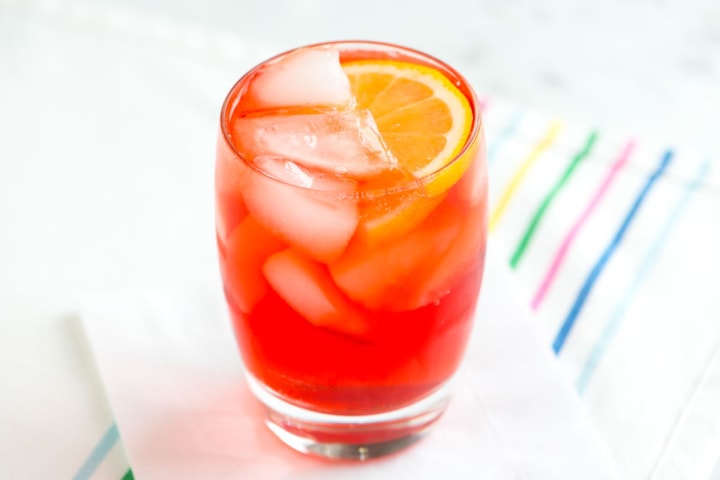 If you want a change from your regular dry and standard gin cocktail recipe, try a Sloe Gin Fizz cocktail. This drink is the perfect balance between sweet and tart and makes for a great refreshing summer vodka and gin cocktail. Begin with Sloe Gin (one of the most underrated gins), then add gin lemon and some club soda to your liking. It is the perfect summer drink to sip by the pool, but don't be fooled because although tasty, it can be very strong.
Bees Knees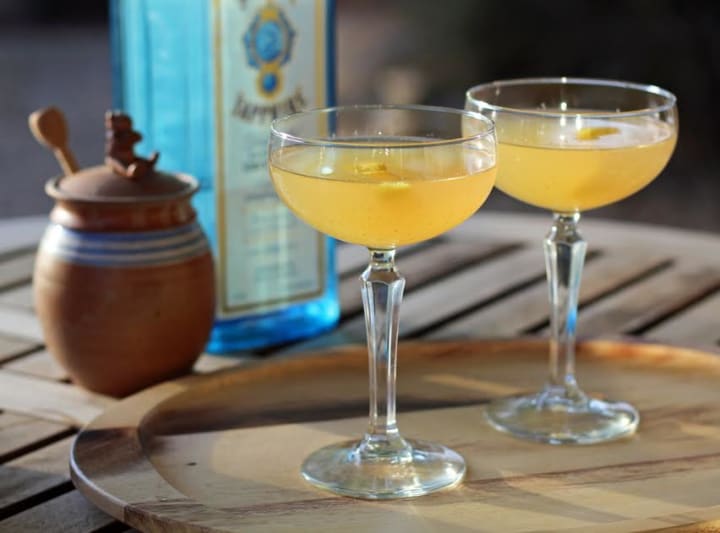 Another drink from the Prohibition era, Bees Knees is a brilliant combination of gin, honey and fresh lemon juice. Sounds delicious, doesn't it? Gather all of your ingredients, shake it and strain into a chilled coupe glass.
This drink can be served with a lemon twist to add that extra pop of flavor. For those that are getting into the world of gin, this drink is a great starter point because the sweet honey masks the full flavor of the alcohol. You won't even know you are drinking a cocktail.
Gimlet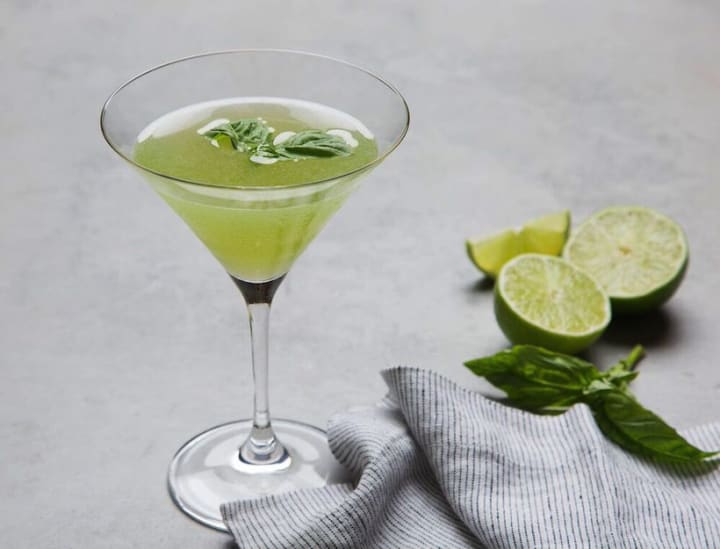 Adding onto the list of cocktail classics is the Gimlet. Made of your choice of gin and cordial, you stir down the two and pour it into a glamorous, chilled coupe or cup of your preference. Garnish how you please, with a lemon or lime, and personalize it with fresh mint leaves or a dab of lemon. If you want to impress someone with your newfound knowledge, top it off with a sage leaf.
gin
About the author
Wannabe bartender and whiskey connoisseur. Enjoys exploring new food pairings for any type of drink. Sometimes I travel to different countries with my friends... :)
Reader insights
Be the first to share your insights about this piece.
Add your insights