Tips for Making Classic Drinks
Give classic drinks, from the Martini to the Old Fashioned, an update with these easy tips.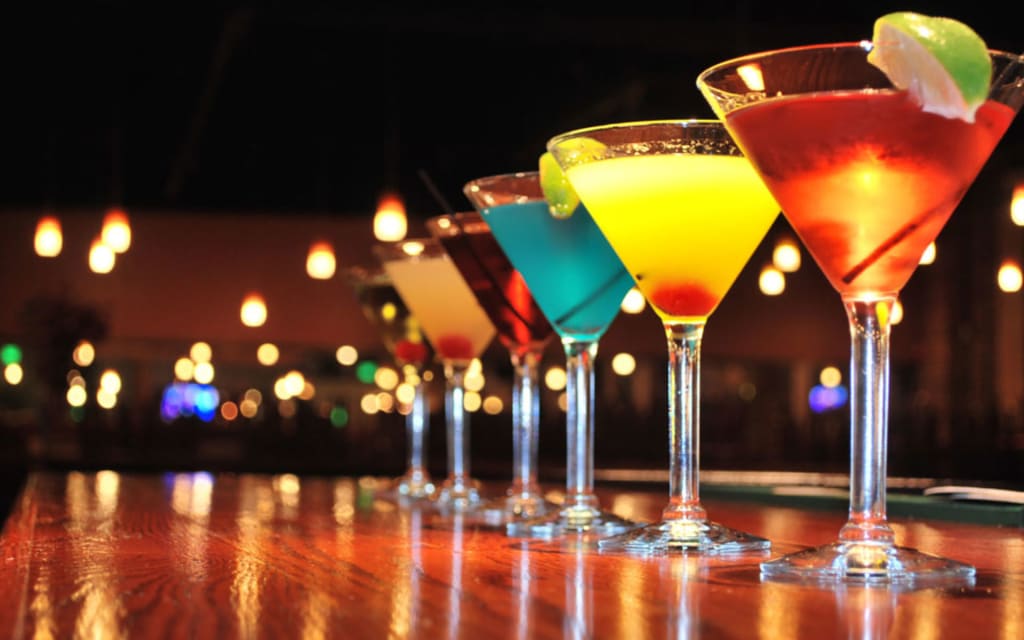 Pick up any bartender's guide and you'll find recipes for more than 1,000 drinks, and that doesn't include the latest cocktails created to promote a product or commemorate an event. Despite this proliferation of concoctions, an increasing number of people are rediscovering the classic cocktails of another era. The return of the Martini has been well documented; other popular drinks include the Bloody Mary, the Daiquiri, the Margarita, and the Old Fashioned. All of these can be given a contemporary twist with the addition or substitution of an ingredient or two.
Martini
Traditionally consisting of equal parts gin and dry vermouth, over the years the proportion of vermouth was reduced until eight-to-one became the accepted norm. Then the vermouth disappeared—just wave the vermouth bottle over the glass was the standard joke. Eventually, the gin disappeared as well, replaced by vodka. Because vodka is a better mixer than gin, a vodka martini could include almost anything. In fact, at a martini competition in New York, the winning entry was a blend of Campari, Godiva liqueur, and Ketel One Vodka. But even vodka has proved to be expendable, and such combinations as cognac and lemon juice or tequila and cointreau are dubbed Martinis just because they are served in a Martini glass.
Today the classic gin Martini, made with such popular brands as Seagram's, Gordon's, Beefeater, Bombay, or Tanqueray, contains just a dash of dry vermouth; some bartenders substitute lillet or dry sherry.
Orange Blossom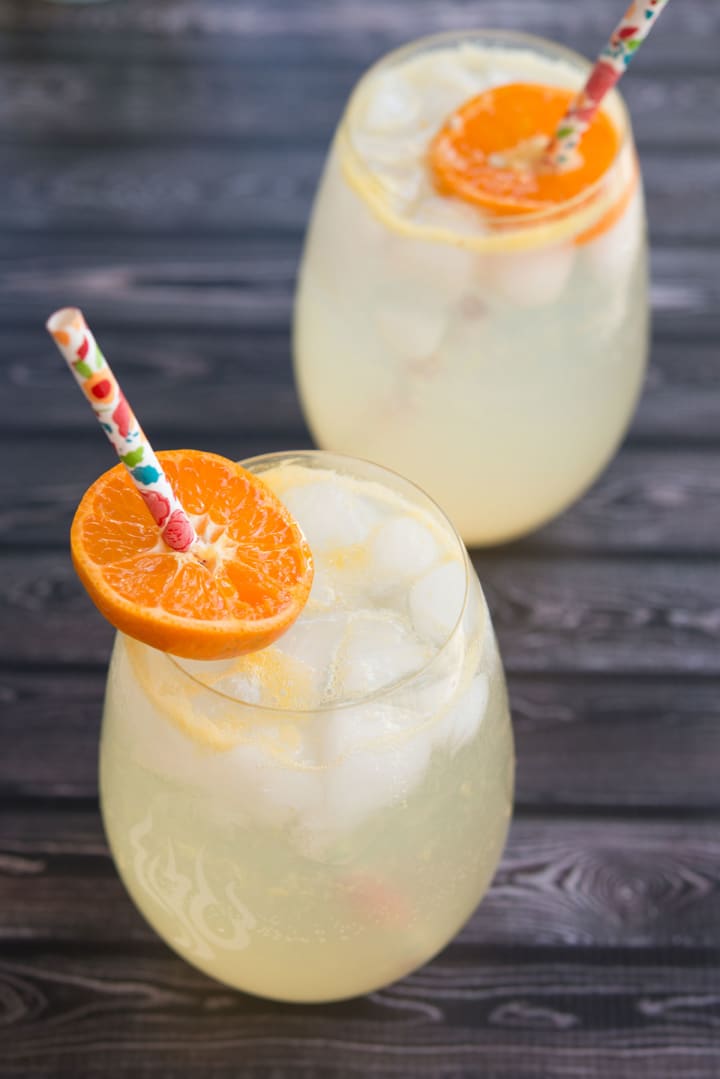 Just as the gin Martini became the vodka Martini, so the now-forgotten Orange Blossom was successfully revived as a vodka drink. A mixture of gin and orange juice, the Orange Blossom was first served during Prohibition as a way to disguise bootlegging as fruit juice. Made with vodka, it eventually became the popular Screwdriver.
Bloody Mary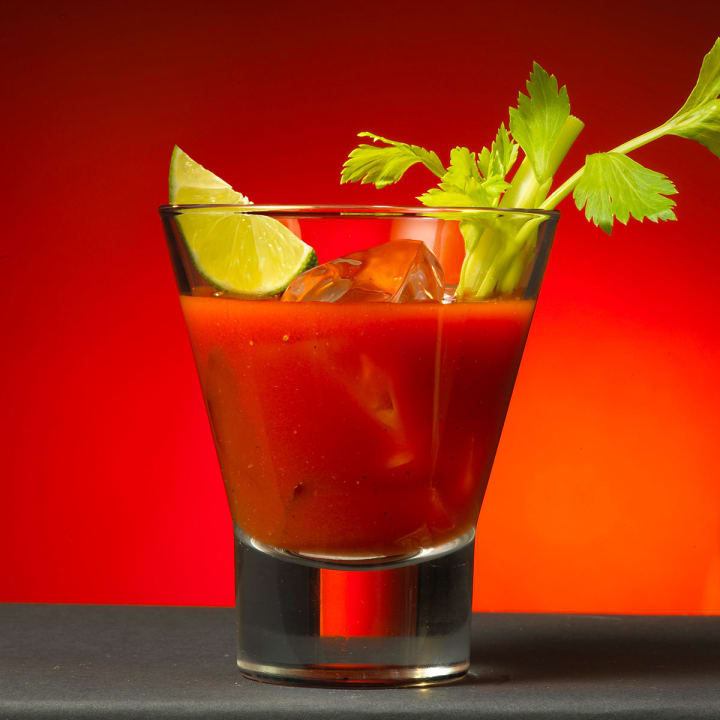 The drink that originally helped make vodka popular back in the 1950s. It's still the best selling brunch drink (and Smirnoff is the best selling vodka). The classic recipe calls for vodka, tomato juice, lemon juice, Worcestershire sauce, salt, and pepper. Alternative ingredients are V-8 juice, tabasco, celery salt, fresh horseradish, clam juice, dill, and cilantro. Pepper flavored vodkas like Absolut Peppar and Stolichnaya Pertsovka add extra flavor to the mix.
Daiquiri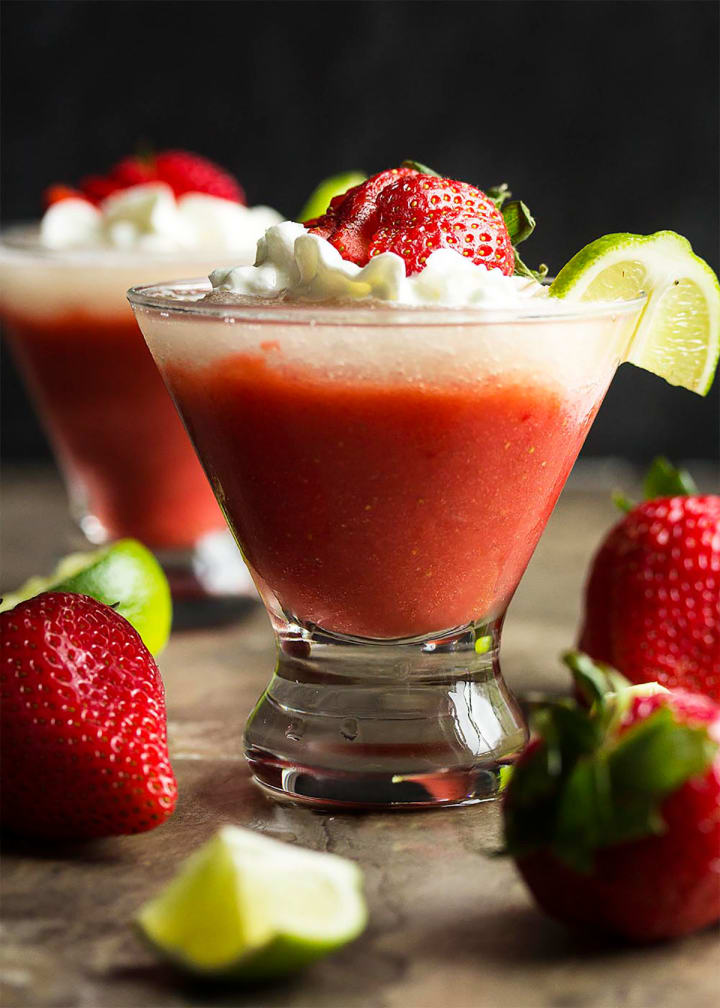 Created more than 100 years ago in Cuba, the Daiquiri is a mixture of rum, lime juice, and sugar. The most popular variant today is the frozen Daiquiri, made in a blender with crushed ice and a choice of fruit such as bananas, strawberries, or raspberries. A more subtle way to vary the basic recipe is to begin with a fine rum—Bacardi, the citrus-flavored Bacardi Limón, or Appleton Estate, for example—and add a dash of peach, pear, apricot, or maraschino liqueur to give the drink an intriguing nuance.
Margarita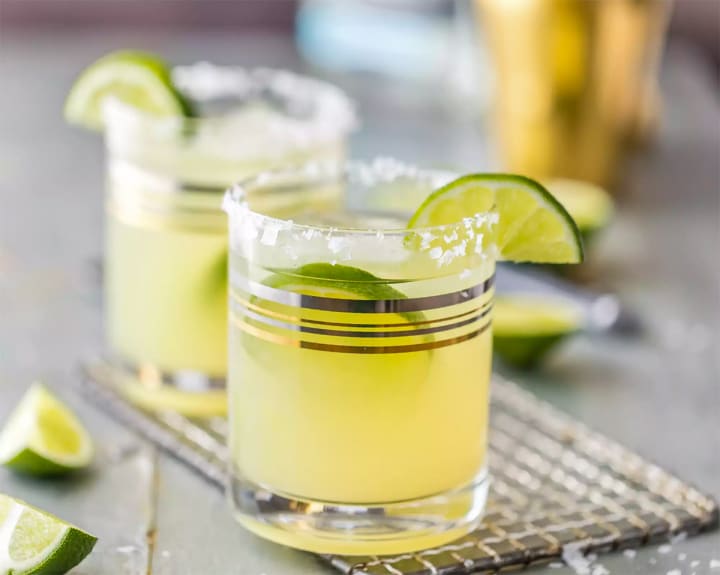 The best known tequila-based drink traditionally consists of tequila, lime juice, and cointreau. Many bartenders use triple sec, a generic orange liqueur, while others use Grand Marnier to produce a richer drink; some add a dash of Campari for taste and color. Like the Daiquiri, the Margarita can be turned into a frozen drink with fruit, but many aficionados claim that a frozen Margarita loses its distinctive flavor and tastes like limeade. They prefer the classic recipe made with a top tequila like José Cuervo Gold, Sauza Commerativo, Herradura, Patrón, or Porfidio.
Whiskey-Based Drinks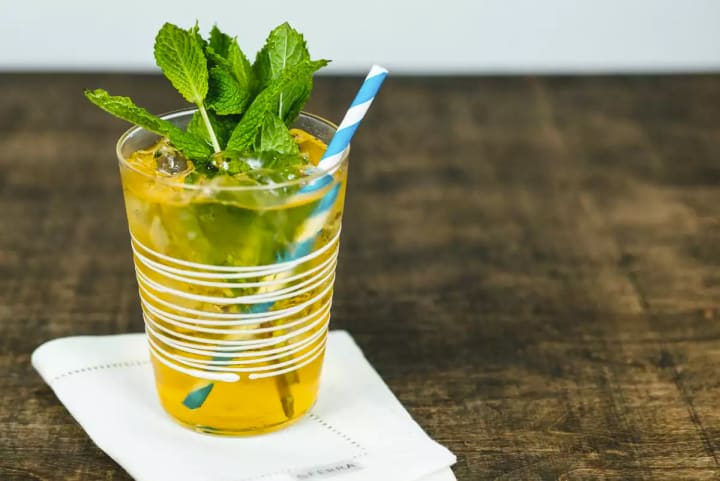 Famous whiskey-based drinks include the Whiskey Sour, Mint Julep, and the Manhattan (two parts rye whiskey, one part sweet vermouth, a dash of Angostura bitters, all stirred with ice). Another old favorite, the Rob Roy, is a variation on the Manhattan, made with—what else?—scotch whiskey. As with many drinks that include vermouth, from the Martini on down, the amount and proportion of sweet vermouth has diminished over the years.
Old Fashioned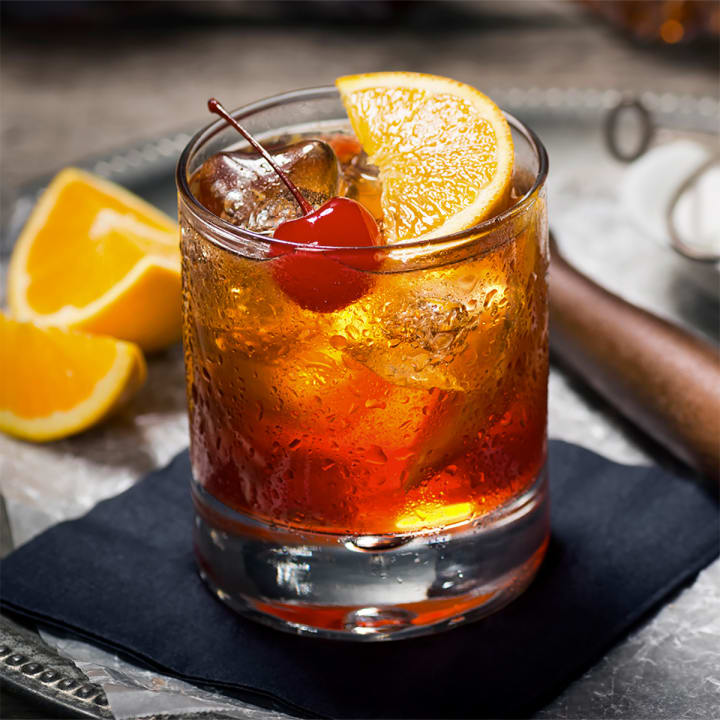 Muddle, or mix together, a sugar cube, a dash of angostura bitters, and a few drops of water in the bottom of a glass, then add ice and top with bourbon whiskey—Jim Beam and Wild Turkey are fine choices, as is Jack Daniel's. Some bartenders add a slice of orange and a maraschino cherry to the muddle to make the drink more complex, then remove the crushed fruit before adding the bourbon.
Enjoy these classic drinks as they were originally intended or update them with your own modern spin. Either way you're sure to be a hit with friends and family at any gathering.
About the author
Wannabe bartender and whiskey connoisseur. Enjoys exploring new food pairings for any type of drink. Sometimes I travel to different countries with my friends... :)
Reader insights
Be the first to share your insights about this piece.
Add your insights