Refreshing Summer Vodka and Gin Cocktails
With a dash of vermouth or a splash of juice, gin and vodka are ready for the spring and summer scenes.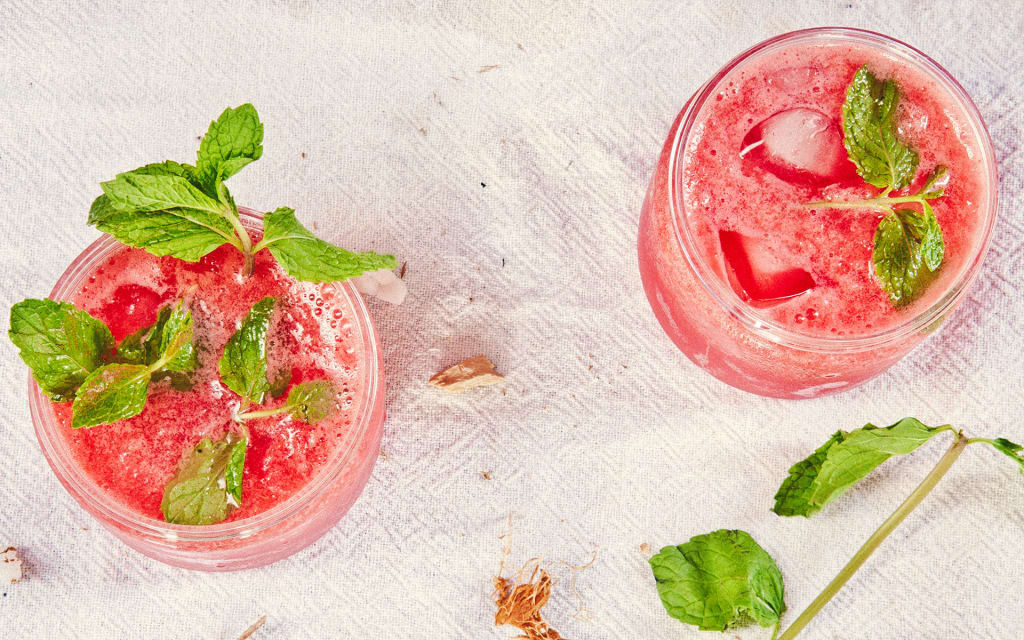 Considering how many different cocktails and mixed drinks there are, and the number and variety of new concoctions that are created every year, it's surprising to discover that two of the most popular drinks are still gin & tonic and vodka & tonic. Not far behind are two famous vodka based drinks--the Bloody Mary and the Screwdriver. And climbing back up on the charts is the most famous cocktail of them all, the Martini, made with either gin or vodka.
It is clear from this information that, despite long and storied histories, both vodka and gin remain among the most popular alcoholic drinks. Although often paired together as the best-known alcohols for refreshing cocktails for warm summer nights, gin and vodka have distinct histories and tastes that make it essential to appreciate both on their own terms.
Vodka
Vodka accounts for nearly one in every five bottles of spirits sold.
Sure, James Bond played a role in the emergence of vodka--his favorite drink was a vodka Martini, "shaken, not stirred"--but the secret to vodka's success is its versatility. It can be combined with so many other ingredients, most notably fruit juices.
Vodka and fruit juice-from the Screwdriver (with orange juice) to the Seabreeze (with grapefruit and cranberry juices)-is still the basis of many spring and summer drinks. Oddly enough, it is a gin based drink, the Bronx (made with Vermouth and orange juice), that is cited as the first cocktail made with fruit juice.
The comeback of the Martini more often made with vodka than with gin these days. Smirnoff and Absolut are by far the best-selling Vodkas, but many bars feature a slew of other new entries in the market.
Moscow Mule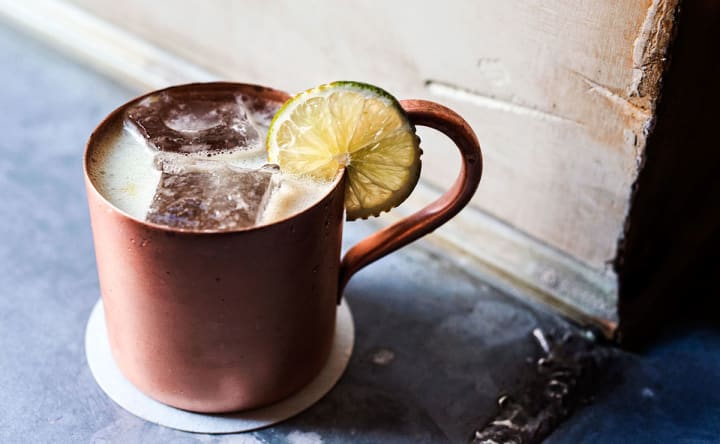 Ingredients:
2 oz. Reyka vodka
0.5 oz. lime juice
6 oz. ginger beer
Directions: To make this refreshing cocktail, you start by pouring vodka into cup (traditional mules use a Collins glass, but a copper mug should do fine). Add a few ice cubes. Juice half a lime into the vodka, then throw in lime. Top it all off with ginger beer. Then, sit back, and enjoy the perfect drink for summer nights after a long day on the town.
Blue Hawaii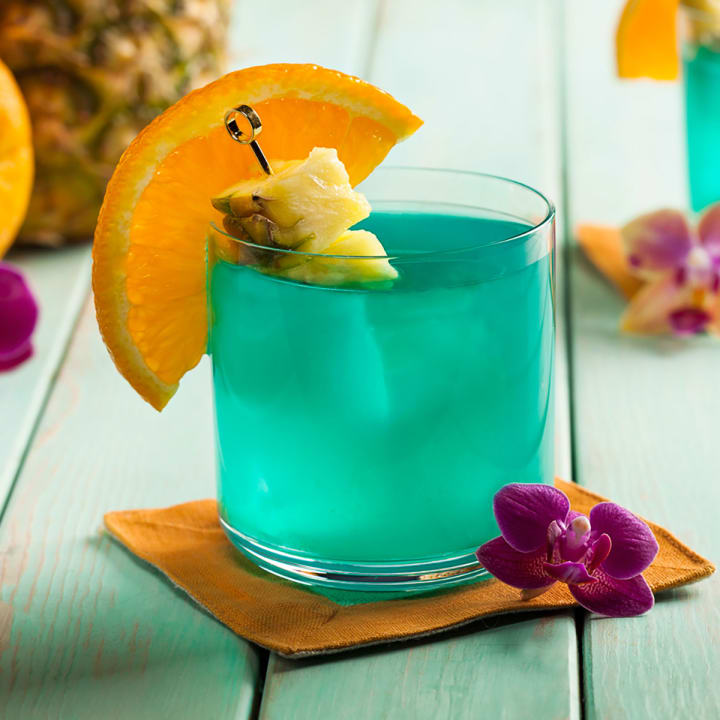 Ingredients:
0.75 oz. vodka
0.75 oz. white rum
0.5 oz. blue curaçao
3 oz. pineapple juice
0.5 oz. fresh squeezed lemon juice
0.5 oz. simple syrup
Directions: It's easy to make this ideal summer beverage. Take all of the above ingredients, pour them in a shaker, and get to work. Shake for at least ten seconds. You need to make sure it's all even. Strain into a tall ice-filled glass. For a frozen version, you pour all the ingredients into a blender with one cup of ice mixed in. Blend it until your drink is smooth. Then, pour into tall glass... and enjoy.
Optional: Add a pineapple chunk and maraschino cherry for garnish. It won't make it less refreshing, but it will make the cocktail look pretty.
Watermelon Cooler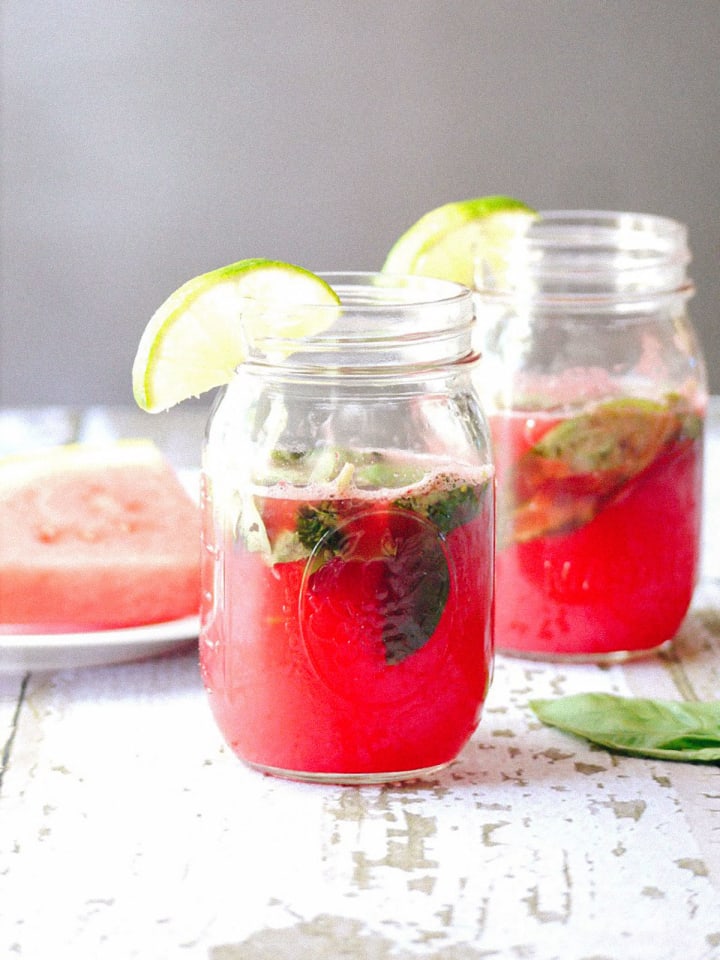 Ingredients:
12 oz. (1.5 cups) fresh watermelon cut into chunks
2 oz. Reyka vodka
0.5 oz. orange liqueur
1 tsp. fresh squeezed lime juice
Directions: Start by pureeing the watermelon in a blender. Once it becomes a paste, strain through a fine sieve so all the juices go through, but little if any pulp. In the meanwhile, pour all the other ingredients into an ice-filled Collins glass, and stir. Once blended well, then add in that watermelon juice. And there! A perfect, refreshing summer cocktail, perfect for cooling off under that warm sun.
Optional: Top it off with club soda or seltzer for extra carbonation, and garnish with a lime wheel.
Rosemary, Baby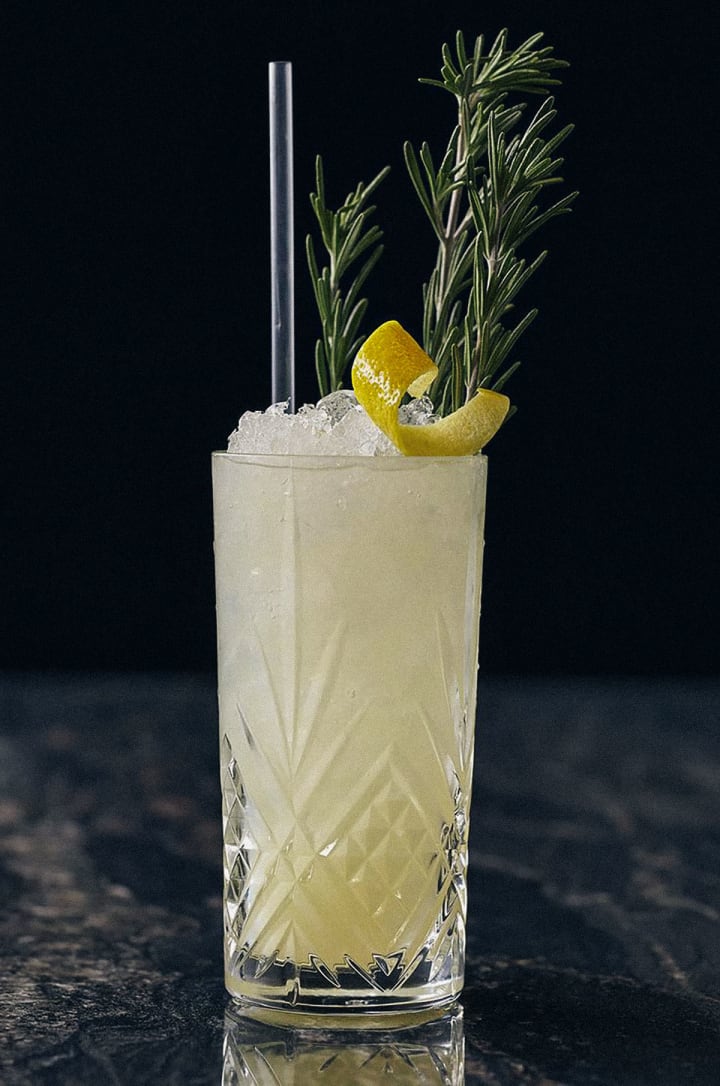 Ingredients:
2 oz. vodka
4 oz. rosemary-lemon simple syrup
club soda
Directions: The most complicated part about this summer cocktail is producing the rosemary-lemon simple syrup. To make it, boil equal parts fresh squeezed lemon juice and sugar with three sprigs rosemary. Boil until the sugar dissolves. Remove of the rosemary sprigs before chilling the solution for an hour. Once that's over, mix that syrup up with some vodka into an ice-filled Collins glass. Top it off with club soda. Garnish with a sprig of rosemary, a slice of lemon, or--if you're particularly festive--both.
Gin
Gin was created in sixteenth-century Holland, rose to popularity in eighteenth-century England, and, by the nineteenth century, became the choice drink for British people living in the tropics or during the summer.
The tonic in gin and tonic was originally Quinine, derived from tree bark, and effective in combating malaria. The bitters in gin and bitters (better known as Pink Gin) also served a medical purpose. Both drinks remain popular even in the age of antibiotics because the bite provided by tonic or bitters adds a pungent note to a spring and summer drink. In fact, some bartenders even add a dash of Angostura bitters to a gin and tonic to punch up the taste and refresh the senses.
Gin became glamorous in this country in the twenties and thirties, with the classic Martini-gin and dry. It has retained its popularity even all these years later.
However, Gin is not for everyone. Gin is a pungent distillate whose most distinctive element is juniper. This makes it less versatile as a mixer than vodka, which is, by federal definition, colorless, odorless, and tasteless. But, for many gin drinkers, its potency is part of the appeal. Stronger cocktails for a nice drink at the poolside or beach as the sun sets.
Gin Fizz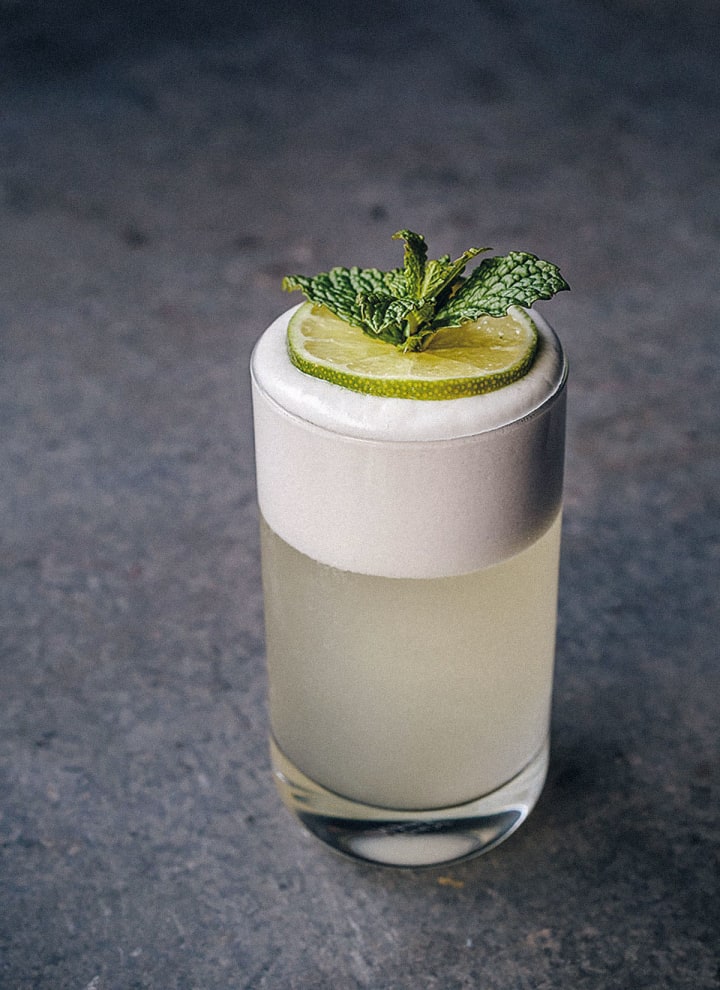 Ingredients:
2 ounces gin
1/2 ounce fresh lemon juice
1 teaspoon powdered sugar
3 to 4 ounces club soda
Lemon slice
Directions: To start this great gin cocktail,pour gin, lemon juice and powdered sugar in a cocktail shaker filled with ice, and start shaking. Again, you want to shake it for at least ten seconds or so to make sure it's all blended well. Once well-mixed, strain it into a glass filled with ice. Pour your club soda into it, and, for garnish, decorate with a lemon slice.
Cucumber Gin Gimlet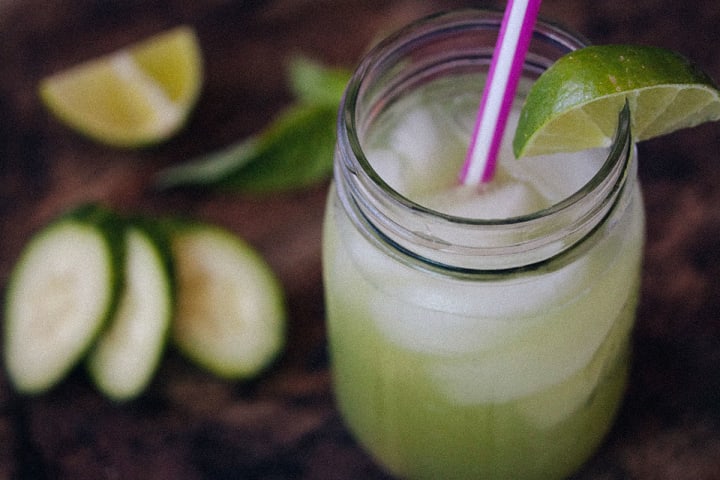 Ingredients:
3 slices cucumber, chopped, plus more for garnish
½ ounce simple syrup
2 ounces dry gin
¾ ounce fresh lime juice
Directions: Get your shaker out.Put in your cucumber in with syrup. Only then can you dump in the gin and lime juice. Fill the rest with ice. From here, shake it up. Hard. You want to keep it going for awhile so all the cucumber and syrup and ice gets evenly mixed. After a good thirty seconds--or before the shaker flies from your fingers in your shaking fever--strain the liquid into a chilled coupe, mason jar, or martini glass. After you garnish the drink with a sliver of cucumber, you are ready to serve an ideal summer gin cocktail.
Gin and Jam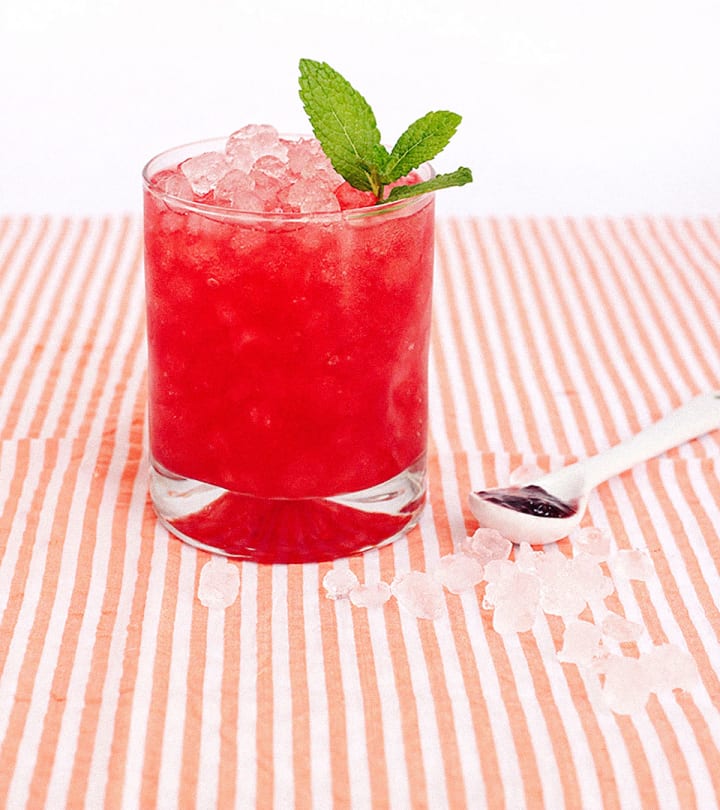 Ingredients:
Ice
2 ounces gin
¾ ounce lemon juice
¾ ounce simple syrup
Teaspoon filled with seasonal jam
Directions: In a cocktail shaker, pour in your gin, lemon juice, simple syrup and ice. The order is unimportant. Shake it up for fifteen or so seconds before straining your drink into a rocks glass half-occupied by fresh ice. Now, let it sit a second before you stir in your teaspoon of seasonal jam. Mix slow, but consistently. That flavor needs to disburse and dissolve into your summer drink.
Green Chartreuse and Gin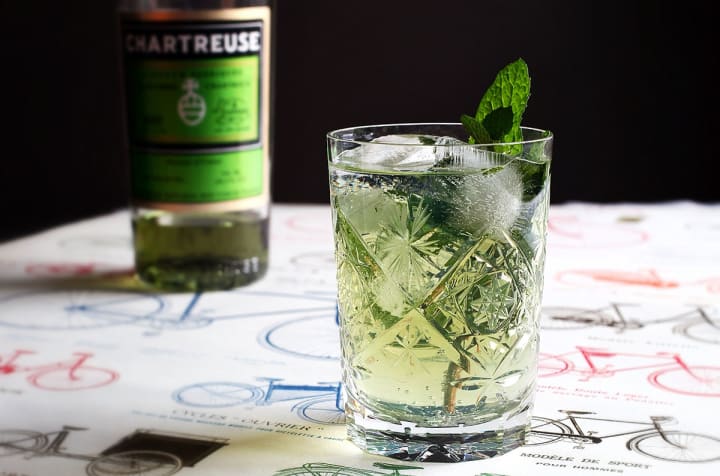 Ingredients:
2 ounces gin
1 ounce pineapple juice
½ ounce Green Chartreuse
½ ounce simple syrup (1 part sugar to 1 part water, boiled until sugar dissolves)
½ ounce lime juice
Directions: Sometimes, a refreshing cocktail should be refreshingly simple. Fill a cocktail shaker with ice, and then dump in the rest of your ingredients. Shake it. Strain it. Serve it. A coupe glass is preferred, but if you don't have one, don't stress it. This is a refreshing summer drink. No stress. Just sit back and enjoy.