Changing the Way We Drink
#drinknicethings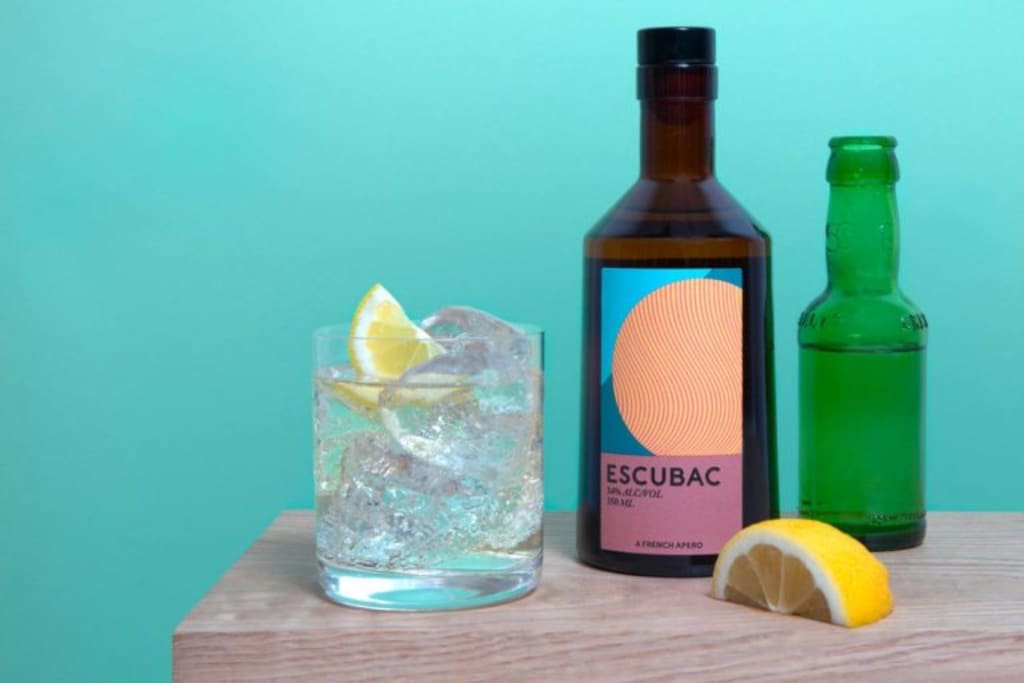 Photo courtesy of Sweetdram.
In the last few years the craft spirits and liqueur scene has exploded with a number of fantastic producers creating high quality, interesting beverages. In a world where the choices are so varied, I wanted to take a look at one brand that is pushing the boundaries of what spirits can be, and with it, changing the way people drink.
I met up with Daniel Fisher, Co-Founder and Operations Manager of Sweetdram at their development workshop and distillery in Dalston, London. I was immediately taken aback by how different the space looked compared to my expectations. I had been imagining a small space with a typical industrial look and various pipes and wiring to be everywhere, but what I found was a very bright and open room. It was stripped back and clean. Fisher and I got to talking about the space.
As a small start up there was no budget for a flashy or even permanent work space and Sweetdram enlisted the help of Soda Architects to help them design a space that not only reflected the work they wanted to do but one that also fit the environment around it. The idea, he says, was not to build a conventional distillery. This is so that they could stay close to the recipe design process and essentially map out where they wanted the business to go.
"Being London you never know when you'll be leaving so we asked Soda to design the space to be as modular as possible. Everything from the cork storage units to the lighting, equipment and artwork can be packed away. It was a bit of a passion project for the designers. One of the reasons we were so happy to work with them was that it was our space and we got to help design it. We didn't want it to be like a science laboratory. We wanted to walk into a space where we felt inspired every day and that pushed us to create and to think differently and to approach designing drinks without any rulebook."
Sweetdram was formed around 2013, almost two years before the launch of their debut product Escubac by Fisher and Andrew Macleod Smith who looks after the development side of the business.
Fisher has a ten year background working in the wine and spirits industry as a retailer and educator. (His father Andrew Fisher is an owner of Astor Wine & Spirits in New York.) He and Smith first met at Heriot Watt university in Edinburgh where they both achieved a Masters in Science of Brewing and Distilling. Smith formerly worked as an engineer and was previously Head Distiller for the London Distillery Co Ltd where he created the award-winning recipe for Dodd's Gin and distilled the first single malt whisky in London for over a century.
The creative direction is from the mind of Vangeli Moschopoulos, who is a graduate of the Royal College of Art with distinctions in both Design and Fine Art. After several years in the drinks industry, he set up The Department of Good Cheer, a London based cocktail pop-up and bar consultancy before joining Sweetdram to manage the brand's creative direction. Sales are managed by Joseph Ricketts who studied English at University College Falmouth where he wrote a dissertation on the link between alcohol and great American writers of the 20th century. He has worked for The London Distillery Co and has a General Certificate in Distilling from the Institute of Brewing and Distilling.
Sweetdram was completely self-funded, and as a result, the brand has no constraints by shareholders. Running their own ship hasn't challenged the integrity of the brand, and it has allowed Fisher and co. to create the products that they want. This sends the intended brand message in their own time. It took almost two years before they were happy to launch Escubac, a contemporary version of an old French liqueur distilled with 14 botanicals, including cardamom, caraway, nutmeg and citrus, then coloured with saffron. It is lightly sweetened with vanilla, raisins and a small amount of sugar.
"Releasing anything in a rushed fashion was not an option for us. Until Escubac was totally perfect, in our sense, we didn't want to bring it to the market."
And what a release that has been. Escubac has had a successful launch in the UK and in the States where it is challenging the concept of what spirits can be. Although in the US it is classified as a liqueur, the brand is challenging its use as a modifier and instead placing it firmly as a base spirit for cocktails or enjoyment on its own. It is a visually striking product with an evocative label design from Andreas Neophytou and Felix de Pass. The concept for the design of the logo, bottle and labels could take up another article entirely.
"The EU regulations say that you need 100g of sugar per litre to be called a liqueur but that's ridiculous. It's the reason it says 'Aperitif' on the bottle, because we didn't want to compromise our product. Escubac was born out of wanting to modernise traditional liqueurs but also because the gin market is so saturated. We wanted to make an alternative to it and that's exactly what Escubac is. The main difference being that you can sit there and sip it like you would a nice whisky and you can also mix it as a base spirit or a modifier."
Escubac was produced in collaboration with Distillerie Combier in Saumur, France and it is this spirit of collaboration and innovation that exists between all of Sweetdram's products.
"No matter who we work with, what they're doing as a brand has to inspire us so we can form a healthy collaboration and feed off each other in terms of idea sharing and progressing things forward. As a company we want to keep things fluid and work with people that raise the bar."
"Deciding who to work with is different with every product but it all starts with a conversation. For example for the Moonshine liqueur we collaborated with Kings County Distillery in Brooklyn. Colin Spoelman is a friend and the distillery produces a great moonshine and epitomises what it is to be a great urban moonshine distillery. For the Smoked Spice Rum we used Demerara rum from Guyana, sourced by our friends at East London Liquor Company. Whereas most spiced rums are hot and heavy, we've tried to create something aromatic, infused with pseudo-tropical flavours from plants: young, green pineapple (chamomile) and fermented coconut milk (lime leaf) anchored with lemon-camphor (cardamom), black liquorice (fennel) and sweet tobacco (figs). Grains of paradise adds a gentle, slightly mentholated heat — enough to stimulate the palate but not destroy it – and the polyphenols in lapsang souchong give the false impression of a lightly-peated Speyside single malt."
Fisher suggests using it as the base for a more complex Daiquiri.
"We actually sat there with the rum thinking we wanted to make a smoked spiced rum liqueur and adding sugar to it disrupted it. We thought 'Why does this have to be a liqueur? It can just be an interesting spirit.' That kinda liberated us because we don't have anything that binds us."
It certainly shows that the brand isn't tied to specific directions when deciding what product to make next. For any other business that might not work as well but the risk is definitely paying off for Sweetdram.
I asked about Fisher's hopes for the brand and what he would like to see in the future.
"We'd love to see consumers challenging what's currently available on the market. We want them to demand better and drink better. It's the idea behind the brand which is to 'Drink Nice Things'. The consumer is getting a lot smarter and is really in tune. You really can't fool them. It's one of the reasons we believe in transparency. Nothing is off limits."
In response to the idea that others may follow in their footsteps or copy them, Fisher said that he thinks people imitating their products is a great thing.
"Why aren't we idea sharing? Think about, for example what Jerry Thomas' book did for cocktails. Once the information was shared it just exploded. Somebody once asked us if we were worried about people stepping in and trying to do what we do but no. We absolutely encourage that."
"At the beginning, when we were talking about the brand, we didn't know what would happen with it because as distillers, we just wanted to create interesting things. We didn't want to pander to anyone or anything and we just wanted to make nice things to drink."
Escubac is available worldwide whilst the other products are currently more localised and limited edition. The Moonshine liqueur sold out in New York overnight and they decided to make a UK only batch that was heavily allocated. The Smoked Spiced Rum is available through East London Liquor Company, Borough Market and Bow Wharf.
The products will continue to be rolled out in the US, Australia and France later this year.
You can follow Sweetdram on Instagram and Twitter @Sweetdram and find more information about the brand and their products at Sweetdram.com.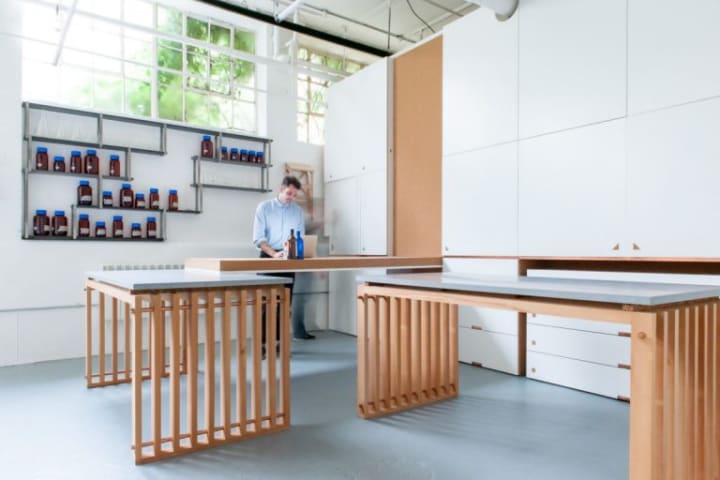 About the Creator
Josh has worked in the food, drink and hospitality industry for the last 8 years and has been writing about it for 3. His favourite cocktail is a Penicillin, favourite spirit is all of them and his favourite drink of all is the next one.
Reader insights
Be the first to share your insights about this piece.
Add your insights