Wine In Your Cocktails
How to use an under-utilised ingredient to make balanced and exciting drinks.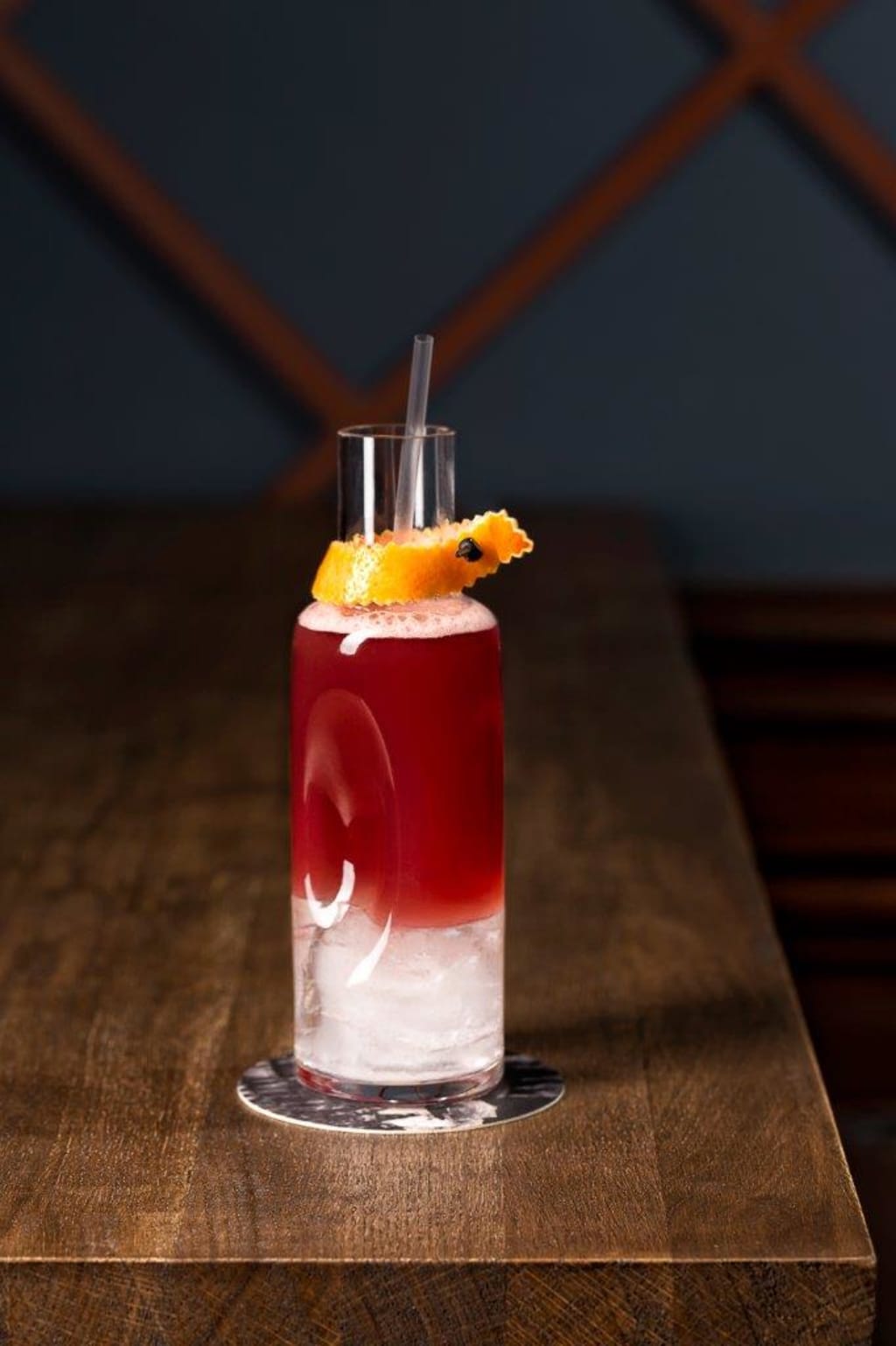 Peace Offering
Wine as a cocktail ingredient can often be difficult to use for a number of reasons. It's challenging to find a delicate balance between the distinctive aromas and tannins of wine amongst other flavours. Sometimes wine can dry a drink out and dull the palate. I have struggled personally with trying to find new and exciting flavours that work in harmony with wine without the creation tasting like a twist on sangria. However there is an upside. With 67 wine producing countries in the world there is a boundless list of possibilities and flavour profiles to work with. Even the body and texture of wine can be used to create something special. It just takes a little patience, experimentation and understanding of flavour.
As we know, the use of wine in cocktails isn't a new thing. Take for instance the use of vermouth or even claret punch as examples that have been around since the very beginning of cocktails. In the past few years, sherry has been a big revival in drinks.
I want to draw attention to three of my favourite creations that use wine as a main ingredient.
You may notice I've been relying on the cream whipper a lot for these recipes and that's because it's the fastest way to infuse flavours due to the pressure involved inside the siphon. Other perks include extracting only the freshest flavours from the produce, which if infused on their own can draw out their more tannic, bitter qualities that wouldn't necessarily lend themselves well to the drink.
Peace Offering
This twist on a Paloma features a light Spanish Tempranillo. Paloma derives from the Spanish word for "dove," a universal symbol of peace. The visual of this drink is quite impressive too with its layered serve in a 300ml decanter.
Firstly freeze 100ml of water in the decanter overnight. This is what allows the drink to have the layered effect.
Next, shake up:
25ml Olmeca Reposado tequila
25ml Cocchi Torino vermouth
20ml Tempranillo wine
5ml Agave syrup
in a shaker and fine strain into the decanter. Top up to the neck with San Pellegrino Grapefruit Soda.
Nothing Rhymes With Purple
The name of this drink is actually a common misconception. There are actually a few words that rhyme with purple including "hirple," which means to walk awkwardly or with a limp.
This drink is a delicious sour style cocktail with a creamy texture and a spicy kick. Takes a little extra effort and access to nitrous oxide equipment, but it's worth it.
Combine:
50ml Habanero and Beetroot infused vodka (I used Ketel One)*
10ml Argentinian Malbec
15ml Unfiltered apple juice
20ml Fresh Lime juice
10ml Simple syrup
10ml Celery syrup**
a Whole egg white
into a shaker. Snap on the top and dry shake, then add ice and shake well for 10 seconds. Fine strain into a coupe. Garnish with 5 drops of Peychaud's bitters swirled with a straw.
* To make the Habanero and Beetroot vodka, chop and deseed a small habanero pepper and 2 medium sized cooked beets. Add them into a litre cream whipper with the whole 700ml of vodka. Charge with two canisters of nitrous. Release some of the pressure and inject slowly back into the bottle.
** To make the Celery syrup add 150ml of hot water with an equal volume of sugar into a pan. Gently heat and add in a whole chopped celery stick. Heat to dissolve the sugar. Add all ingredients to a bottle including the pieces of celery and allow to infuse even more over three days. Strain the liquid into another bottle. Keeps for one week.
In Vogue
This is my ode to the Cosmopolitan and perhaps the most fun serve on the list. The drink has two parts to it that when separate are nothing special but when they combine, the flavours come together to harmonise into a balanced drink.
Pour:
30ml Cranberry infused vodka*
10ml Berry Infused Reisling**
10ml Triple Sec
25ml Cranberry juice
3 dashes Orange bitters
into a shaker and shake well. Fine strain into a coupe and coat the top with Rooibos (RedBush) tea foam***.
* To make the Cranberry infused vodka add 85g of dried cranberries into a litre cream whipper with the whole 70cl of Ketel1. Charge with two canisters of nitrous. Release some of the pressure and inject slowly back into the bottle.
** To make the Berry Infused Reisling, muddle up a punnet of strawberries with a punnet of blackberries. Add into a litre cream whipper with 750ml of Riesling with a medium dry finish (only slightly sweet). Charge with two canisters of nitrous. Release some of the pressure and inject slowly back into the bottle.
*** To make the Rooibos tea foam, make 200 ml of rooibos tea and allow to sit for 3 minutes before straining or discarding the teabag. Add 35ml fresh lemon juice and 35ml simple syrup to the tea with two egg whites. Add into a half litre cream whipper and shake up. Charge with two canisters of nitrous. Keep refrigerated.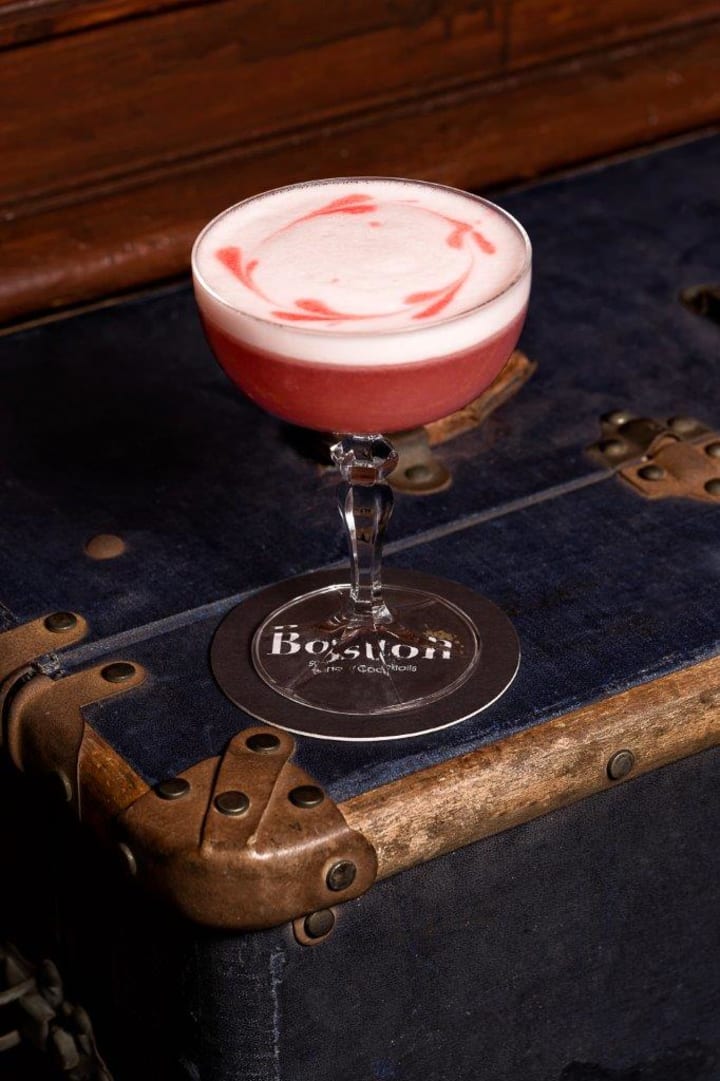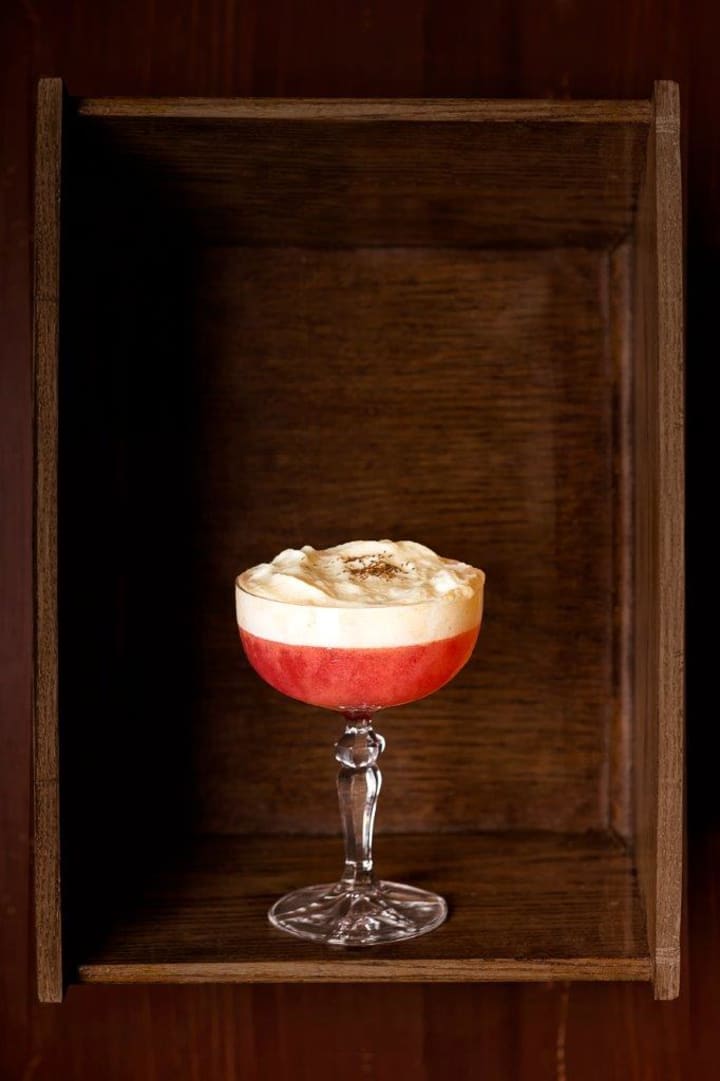 bars
bartenders
cocktails
how to
wine
About the author
Josh has worked in the food, drink and hospitality industry for the last 8 years and has been writing about it for 3. His favourite cocktail is a Penicillin, favourite spirit is all of them and his favourite drink of all is the next one.
Reader insights
Be the first to share your insights about this piece.
Add your insights