All About Liqueurs
Liqueurs, delicious on their own, can also be used to transform a number of cocktails. Expand your palate with these flavorful spirits.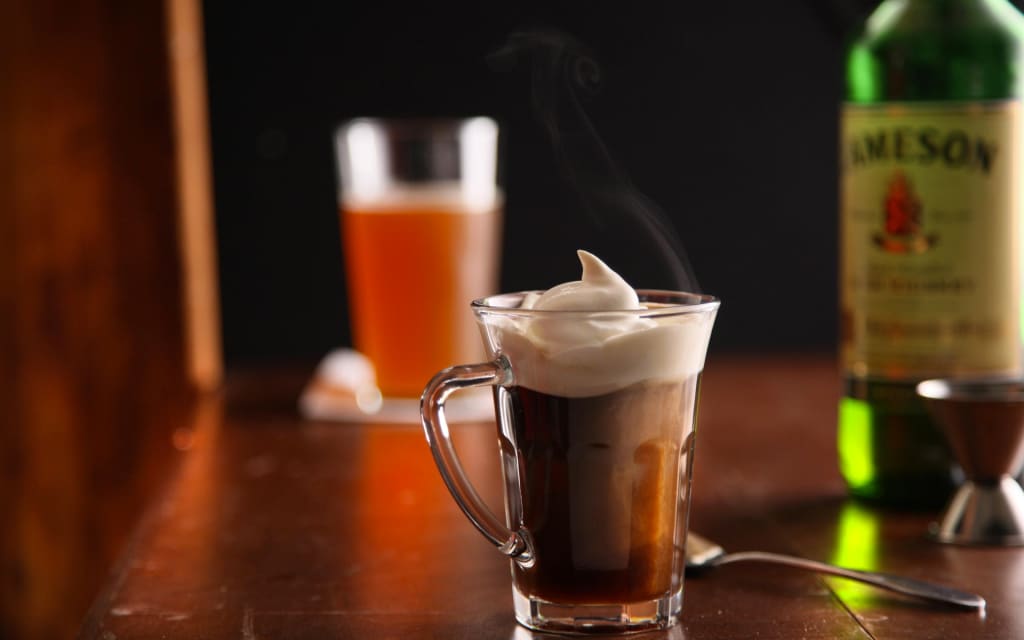 Liqueurs, those sweet after-dinner drinks, are available in a remarkable range of flavors, including apricot, mint, peach, cherry, coffee, and orange. Proprietary brands, whose exact formulations are closely guarded secrets, are more subtle in flavor and offer more complex tastes. Nevertheless, each has a dominant flavor that defines its particular personality and appeal, which also makes it a useful and intriguing ingredient in mixed drinks.
Some of the best known proprietary liqueurs (and their basic flavor) are Cointreau and Grand Marnier (orange), Tia Maria and Kahlúa (coffee), Godiva (chocolate), Rumple Minze (peppermint), Cherry Heering (cherry), Drambuie, Irish Mist, and Wild Turkey Liqueur (whiskey/ honey), Southern Comfort (whiskey/peach), and Goldschlager Cinnamon Schnapps. The so called herbal liqueurs—pungent and powerful—are more difficult to describe. Bénédictine, B&B, and Chartreuse are as unusual as they are well known.
All of these liqueurs, and many others, can be enjoyed straight up or over crushed ice, as a mist or frappé; the effect of cold is to diminish the sweetness and alcoholic bite of a liqueur, and to make it a more refreshing drink.
Tasty Liqueur Combinations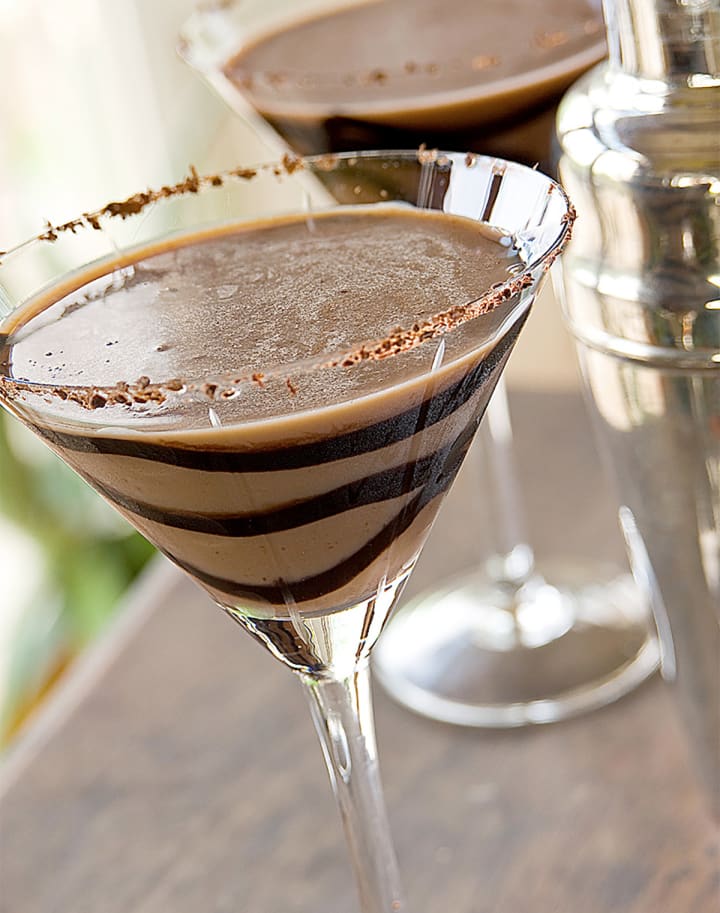 Many liqueurs also blend well with fruit juices. The cinnamon flavor of Goldschlager complements orange juice, and Southern Comfort is the basic ingredient of the Scarlett O'Hara Cocktail, made with cranberry juice and lime. The taste of any drink made with orange juice, such as a Mimosa or Tequila Sunrise, can be heightened by floating a dash of Cointreau or Grand Marnier on top of it.
Irish coffee—hot coffee, sugar, and Irish Whiskey topped with whipped cream—is one of the best known after-dinner drinks, but many liqueurs can be successfully substituted for the whiskey. Tia Maria, say, for Jamaican coffee, or Kahlua for Mexican coffee. Call it what you will, coffee also mixes very well with Bénédictine, DiSaronno Amaretto, and Romana Sambuca. Bailey's Irish Cream, with its subtle coffee/chocolate flavor, is another liqueur that goes well with hot coffee.
Cream and liqueur is another winning combination. The Mandatory is a blend of equal parts of Rumple Minze, Bailey's Irish Cream, and cream. At New York's iconic Rainbow Room, the bartenders put together equal parts of Cherry Heering, White Crème de Cacaa, and cream to create the famous Dusty Rose.
Other well known liqueur-based drinks are the Black Russian (Kahlua and Vodka) and the Rusty Nail (Drambuie and Scotch). The once popular Stinger is made with equal parts of brandy and white crème de menthe; a contemporary version might use vodka and Rumple Minze. Today, the most famous cocktail made with liqueur is probably the Margarita; tequila, lime juice, and cointreau is the classic mix, although some bartenders now use a dash of Grand Marnier.
Some combinations that seem unlikely turn out just fine—the Kentucky Colonel, for example, is bourbon with a dash of Bénédictine. And an old favorite that's been revived—and which tastes a lot better than it sounds—is a Blood & Sand, made with equal parts of scotch, Cherry Heering, sweet vermouth, and orange juice.
The always popular martini, has resulted in some unusual combinations whose only relation to the classic mixture of gin and vermouth is that they are served in a martini glass. The Chocolate Martini consists of vodka and a dash of chocolate liqueur, such as Godiva; the Tequila Martini is a mixture of tequila, cointreau, and Grand Marnier, and the South Beach, served in a Martini glass, combines equal parts of Campari, amaretto, and orange juice.
Liqueurs are historical descendants of herbal medicines; they were made in Italy as early as the 13th century and were often prepared by monks. Nowadays, liqueurs are made worldwide and are served in many ways: by themselves, poured over ice, with coffee, mixed with cream or other mixers to create cocktails and are often served with or after a dessert. Liqueurs are also used in cooking. These unsung heroes of the spirit world often add the exact right amount of sweetness to complete a drink, no matter which flavor you're seeking.
Reader insights
Be the first to share your insights about this piece.
Add your insights