360° Research Solutions: Navigating the Journey from Ideation to Implementation
By Lawrence Luke
Preamble
As we embark on any project, whether it's launching a new product, expanding a service, or implementing a change, it is essential to clearly understand the needs, goals, and challenges we face. The path to success requires careful planning, strategic thinking, and reliable data to guide us. That's where 360° Research Solutions comes in.
Data Collection
At 360° Research Solutions, we believe that successful project management begins with effective data collection. With our cutting-edge data collection tools such as ODK, Kobo, Smart Survey, Survey Monkey, and Survey Solutions, we ensure that data is collected in a timely and efficient manner.
Our team of experienced researchers knows how to design surveys and questionnaires that are clear, concise, and unbiased, ensuring that the data collected is of the highest quality. We also help our clients identify the best sampling methods to ensure that the data collected is representative of the population of interest.
Data Analysis
Once the data is collected, it needs to be analyzed to provide insights that help our clients make informed decisions. Our team of experts uses Excel, SPSS, STATA, and GIS to analyze data, providing our clients with valuable insights that can inform project strategy and decision-making.
We ensure that our analysis is precise, accurate, and easy to understand, so that our clients can confidently move forward with their projects.
Proposal Writing
Writing a proposal is a crucial part of any project. Our team of experienced writers can help you write compelling and persuasive proposals that will increase your chances of securing funding. We ensure that our proposals are well-structured, concise, and meet the requirements of the funding agencies.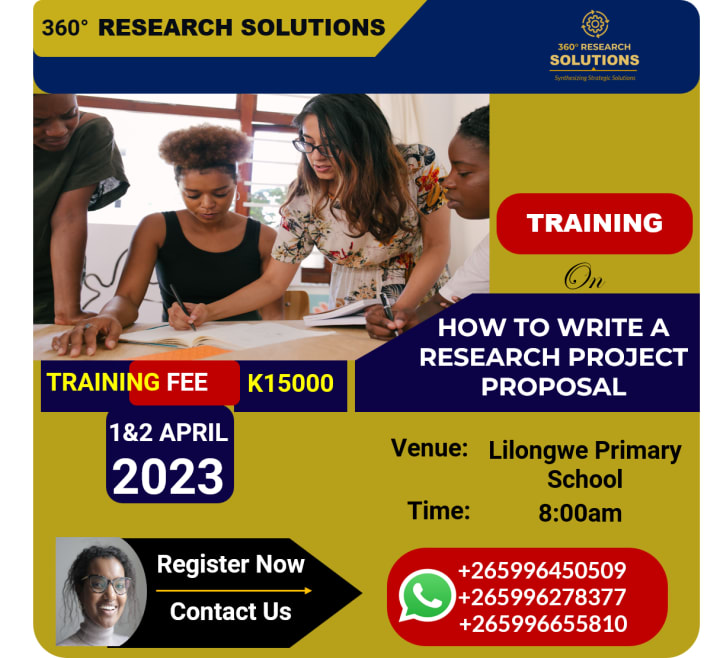 We work closely with our clients to understand their goals, objectives, and challenges, ensuring that the proposal we create reflects their vision and mission.
Graphic Designs
Effective communication is also essential to project success. At 360° Research Solutions, we understand the importance of visually appealing designs to convey messages effectively. Our graphic design team can help you create visually appealing logos, certificates, business cards, flyers, and more.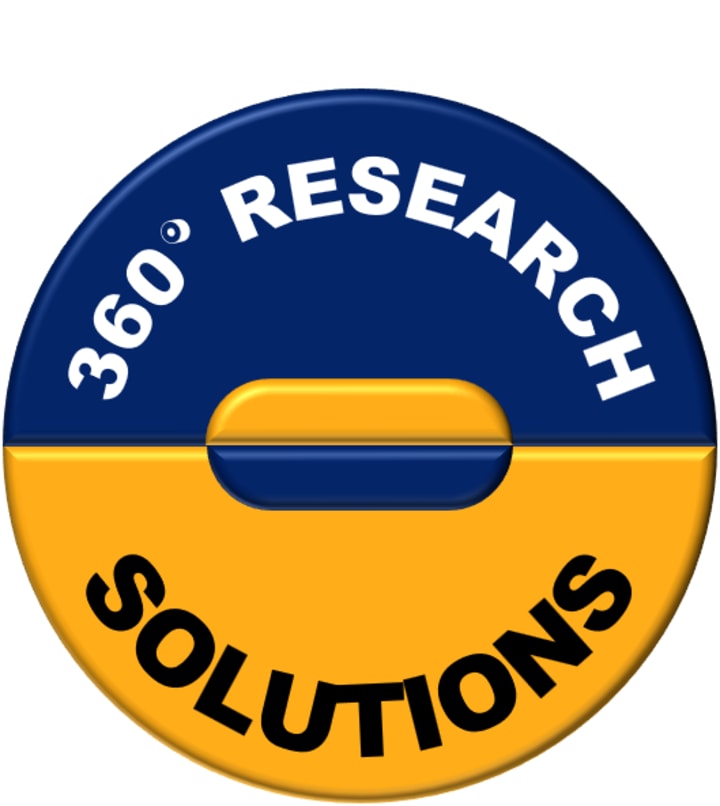 We ensure we tailor our designs to your needs and convey your message effectively. Our designs are not only aesthetically pleasing, but also reflect the values and goals of your organization.
Thesis and/or Dissertation
Writing a thesis or dissertation can be a daunting task, but with the right guidance and support, it can also be a rewarding experience.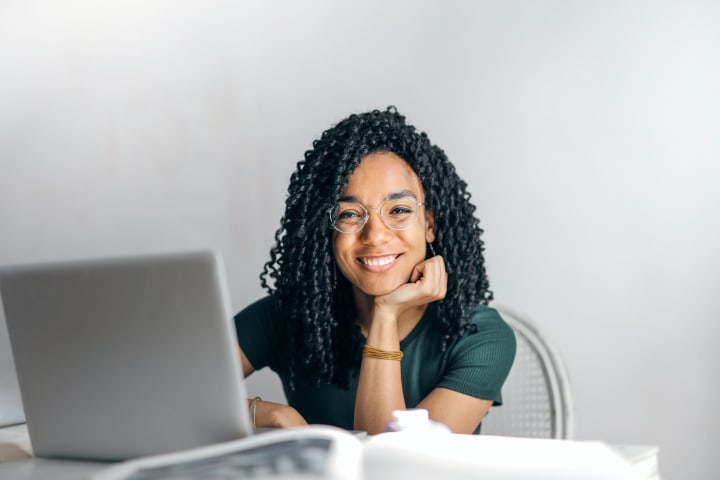 Our team of experts can provide guidance and support throughout the writing process, using tools such as LaTeX, JabRef, Mendeley, and Qippa to ensure that your thesis or dissertation meets the highest standards. We work closely with our clients to ensure that their research is structured, organized, and presented in a clear and concise manner.
Writing and Proofreading:
Effective writing is essential for communicating ideas clearly and persuasively. Our team of expert writers can help you produce high-quality content for your project, including reports, articles, and academic papers. We provide proofreading and editing services to ensure that your writing is error-free and meets the highest standards of grammar, spelling, and punctuation.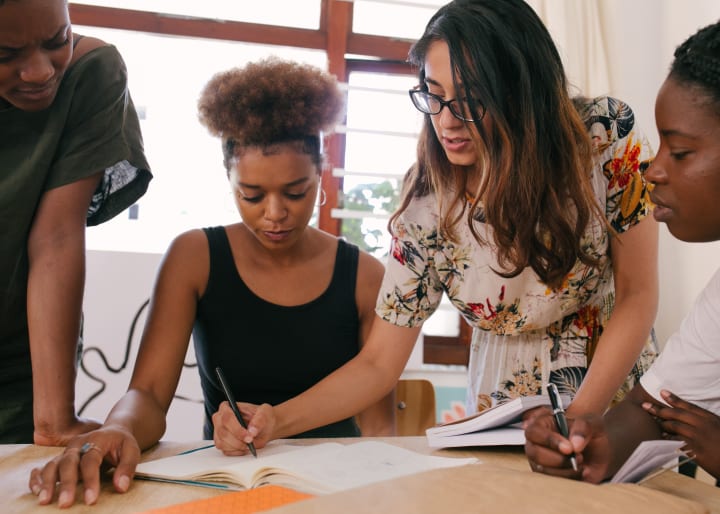 At 360° Research Solutions, we understand that writing is a process that requires careful planning, drafting, and revision. Our writers work closely with clients to ensure that their ideas are conveyed clearly and effectively. We provide feedback and suggestions for improvement to help our clients achieve their writing goals.
In addition to writing and proofreading, we also offer formatting and referencing services. Our team is familiar with various citation styles such as APA, MLA, Harvard, and Chicago, ensuring that your work adheres to the relevant standards. We also use specialized software tools such as Grammarly and Turnitin to ensure that your writing is free of plagiarism.
With our writing and proofreading services, you can be confident that your project will be polished and professional. Whether you need help with a report, article, or academic paper, we can provide the support you need to achieve your goals.
Conclusion
In conclusion, 360° Research Solutions offers a comprehensive range of research solutions to help organizations manage their projects from ideation to implementation. Our services are tailored to meet the needs of our clients, and we ensure that our work is of the highest quality. We understand the importance of accurate data collection, precise data analysis, effective communication, and high-quality writing in project management, and we strive to provide our clients with solutions that meet their unique needs. With 360° Research Solutions, you can be confident that your project will be a success, from ideation to implementation.
Contact 360° Research Solutions
If you are interested in learning more about how 360° Research Solutions can help your business achieve success through comprehensive research solutions, please do not hesitate to contact us.
You can reach us through our WhatsApp number of +265996655810, or by email at [email protected]. Our team of experienced professionals is always ready to assist you in finding the best research solutions that fit your specific needs.
At 360° Research Solutions, we are committed to providing our clients with the highest quality research services and unparalleled customer support. Contact us today to learn more about how we can help your business thrive in today's competitive market.
Reader insights
Be the first to share your insights about this piece.
Add your insights