10 Easy Pumpkin Spice Cocktails You Need to Try This Fall
From pumpkin-packed party punches to spiked pumpkin eggnog, here are some festive and delicious pumpkin spice cocktails for you to make this fall season.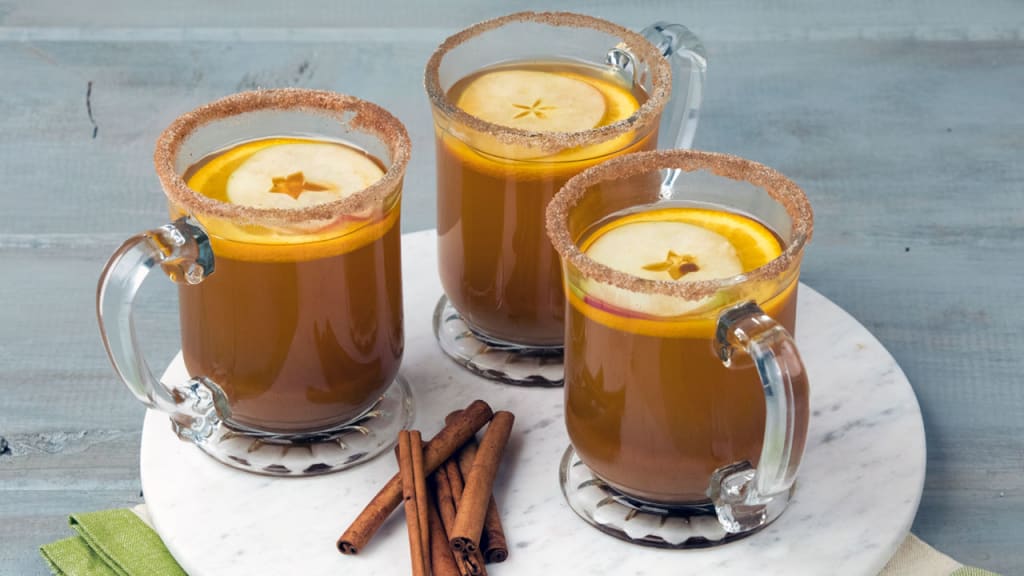 We all know it: when the leaves start changing color, it's time for pumpkin everything. Candles. Lattes. Pie. Now add cocktails to that list and happy hour just got a little more basic. Some people can't get enough pumpkin during the fall season, while others have to pike their pumpkin battles. No matter what camp you fall into, these pumpkin spice cocktails are the perfect pick-me-ups for the season.
When most people think of a daiquiri, they picture an extremely sweet blended drink like a piña colada or a strawberry smoothie. A true daiquiri, however, is sophisticated and flavorful without being too difficult to make. This recipe is mostly traditional, but the addition of some pumpkin puree for an added layer of flavor.
Pumpkin Pie Cocktail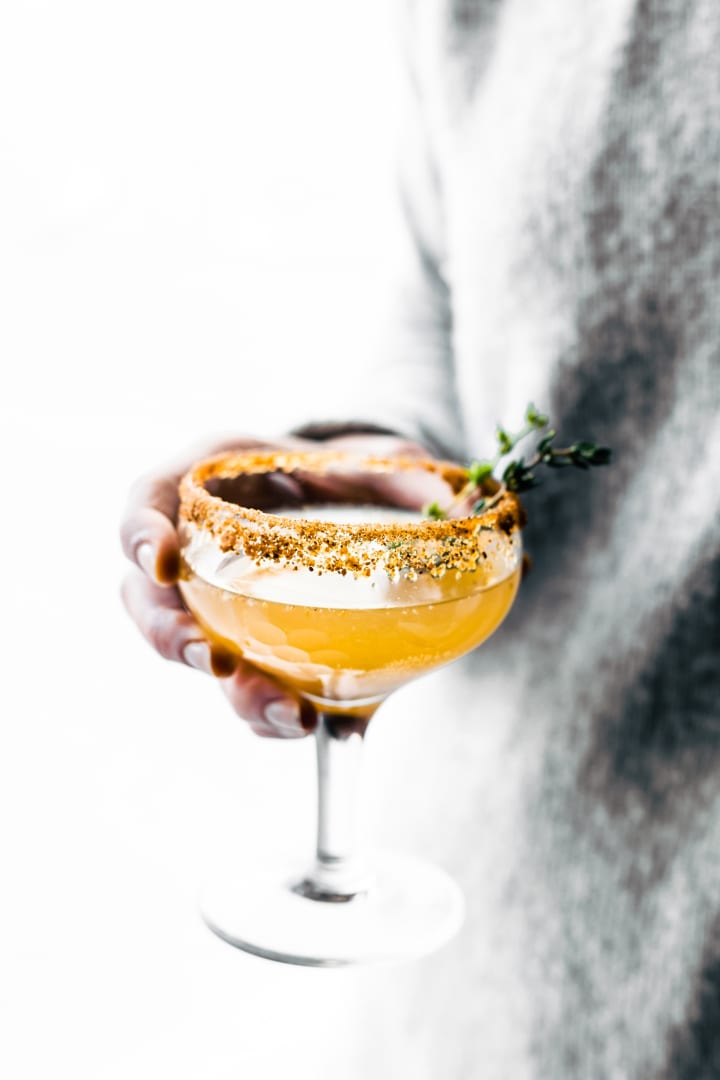 You may find variations of this recipe under the name "Pumpkin Pie Martini." Personally, I'm not crazy about the trend of referring to so many different cocktails as variations on the martini. So for now, I'm just going to call this a Pumpkin Pie Cocktail.
In any case, the recipe consists of 2 oz vanilla vodka, 1 oz pumpkin puree, 0.5 oz caramel syrup, and 1 tsp pumpkin pie spice. Mix all the ingredients with ice in a cocktail shaker and strain into a glass rimmed with additional pumpkin pie spice.
The sour is a beautiful, perfect recipe for cocktails, and any spirit works well in this format. The Whiskey Sour is the most popular sour that is actually called a "Sour," although I'll remind you that other popular cocktails, like the immensely popular Margarita, are essentially sours in disguise. Anyway, the Gin Sour is a criminally under-recognized cocktail, and this variation makes it one of the most complex pumpkin spice cocktails you'll enjoy this fall.
Pumpkin Spice Eggnog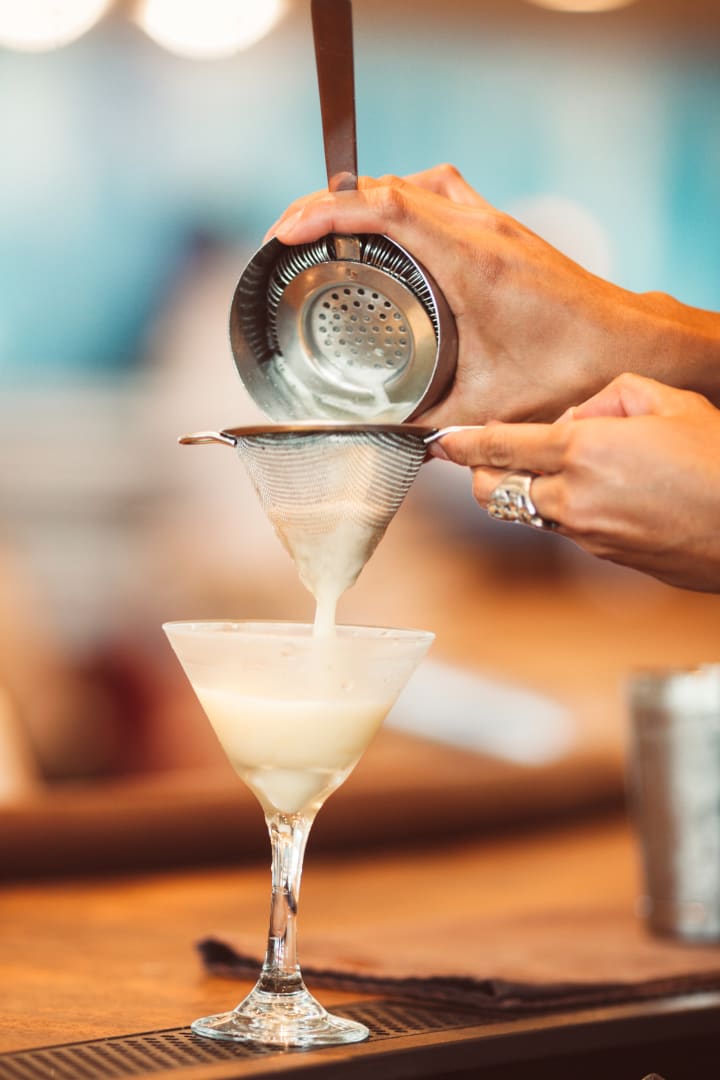 One of my favorite cocktails to make during the cold months is a nice eggnog. While spiking a store-bought eggnog is certainly acceptable, it's surprisingly easy to make a single serving of fresh eggnog in a cocktail shaker using—believe it or not—an egg. This recipe traditionally uses brandy or bourbon, but I see no reason why pumpkin spice rum wouldn't make an amazing substitution.
Add a single whole egg (that means the egg yolk and the egg white) to your cocktail shaker along with 2 oz of pumpkin spice rum, 2 oz of milk, and 0.5 oz of simple syrup. (If you can't find pumpkin spice rum, regular spiced rum works well too.) Shake vigorously without ice to emulsify the egg, then shake again with ice to chill it down. Pour into glasses and top with pumpkin pie spice.
One of my favorite cold weather cocktails is an Irish coffee. Traditionally, this involves Irish whiskey and brown sugar mixed into a cup of coffee and topped with whipped cream. This is brought to a whole new level by the addition of Irish cream (e.g., Bailey's).
It is ridiculously easy to turn store-bought pumpkin spiced lattes into your own pumpkin spice Irish coffee simply by adding a shot of your liquor of choice to your favorite pumpkin spice latte. Irish whiskey naturally lends itself well to this cocktail, as do vodka and tequila.
Spiked Hard Pumpkin Cider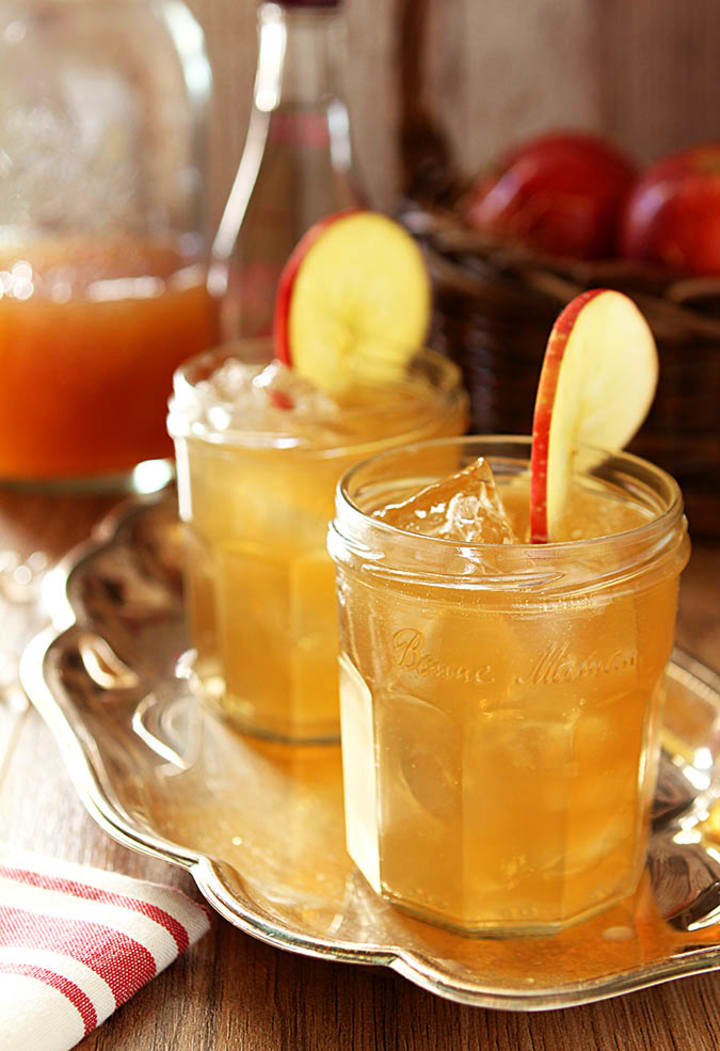 I'm a big fan of hard apple cider year round as a sweeter, tarter alternative to beer. While apple cider remains a very viable drink option in fall, many cider mills shake things up in autumn by producing a limited run of pumpkin cider. While hard pumpkin cider on its own is certainly tasty (and many of them are quite strong), adding a shot of ginger liqueur adds a unique flavor and an additional layer of complexity to an already delicious drink. And if adding a shot of liqueur to the best cider beer sounds ridiculous to you, I would like to cite the Boilermaker (traditionally a beer and a shot of whiskey) as precedent!
The inherent autumn-ness of whiskey lends itself incredibly well to pumpkin spice cocktails. The trick, however, is allowing the unique flavor of pumpkin to accentuate the whiskey without masking its complexity. This riff on an Old Fashioned, the granddaddy of all cocktails, is a perfect candidate for a whiskey cocktail to drink this fall.
Pumpkin Spiced Hot Cocoa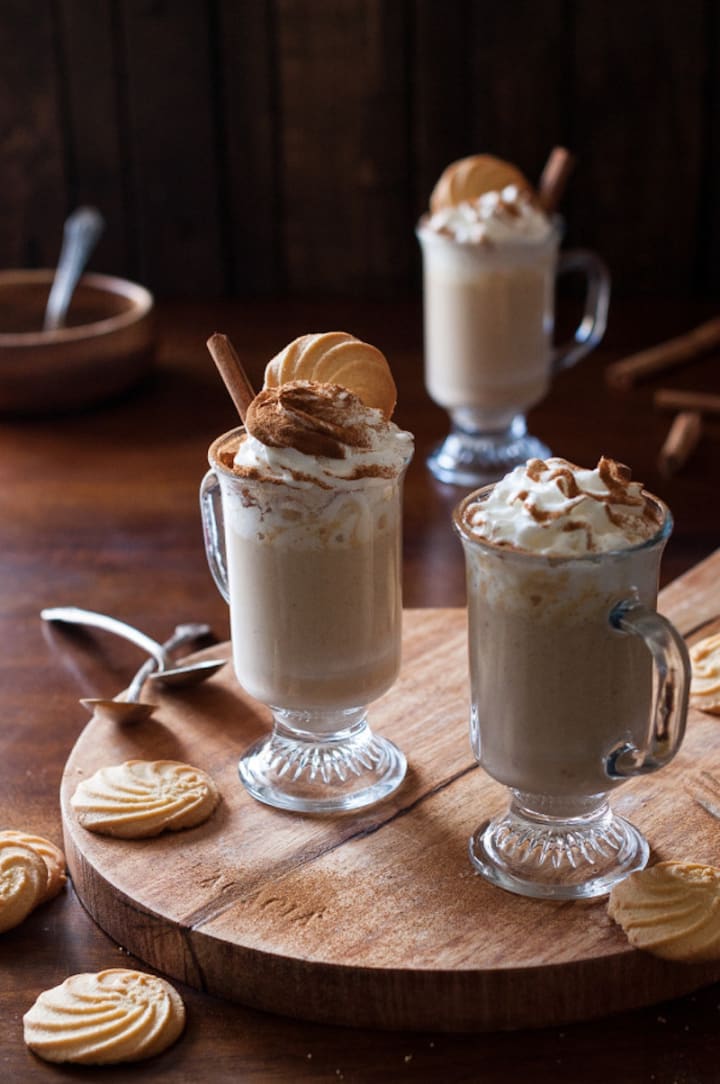 Sometimes I'm in the mood for pumpkin spice cocktails that require exact measurements and specific ingredients, but other times I feel like something that I can make without even having to think about it. This recipe is for the latter, and it couldn't be simpler.
The first step is to make hot chocolate via whatever method works for you, whether than means melting chocolate with cream on the stove or adding hot water to a powdered hot chocolate mix. Pour in a liberal dose of pumpkin spice rum, and that's about it. If you're feeling fancy, sprinkle some pumpkin pie spice over the top, but by no means should you feel obligated.
I don't know what it is about tequila, but it's not a very easy spirit to use in pumpkin spice cocktails. So with this recipe, I'm going with a pumpkin-laced take on the most popular tequila cocktail in the United States: the Margarita. This Pumpkin Spice Margarita contains the usual suspects—tequila, Cointreau, etc.—plus the addition of some pumpkin puree and tradition pumpkin pie spices.
Pumpkin Bourbon Punch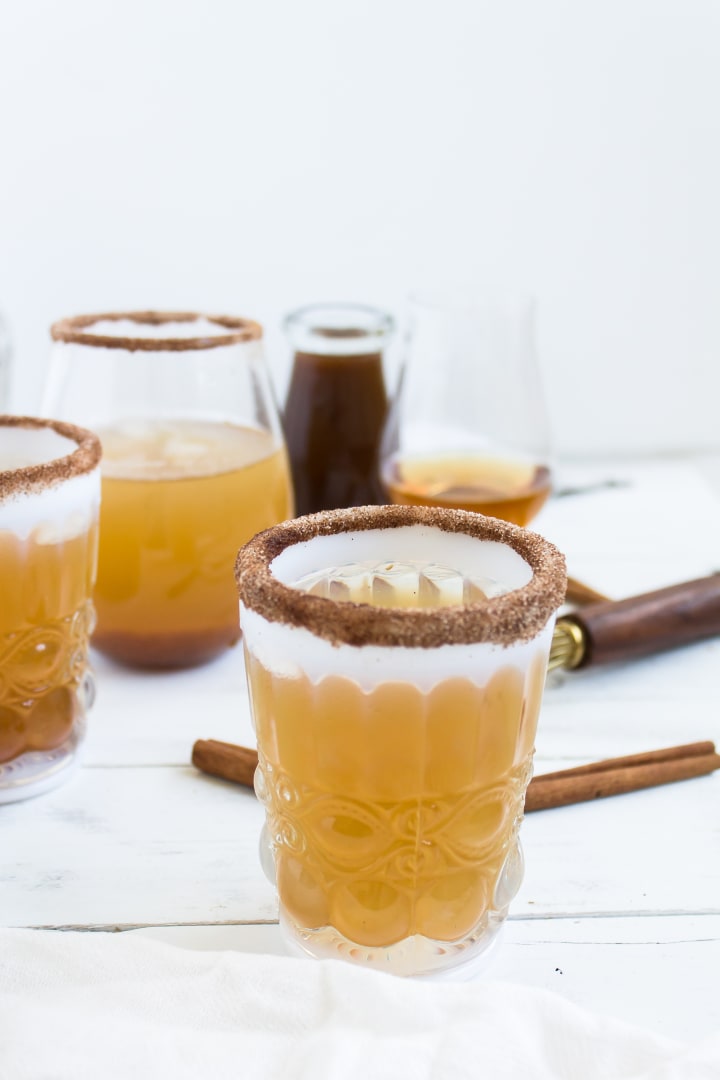 Punch has enjoyed popularity as a party drink of choice for centuries, but the art of a well-made alcoholic punch has disappeared from many households. This recipe combines many beautiful autumnal flavors with classic punch ingredients, making it a must for your next fall gathering.
For this simple bourbon cocktail recipe, mix 1 cup of bourbon, 1/3 cup of pumpkin puree, 1/3 cup of lemon juice, and generous portions of fresh ground ginger and ground cinnamon in a large bowl. Just before serving, top off the mixture with 1.5-2 cups of ginger beer. Hard cider works well in place of the ginger beer, but don't expect your guests to be able to stand very well after two or three glasses of that.
Reader insights
Be the first to share your insights about this piece.
Add your insights