Warming Whiskey Cocktails to Sip This Fall
Looking for a little kick in your drinks as the weather cools down? Try some of these warming whiskey cocktails to sip this Fall.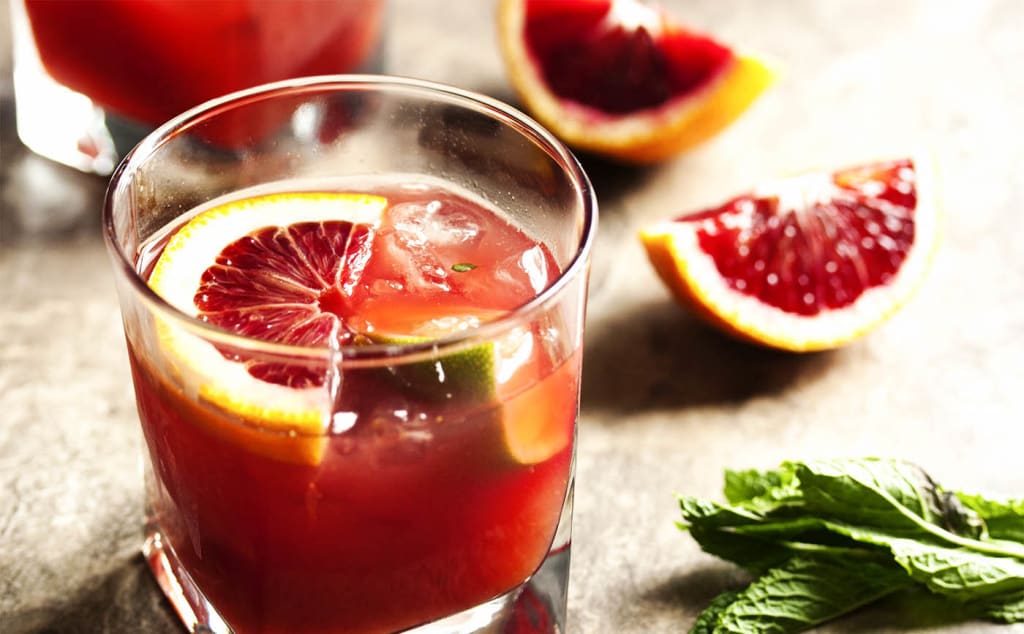 Not everybody loves wine in their cocktails, nor do people want to take the easy route by buying ready to drink cocktails. No, when it comes to Fall, people want a kick, an eccentric flavor, and a little bit of fireplace warmth in their alcoholic drinks. A nice cinnamon stick garnish, some sweet vermouth, angostura bitters, and maybe a few egg whites can all make this year's Fall one you'll never forget.
Not many cocktails offer that crisp, holiday feel we all love other than a big ole' glass of whiskey. But, if your regular old Manhattan just isn't cutting it out for you, than maybe you should go a different route. What better way to make this year's Hallowthankmas months special, than by making some warming whiskey cocktails to sip this Fall.
Chai Manhattan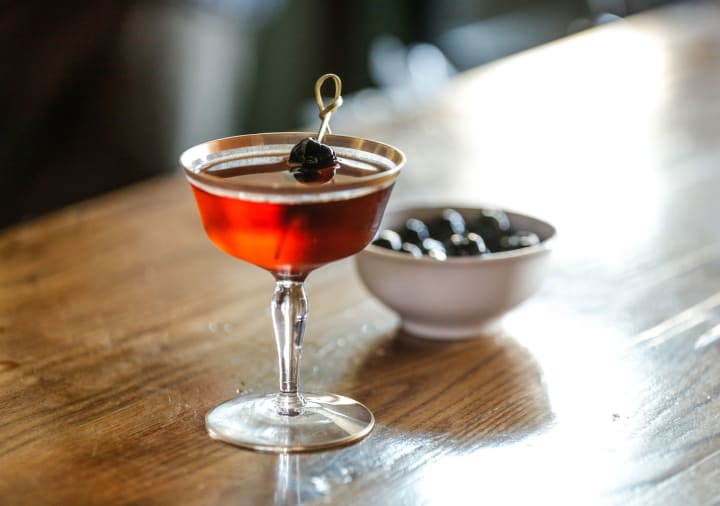 This interesting, yet reserved drink puts most other Fall cocktails to shame with its simplicity, and superb taste. It's got this warm and tangy flavor that sizzles the body from the inside out, thanks to a garnish of bitter balls.
To make the Chai Manhattan, serve up a mixture of half ounce chai tea syrup, a quarter ounce of Martini Rossi sweet vermouth, and two quarter ounces of rye whiskey. Don't forget the bitter balls!
Toasted Pecan Old Fashioned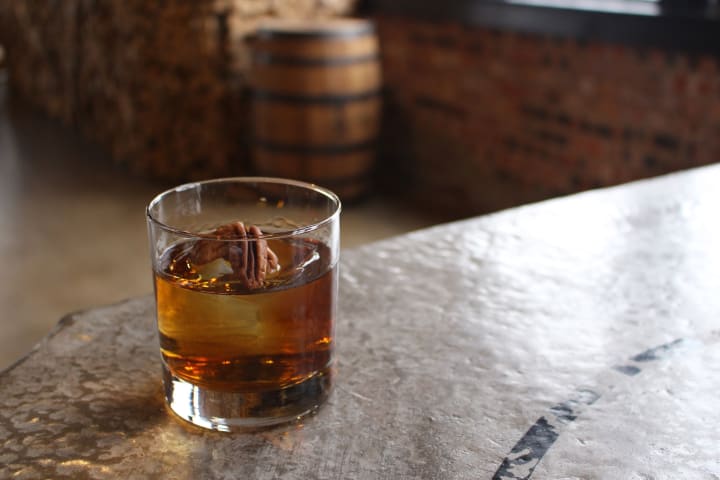 This is one of the more difficult mixtures to make on this list of warming whiskey cocktails to sip this Fall, the Toasted Pecan Old Fashioned. This one's the best to make for holiday get togethers, so pick up some sweet vermouth and some cinnamon sticks for a treat to enjoy while opening presents.
If you like your whiskey old fashioned, you'll enjoy this blend of toasted pecan whiskey, which is a half cup of toasted pecans and 1 and a half cups of bourbon, mixed with a sugar cube and 4 dashes of Angostura bitters. All you need now is a hearth and some sleigh bells.
Scaling Mount Hillaby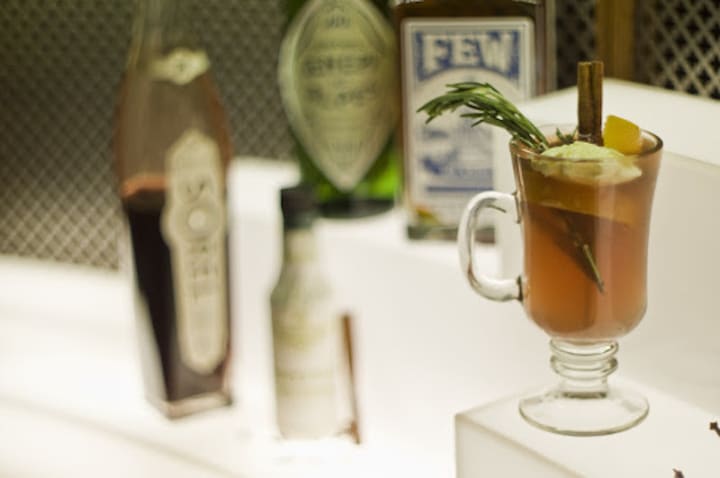 With a name like that, we couldn't resist making it one of the most warming whiskey cocktails to sip this Fall. Scaling Mount Hillaby is a Chicago delicatessen that mixes spice with citrus in this flavor packed libation.
Use 2 ounces of whiskey, 1 half ounce of Sorel Liqueur, 1 ounce of Génépi Alpine Liqueur, a tablespoon of grapefruit bitters, and 4 to 5 ounces of hot water to create this fantastic drink for any Fall festivity.
Blood Orange and Bourbon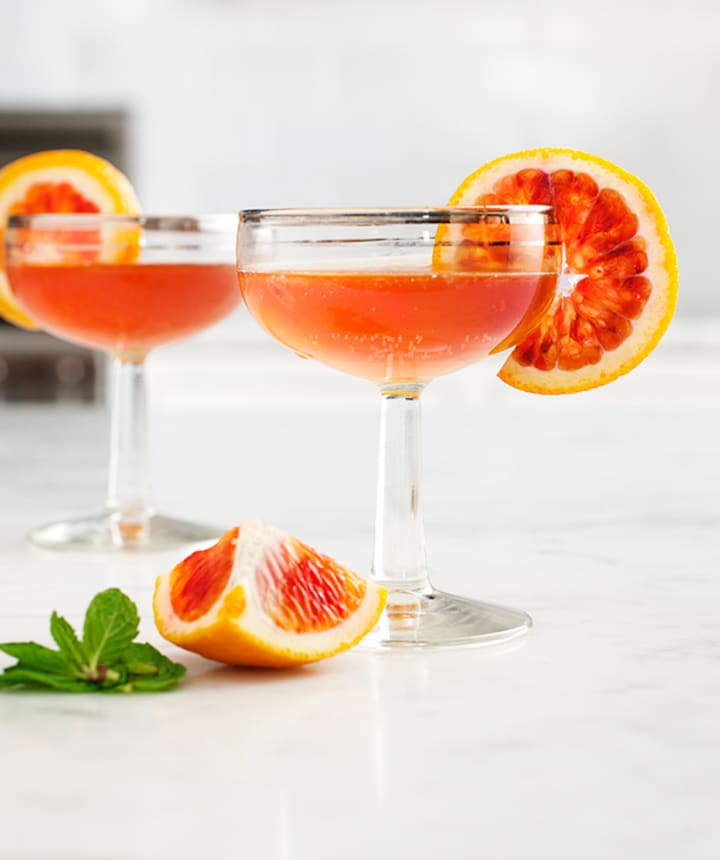 This simple to make drink mixture is an amazing addition for both winter and summer, bringing warmth to any table. Its better known for being one of the best warming whiskey cocktails to sip this Fall, and can make your morning egg whites that much more pleasurable.
The Blood Orange and Bourbon blends a half cup of blood orange juice, 5 tablespoons of bourbon, 3 drops of Angostura bitters, a splash of sparkling water, plus orange slices and sprigs of mint for garnish.
Bourbon Pumpkin Shrub Cocktail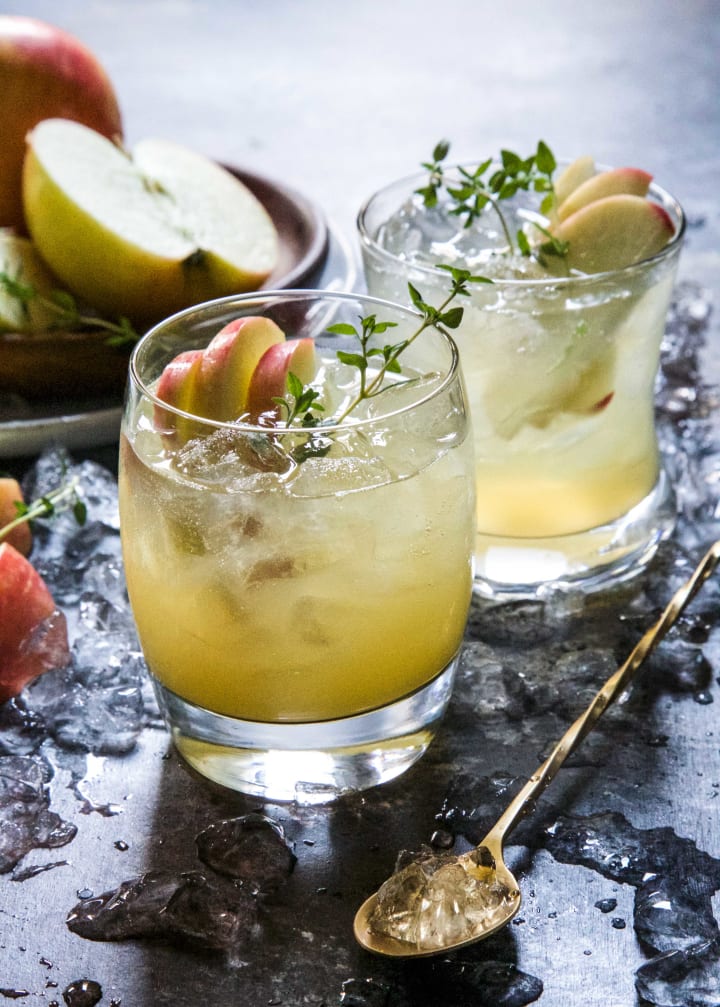 This tasty, yet not too sour beverage has the perfect balance of alcohol and pumpkin for all of your Halloween winter needs, making it one of the best warm whiskey cocktails to sip this Fall. You can't miss out on this one with Halloween right around the corner!
The Bourbon Pumpkin Shrub Cocktail takes ginger beer, 1.5 ounces of bourbon and pumpkin shrub, plus 1 teaspoon of maple syrup, which subdues that sour taste just a hint to give it a fine, warm feel.
Kentucky Mule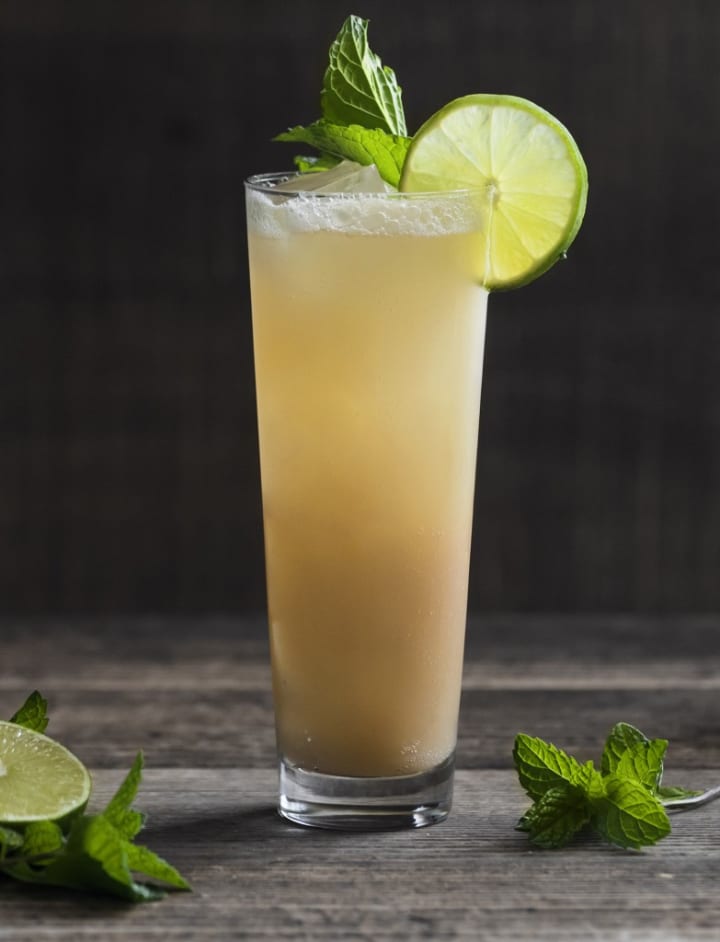 If you're like me and tell your bartender to pry the Moscow mule mug from your cold and lifeless fingers, then the Kentucky offshoot is an instant go to. Plus, it's one of the most fun, warming whiskey cocktails to sip this Fall.
To make the Kentucky Mule, follow the same rules of a Moscow Mule, mixing 6 ounces of ginger beer with a half ounce of lime juice, only this time use 2 ounces of bourbon instead of vodka, then garnish with a sprig of mint.
Vietnamese Irish Coffee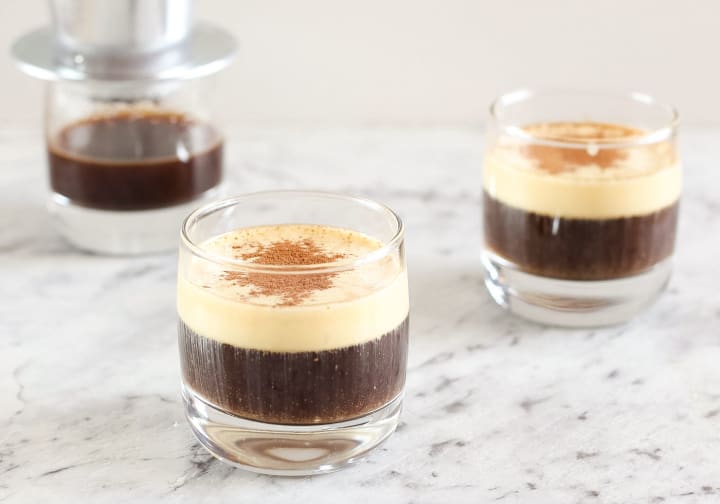 This one, a truly warming whiskey cocktail to sip this Fall, really gives nighttime coffee a whole new meaning. It may not be a traditional version of the all-too popular drink, but it sure beats the hell out of it in taste.
The Vietnamese Irish Coffee uses 2 shots of espresso and Irish whiskey, then mixed into sweetened condensed milk. It's probably the easiest on this list to make, just don't stay up all night drinking it. Don't forget a few cinnamon sticks for that extra holiday flavoring.
Hot Mentha Mess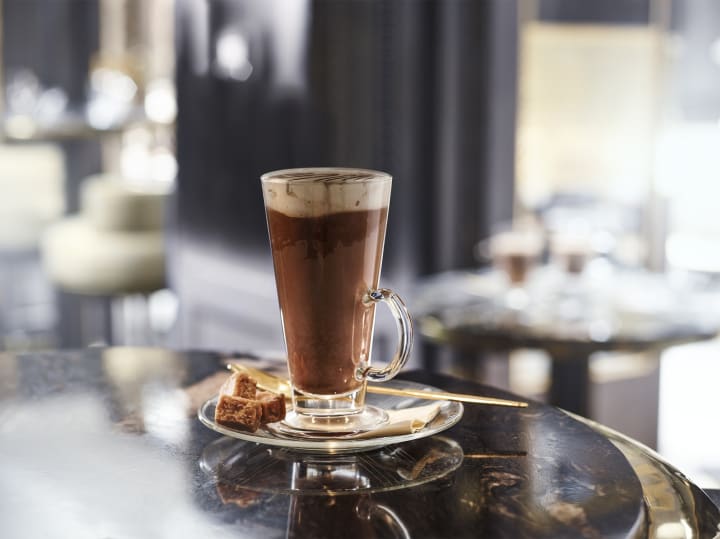 As one of the coziest of warm whiskey cocktails to sip this Fall, The Hot Mentha Mess gives hot chocolate fans something to die for, because it's a perfect beverage for the really cold and snowy days. It's even better when you add some cinnamon sticks to the final product.
By mixing 6 ounces of hot chocolate, 2 pinches of cayenne, 1 ounce Fernet Brancamenta and Four Roses Bourbon, plus a marshmallow and a mint sprig as garnishes, the Hot Mentha Mess can easily be yours today.
Chancellor Cocktail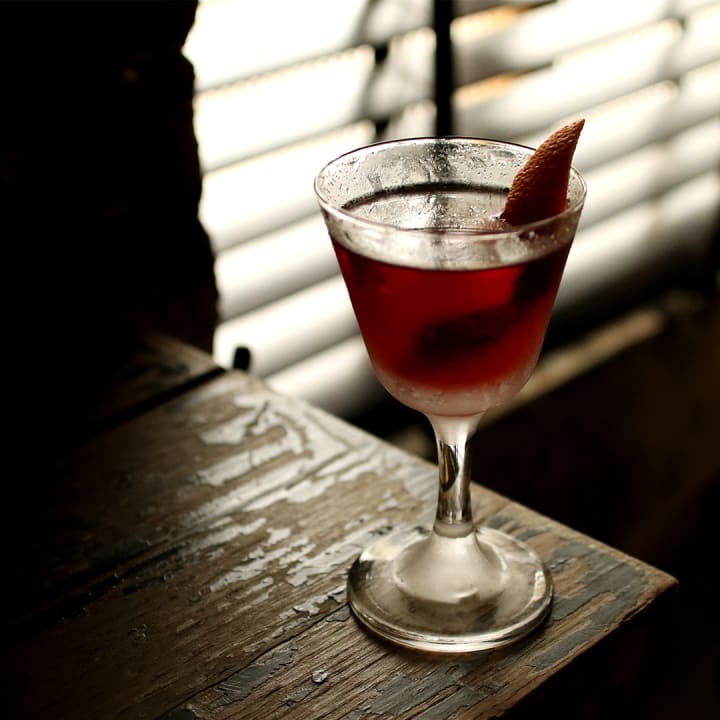 A great warming whiskey cocktail to sip this Fall is the Chancellor cocktail, which takes 2 ounces of whiskey, 1 ounce of ruby port, a half ounce of French vermouth, and 2 dashes of orange bitters.
This is the concoction for the manly men, the preferred club drink or billiards beverage, a staple within the Queens area for its popularity among university presidents. Hence, it was forever deemed Chancellor.
Seaside Toddy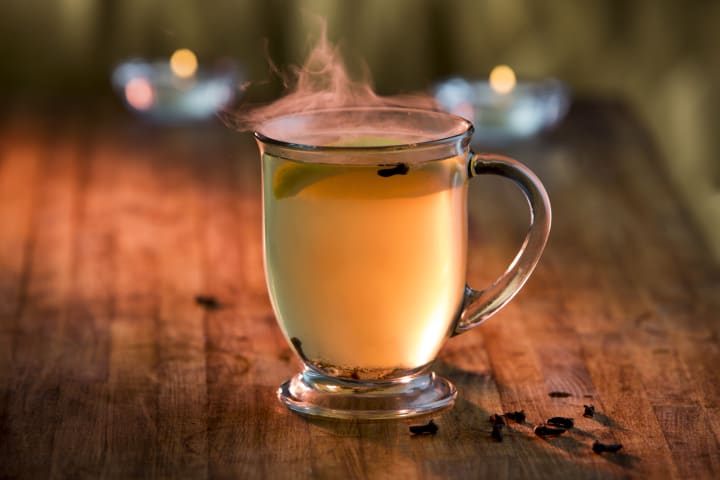 If you love hot toddy, than the cozy Seaside Toddy is for you, but don't let it fool you: it gives a whole new meaning to seaside. While you may want to be drinking this at the beach, it leans closer to being a part of the warming whiskey cocktails to sip this Fall, because it utilizes juniper berries in its creation.
To engineer this crazy looking beverage, grab 2 ounces of Scotch whisky, 1 ounce Genièvre syrup, three quarters cranberry juice, and 4 ounces hot water. Garnish with some rosemary sprig and lemon zest, then you're somehow transported seaside, yet still stuck in the Fall mood.
Kentucky NyQuil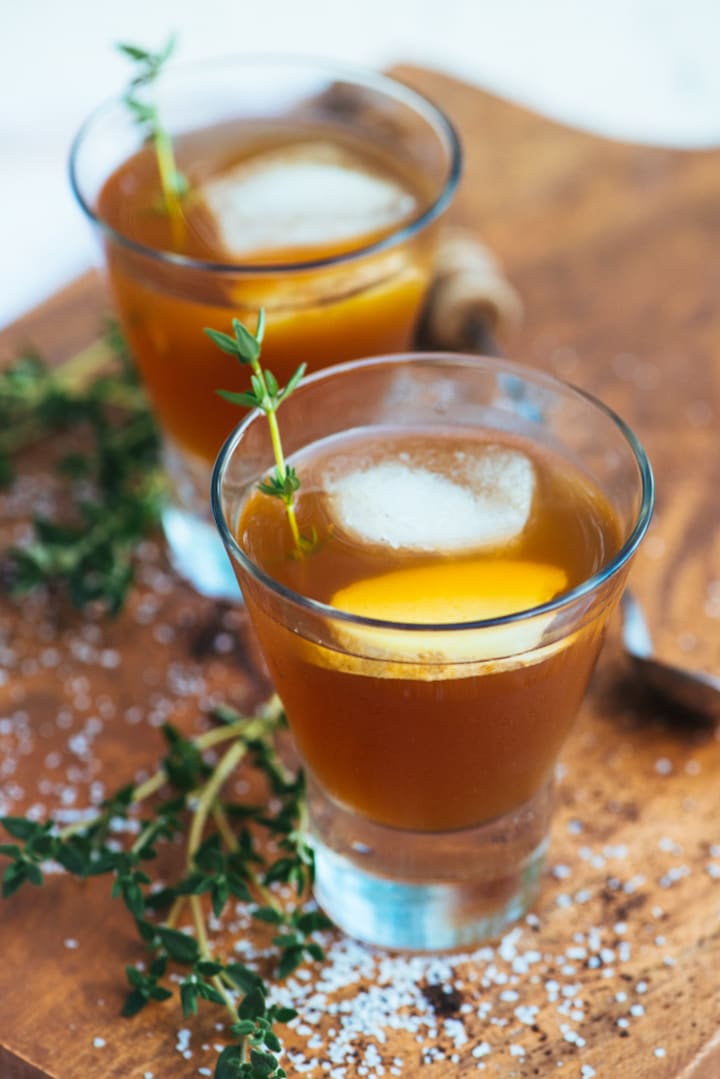 While it may not be the best medicine to clear up that cold with, the Kentucky NyQuill is a perfect addition to the warming whiskey cocktails to sip this Fall, because it's sweet and tangy, plus adds that syrupy taste we all love.
Mixing 2 ounces of bourbon, one third ounce of honey and ginger syrups, half ounce of lemon juice, and 5 ounces of hot water, the Kentucky NyQuill can be your preferred medication for any cold nights coming this Fall. Get some egg whites to make this perfect concoction that much better.
Steadfast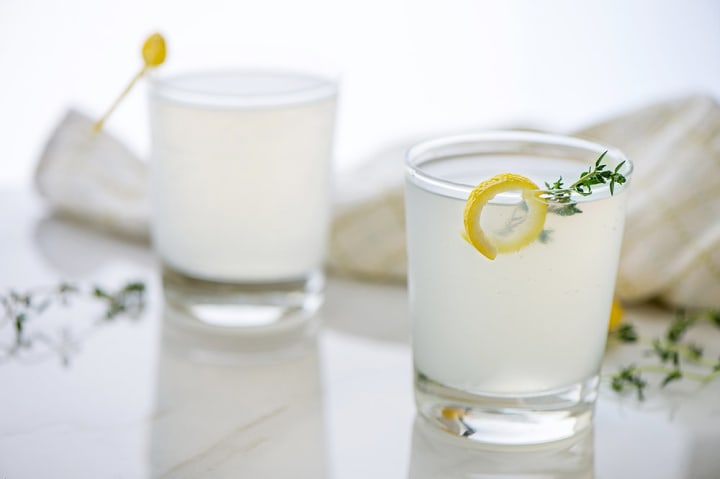 Stand tall this Fall with the Steadfast, an interesting whiskey concoction that puts fruit together with rich flavor and makes it one of the best warming whiskey cocktails to sip this Fall. Make it even more special with hot toddy and some angostura bitters, giving it that much needed holiday flavor.
To make the Steadfast, mix 2 ounces of bourbon with 1 ounce of maraschino liqueur, then add 4 to 5 dashes of Peychaud's bitters. To garnish, add a cherry and orange twist for a real exciting and flavorful cocktail.
About the Creator
Thinking in nodes of progress, futurism, science, culture, and existence. I experience life in a number of ways, pertaining to mathematical concepts mixed with rich flavors of art.
Reader insights
Be the first to share your insights about this piece.
Add your insights