Simple Bourbon Cocktail Recipes Everyone Should Know
Impress your guests with these simple bourbon cocktail recipes!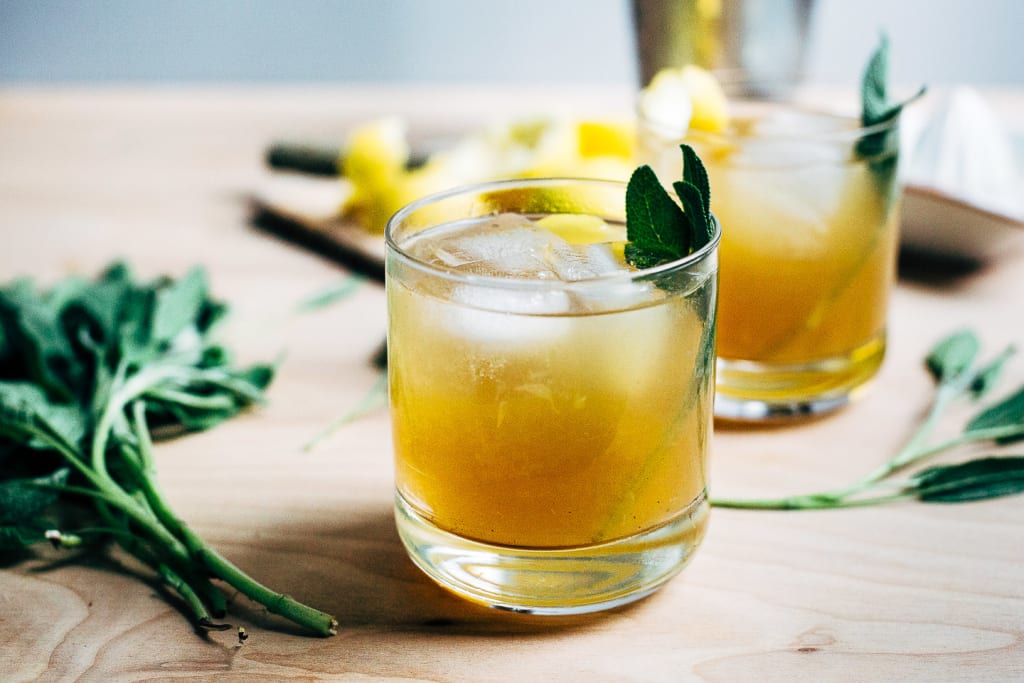 If you have gotten past the confusion between whiskey and bourbon (spoiler, all bourbon is whiskey, but not all whiskey is bourbon), and you understand that bourbon is always made in the U.S., stored in new charred oak barrels, and distilled to no more than 190 proof, then you are ready to expand your horizons and try some simple bourbon cocktail recipes.
In fact, if you have fallen in love with bourbon, you will want to introduce others to its many delights, and these cocktails are a great bourbon made easy course. Of course, you may just be looking for a few ways to show off your at-home bartending skills, and when you add bourbon cocktails recipes to your repertoire, you are sure to impress everyone.
Now, you might be among what one writer referred to as the "purists [who] believe bourbon is too good for cocktails," but on that point we must beg to differ. With some simple bar tools (cocktail shaker, a homemade simple syrup or two, and a stylish rocks glass), you'll be able to put together sophisticated bourbon cocktails that highlight the flavor of the bourbon without overwhelming it or burying it in other mixers or accents.
Gold Rush
Still another of the must-know and must-try simple bourbon cocktail recipes is the iconic Gold Rush. Made with hot water, honey, bourbon, and lemon, it is surprisingly tasty. Add 3 tablespoons of honey to a mixing bowl and pour in 2 tablespoons of hot water. Whisk to dissolve then add 1/2 cup of bourbon and 4 tablespoons of fresh lemon juice. Whisk and then pour into a cocktail shaker with ice to cool. Strain into 2 glasses and enjoy!
Shiso Bourbon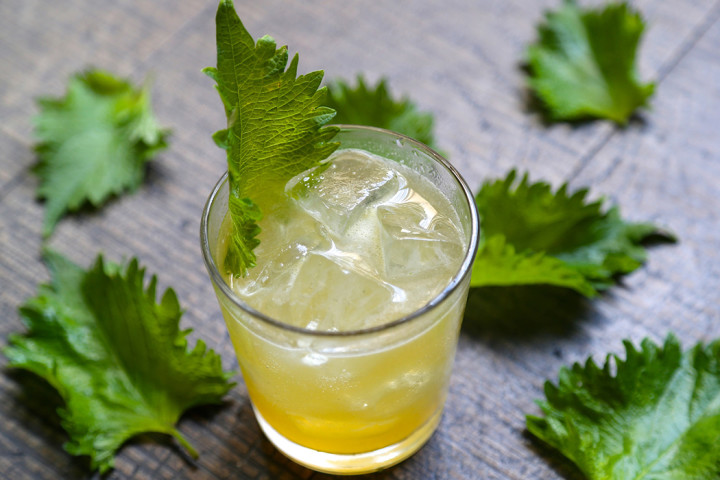 To prove that, let's begin with one of the most refined and simple bourbon cocktail recipes—the Shiso Bourbon.
You may read this and think it familiar to a mint julep, which is a whiskey cocktail everyone should know, and it does have some hints of that classic, but in a far lighter and breezier way. To make it is simple—create a simple syrup using 1 cup of sugar, 1 cup of water, and a generous handful of shiso leaves (mint can do in a pinch, but make it the best mint you can find). Then pour ice into your glass, add 2 jiggers of your preferred bourbon, 3/4 jigger of syrup, and 1/2 jigger of lime juice. Add a splash of club soda and stir.
Just those few ingredients and you have an amazing experience, but if you are eager to stick to a more traditional presentation, why not try the latest craze—the Mule?
Moscow Mule
Based on the iconic Moscow Mule that first appeared in the 1950s, this recipe has a few more ingredients, but is still remarkably simple. The history of the Moscow Mule is also very interesting. Just add crushed ice to your glass and blend four ounces of your favorite ginger beer with 1 1/2 jiggers of bourbon, as well as 1/2 a jigger each of fresh lime juice and Aperol (Campari can do in a pinch). Garnish with orange zest and enjoy!
If the idea of simple bourbon cocktail recipes based on classics appeals, stick with that concept and make the "Rock n' Rolla." This is really an updated whiskey sour that goes a bit farther than most and uses a cocktail shaker to whip up an impressively autumnal drink. Add 1 1/2 jiggers of bourbon to the shaker along with 1 ounce of your favorite apple cider or juice, 3/4 jigger of lemon juice, 1/2 jigger of maple syrup, a dash of bitters, and 1/4 jigger of allspice liqueur. Pour this over ice and garnish with nutmeg for a taste sensation!
Milk Punch
Still in the vein of iconic and simple bourbon cocktail recipes is the one known widely as Milk Punch. It too is surprisingly simple and involves the combining of 1 jigger of bourbon, 1 of dark rum, 1 teaspoon of superfine sugar, 2 dashes premium vanilla extract, and 4 ounces of whole milk (1/2 and 1/2 for luxury). Stir together and strain over ice.
Bourbon Sour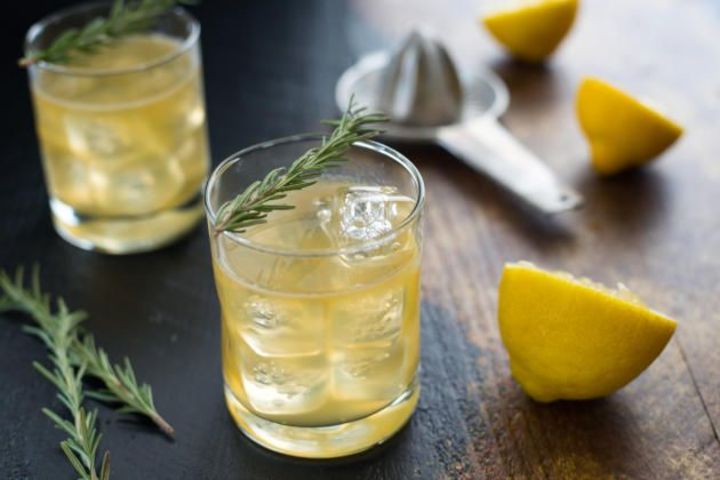 Of course, one of the most iconic and yet simple bourbon cocktail recipes is the bourbon sour. We say skip the pre-made mixes and just use our super simpler recipe to make your own. You do need to make some "rich simple syrup" ahead of time (2 cups sugar to one cup of water brought to a boil over med/high heat and then simmered for 3 minutes until thick. Cool before using). Then, just fill your shaker halfway with ice and add 2 jiggers of bourbon, 3/4 jigger lemon juice, 3/4 jigger syrup, and 1 egg white. Shake well for 15 seconds, pour, and top with dash of bitters, or garnish with lemon wedge and serve.
Bourbon Fizz
For those who have a bit of a sweet tooth, but who still want simple bourbon cocktail recipes without a lot of fuss, we offer a Bourbon Fizz. To make this is a bit more complex than some other recipes here, but well worth any fuss. It requires one unusual ingredient—pastis—which can include any anise liqueur you prefer. You are simply rinsing a martini glass with a splash of it and then dipping the edge in some lemon and sugar. You then add 1 1/2 jiggers bourbon, 1/4 jigger amaretto and Frangelico each, and 1/2 jigger of syrup to your shaker. Blend well and pour into the martini glass, topping it with a dash of club soda.
Hot Toddy
Lastly, we have the classic Hot Toddy that requires only a 1/4 cup of hot water into which you add 1 jigger of bourbon, 1 tablespoon of honey, and 2 teaspoons of lemon juice. Stir with a cinnamon stick and enjoy before drifting away into dreamland or as a great winter-time cocktail.
We also suggest simple bourbon cocktail recipes such as this Bourbon Apple Cider, the Vanilla Old Fashioned, the three ingredient Paper Plane, a super exotic Poison Dart, and the amazingly simple Bobby Boucher. As you can see, you can do a lot with bourbon in addition to sipping it and savoring it's amazing flavor.