Best Cider Beers for Fall
Cider beer was the original pumpkin spice latte before PSL's were even invented. If you want to party it up with a classic autumn drink, give one of the best cider beers for fall drinkers a shot.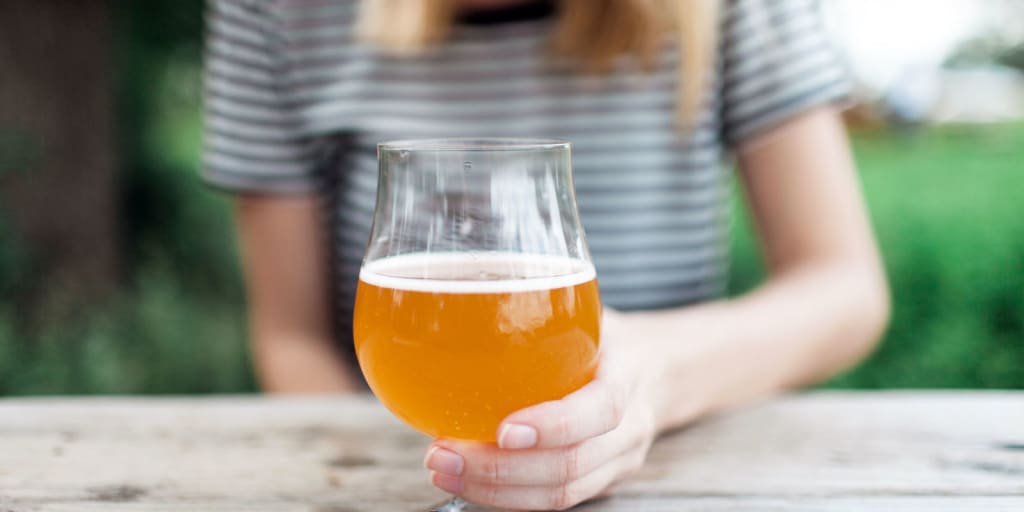 Hard cider, also known as cider beer, is one of the oldest alcoholic beverages that's been heavily associated with the fall season. For centuries, people have been drinking cider as a way to herald in the harvest season — and it's still a part of beer culture, today, too.
Heck, I'd even go so far as to say that hard cider is a bigger part of beer culture than Oktoberfest beers throughout the entirety of the fall season.
A good glass of cider can be refreshing, sweet, and undoubtedly rustic. It's why it's been such a popular beer category for so long, after all. For alcohol critics such as myself, there really are no better treats than drinking the best cider beers for fall.
Most folks out there often wonder what beers alcohol critics really enjoy, and I'm always happy to oblige with my own 0.02c on the matter. Want to learn which ciders grab alcohol critics' attentions? Then check out my picks for the best ciders out on the market right now.
Stella Artois: Cidre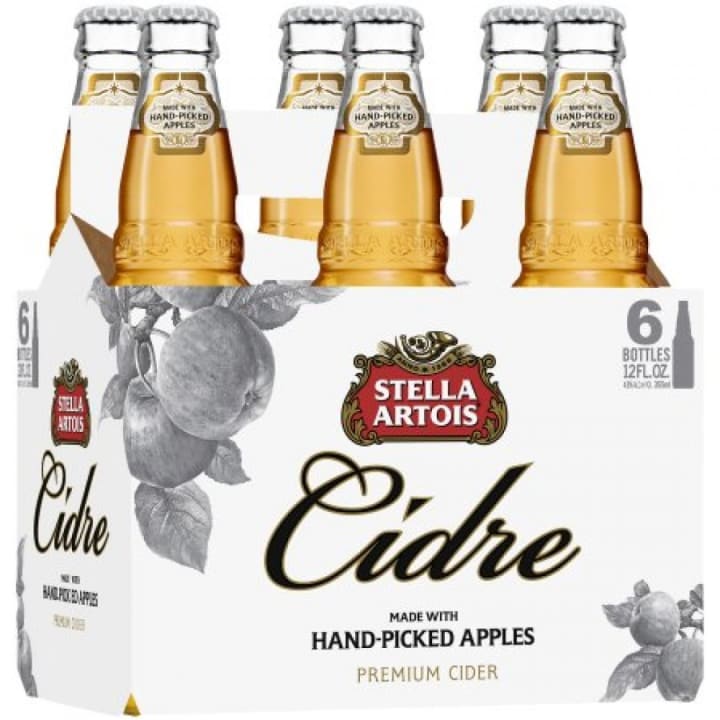 Stella Artois will always have a special place in my heart, especially when it comes to their standard lagers. It never ceases to amaze me how few people seem to know about Stella Artois' cider line.
This brew has a striking, yet gentle, sweetness that isn't heavy-handed, a pretty golden yellow hue, and just enough alcohol to get you tipsy after a couple beers without making you a sloppy drunk. If you ask me, it's one of the best cider beers for fall revelers looking for a sweet end to a night.
The sweetness is both its best and worst aspect. People who have a sweet tooth will love this beer, but if you're a fan of something less sweet, you might find it to be overpowering.
Woodchuck Amber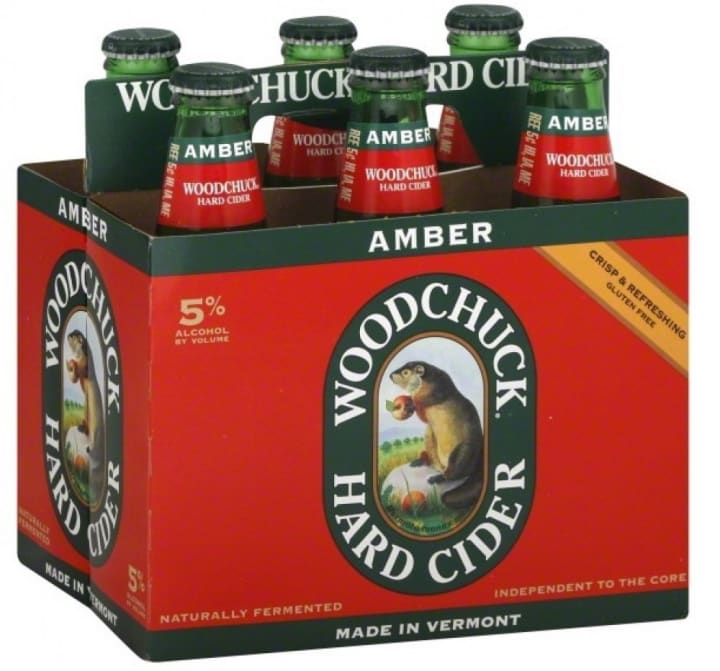 Though cider beers are an old form of brewing, the fact is that they only recently became mainstream in American breweries. The company that made this happen was Woodchuck, and it was their original Woodchuck Amber cider beer that made this happen.
To this date, Woodchuck Amber still remains to be one of the best cider beers for fall, winter, and summer. It's crisp, refreshing, and sweet without being too sweet — and that makes it appealing to people of every palate.
Woodchuck Semi-Dry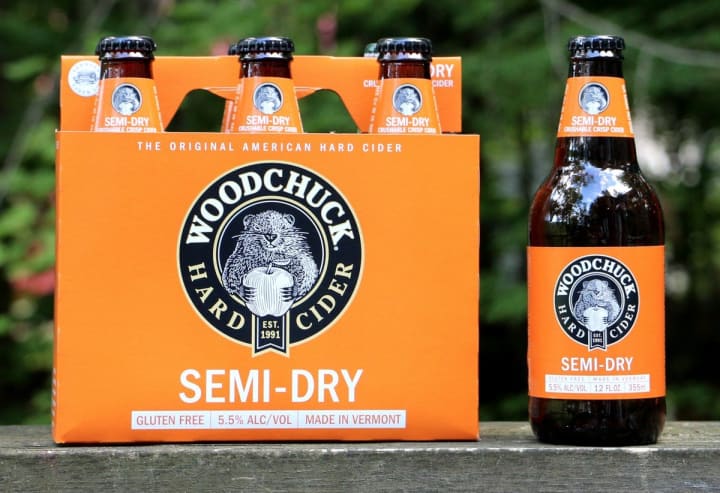 One of the biggest pet peeves I have had with hard cider is the tendency brewers have to make it cloyingly sweet to the point that it turns into a guaranteed hangover. I know I'm not alone in this, either. Many of my friends refuse to drink cider beer because they're worried about a hangover in the morning.
For people who are sugar-averse, Woodchuck Semi-Dry is one of the best cider beers for fall. It's sweet, but not that sweet. In fact, many might even call it bitter. Since it's semi-dry, you also get to enjoy that nice dry texture that makes you want another one.
I can polish an entire six pack of these off and want more. They are that good.
Ace Black Jack 21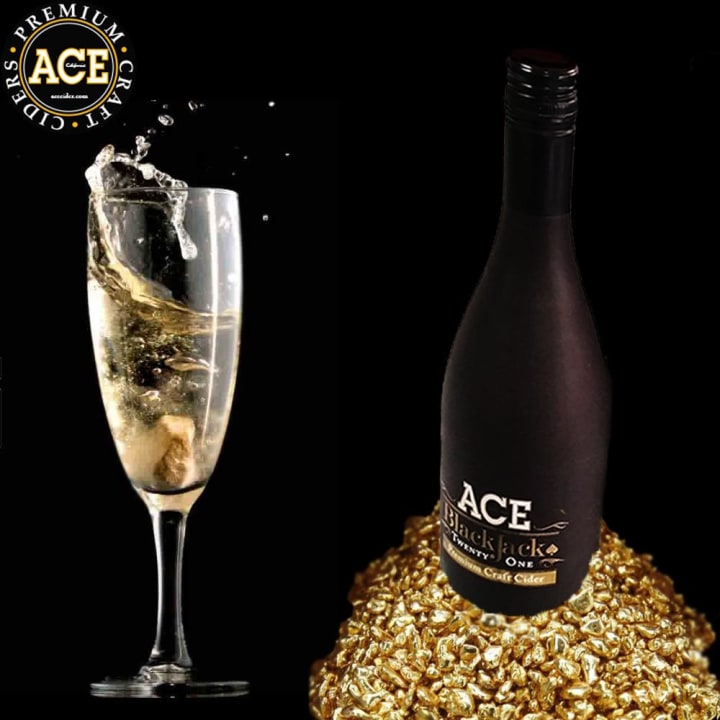 Looking for a fancy hard cider? Look no further than Ace Black Jack 21. This cider is aged in champagne barrels, has a very dry-sweet taste that pairs remarkably well with just about anything you could eat for Thanksgiving.
It's buttery(!) but at the same time fruity. You'd never expect it to have a 9 percent ABV rating by the taste, which makes this one beer that can be deceptively strong and a total delight to drink.
It's one of the best cider beers for fall because it works so well with pumpkin pie, turkey, and yes, even Halloween sweet treats. However, it's one of my favorites because it always manages to impress people when I offer them a glass.
Overall, it's one of the better craft beers for fall flavor fans.
Crispin Pacific Pear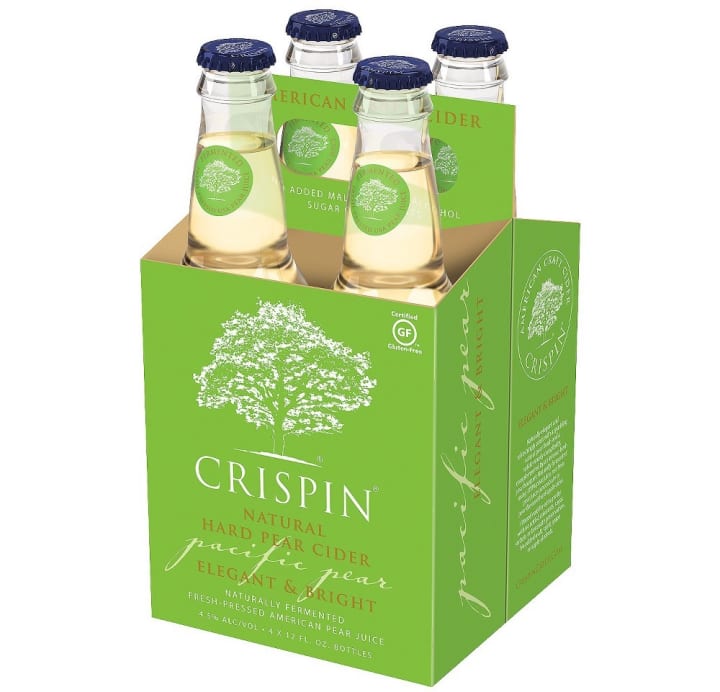 Let's stray away from the apple-y theme of most hard ciders for a sec, shall we? Apple, in fall, is overdone and overrated — at least, in my opinion. That's why I'm going to say that one of the best cider beers for fall is Crispin's Pacific Pear.
This is a pear cider that really puts the "crisp" in Crispin with its light, champagne-like flavor and texture. While it's still sweet as you'd expect cider beer to be, Crispin's Pacific Pear really makes a point of keeping things refreshing.
So, if you're looking for a nice beer to drink during a football game or a light dinner this fall, this is it.
Angry Orchard Crisp Apple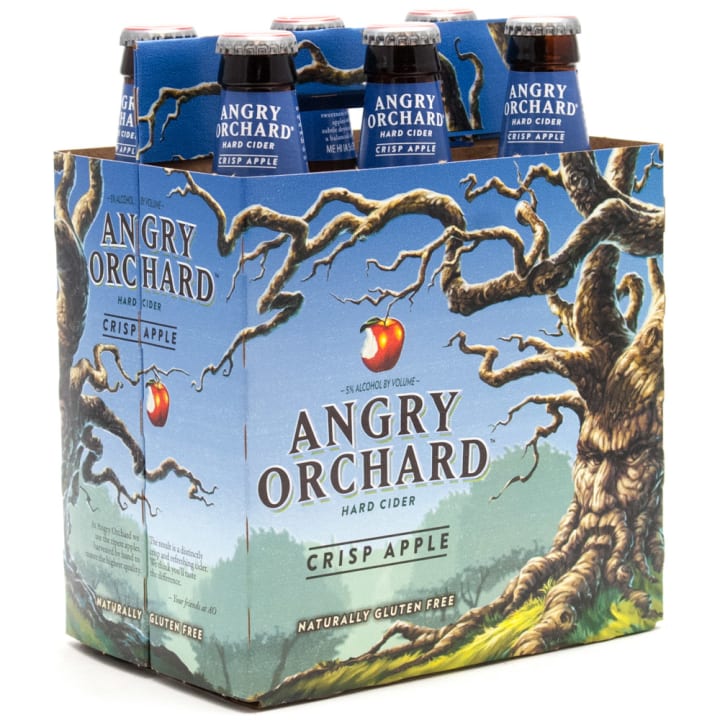 Perhaps that only other brewery that's tied with Woodchuck when it comes to bringing the cider beer craze back is Angry Orchard. If anything, they seem to be more popular in bars than their OG competitor — and to a point, it's understandable why.
Angry Orchard's original brew, Crisp Apple, brings out that classic apple pie flavor into a bottle and keeps things sweet without it being gross. While it's got a sweet punch to it, it's also mellow enough to pair fairly well with gastropub fare. So, it's a good go-to when you're in bars, and one of the best cider beers for fall if you're a fan of apples.
Angry Orchard Tapped Maple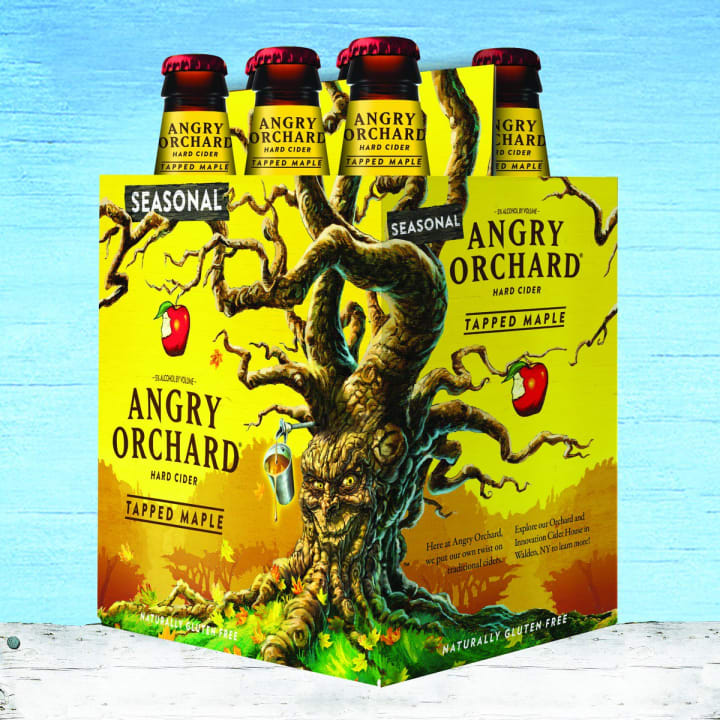 If you're really going to go all out for fall, then one of the best cider beers for fall drinking would be Angry Orchard's Tapped Maple. Tapped Maple offers all the classic apple flavor of its standard Crisp Apple — but also adds a nice hint of maple syrup into every swig.
Maple syrup and apple flavor makes a combination that's effortlessly autumnal, and reminiscent of apple pie. It's wholesome, delicious, and just plain awesome. As far as seasonal ciders go, you really can't get much better than this.
Note: If you really want to go HAM on fall beers, drink a Tapped Maple after you have a glass of pumpkin beer. It'll taste like pie.
About the Creator
Skunk Uzeki is an androgynous pothead and a hard partier. When they aren't drinking and causing trouble, they're writing articles about the fun times they have.
Reader insights
Be the first to share your insights about this piece.
Add your insights