Crazy Rolling Papers You've Probably Never Heard Of
Check out these crazy rolling papers you've probably never heard of that can set moods or enhance your next sesh.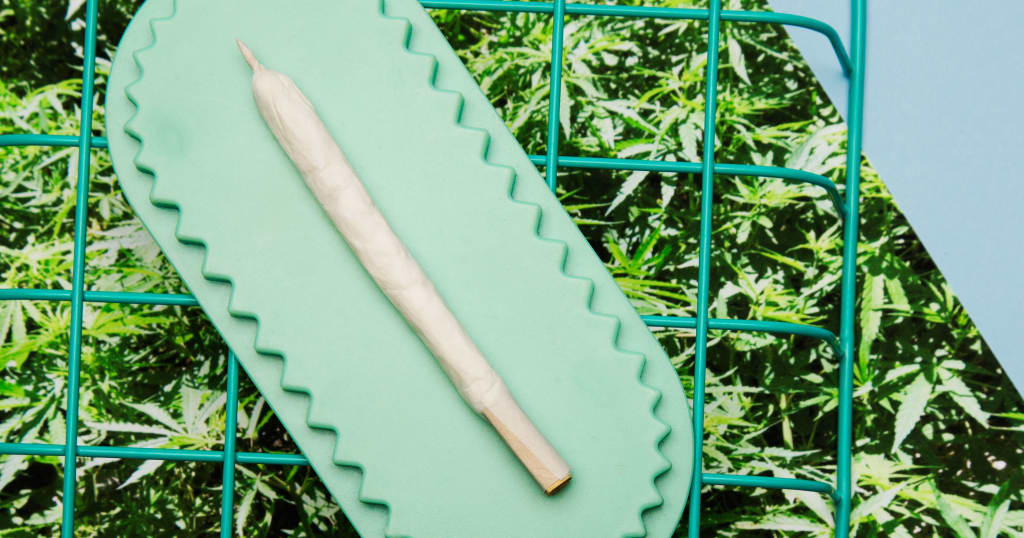 Everyone has a favorite rolling paper. I like Raws. They never fail and have great branding. But because of this, Raws are for a standard roll. They don't leave an impression or mark an occasion. Raw doesn't have an answer for all my stoner needs and challenges. Sometimes smoking a joint is bigger than Raw. Sometimes I need more discretion. More often than not, I just crave variety — so, I search for something different. I want a rolling paper that has personality, that feels fresh or stylized. I want a paper with some history or a message. See these crazy rolling papers you've probably never heard of.
Starting off the list of crazy rolling papers you've probably never heard of — this one is a great one. Flexibility is becoming highly sought after by today's passionate stoner. What is the value of buying several pre-cut lengths of rolling paper when you can determine your own every time? This was the question Rips answered in 1982. A former printing company, and later perm paper manufacturer for hairdressing, found its stride making rolling papers on a roll. Simply drag out the length you prefer and tear off like a tape dispenser. The benefits are endless. Have a long movie to get through? Roll an extra long J. Stash running low? Roll a baby J. The brand has gained immense popularity in the UK and has even inspired the likes of Raw to offer their own version of the product. Now, Rips comes in a variety of products 100 percent hemp, extra thin, and flavored.
If you've ever watched 2 Chainz' "Most Expensivest Shit," then you already know. In the list of crazy rolling papers you've probably never heard of, these papers are hand made from edible gold. A single sheet can cost $15. The creators of Shine rolling papers were inspired one night in Vegas after smoking London Cut Black Tie Cigars, and set out to create the perfect rolling paper. The paper is actually gold on the outside and paper on the inside, making smoking one a slower process. The inner paper burns and the gold falls off like ash. Before you ask, don't waste your time selling or pawning off the ashes; there is no return on your investment to be found there.
Sometimes I get a really nice strain. One that looks as good as the high it offers. But once it's rolled up, the visual is gone. It looks like any other J. Thankfully, I am not the only person to have this problem, and the lovely designers at Trip offer completely transparent J's. while something about the look of these rolled up papers may feel unnatural, almost illusory, nothing could be further from the truth. These papers are 100 percent natural and made with cellulose.
If the 24k gold papers caught your eye, but were a little out of your price range, then maybe Empire Rolling's $100 bill "Bennys" will be more suitable. These rolling papers are printed on jasmine rice paper with non-toxic vegetable oil to look identical to a $100 bill, just a little smaller — making them crazy rolling papers you've probably never heard of.
What a world we live in where hand rolled cigarettes look like Js and hand rolled Js can look like cigarettes. For most of us, smoking weed is still illegal. For most of us, this hasn't stopped anything. While smoking in the comfort of one's house is almost always a safe bet, we crave the outdoors. But therein lies the dilemma. Smoking weed in public can be far too obvious. If discretion is your game, then Urban Wraps might be for you. These papers are printed with non-toxic soy ink to look like cigarettes. The brand was created by the founder of Raw in 1999 and they remain relevant and useful still to this day.
Randy's is a textbook example of a high-dea put into action. On a Tuesday, or maybe a Friday, in 1975, a bunch of friends struggled to get to the end of their J without burning their fingers. One proposed they put a wire through their J. As the J burnt down, the wire would reveal itself and become an easy hold to grab onto. They could bend it and effectively have a roach clip. The wire also helped with rolling by providing a sturdy backbone to the J — making this one of the other crazy rolling papers you've probably never heard of. Randy's is still around today. The brand has grown to produce vapes, cleaners, and accessories, but they have never forgotten their roots.
For the newly inducted smoker, rolling can be a challenge. Many are dissuaded after their first try — never to try again. Pouch Rolling Papers can act as training wheels for the inexperienced, or an easy alternative for the lazy. The papers come sealed at each end, creating a pouch to pour the bud into. The paper can then be rolled without the risk of spillage from the sides. Once done, just rip off one end and smoke to your heart's desire.
Medicated Rolling Papers by Lift Tickets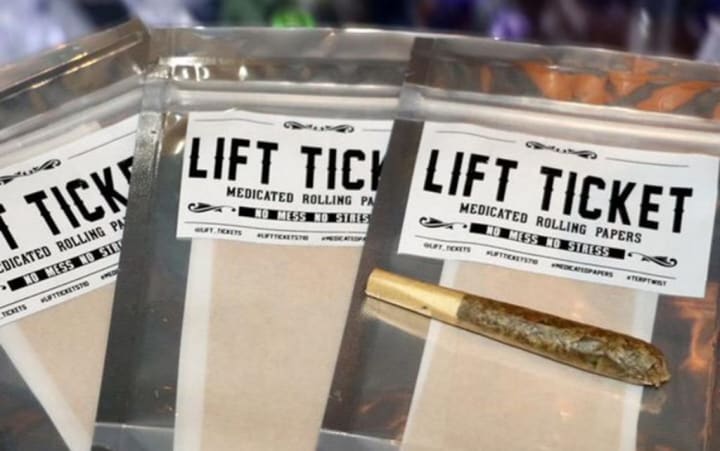 Lift Ticket rolling papers don't mess around, and they're seen to be one of the crazy rolling papers you've probably never heard of. They are infused with high quality hash oil to not only offer a cannabis taste, but also make the J much stronger. As such, they come in single or double packs. They even burn slower. If all of this wasn't enough, they are also transparent — making them the craziest rolling papers you've never heard of. You won't find these out in the wild and will have to journey to a dispensary, but the experience is above and beyond the expectations of any standard J.
Reader insights
Be the first to share your insights about this piece.
Add your insights