Best Movies to Watch Stoned on Netflix Right Now
Whether you're a trippy stoner or a mellow stoner, you can agree that these are the best movies to watch stoned on Netflix.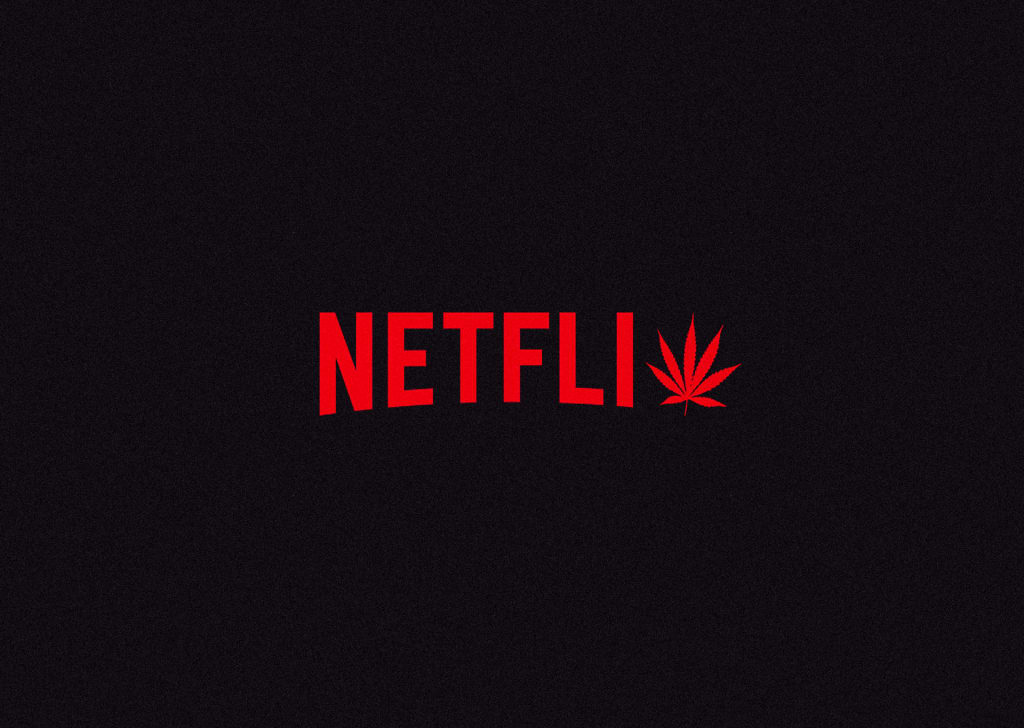 Movies and stoner culture just seem to go hand in hand. There's something about the visual aspect of movies that tends to make them perfect accessories for a stoner's night in. However, not all movies are stoner-worthy and the wrong ones can be a total buzzkill.
My favorite go-to service for good films is Netflix, primarily because of the variety it offers. If you think about it, Netflix is a wonderland of awesome movies and shows, and that's why it's perfect for the avid stoner to use.
If you're going to Netflix it up, you might as well enjoy some of the better movies out there. Speaking as a longterm stoner, these are the best movies to watch stoned — and yes, they're all on Netflix.
Pee-Wee's Big Adventure was one of the first movies ever made by Tim Burton, and it's every bit as trippy as you'd expect it to be. Pee-Wee Herman is a hilarious person to watch while you're high, and when you combine that with the psychedelic look of Tim Burton's direction, you have an amazingly good stoner movie.
Sure, it's kinda hard to ignore the weirdness of watching Pee-Wee Herman while high, but that's part of the fun. Few comedies are as fun-but-weird in the way Pee-Wee's Big Adventure is one of the best movies to watch stoned, and when you're high, you'll realize that.
Most people who are stoners are very aware that Tenacious D is a band made by Jack Black and his best friend. They are also well aware that they made a tribute to the "greatest song in the world," and told everyone to "fuck her gently."
Tenacious D in the Pick of Destiny is one of the best movies to watch stoned, primarily because it was basically designed to be stoner-friendly. There's a lot of goofy comedy, a little action, and of course, Jack Black being himself.
Even if you aren't high, you can totally feel a contact "high" from all the subtle stoner undertones in this film — and yes, it's available on Netflix for those who want to see Jack Black at his finest.
Kung Fury isn't just one of the best movies to watch stoned; it's one of the best movies to watch if you ran out of pot and want to feel stoned, too. This comedy movie brings forth every single 80s trope out there, in all its hiliarity — all while featuring amazing fight scenes and deliciously cheesy 80s-style aesthetics.
Kung Fury is a work of art in its own right. None of the plot really makes sense, the characters are a hodgepodge of tropes, and you will love every second of it. It's hilarious, and in my opinion, is one of the best comedies to watch while high on any substance.
We suggest bringing plenty of weed for this one; you'll need it.
When sober, White Chicks is one of those comedies that everyone loves to hate. It's hard to look away from this film, primarily because we all know or have heard of girls who act this way. However, when you got the right amount of weed in you, White Chicks turns into a major onslaught of goofy humor.
Don't ask me why, but being high while watching White Chicks is one of those things that makes you truly appreciate all the subtle social commentaries involved in the movie. Also, watching Terry dance like a raver while high is not to be missed.
Super High Me is a documentary that was made by Stoner of the Year Doug Benson, as a way to discover what the true effects of cannabis are. As you can imagine, this documentary isn't just stoner-friendly, it's also got plenty of fun moments that most stoners will relate to.
At points, poignant, and at many times, relatable, Super High Me is a great example of why medical marijuana is a great idea and one of the best movies to watch stoned. Did we mention it also has Sarah Silverman in it? Yes, it has Sarah Silverman in it — and as usual, she rocks.
The Addams Family is one of the best movies to watch stoned on Netflix. This is true for two reasons: its comedy factor and the sheer amount of surrealism that it involves. Everyone, at one point or another, has wanted to be a member of the Addams Family — and when you're high, watching this movie feels just a little bit more familiar.
You'll love the slapstick, and adore the characters... and maybe ogle Morticia Addams a bit, because sexy goth chicks never go out of style. Need we say any more?
There's something uncannily psychedelic about seeing a world where all your favorite cartoons live among people, and where they experience a strange kind of racism due to their toon nature. But, that's what makes Who Framed Roger Rabbit one of the best movies to watch stoned on Netflix.
We've always wanted to see Bugs Bunny in a world with Mickey Mouse, or see the real human emotion behind Betty Boop. We also have wanted to see a classic MGM baby cartoon turn into a dirty old man mid-rage session, too.
Also, let's just be honest, everyone finds Jessica Rabbit to be the hottest cartoon character out there — all the more reason to find this on Netflix.
Don't ask us why, but there's something about the 80s that just screams "stoner-friendly" to us. Adventureland is a teen movie about a girl who ends up having to work at a summer camp — only to find that everyone there is cool and smokes pot.
This movie is basically a warm summertime hug for every stoner out there, and gives as much feel good vibes as a hot batch of Burnie Brownies. We really can't hate this film if we tried.
If there's one thing that we've all learned in recent years, it's that any movie involving Seth Rogen will likely be incredibly funny — and an ideal movie to watch while baked. Also, his movies are scandalous in one way or another, because of course they are.
Sausage Party is about as X-rated as food items can get, and when it was first released, some parents actually mistook it for a children's movie. Fans who love dirty humor and (at times) creepy scenes will like Sausage Party. Overall, it's one of the best movies to watch stoned if you want a warped version of Pixar's work.
Right now, it's one of the best movies to watch stoned on Netflix. Go ahead. You know you want to see it.
Ah, a classic drug movie if there ever was one. Blow spends the first half of its duration in the middle of a major cannabis smuggling ring. Then, the rest of it is a drama involving coke. Overall, it's the gritty, edgy side of the drug world — and that's why it's an amazing movie to watch while stoned.
Drug dealing turns retro and glamorous in Blow, and if you get a craving for some seriously badass scenes, this movie is for you.
Cheech Marin and Tommy Chong were the most hilarious comedy team of the 70s — and also are two of the most outspoken activists for marijuana legalization of their time. Any of their movies will easily rank among the best movies to watch stoned due to those two facts alone.
Cheech and Chong: Up In Smoke was a smash hit in the 70s and 80s. This classic movie has Cheech Marin in a tutu and Mickey Mouse ears playing a concert. It also has classic scenes involving them smoking tons of weed and outrunning cops.
No matter how many times you've seen this movie, it's still rip-roaringly funny.
Superbad is, in many ways, the perennial college student film. It's got plenty of stoner humor, touching moments, and also a lot of ridiculous situations that would only happen in a good stoner film.
To a point, this movie is all about bringing a mellow, feel-good vibe to your smoke session. Watch it while baked, and you'll automatically be transported back to your college and/or high school years.
Though there's definitely a lot of people who believe that comedies are the best go-to movies for stoners, there are many fans out there who really, truly love watching a good horror movie when they're high.
For people who don't turn panicky and spazzy during smoke sessions and enjoy horror movies with symbolism, The Babadook is one of the best movies to watch high. It's about a monster, Mr. Babadook, who isn't real... until he is. Once you think of him, he never leaves.
Lewis Carroll's Alice in Wonderland was one of the most popular books of all time with stoners. It's easy to see why, too. It's one of the most trippy books ever made — and so are the movies that are based off of it.
If you loved the live-action Disney version of Alice in Wonderland, then you will love the sequel, which is Alice Through the Looking Glass. In this movie, Alice has to go back to Underland once more in order to help the Mad Hatter...and psychedelic trippiness ensues.
If you love movies capable of giving you Stendhal Syndrome with their sheer level of artistic genius, then look no further than Casshern. This dramatic, philosophical, and symbolic masterpiece is visually stunning — and smoking will definitely help bring you into the pensive mood you need to be in order to fully understand its brilliance.
Casshern is based off a Japanese anime called Casshern Sins, so if you love that series or love high art, then this is one of the best movies to watch stoned on Netflix.
Tim & Eric's Billion Dollar Movie is one of those flicks that's got that classic Adult Swim veneer, weird-ass comedy that you need to be high to understand, and a reputation for being one of the best movies to watch stoned on Netflix.
If you were a fan of their offbeat comedy styles back in the day, you can now watch Tim Heidecker and Eric Wareheim on Netflix from time to time. And yes, "SHRIMMMMM" is as funny now as ever.
Bill and Ted made history — literally, in this case! They've been one of the best movies to watch stoned on Netflix for ages, and whenever they're available to watch, you need to watch them on their most excellent adventure.
These guys were the ultimate stoner duo of the late 80s and early 90s. The movie was a success at bringing history to life in the best way possible, and also giving us the idea that we should "be excellent to each other" and to "party on, dudes!"
Time tested, stoner approved. Bill & Ted's Excellent Adventure is always worth a watch.
Trailer Park Boys: The Movie is an adult, stoner-friendly version of Ed, Edd, and Eddy. That alone makes it one of the best movies to watch stoned on Netflix right now.
The story follows everyone's favorite Canadian comic trio as they try to make the big heist that will get them money, fix their lives, and also help them get really, really high...or something. Ricky, Bubbles, and Julian are hilarious — and you will love every moment of it.
movie review