CBD Infused Products That Help Productivity
Winged CBD Product Review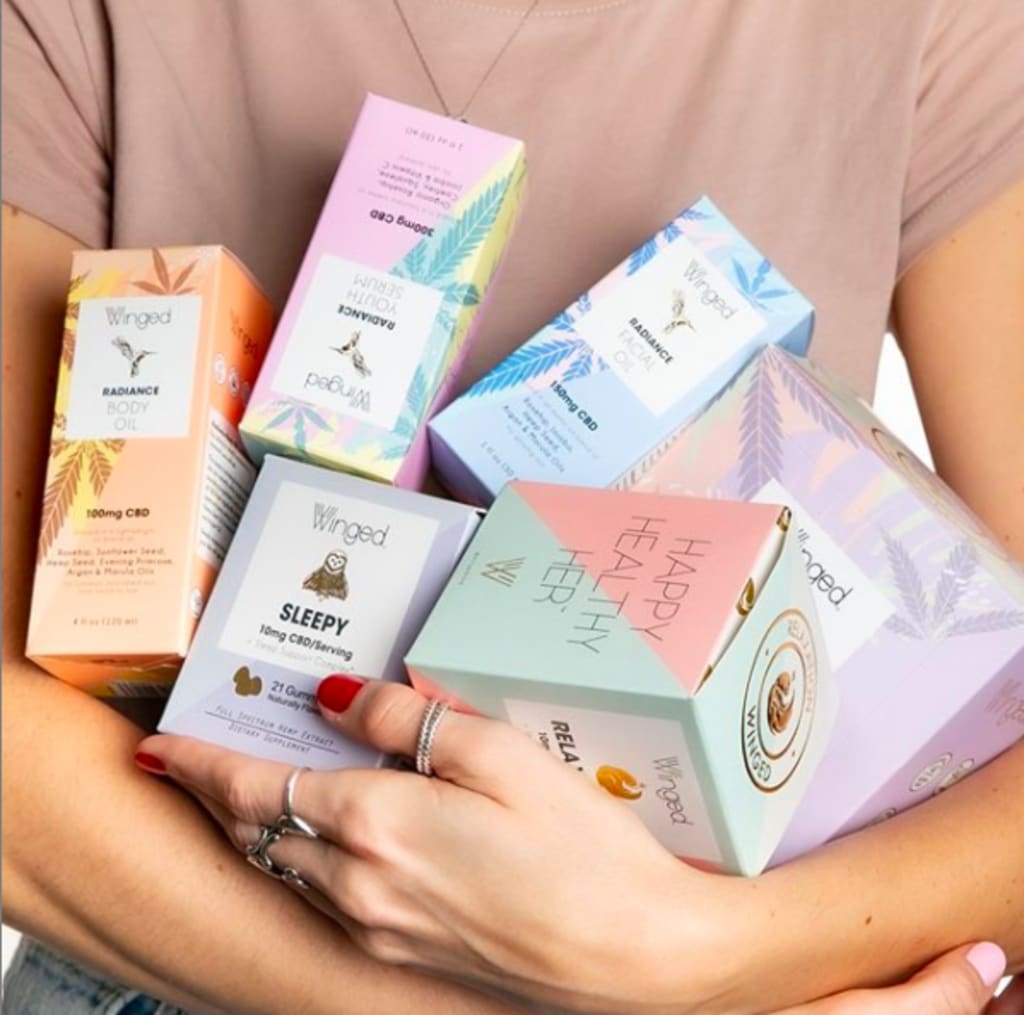 CBD infused products have become very popular on the market because of their ability to treat localized pain, skincare, haircare, and mood. Since CBD can be used to treat so many different ailments, and with such a wide variety of CBD-infused items available online many times it, can be hard to decide on a single product to try out. After all, CBD works differently for everyone, so finding a brand that fits your specific needs should be your top priority.
That's why brands like Winged CBD which cater specially to women and their needs, are ideal for female first-time CBD buyers.
The Winged Brand:
Winged CBD was founded by Jessica Mulligan as a women's wellness brand, with the intent to create products that help women feel like the best versions of themselves by harnessing the power of cannabinoids. That's why the Winged product line is rooted in mood, with formulas to address sleep, stress, PMS, and depression.
The Benefits of Winged Products:
Made With Organic Hemp
Formulated For Women
US Hemp Authority Certified
Independent Third-Party Lab Tested
Pesticide-Free Farming Methods
Solvent-Free Extraction Method
Non-GMO
Gluten-Free
Hemp Grown In USA
Since Winged is all about helping women maximize their abilities, it is only natural that they partner with non-profits that support women as well. Due to this, Winged makes it a point to sell products that allow women to be their best selves by helping enhance their productivity. Here is a list of their top five best Winged CBD infused products that help women with productivity.
In order to be your best every day, you need to get a good night's rest so that you can keep kicking butt. If you have trouble resting then these sleepy CBD gummies will help fix that issue. The gummies are infused with melatonin for help falling asleep and support your sleep and wake cycles.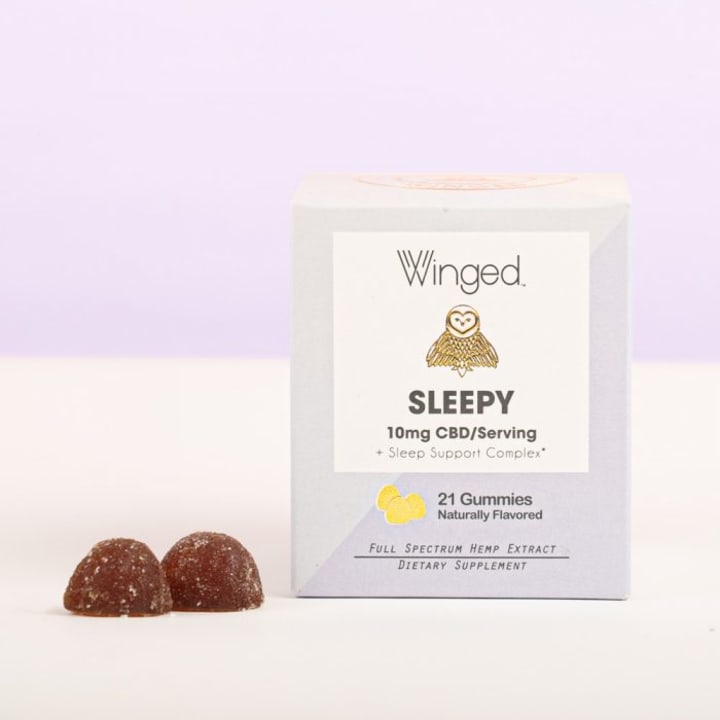 There is always a lot going on in all women's lives, so much so that it can be hard to de-stress after a long day. To help women find a moment of bliss and relaxation Winged created their relaxation CBD gummies which help with hormonal support, promote mental relaxation, and ease tension from stress. With the help of these relaxation gummies, you will be able to focus on all things that really matter to you.
If pain is what is holding you back from being at your best then why not consider trying these relief pain support gels that are gentle on the stomach and meant to promote a healthy inflammatory response and relief from physical discomfort. Additionally, these relief pain support gels include a comprehensive female-specific pain support complex that may help with cramping, breast & back pain associated with PMS, joint and muscular pain, chronic female-specific conditions, and digestive irritation.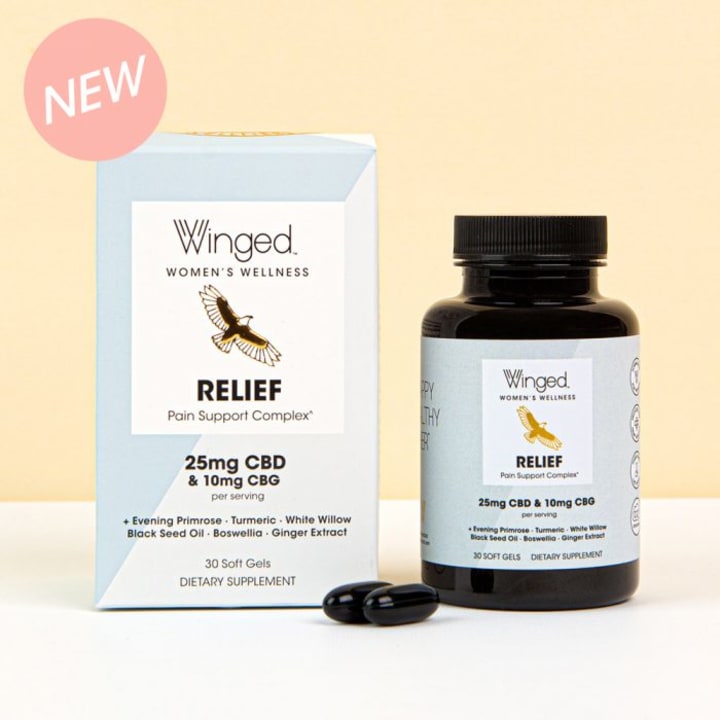 Everyone can use a little more happiness to brighten up their day and stay energetic, no matter what may come their way. With these happiness soft gels, you can help support your hormonal balance which helps lead to a boost in your mood. These soft gels also help mediate symptoms associated with PMS & menopause.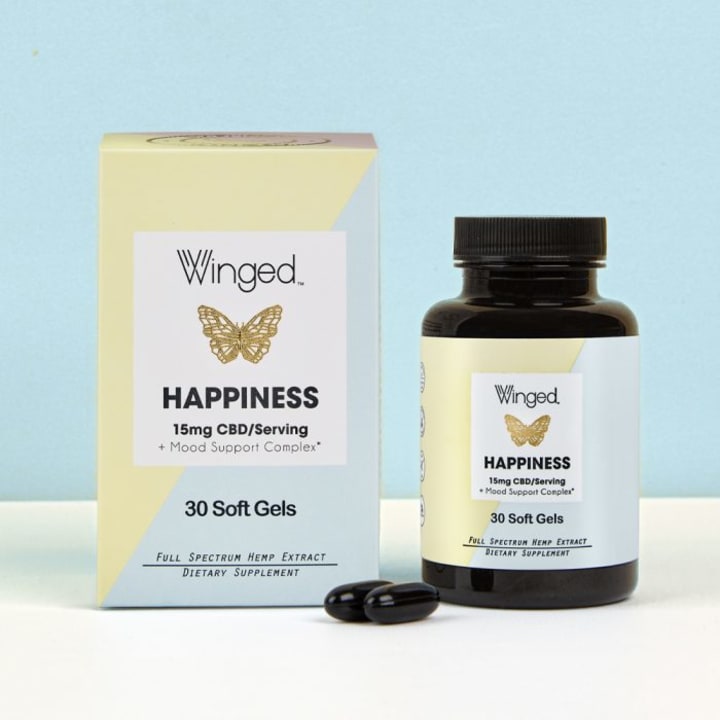 Uniquely formulated for women looking for internal balance, these soft gels help eliminate joint and muscular discomfort all while supporting a healthy inflammatory response. These soft gels also offer hormonal support and can lead to skin radiance, that way you can bring balance to all of your body every single day.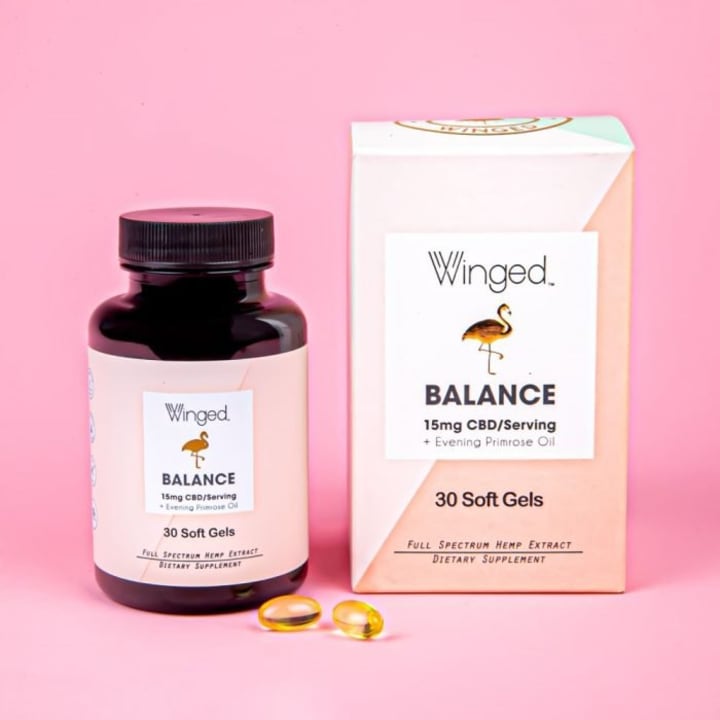 All of these Winged CBD products can be purchased online at www.wingedcbd.com