15 Best Rolling Papers of 2018
Want to smoke it like a true pothead god? Check out the best rolling papers of the year.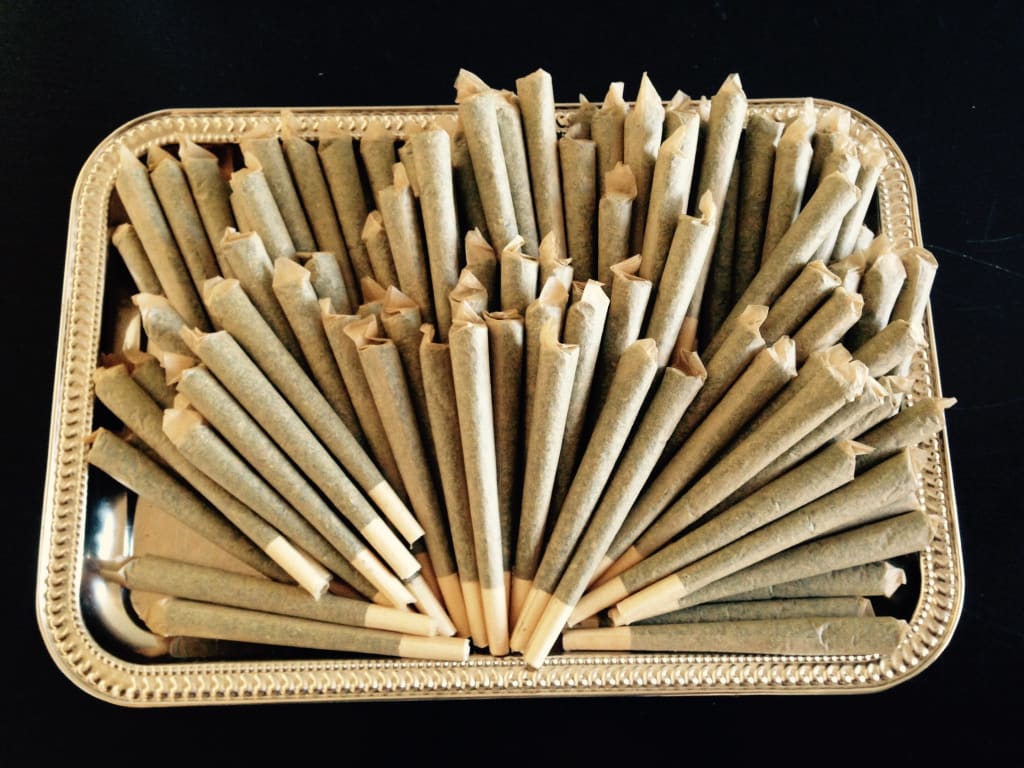 If there's one industry that's undergoing insane revolutions, it's the cannabis industry. We are now seeing more expensive cannabis accessories than ever before, as well as more potent weed strains than ever before.
It's not just the weed or the fashion accessories that are improving. Even minor accessories like rolling papers are changing it up and continuing to get better. That means that the best rolling papers of yesterday aren't the best ones of today.
Want to get more flavor for your savor? To roll a joint like a true cannaseur, check out these awesome papers below.
Smoking a joint that doesn't taste papery is a beautiful thing, isn't it? Zig-Zag sure thinks so, and now the old school rolling paper company has been able to upgrade its classic "cigarette rolling papers" with a new version that's ultra thin and provides enough glue to keep every joint together.
Old school as can be, there's something to be said about Bugler's rolling paper flavor. The super-subtle flavor and excellent rolling quality have managed to keep these papers a fan favorite for decades.
Even when modern tech keeps morphing, these rolling papers remain a great pick. That should tell you volumes about the timeless quality you should expect.
Now, I think we all know that Wu-Tang Clan ain't nothing to f*ck with, but did you know the same can be said about the band's branded rolling papers?
Even if you're not a fan of hip hop and didn't understand the reference I mentioned, you'll appreciate the elegant appearance, the quality smoke, and the tasty flavor that these impart on your toking session.
Without a doubt, one of the best rolling papers for beginners has its roots in 1975. Randy's Wired Rolling Papers became famous for having a wire guide that make it possible to roll a joint when you're still a beginner.
Ideal for people who have a lot of roaches or burn-sensitive fingers, grabbing a pack of Randy's is always a good way to avoid burns or awkward handling issues with your smoking.
Rapper Wiz Khalifa is famous for his smoking habit, so it's not surprising that he would help develop one of the best rolling papers of the decade. These rolling papers are made of hemp, use no artificial chemicals, and also come with a tip for easier smoking.
Oh, and they're extra large in size because Wiz knows how annoying it can be to have to continuously roll blunt after blunt during a smoke session.
Feeling a bit bougie, are we? Well, we can't blame you. There's something inherently hedonistic about rolling a joint with a great flavor of weed in it. For people who insist on showing their wealth, why not watch it go up in a literal puff of smoke?
Made out of real 24-Karat gold, Shine makes some of the best rolling papers for absolute hedonism. The hemp and edible gold mixture taste great and keep your joint together beautifully. As far as crazy rolling papers go, this one is pretty good.
Want to make an impression without looking too gaudy? Then these will be the best rolling papers for you. As the name suggests, the cool thing about Glass papers is that they are totally transparent.
Cool effects aside, these rolling papers have no flavor involved in them. They burn cool, are made of natural ingredients, and are easy to use. What's not to love?
Considering that these are Bob Marley rolling papers, we can safely assume they really aren't "cigarette" papers. Besides, the flavor they impart on a joint is just too good to be true.
These papers are made of pure hemp, are easy to roll, and make for some of the best rolling papers for reggae fans of all ages.
A good, slow burn is perfect for people who have little weed to work with—and that's exactly what Zig-Zag provides with their Kutkorners rolling papers. For people who love an easy roll and a nice, long smoke session, you can't go wrong with these classics.
They were first created over 100 years ago, but still can be called some of the best rolling papers of their kind. Try 'em, you'll love them.
You might have seen rolling papers made of hemp, but what about licorice root? If you smoke using Rizlas, then you probably have. If you've never tried them before, you should give them a whirl.
Oh, and if you're wondering, they don't have the anise-heavy taste you'd expect. They're spicy, but have no licorice flavor whatsoever. Even if you hate licorice, you'll love these papers.
For people who want to smoke a blunt that feels like a cigarette and blocks out some of the nastier gunk, you really can't get a better rolling paper than OCB's premium offerings.
These king sized rolling papers have filter tips, slim builds, and also are made with world-class ingredients. If you love the idea of smoking stylishly, OCB is the way to go.
You may have already smoked up using Trip clear papers, but have you tried the upgraded version? It's amazing—and it's called Trip2. These rolling papers are made of cellulose and are made without harming trees.
These papers have a slight taste to them that also enhances the flavor of green goodness. Better still, the package glows because they are raver-approved!
No one likes to have to deal with thick, ungainly rolling papers, right? Well, if you're looking for ultra-thin papers that have no flavor but all the quality you want, then you'll understand why these are some of the best rolling papers around.
Truthfully, we're surprised rice paper isn't more widely used as a rolling paper. It's a really good roll that is thin as can be.
If you have ever smoked a blunt, then you probably have tasted Unrefined Classics before. These aren't just one of the tastiest easy to use rolling papers on the market; they're one of the most popular rolling papers in history.
Even though these have been on the market for ages, RAW Classics are still favorites. They're affordable, taste great, and are made of unrefined, natural ingredients.
Did you know that a lot of rolling papers have unhealthy ingredients in them, including chemicals that can irritate lungs? It's true—and that's why the best rolling papers on the market will be organic and focused on quality ingredients.
Zig-Zag's Organic Hemp Rolling Papers are a great example of this. If you want a quality burn and a smooth smoke, you'll love what Zig-Zag delivers.
product review
Detroit-born Buddy Brown is a 80s hair metal fan who loves cars, games, and sports. When he's not drinking PBR while listening to Downtown Brown, he's playing Grand Theft Auto or working on his El Camino.