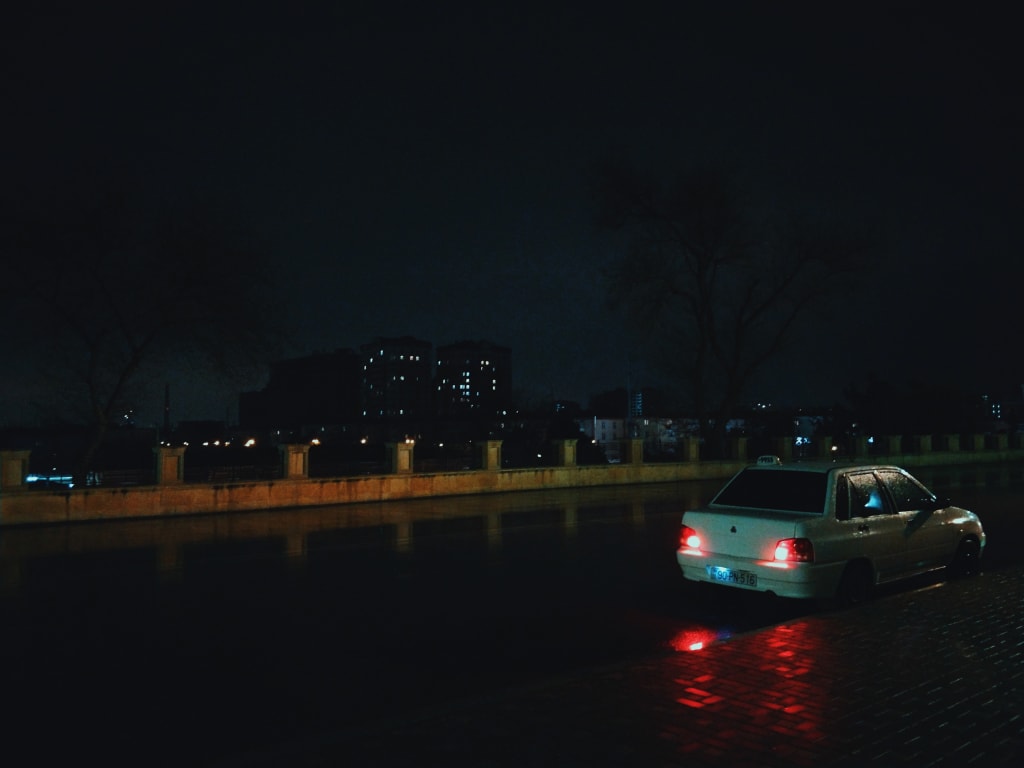 Heated menthol burns back into
her throat—a hazy column rises thin
between her fingertips.
She lets the wind ash the cigarette
out the window where the stars swirl
on the rain-shined roads.
Lips, heart-shaped, part as his one
daring hand moves between the layers
of her dress,
looking to find where she hides
all her desired secrets.
It is hot like summer out.
But in his backseat there's a cool quiet
as a dusky radio voice lulls their bodies
and intent together into a single chord.
His eyes are blue and grey—
ice melting in the ocean,
and they see hers,
wide and hazel, like seasons changing green to gold.
Before the song is finished, they both taste of smoke.
And the night becomes beautiful
before it is only dark.
Reader insights
Be the first to share your insights about this piece.
Add your insights