You for Me [Love between a Lion & His Hero]
By: Karlton A. Armistad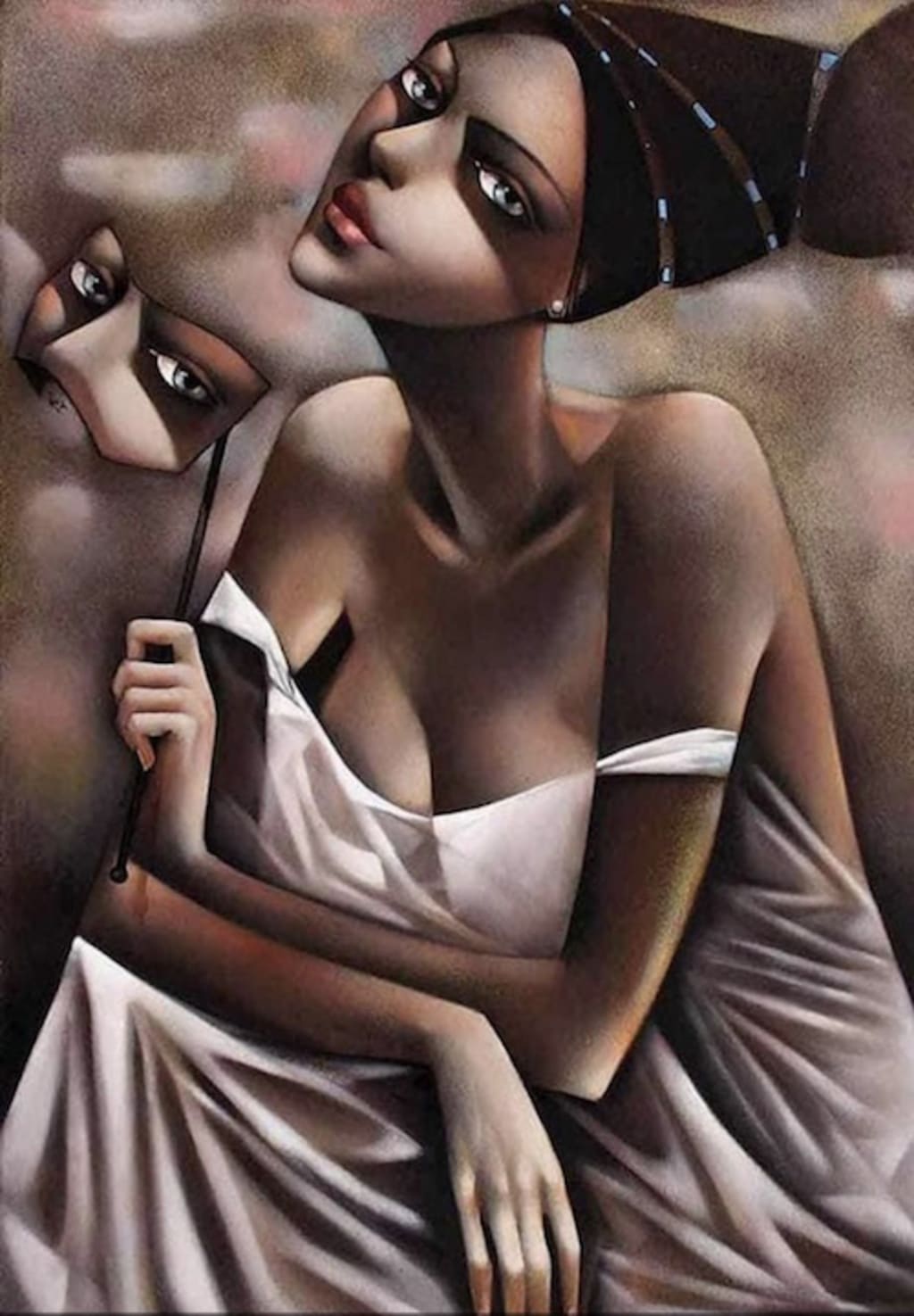 Artwork courtesy of Love Art Gallery FB Page 2021.
1.
Give up, my general feel was
I wouldn't heal and there was no one to love
Out of nowhere, I didn't see You coming
I mostly felt nothing then suddenly
You were here
Change, You changed every outlook I had
Be they good or bad, you changed them
Soul soulfully sings, Heart seeing circles & wedding rings
Dreamily dreaming, no need for scheming
Here You are, and our love has Me brightly beaming.
2.
Letting go of this gruesome pain
Learning to Love all over again has not been a breeze or easy
Leaving the past behind and clearing My mind
So I can let You in completely
Sweetly surprised, tears flooded my eyes
When my ears heard You say You love Me
A blessing with no secret guise, hope long lost now revived
Making it miraculously magical to say back to you
With all My heart; I love You too.
3.
Positive growth for Me; I didn't see still happening
Faith's fairy-tale bridge to My soul's awakening
My breath shaking just to hold your hand
Who could have expected, what my life circle now reflected
You for Me and as it should be, a Union that will time withstand
You for Me, My whole life filled with gifted glee
Living & Loving My Man.
[END]
About the Creator
Karl A. Armistad is the pseudonym for Andrew R. Little. I prefer writing under this as it allows me to look at any body of work I complete separate to my personal day-to-existence, and safe-guards my relationships and family.
Reader insights
Be the first to share your insights about this piece.
Add your insights