Use Protection
By Yona Vaughan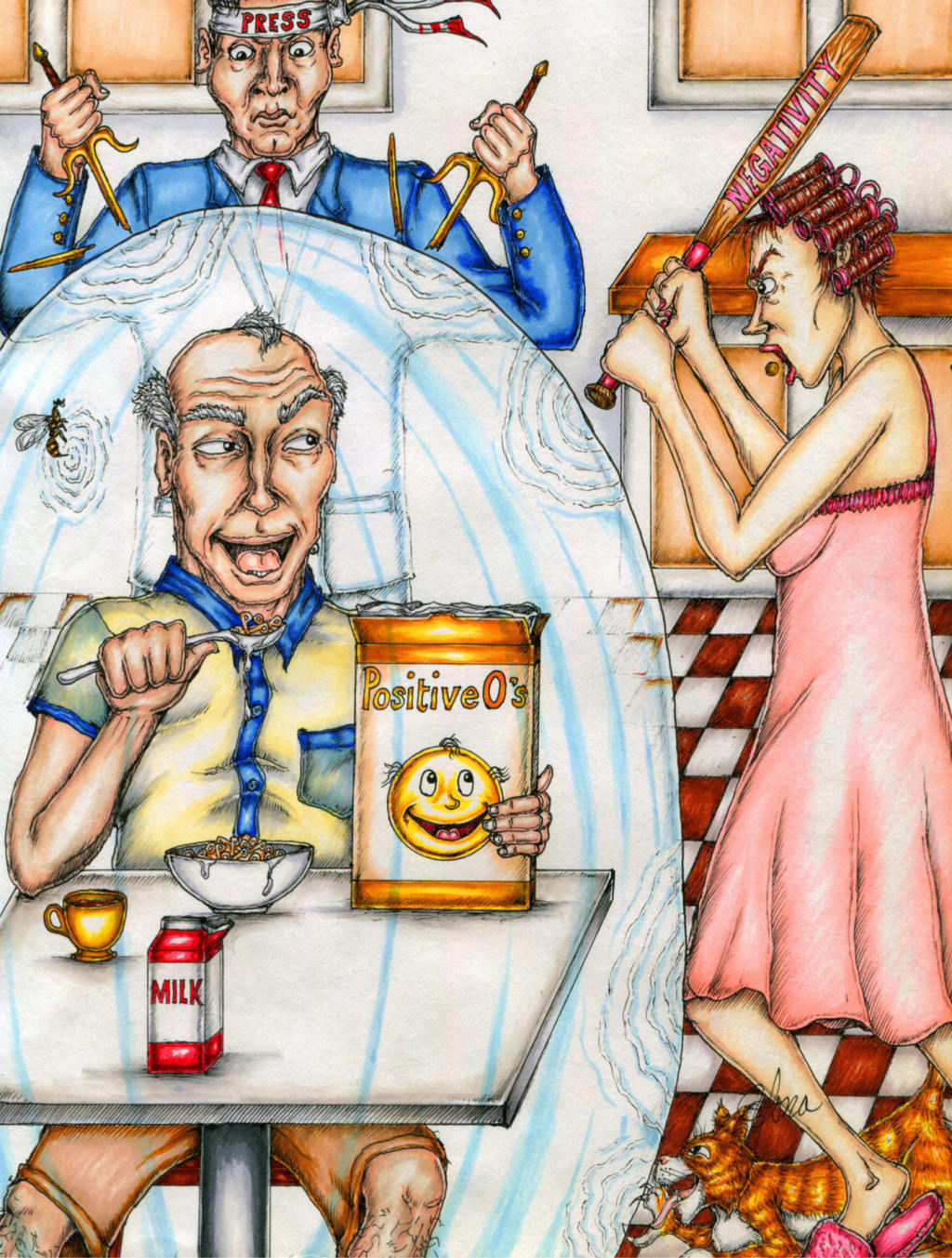 Use Protection 
You're not getting me today!
You dismayed workers of negativity
attempting to slay positive thoughts
with an array of negative onslaughts.
You won't make me distraught because
I bought something I know will make the good
vibes flow. I'm having a bowl of Positive O's!!
Guaranteed to show those who sow seeds of discord,
that their swords must yield to the positive power
of its force field.
​
Every spoonful creates a shield, that you'll feel,
as it protects against the media and
people that project neglect in connecting
to positive prospects.
Negative people try to inject venom
or beat down those with inverted frowns.
Don't let them get you down!
​
Drown some Positive O's in a bowl and
shove it into your smiling word hole.
Excerpt From
Eat Your Spinach
By Yona Vaughan