The Brave Bunch
From The Depth of Underwear Bottoms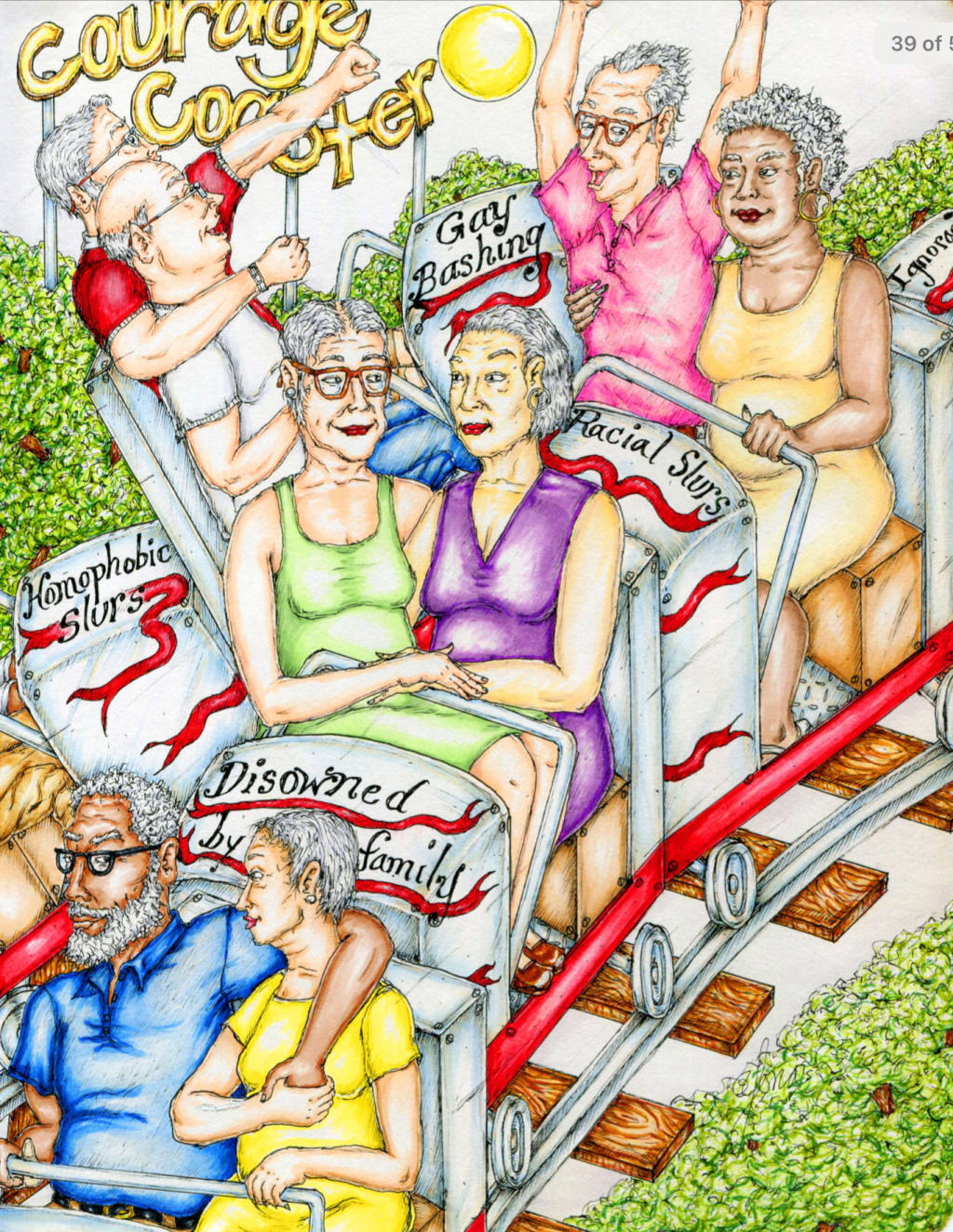 The Brave Bunch 
Thank you to those who chose the courage to love, who 
they wanted, in a world filled with taunts and ridicule
from cruel people threatened by anyone different than
themselves. 
These couples represented change in a world with no
range for acceptance. And took stances of defiance against 
those who tried to dictate who they may have and hold. 
Many scolded their unions as unnatural. But what is more 
natural than love? 
It carried them above the hate that tried to bring them low. 
And showed the world, it can hurl insults and make life
difficult. But that will not stop progress. 
It never rests and is always moving with people choosing 
who they want to ride with. Even if, others don't side
with decisions that are none of their business.
More progress is needed. But thank you to those who
seeded the growth many benefit from today. Their days 
yielded rough rides, unshielded from the brunt of a
stunted world. Yet, they still rode with courage together.
Excerpt From
The Depth of Underwear Bottoms
By Yona Vaughan