Things I Needed To Say To You [Dedicated to the late Mr. Foxy Maurice]
By: Carlton A. Armistad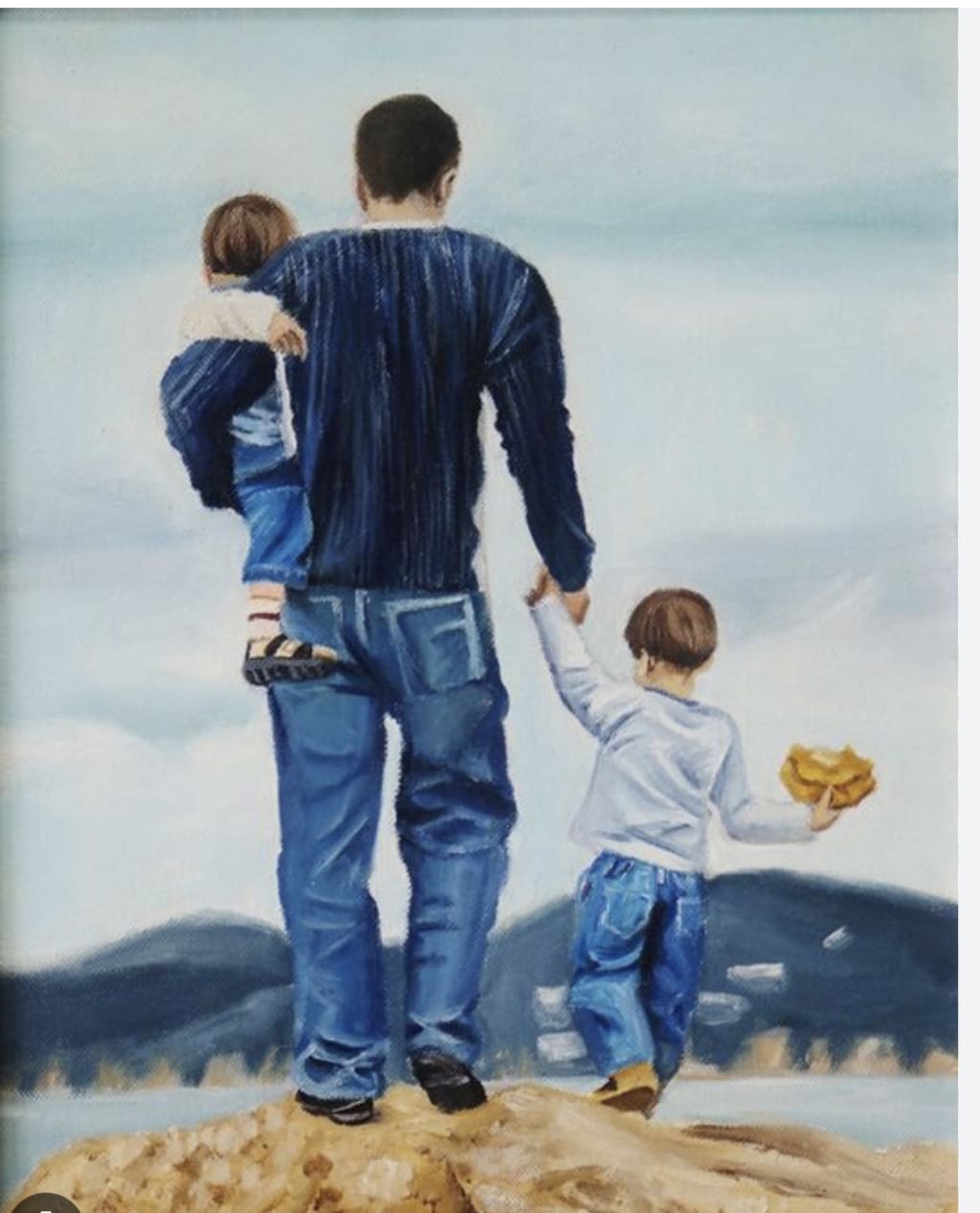 'A Nice Day with Day' Photo courtesy of the Beyond Art Gallery USA'
Verse 1.
Laughter, man could you fill a room with laughter Dad
Your presence alone, very much like my own,could bring about a Room filled with laughter
Hard working, leaving at 6:30 am in morning, just as the Scottish sun was dawning
Providing for Family which we all appreciated whole-heartedly
Brilliant Cook; the Grill will miss your delicious roasts, just as the Family Dining Table will never be the same but will still bear Your Name.
Verse 2.
Rained it did all day today, just like the massive hole You've left in our lives, a pain that just won't go away
We will just keep going and growing, remembering what You taught Us and how You brought Us Up to be Good men & women; like You were Dad
Everything in life will mean so much more, as I'll treasure every next step I make for sure
And when I do something well Like You taught Me to do, My soul will stop and smile thinking of You.
Being strong at a time like this, does not take strength but courage to stand strong by Mom, as She will miss you most, her rock has moved on
To that Heavenly Home, that Mansion in the Sky, I'll let you rest now Dad, as this is not Goodbye.
Verse 3.
Let the birds stop chirping and the bees leave the flowers
Let the leaves on every single tree fall, as another talented soul has answered God's heavenly call
Let the rain beat down on many a blackened street, as I wait anxiously Dad, for the day we again meet
We'll go fishing all three of Us and catch that big Salmon
Come back home to watch Mom season it with love, and we sit and have a brilliant dinner
Now our Sun has gone down as You are not with Us here,but I'll still talk with You and remember your wisdom
And Know I would give My Everything and Anything to have You back with Us, but understand God needs You more.
[END]
About the Creator
Carlton A. Armistad is the pseudonym for Andrew R. Little. I prefer writing under this as it allows me to look at any body of work I complete separate to my personal day-to-existence, and safeguards my relationships and family.
Reader insights
Be the first to share your insights about this piece.
Add your insights