Damages
By: Carlton A.Armistad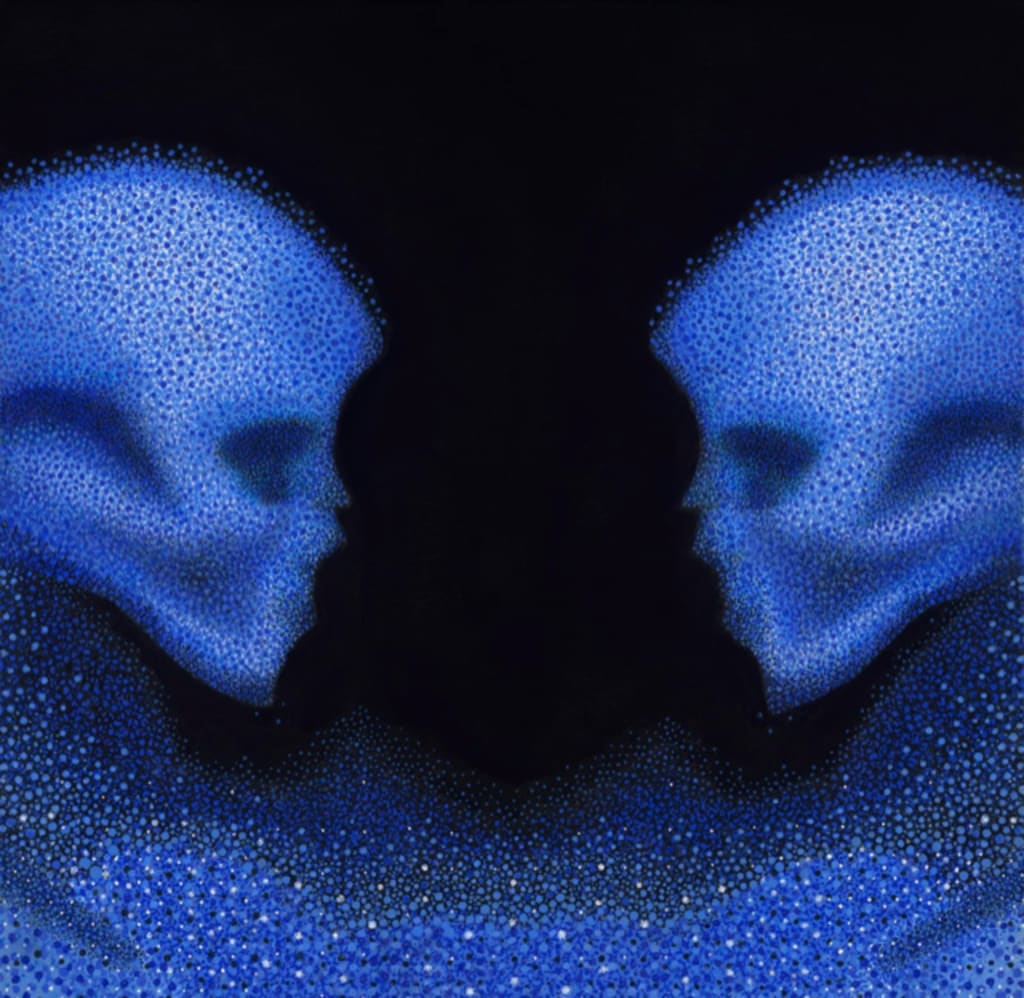 'Artwork courtesy of the WhiteChapel Band's FB Page 29th Oct, 2022'
Verse 1.
Something in My head made a very poor calculation
The day you appeared,I stopped being scared, as You were my Protection
Suffering I knew, Rejection, yeah that too
With you I thought life could get no better.
Verse 2.
Laughter would fill every room we entered
Positive energy flowed from Us as it seemed we were centered
Making each day with You a brand new adventure
Little things that didn't quite feel right
Were dismissed as myths, not noted as the red flags they were.
Verse 3.
Trashed, everywhere glass, me battered and sprawled out on my ass
Blood and pain, are today's gain from hoping and praying we can go back
To when every moment of being in your presence was my life's very essence
Water fills my flared nostrils as I feel My life slowly leaving my body
Drowning my religious crowning for loving One so terribly Wrong
Holding me close to you now as I gasp for air, crying and wiping my face like you actually care
Excuses like huge rain drops in a torrential storm, fly everywhere;
'Look what You made Me do' you say
I never asked you to become this way, sadistic, psychotic, scheming, cheating..
Verse 4.
Shaking, trembling remembering how I ran like Tina did from Ike
Confused and Used, I laid on my Mom's Sofa, know We are officially Over
Free with just the bloody torn clothes on my back, knowing, and confirming I am never coming back
Destroyed, as the last few days with you was torture and beatings, my soul slowly bleeding out.
I've truly changed and I will do better.....You.... changed; i'll believe that...never
New Home, safe space, re-building my life at a very steady pace
Judge rules in favour of awarding Me what I am due, these small victories savoured
First smile why crying, and pulling Mom close, as I know there will be many challenges
For what it's worth I am enjoying my re-birth, and planning to go enjoy my
Damages.
[End]
About the Creator
Carlton A. Armistad is the pseudonym for Andrew R. Little. I prefer writing under this as it allows me to look at any body of work I complete separate to my personal day-to-existence, and safeguards my relationships and family.
Reader insights
Be the first to share your insights about this piece.
Add your insights